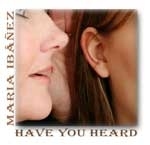 Have You Heard…
June 1, 2009
by Maria Ibâñez
Greetings, no, this is not a figment of your imagination….you really are receiving an issue of "Have you Heard".   Please allow me to thank so many of you who have written, e–mailed and phoned with your concerns with regards to no issues going out. Let me assure you that there is nothing wrong, other than a series of mishaps with the computer system, the purchase of a VERY defective unit (which had to be returned) from Dell and then the matter of re–formatting and installing all the necessary items into the system I am on now.   All things considered, I've weathered the storm as well as could be expected.
The grand–baby is doing well and growing at an incredible rate. Can't remember my own children growing that quickly but I guess my memory is not what it once was.
My dad will be having a surgical procedure this Friday morning and although it is expected to be done on an out patient basis, at his age and with some pre–existing medical conditions, I am a little concerned. Hopefully all will go well and I'll be able to tell you next week that it all went through with flying colors.
Until next time….keep a dream in the making for you create your tomorrows by what you dream today.
Maria Ibáñez

*
Summer Magic With "Le Grand David" *
*IBM Convention from Bob Patterson
*TAOM Early–Bird pricing extended
*Kevin James—Wedding congratulations
*Good and Welfare
*Broken Wands
  Carol Roy
  Mahka Tendo
*Recuperating
  John Calvert
  Carolyn Bristow
*Special request from David J
*Birthdays for the week
*Steve Bender
*Bruce Chadwick
*Wil Golden
*Warren Kaps

Summer Magic With "Le Grand David"
Le Grand David Spectacular Magic Company
Cabot St. Cinema Theatre
286 Cabot Street
Beverly, Massachusetts
Summer Magic With "Le Grand David"
Beverly, Mass. — For the 33rd consecutive summer, "Le Grand David and his own Spectacular Magic Company" will be performing its unique blend of classic stage magic and variety entertainment. There are shows every Sunday (except June 14) at the Cabot St. Cinema Theatre, now through July 12. Curtain time is 3:00 p.m.
"The family show par excellence," "Sunday Best," Family Affair, Boston Sunday Globe (7/9/95)
Premiering on February 20, 1977, this live, 2 1/4–hour theatrical production is recognized as "the longest running stage magic show" by Guinness World Records.
First opened in 1920, the Cabot St. Cinema Theatre, located at 286 Cabot Street in downtown Beverly, is air conditioned, handicap accessible and beautifully refurbished.
Now in its fourth decade
Nothing quite like it may ever happen again.
Ticket prices are $24 for adults and $14 for children 11–years–old and under.For complete information on all "Le Grand David" performances call the box office at (978) 927–3677 or go online to www.legranddavid.com
Performance Schedule:
Sun, June 7Cabot3:00 p.m.
Sun, June 21Cabot3:00 p.m.
Sun, June 28 Cabot3:00 p.m.
Sun, July 5 Cabot3:00 p.m.
Sun, July 12Cabot3:00 p.m.

I.B.M. CONVENTION — NASHVILLE — FROM BOB PATTERSON, REG. CHAIR
Good news for those driving to the I.B.M. Convention in Nashville and staying at the Opryland Resort & Convention Center. We have successfully negotiated a reduced fee for parking at the hotel. It has been reduce from $18 to $12.
We have confirmed the Order of Merlin Breakfast at the Nashville I.B.M. Convention.It will be held Saturday, July 4th in the Tennessee A–B Ballrooms at the Opryland Convention Center and Resort at 8:00 AM.This year's featured speaker will be none other than Rich Bloch.The cost will remain the same as last year at $20.00.We have a special web site that will be allow you to register and pay for the event.If you are bringing your spouse or guest, please put their name in the comment section of the form.Register at https://www.magician.org/portal/ibmccprocess_convention.
This year we are having a Grande Banquet that will include an exclusive show with dinner.The show will only be open to those attending the banquet.It will be held on Wednesday July 1st in the Presidential Ballroom D.The banquet will be a full evening starting with a cocktail hour, a great dinner and a full show starring Charlie Frye & Co.Only banquet attendees will get to see this show.All this for only $45.00 per person – dinner and a very special show, what a deal!Since you have already registered for the convention, you can go to https://www.magician.org/portal/ibmccprocess_convention to sign up for the Grande Banquet.
We also want you to know that we have booked quick change artists, David and Dania to perform on our evening shows.In addition to their performance, they have offered, as a "Special Extra Event", to hold a "tell all" workshop on the "Art of Quick Change".The workshop will be held at 11:00 PM on July 3rd.The workshop will be limited to 75 people and you are the first to have a chance to register.The cost is $150 in advance and $200 at the convention.To register for the great David and Dania workshop go to https://www.magician.org/portal/ibmccprocess_convention to register.
If you have friends that are not attending the convention and would like to see the evening shows on Thursday, Friday and Saturday, July 2–4, 2009, you now have a chance to purchase extra show tickets to these shows.They can be seated with you if the same seats for all three evening shows are purchasedGo to https://www.magician.org/portal/ibmccprocess_conventionto purchase those extra show tickets.$20 for Adults and $10 for Children under 12.
Finally on the special registration web site, you will be able to order the very nice I.B.M. Nashville Convention Polo Shirt with collar.Here is your chance to order one now.You will be able to pick up your shirts when you sign–in at the registration desk.Use the same website as stated above.
Don't delay!Get your reservations for all these great events now!
See you in Nashville!
Bob Patterson
Registration Chairman

TAOM Early Bird pricing extended
GOOD NEWS: EARLY–BIRD PRICING EXTENDED!
Special "Texas Stimulus"magiciansworld over!
Early–bird pricing for 2009 TAOM convention registrationbeen extended until July 5th.
Use theyou save to treat yourself to a new magic trick from one of the outstanding dealersthe convention.
You can print a mail–in form or register on our secure website at https://www.taom2009.com/reg.htm  If you would likereceive a registration form by mail, call 362–972–3430.

WEDDING CONGRATULATIONS TO KEVIN JAMES
The wedding bells have been ringing for Kevin & Claudia James, the newest Mr. & Mrs' of the magic world. Congratulations to you both and may you have a long and happy life together. 

 GOOD AND WELFARE
B
ro

ken Wands *Carol Roy—* Mahka Tendo
The magic world is so much poorer as of late with the passing of two gentle souls of magic. Gentle, kind, generous, dedicated members of the magic world, we are all the richer for having had the opportunity to meet them, blessed for having shared special moments with them. May they rest in peace.

Recuperating *John Calvert
John continues to improve daily with Tammy, lovingly, by his side. Ray and Ann Goulet have had Tammy as their house guest. They travel together to the rehab center daily to be with John as he recuperates. Our love goes out to them and we wish a speedy recovery to John.

Full hospice *Carolyn Bristow
Word from Marty is that Carolyn is now in full hospice and she is now suffering lapses of not recognizing him or their children. Our thoughts and prayers are with the Bristow family as we continue to keep an eye on her condition. Marty is also now experiencing some health issues and we will keep an eye on those as well.

SPECIAL REQUEST FROM DAVID J
Dear Fellow Magician,
My mom who is 87 had a fall on Memorial Day and broke her right shoulder, left foot and other bang–ups! She is in good spirits but I am sure would appreciate visitors! If you are in the area and would like to drop in to cheer her up she isat :
Jean Van Ness Life Care Center
4300 Rock Island Road
Lauderhill, Florida 33319
954–485–6144
Life Care is on Rock Island between Oakland Park and Commercial.
Thank you so Much!
David Van Ness ( David J.)

 Steve Bender (5) Bruce Chadwick (7) Wil Golden (5) Warren Kaps, Esq. (4)
Happy birthday to you,
Happy birthday to you,
Happy birthday dear friends
Happy birthday to you.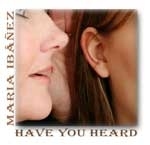 Escucho…
Junio 1, 2009
por Maria Ibâñez 

Saludos, no, esto no es un producto de su imaginación?. Realmente están recibiendo una edicion de  ¿Escucho?. Por favor, permítame dar las gracias a tantos de ustedes que han escrito, por correo electrónico y que han llamado por teléfono con sus inquietudes con respecto a sus inquietudes de no recibir las ediciones anteriores. Permítanme asegurarles que no hay nada mal, excepto una serie de percances con el sistema informático, la compra de una unidad MUY defectuosa (que tuvo que ser devuelta) a Dell y entonces el asunto de volver a formatear e instalar todo los necesario elementos en el sistema en que  estoy trabajando en este momento. De todas formas, yo  he resistido la tormenta electronica lo major que pude.
El bebé está bien y crece a un ritmo increíble. No recuerdo mis propias niños que creciendo tan  rápidamente, pero creo que mi memoria ya no es lo que una vez fue.
Mi papá tendra que someterse a un procedimiento quirúrgico este viernes por la mañana y aunque se espera que sea realizado rapidamente, cualquier intervencion en un paciente de  su edad y con algunas pre-existentes condiciones médicas, estoy un poco preocupada. Esperemos que todo vaya bien y que yo pueda decirles que la próxima semana todo haya salido bien.   
Hasta la próxima ves, mantengan un sueño en elaboracion ya que crean sus mañanas con lo que sueñan hoy. 
 
Maria Ibáñez

EN ESTA EDICIÓN
* Verano de Magic con "Le Grand David"
* Convenio de IBM de Bob Patterson
* Antigua TAOM bajos precios extendidos
* Kevin James? Felicitaciones de boda
* El bien y el Bienestar
    * Varitas Rotas 
      Carol Roy
      Mahka Tendo
    * Recuperacion
      John Calvert
      Carolyn Bristow
     * Solicitud especial de David J
* Cumpleaños de la semana
     * Steve Bender  
     * Bruce Chadwick
     * Wil Golden
     * Warren Kaps


La Magia de Verano  "Le Grand David"
David Le Grand Magic Espectacular Empresa
Cine Teatro San Cabot
286 Cabot Street
Beverly, Massachusetts
Magia de  verano "Le Grand David"
Beverly, Massachusetts  Este es el 33 verano consecutivo en que el 'Le Grand David y su compañía de Magia Espectacular " desempeñaran su mezcla única de la fase de magia clásica y la variedad de entretenimiento. Se muestra todos los domingos (excepto el 14 de junio) en el Cine Teatro de la Calle Cabot, ahora y hasta el 12 de julio. la hora de cortinas es 3:00 p.m.
"El show familiar excelente", "Sunday Best," Family Affair, Boston Globe Domingo (7/9/95)
Se estreno el 20 de febrero de 1977, este show en vivo, de 2 1/4-hour producción teatral es reconocida como "la más larga fase de magia" por el Guinness World Records.
Inaugurado en 1920, el Cine Teatro Cabot, ubicado en la Calle Cabot 286 en el centro de Beverly, aire acondicionado, acceso minusválidos y bonita.
Ahora en su cuarta década  Nada parecido puede volver a ocurrir nunca.
Los precios de las entradas es de $ 24 para adultos y $ 14 para niños de 11 años de edad o menores. Para obtener información completa sobre todas las "Le Grand David" o ejecuciones convocatoria en la taquilla (978) 927-3677 o visite en línea a www.legranddavid.com 
     Horario:
     Domingo, 7 de junio Cabot 3:00 p.m.
     Domingo, 21 de junio Cabot 3:00 p.m.
     Domingo, 28 de junio Cabot 3:00 p.m.
     Domingo, 5 de julio Cabot 3:00 p.m.

I. B. M. CONVENIO en NASHVILLE  DE BOB PATTERSON, REG. PRESIDENCIA
Buenas noticias para los que la conducción de la Convención de IBM en Nashville y se alojen en el Opryland Resort & Convention Center. Hemos negociado con éxito una tasa reducida para el estacionamiento en el hotel. Se ha de reducir de $ 18 a $ 12.
Hemos confirmado la Orden de Merlín Desayuno en el Nashville de IBM Convention.  Y tendrá lugar el sábado, 4 de julio en los salones de baile de Tennessee en el AB Opryland Resort y Centro de Convenciones a las 8:00 AM.This año? S orador será nada que rico Bloch.The costo seguirá siendo el mismo que el año pasado en $ 20.00.We tener un sitio web especial que se le permite registrar y pagar por el event.If le están trayendo su cónyuge o invitado, por favor, poner su nombre en el sección de comentarios de la form.Register en la página https: / / www.magician.org / portal / ibmccprocess_convention.
Este año estamos teniendo un Banquete Grande que incluirá un exclusivo espectáculo con dinner.The sólo se muestran abiertos a los asistentes a la banquet.It se celebrará el miércoles 1ro de julio en el Ballroom del Presidente D. El banquete será una noche completa comenzando con un cóctel hora, una gran cena y un show completo y protagonizada por Charlie Frye Co.Only banquete los asistentes se llega a ver este show.All este por sólo $ 45.00 por persona? cena y un show muy especial, lo que es un trato! Desde ya te has registrado para la convención, puede ir a la página https: / / www.magician.org / portal / ibmccprocess_convention para registrarse en la Gran Banquete.
También queremos que sepa que hemos reservado de cambio rápido artistas, David y Dania para llevar a cabo en nuestra noche shows.In además de su rendimiento, que han ofrecido, como? Evento Especial extra?, Para celebrar una? Decir a todos? taller sobre el? Arte de Cambio rápido?. El taller se celebrará a las 11:00 PM en julio 3rd.The taller será limitado a 75 personas y que son los primeros en tener la oportunidad de register.The costo es de $ 150 por adelantado y $ 200 en el registro convention.To por el gran David y Dania taller vaya a https: / / www.magician.org / portal / ibmccprocess_convention para registrarse.
Si usted tiene amigos que no asisten a la convención y le gustaría que muestra la noche del jueves, viernes y sábado, julio 2-4, 2009, ahora tiene la oportunidad de adquirir entradas adicionales a estos shows.They puede estar sentado con usted si la misma para los tres asientos noche se muestra purchasedGo a https: / / www.magician.org / portal / ibmccprocess_convention extra para comprar las entradas. $ 20 para adultos y $ 10 para niños menores de 12 años.
Finalmente, en especial el sitio web de registro, usted podrá ordenar la muy agradable IBM Nashville Convención Polo Shirt con collar.Here es tu oportunidad de pedir un now.You podrán recoger su camisa cuando te registras en la en – registro desk.Use la misma página web como se ha señalado anteriormente.
No te demores! Consigue tus reservas para todos estos grandes acontecimientos ahora!
 Nos vemos en Nashville!
Bob Patterson
Presidente de registro
I.B.M. Convención de 2009 – Nashville


TAOM precios bajos extendidos
BUENAS NOTICIAS: EARLY-BIRD PRORROGADO PRECIO!
Especial "Estímulo de Texas" magiciansworld más!
Las primeras aves de precios para 2009 TAOM convención registrationbeen prorrogado hasta el 5 de julio.
Utilice theyou guardar para el tratamiento de usted a un nuevo truco de magia de uno de los pendientes dealers the convención.
Puede imprimir un formulario por correo o en el registro en nuestro sitio seguro en https: / / www.taom2009.com/reg.htm   If que likereceive un formulario de inscripción por correo, llame al 362-972-3430.


FELICIDADES PARA BODA Kevin James
Las campanas de la boda han repicado en señal de Claudia y Kevin James, el más reciente matrimonio en el  mundo de la magia. Felicidades a los dos y puede que usted tiene una larga y feliz vida juntos.


SALUD Y BIENESTAR
Varitas Rotas 
* Carol Roy * Mahka Tendo
El mundo mágico es mucho más pobres con la perdida de dos lindas almas de el mundo magico. Amables, generosos, dedicados miembros del mundo mágico, todos somos los más ricos por haber tenido la oportunidad de conocerles a ellos, bendecido por haber compartido momentos especiales con ellos. Que descansen en paz.

* Recuperación de John Calvert
John sigue mejorando por día con Tammy, cariñosamente, a su lado.
Ray y Ann Goulet han tenido a Tammy ensu casa de huéspedes.
Viajan juntos al centro de rehabilitación diariamenter para estar con el mientras
se recupera. Nuestro amor va a ellos y les deseamos una pronta recuperación
Carolyn Bristow en Hospicio
Las noticias de Marty es que Carolyn se encuentra ahora en plena hospicio y que ahora sufre lapsos de no reconocer él o sus hijos. Nuestros pensamientos y oraciones están con la familia como Bristow que siga manteniendo un ojo en su estado. Marty también está ahora experimentando algunos problemas de salud y vamos a echarle un ojo a los también.
SOLICITUD ESPECIAL DE DAVID J
Estimado Mago,
Mi mamá de 87 que había una caída de Memorial Day y se rompió el hombro derecho, el pie izquierdo y otros bang-ups! Ella está de buen humor, pero estoy seguro de que aprecian los visitantes! Si usted se encuentra en la zona y me gustaría animar a la caída en ella hasta su ISAT:
Jean Van Ness Centro de Atención a la Vida
4300 Rock Island Road
Lauderhill, Florida 33319
954-485-6144
Muchas gracias!
David Van Ness (David J.)
CUMPLEAÑOS DE LA SEMANA
Steve Bender (5) Bruce Chadwick (7) Wil Oro (5) Warren Kaps, Lcdo. (4)
Feliz cumpleaños a ti,
Feliz cumpleaños a ti,
Feliz cumpleaños queridos amigos
Feliz cumpleaños a ti.