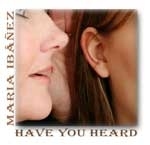 Have You Heard…
June 8, 2009
by Maria Ibâñez
Greetings, rather than starting in the usual weekly way, I will start this week by saying a BIG thank you to all of you for the sweet, kind, and encouraging notes you have sent me with regards to the procedure my dad underwent this past Friday.   While ordinarily a hernia operation is not anything major, at his age, and with the pre-existing cancer of the bladder and prostate operations, etc., the doctor was concerned that there could be complications.   He was not put under general anesthetic but was sedated and given local and thank the Lord, he came through the surgery just fine.   He is wearing a little balloon like thing which is full of anesthetic liquid (I think it is Novocain) and the small tube which comes off of that OnQ "balloon" is releasing that liquid constantly to the site of the surgery to keep him from having any pain.  This OnQ should come off tomorrow morning.   Again, THANK YOU for your thoughts and prayers and for all the wonderful messages you sent.
Around South Florida many of us are beginning to feel like ducks.  No, not because we are going around quacking but because of the torrential downpours we have been experiencing for the past week to 10 days in some areas.   There is flooding, loss of power to many areas, phone service is questionable, at best, for some and all around what you could say is "yucky" weather.   Phooey, all this and hurricane season just started.   Oh, well, to quote a good friend of ours, "where you gonna go?"….some places have blizzards, others have tornados some have earthquakes; we have hurricanes and at least those give us some heads up and warning, right?   Thank goodness for DVDs because the satellite TV goes out as soon as it gets rainy. 
We were up in Palatka for Mother's Day and then again a week later and took advantage of the situation to get some family photos.   Here are two of them which I have called, "the men in my life" and shows my dad, my husband, my two sons and naturally E.J. the grandbaby.   The second photo I have just named "the family" and includes all of the above plus my mother and our daughter-in-law. 
Until next time….keep a dream in the making for you create your tomorrows by what you dream today.
Maria Ibáñez

IN THIS ISSUE
·         Eric de Camps   –  Congratulations on being named Dean of S.A.M. Parent Assembly 1
·         Alexander Blade  –  Congratulations on 3 page write up by MSN see below
·         Ling-Fu, Chilean Illusionist, turns down opportunity to be Chile's "masked magician"
·         Angelo Stagnaro — Congratulations on release of latest book — I RECOMMEND IT!
·         Fantasma Magic — thanks Gazzo and upcoming events
·         Future Conventions
Daytona Festival of Magic — message from Harry Allen
·         Good and Welfare
Broken Wand — Carolyn Bristow
·         Birthdays for the Week
Alexander Blade (10)
      Michael DeSchalit (14)
      Dan Dyer (11)
      David Ginn (13)
      Dick Staub (12)

ERIC DE CAMPS  – NAMED DEAN OF SAM PARENT ASSEMBLY 1
Congratulations to Eric de Camps on recently having been named the Dean of Parent Assembly 1 in New York.    Eric is a long time member of the group and serves on the board of the assembly.   He was elected to the position which was previously held by Sam Schwartz until he passed away.
Our heartiest congratulations to him!

ALEXANDER BLADE  — CUBAN ILLUSIONIST RECOGNIZED BY MSN
A beautiful 3 page article was published on the front page of MSN website and is currently featured in the financial section of their website.    Here is a direct link to the page where you might read the article.   
 
Congratulations to Alex on having his hard work recognized, on his return from a big gig in Washington D.C. for an auto manufacturer, a gig which he is going to be repeating within the next month.  
Congratulations also on the arrival of his father from Cuba. 

LING-FU — OPEN LETTER ON BEING OFFERED — MASKED MAGICIAN
        
Dear colleagues, it was with a great deal of surprise, annoyance and discomfort that I have received the offer, to beof a group of Chilean magicians who are to accompany Val Valentino, the Masked Magician, in a TV program.

This new program is to appear soon on the small screen on the program that will be bringing, for whatever length the program runs, the lazy, imperfect, and insane indvidual that is Leonardo Montano.As it has been all over the world, his presence has always been destructive and damaging forand magicians,that after the whirlwind that has been produced by the exposure of magic which was sponsored by Mega Vision, it is now a Chilean channel which is preparing to once again make a mockery of our national magicians.
To the very succulent offer made, my answer was a resounding NO.Not because I love this art that has accompanied all my life and that has taken me aroundworld, not because I am faithful to the principles of magic and jealous of its secrets, not because the very existence of magic is possible due to theof its secrets and this is,because magic as such should continue to delight and mystify throughout our country and of our world.
Yes, I have given up this which would help meregain the fame I had during the years of 1970 and 1980. Yes,refused to get good money (regardless of the amount paid),rejected the opportunity to take back what I had before and do what I did before and what I do today. I refused to be on the screen, fame, recognition and money, all for the love and respect for our art.
 
Val Valentino The Masked Leonardo Montano has proposed a program where he, as host, will Chilean magicians and perform magicthem. The exactof myat Chile Vision were, "you will do a trick with say, rope, and he will stand alongside you and perform the same effect.The audience will then decide who did it better". Is it possible he is unable to keep the audience's attention or to be a good enough magician as to perform a show all on his own?No, that is notthe case.The truth is that he wishes to bring Chileanon the program to get new ideas, to exploit them for their knowledge that he might later go around beamingprancing like a peacock in order tohis name grow and to later ridicule and belittle them.He wishes to use our magicians as sacrificial lambs that will permit him to continue tohis stupidities.

I flatly refuse, I prefer to continue living day to day from my magic rather than to give him a let to stand on for support.if he were to be born again, he does not deserve any assistance as he is awho was born to cause injury to magicis unable, even if he wanted to, to showhave remorse for what he has done and the damage which he has caused which can never be undone.Like a murdering jackal, he deserves the maximum penalty and does not deserve a second chance.

Personally, I will not give him, the program or its sponsors an opportunity for the confrontation they seek to crate controversy.The best way to accomplish this is to not grant interviews, not attend or watch the programs, not to talk about it even with my own clients who ask me about it.To continue to perform the best effects at my disposal to amaze and entertain others as of this moment I vow to not hand Val Valentino, those who support him, the program and or its sponsors bread, salt, air, water or anything else that can continue to give them life.My best offense?Silence.I hope you will do the same.
I vow personally to not give the program the opportunity to gain fame at my expense.The best way to avoid this is to not be with them, to not respond to reporters, to not go into situations where I may have to give an opinion to not attend programs or events that address the situation or deal with the subject.If we avoid the issue and the confrontations then there is nothing for them to do.That is what I am going to do, and you?
Sheepskinmay make some very promising offers, such as they did me.The program is only afor magicians to show their talent and to become famous, a venue for them to make money and have a public appearance every week, etc., etc., etc. , I've been down that road before.TV stations are only interested in their ratings and if there is no controversy there is no rating.It is not a magic show program, it is a controversial program featuring their start, Leonardo Montano and to make him look good, it is up to him to create the controversy through his challenges.

We saw how, unfortunately how with  that program, there has been nothing but mockery towards those colleagues who accepted the interviews that they were offered on the program, to put their views against the masked man, it is enough to recall that after each magician's appearance they brought on theaddict and drunklaughing and saying "If you do not like it, sue me…". Meanwhile, other TV channels would bring on magicians in the morning andafter interviewing them would bring on Cavada and other ill-trained magicians to make demonstrations.This then makes it painfully clear that entering into discussion, controversy, interviews, etc. is nothing but toxic and harmful as it is the media, after all, who is in control and will do sofurther their own interests.
The biggest damage that Val Valentino has done is to reveal the most delicate and intimate details of magic.The very essence of magic by revelation and ridicule and he has done so, even worse, by portraying magicians as criminals, crooks, scoundrels and low lives, just listen to what Cavada says in his programs.
The majority of the Chilean magic clubs have as part of their constitutions a requirement of the guarding of secrets. This means, even if you do not want to see it that way, that we are not to be an accomplice of anyone who is out to reveal secrets.Personally, I have worked that way my entire life, making as sure as possible that no secrets were revealed in my performances, I close off all possibility of revealing anything, to the layman.Noone, that's correct, noone has the right to publicly reveal secrets of magic, more specifically to the uninitiated or to someone who is studying to learn the art under someone else.All he is doing is destroying and prostituting the magic market for others by showing effects and their innermost workings merely for the sake of applause.To reveal the workings to laymen is merely to destroy the possibility of creating, for an instant, a moment of illusion for an audience by another magician.Can you give yourself the right to reveal secrets?Of course not.This is only self-granted by someone who is thoughtless and unscrupulous.
Do you think youcan witness someone commit a murder and not be guiltythe same because you are a simple witness?Of course not.To do so makes you just as guilty by being an accomplice and are just as guilty as the one who did it and by watching the act and not trying do to something to stop it you too are guilty ofthat life come to an end.
As for Montano and the TV station, you cannot believe them. They depend on their ratings and they need to create controversy with the Chilean magicians in order to create ratings which is the only way of keeping this man, who is not a quality performer, performing on TV.To believe or trust them is tothat you can leave the cat guarding the butcher shop, the thieve watching the register at the store, the drunk watching the whiskey.Do you trust them?I don't because I now that what they want is to continue the controversy so that Val Valentino can continue to do the only thing he knows how to do which is help them sell ads .
It is clear that in all human societies, the, the murderer, the bandit, the swindler, the rapist, the antisocial, is and belongs in prison. Can we then allow Valentino to remain free?NO, and his worst prison is just the insulation. Alone without support, without help,controversy, without opinions, without opponents must feel that it has no response, that is what they deserve.
I will not be an accomplice to this new disaster of magic that he now seeks to orchestrate from Chile.I wish that all upstanding magicians would do the same and not support him.I will regret deeply that any of the magicians would agree to appear and become cannon fodder for the imperfect, ill-born, anti-magician that is the person of Val Valentino, Leonardo Montano, the Masked Magician.
I regret that on one occasion, there was a Chilean, ready to be masked Chilean, and indeed was in a few shows, where a controversial journalist asked him to take part here in Chile.If there was one before, how many more will be ready to hang on the coattails of this Val Valentino?I would hope none.

It is indeed a shame that Chile would lend itself to programs such as this which will make us a target of attack and persecution.Do we deserve it?
LING-FU
International Illusionist
CHILE
ANGELO STAGNARO — RELEASE OF LATEST BOOK

Heartiest congratulations to Angelo Stagnaro on the recent release of the latest of his books.   This one, titled "The Catechists Magic Kit" contains 80 simple tricks for teaching Catholicism to kids, but, it is more than just a book to teach Catholicism and/or gospel presentations, it is the first book of its kind and one that I personally recommend you should have in your library.
Angelo can proudly say he has received endorsements from many well known people both in the magic and the religious world, including but not limited to those listed below:
Mark Wilson, Stage Magician, Author
His Excellency Bishop Paul Zipfel of North Dakota (himself a stage magician),
Fr. James Martin S.J.,
Brian Finnerty, National Communications Officer, Opus Dei
Luke Coppen, Editor of The Catholic Herald
Maria Ibáñez, AIMC, Past President Society of American Magicians
Joan Caesar, President International Brotherhood of Magicians
Sr. Carol Ann Nawracaj, Gospel Magician
Bryan Cones, Managing Editor, US Catholic Magazine
There are charts in the back which show you the principles and how they apply to different religions as well as how they differ, there is a great deal of information on staging, types of magic, presentation and a great deal more within the 250 pages it contains. 
Because this newsletter goes to many places around the world, I am including below places you might order it or get more information:

Geoff Goodway
The Good Way Magic
913 S. Honeybrook Ln.
Derby, KS 67037 USA
Tel: (316) 789-8851
URL: http://www.thegoodwaymagic.com/
E-mail:geoff@thegoodwaymagic.com


The sole representative for the book in Europe and Asia is:
Wolfgang Messelken
Manipulix Books
Zauberhandlung Manipulix GbR
Ahornweg 11
D 94551 Lalling, Germany
Tel:+ 49 (0) 99 04 6 96
Fax:+ 49 (0) 99 04 9 59
Mobil:+ 49 (0) 172 77 28 5 99
E-mail: info@manipulix.com
URL:http://www.manipulix.de
Publishing questions about the book can be directed to:
Lina Herrera
Crossroad Publishing
PO Box 121
Spring Valley, NY10977-0121
lherrera@crossroadpublishing.com
Tel: (845) 517-0180 X. 103

FANTASMA MAGIC
Fantasma wants to thank our good friend Gazzo for his great work over the last few days. Gazzo's lecture was a huge success and all of us now want to become street hustlers. That's where the real money is:)His public show was equally as successful and a real honor to see, but the real pleasure was watching him in the street at the South Street Seaport! Street performing is an art and Gazzo is the Michelangelo of the craft! We have videotaped everything, so expect to see FDD's as well as other digital surprises from Gazzo coming real soon!
Fantasma's Face Painting Jamboree is this Friday June 5th – 3pm til 8pm.Free face painting by dozens of professional face painters from the tri-state area.Jeff McBride will be here soon. His June 12th lecture and show are each just about sold out. We also have only a few spaces left for his Master Class (Secret Sessions) on Saturday June 13th.

FUTURE CONVENTIONS
Daytona Festival of Magic — from Harry Allen
Can you please send out:
Florida State/Daytona Festival of Magic 2009
November 6-8, 2009
Just booked:Harry Anderson and John Racherbaumer
Details:www.daytonamagic.com386-252-6767

GOOD AND WELFARE
Broken Wands —   Carolyn Bristow
It was with a very heavy heart that I shared the news of the passing of Carolyn Bristow, our friend in magic, who lost her battle to cancer after a very brave fight of several years.   Our thoughts and prayers are with her family, her loving high school sweetheart and husband of many years, Marty, and to the countless friends who like us, will miss her and are all the poorer for her loss.   The photo shows Marty and Carolyn in happier times, I am sure the way she would wish to be remembered, always smiling.  Rest in Peace Carolyn.

BIRTHDAYS FOR THE WEEK
A belated birthday to Magic Ian who celebrated his on the 2nd
Alexander Blade (10)  –  Michael DeSchalit (14)  –    Dan Dyer (11)
David Ginn (13)  –  Dick Staub (12)
Happy birthday to you,
Happy birthday to you,
Happy birthday dear friends
Happy birthday to you.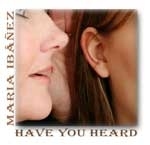 Escucho…
Junio 8, 2009
por Maria Ibâñez
Saludos, en vez de comenzar de la manera habitual de la semana, voy a empezar esta semana por mandar un gran agradecimiento a todos ustedes por el dulce, amable, y  amoroso cantidad de notas que me han enviado con respecto al procedimiento quirurjico que mi papá sufrió el viernes pasado . Aunque normalmente una operación de hernia no es nada importante, a su edad, y con el pre-existentes de cáncer de la vejiga y operaciones de  próstata, etc, el médico estaba preocupado de que podría haber complicaciones. No se le sometio a anestesia general, pero fue sedado y anesteciado localmente y gracias al Señor, él sobrepaso la cirugía bien. Él tiene puesto algo, como globo que está lleno de anestésico (creo que es Novocaína) y el pequeño tubo que sale de ese OnQ suministra su líquido constantemente en el sitio de la cirugía para evitar que tenga cualquier dolor. Este OnQ debe ser quitado mañana por la mañana. Una vez más, gracias por sus oraciones y pensamientos y de todos los maravillosos mensajes que han enviado.
En el Sur de la Florida en torno a muchos de nosotros estamos empezando a sentirnos como los patos. No, porque vamos por ahi haciendo "quack"  pero a causa de los torrenciales aguaceros que han experimentado de la semana pasada a 10 días en algunas zonas. Hay inundaciones, la pérdida de electricidad de muchas áreas, el servicio telefónico es dudoso, en el mejor, por una parte y por todo lo que se puede decir que es "yuck" Phooey, todo esto y la temporada de huracanes acaba de comenzar. Oh, bueno, como dice un buen amigo nuestro, " a donde mas vas a ir?. Algunos lugares tienen volcanes, otros tornados algunos terremotos, nosotros tenemos huracanes que por lo menos los que nos dan algunos dias de advertencia, ¿no? Gracias a Dios por los DVD, porque la televisión por satélite se apaga tan pronto como se pone  lluvioso.
Estábamos en Palatka para el dia de las Madres y una semana mas tarde tambien.   Aprovechamos la situación para obtener algunas fotos de familia. Aquí hay dos de ellas.   A una le llame "los hombres en mi vida" y muestra a   mi papá, mi marido, mis dos hijos y, naturalmente, EJ el nieto. La segunda foto que acabo de nombrar "La familia" incluye todo lo
anterior además de mi madre y nuestra nuera.
Hasta la proxima vez, mantenan un sueno en elaboracion ya que creamos nuestros mananas con lo que sonamos hoy.
Maria Ibáñez

EN ESTA EDICION

Eric de Camps – Felicitaciones por haber sido nombrado Decano de la SAM Asamblea No. 11
Alexander Blade – Felicitaciones por un escrito de 3 por MSN véase más adelante
Ling-Fu, Ilusionista Chileno –  Carta Abierta — Mago Enmascarado  
Angelo Stagnaro — Enhorabuena por su último libro — Se los recomiendo!
Fantasma Magic da gracias Gazzo y próximos eventos
Congresos Futuros
Salud y Bienestar
Varitas Rotas — Carolyn Bristow
Cumpleaños de la semana
Alexander Blade (10)
Michael DeSchalit (14)
Dan Dyer (11)
David Ginn (13)
Dick Staub (12)

Eric de Camps – Felicitaciones por haber sido nombrado Decano de la SAM Asamblea No. 11
Felicidades a Eric de Camps por haber sido recientemente nombrado decano de la Asamblea de Padres 1 en Nueva York. Eric es un miembro de mucho tiempo del grupo y de la junta directiva de la asamblea. Fue elegido para el cargo que fue ocupado anteriormente por Sam Schwartz hasta que falleció.
Nuestras sinceras felicitaciones a él!


Alexander Blade – Felicitaciones por un escrito de 3 paginas por MSN véase más adelante
Un hermoso artículo de  3  páginas fue publicado en la portada de la página web de MSN y actualmente figura en la sección financiera de su sitio web. Aquí está un enlace directo a la página donde usted puede leer el artículo.
Felicidades a Alex por haberle reconocido su duro trabajo, y por su regreso de un gran evento en Washington DC para un fabricante de automóviles, un evento que se va a repetir en los próximos meses.
Felicidades también por la llegada de su padre desde Cuba.

Ling-Fu, Ilusionista Chileno –  Carta Abierta — Mago Enmascarado
Estimados colegas, con asombro, molestia e incomodidad he recibido la oferta de Chilevisión CHV, para formar parte de un grupo de magos chilenos, que acompañarían a Val Valentino, el Enmascarado en una serie de programas de TV.
Este nuevo programa apareceré pronto en la parrilla programática de dicho canal, quienes traerán a Chile por el tiempo que dure el mismo al malogrado, vago y enajenado Leonardo Montano.
Como lo ha sido en todo el mundo, su presencia siempre ha sido dañina para la magia y los magos, lamento que habiendo pasado el ventarrón producido por la exposición de los programas reveladores del mismo en el Canal MegaVisión, sea ahora otro canal de Televisión chileno el que se esté preparando para hacer nuevamente mofa de los magos nacionales.
A la oferta, suculenta. Mi respuesta ha sido un rotundo, NO. No porque amo este arte que me ha acompañado durante toda mi vida y me ha llevado por el mundo, no porque soy fiel a los principios de la magia y celoso de sus secretos, no porque la verdadera existencia de la magia está en la existencia de los secretos mágicos, no porque la magia como tal debe seguir deleitando y mistificando a los públicos de nuestro país y de nuestro mundo.
Si, he dejado de recuperar la fama que tuve en los años 70 y 80. Si, me he negado a recibir buen dinero(sin importarme la suma que pagan), si he rechazado la oportunidad de volver a tener lo que antes tuve y hacer lo que antes hice y lo que hoy hago. Me he negado a tener pantalla, fama, reconocimiento y dinero, todo por amor y respeto a nuestro arte.
Val Valentino, El Enmascarado, Leonardo Montano, ha propuesto un programa donde él, recibe a los magos chilenos y el hace magia junto a ellos. Palabras textuales de mi interlocutor de Chilevisión " Tú haces un juego de cuerdas y él, intenta reproducirlo y el público decide quien lo hace mejor…" ¿ Acaso él no es capaz de mantener un especial o show de magia solo? No, no es ese el asunto, se quiere llevar al mago chileno a su terreno, ver nuevas ideas y tomarlas para él, él quiere usar el sacrificio de nuestros magos para pasearle como un Pavo Real, opinando o tratando de enseñar a nuestros colegas. ël quiere crearse un nombre pero, con la actuación de magos chilenos que con certeza, después desvirtuará. En otras palabras. el quiere entregar a los magos chilenos el peso de un programa que llevará su nombre y le permitirá seguir haciendo sus estupideces.
Me niego rotundamente, prefiero seguir ganándome el día a día, pero, nunca darle una base de apoyo. No lo merece ni aunque vuelva a nacer, es un engendro que daño la magia mundial y nunca podrá, aunque quiera(nunca ha tenido siquiera remordimiento), deshacer ese daño. Igual que un chacal asesino, merece la pena máxima y en este caso es, no darle oportunidad alguna.
Personalmente, no pienso darle ninguna oportunidad ni a él, ni a los canales y programas que busquen confrontación para crear polémica(es lo que vende), no, no daré entrevistas, no asistiré a programas de conversa para tocar el tema, no me prestaré para estar en una reunión con él, no me prestaré para acompañarle si algún día quiere hacer un mea culpa. No veré aquellos programas, no hablaré de ellos ni siquiera con mis clientes y si alguno me consulta, le haré el mejor efecto que tenga a mano para realmente deslumbrarlo pero, a Val valentino y a quienes le apoyen les niego desde ya, el pan, la sal, el aire y el agua. De mi solo conseguirán silencio y espero que de ti también.
Personalmente, no daré la oportunidad para que gane fama o el programa se haga famoso, a costa mía. La mejor forma de evitar darle fama, es no estar con ellos, es no responder a los periodistas, no entrar en polémicas, no dar opiniones, no asistir a programas que traten el tema, no tocar el tema. Así se evita la polémica y cuando ella no existe, el problema no es de interés para nadie. ¿Tu que harás?
La piel de oveja, será muy llamativa, tal como se me ofreció. Se trata de un programa solo para los magos, para que ellos tengan una ventana donde mostrar sus talentos, para que puedan ser famosos, para que ganen dinero, es la oportunidad para que los magos chilenos se desarrollen y tengan vitrina todas las semanas, etc, etc, etc. Pero, yo se, ya lo he vivido. A la TV, solo le interesa el raiting porque eso es lo que vende publicidad y si no hay polémica, no hay raiting. Entonces no es un programa de show, es un programa de confrontación para que se luzca la estrella, Leonardo Montano. Claro, si el programa no tiene una línea clara, puede variarse y allí esta Montano para producir la polémica Obviamente con algún contendor que tenga al frente.
Ya vimos como, con el desgraciado asunto de MEGA, se ha hecho burla y escarnio con los colegas que inocentemente aceptaron las entrevistas que se les pidieron, en torno al programa, para poner sus puntos de vistas contra el enmascarado, solo basta recordar que después de cada mago aparecía el drogadicto y borracho de Cavada riéndose y diciendo que " Si no les gusta demándenme…". Mientras, los demás canales en las mañanas entrevistaban a magos y luego les ponían a Cavada y otros torpes, enseñando efectos de magia. Ello deja en claro que entrar en la polémica es totalmente nocivo, obvio, ellos son dueños de los medios y los controlan y los dirigen de acuerdo a sus intereses.
El daño más grande que Val Valentino ha hecho, es revelar lo más íntimo y delicado de la magia, la existencia del frío secreto y lo ha hecho, haciendo que a los magos se les considere como delincuentes estafadores y personas de mal vivir (solo escuchar lo que dice Cavada en el programa).
La mayoría de los clubes chilenos, tiene en sus estatutos, la condición de la mantención del secreto. Ello implica, aunque no quieres verlo, el no ser cómplice de quien revele los secretos. Personalmente toda mi vida he actuado así, cierro todas las posibilidades a quine abiertamente entregue secretos al público profano. Nadie, si nadie, puede arrogarse el derecho de revelar públicamente los secretos de la magia y menos, aquellos que él no ha ideado y que quizás han sido años de estudio de otros. Nadie puede arrogarse el derecho de revelar los secretos de los aparatos de magia porque está acabando con la economía de los demás colegas, No es posible que alguien quieras mostrar un aparato de magia, sin que esté en funcionamiento escénico, sólo por recibir aplausos. No es válido que alguien muestre abiertamente una manipulación en público. Revelar a los profanos, es simplemente ir en contra de los principios de la magia y de los magos, es destruir la capacidad de ilusionar, es destruir la posibilidad de que al menos en un breve instante, los espectadores puedan vivir un momento de ilusión. ¿ Puedes tu arrogarte ese derecho?, Obviamente que no, solo lo hacen los inconcientes e inescrupulosos.
¿ Acaso piensas que es posible acompañar al asesino, a asesinar y solo ser un simple observador, sin culpa?. Yo no y se que si tú lo haces serás tan culpable como él. Más aún, te habrás entretenido con el acto malévolo y no habrás hecho nada para evitarlo. habrás permitido que esa vida se quite.
A Montano y al canal, no puedo creerles, ellos dependen del raiting, ellos necesitan a los magos chilenos para crear polémica, es la única forma de mantener a un individuo que no siendo artista quiera llevar un programa de televisión. Creerles o confiar en ellos es lo mismo que pensar que se puede dejar al gato cuidando la carnicería ó al ladrón cuidando la caja del negocio o al alcohólico cuidando el whisky. ¿ Tu confiarías? Yo no, porque se que lo que desean es seguir en lo único que Val valentino sabe hacer y el canal que quiere crear polémica para vender sus comerciales.
Es claro que en todas las sociedades humanas, el bandido, el asesino, el ladrón, el estafador, el violador, el antisocial, está en la cárcel. Podemos permitirle a Valentino que esté libre. NO, y su cárcel es simplemente el aislamiento. Solo sin apoyo, sin ayuda, sin un marco referente, sin opiniones, sin detractores, debe sentir que no tiene respuesta, eso es lo que se merece.
Por último, Val valentino, nunca ha demostrado el más mínimo arrepentimiento de lo que ha hecho, al contrario, hasta hoy sigue usufructuando de ello. ¿Será que, repentinamente el lobo ha perdido su instinto voraz?. .. Joder..!!
Yo no seré cómplice de este nuevo desastre de la magia que ahora pretende orquestarse desde Chile. Deseo, que todo mago de bien, haga lo mismo y lamentaré mucho si veo aparecer a alguien que quiera prestarse para ser carne de cañón o cómplice del malogrado, malnacido y antimago como lo es Val Valentino, Leonardo Montano, el Enmascarado.
Lamento que ya en una oportunidad, hubo un chileno, dispuesto a ser el enmascarado chileno, y de hecho lo fue actuando en algunos programas donde un periodista de asuntos polémicos, quiso hacer en Chile. ¿Si ya hubo uno? ¿Cuantos saldrán ahora a colgarse del carruaje de Val Valentino? Espero que ninguno.
Una pena que Chile se preste para dar lugar a este tipo de persecuciones y ataques, ¿será lo que merecemos?
LING-FU
ILUSIONISTA INTERNACIONAL
CHILE


Angelo Stagnaro — Enhorabuena por su último libro — Se los recomiendo!
Más sinceras felicitaciones a Angelo Stagnaro por reciente publicacion de su ultimo libro.  Éste, titulado "The Catechist's Magic Kit"  contiene 80 sencillos trucos para enseñar el catolicismo a los niños, pero, es algo más que un libro para enseñar el catolicismo y / o presentaciones evangelio, es el primer libro de su clase y que Personalmente recomendaría usted debe tener en su biblioteca.
Angelo puede decir con orgullo que ha recibido menciones de muchas personas bien conocidas, tanto en la magia y el mundo religioso, incluyendo pero no limitado a los que se enumeran a continuación:
Mark Wilson, Stage Magician, Author
His Excellency Bishop Paul Zipfel of North Dakota (himself a stage magician),
Fr. James Martin S.J.,
Brian Finnerty, National Communications Officer, Opus Dei
Luke Coppen, Editor of The Catholic Herald
Maria Ibáñez, AIMC, Past President Society of American Magicians
Joan Caesar, President International Brotherhood of Magicians
Sr. Carol Ann Nawracaj, Gospel Magician
Bryan Cones, Managing Editor, US Catholic Magazine
Existen cartas en la parte de atrás que le muestran los principios y cómo se aplican a las diferentes religiones, así como sus diferencias, hay una gran cantidad de información sobre la escena, los tipos de magia, la presentación y mucho más dentro de las 250 páginas que contiene.
Debido a que este boletín va a muchos lugares del mundo, estoy incluyendo a continuación los lugares que usted puede ordenar u obtener más información:
Geoff Goodway
The Good Way Magic
913 S. Honeybrook Ln.
Derby, KS 67037 USA
Tel: (316) 789-8851
URL: http://www.thegoodwaymagic.com/
E-mail:geoff@thegoodwaymagic.com
The sole representative for the book in Europe and Asia is:
Wolfgang Messelken
Manipulix Books
Zauberhandlung Manipulix GbR
Ahornweg 11
D 94551 Lalling, Germany
Tel:+ 49 (0) 99 04 6 96
Fax:+ 49 (0) 99 04 9 59
Mobil:+ 49 (0) 172 77 28 5 99
E-mail: info@manipulix.com
URL:http://www.manipulix.de
Publishing questions about the book can be directed to:
Lina Herrera
Crossroad Publishing
PO Box 121
Spring Valley, NY10977-0121
lherrera@crossroadpublishing.com
Tel: (845) 517-0180 X. 103

Fantasma Magic da gracias Gazzo y próximos eventos
Fantasma quiere dar las gracias a nuestro buen amigo Gazzo por su gran trabajo durante los últimos días. Su conferencia fue un gran éxito y todos ahora quieren convertirse en magos callejeros que es donde se gana el verdadero dinero.  Su show público fue igual de éxitoso y un verdadero honor para ver, pero el verdadero placer fue verlo en la calle, en el South Street Seaport! El trabajo de mago de la calle es un arte y Gazzo es el de Miguel Ángel de la nave! Tenemos todo grabado en vídeo, por lo que esperamos ver FDD's, así como otras sorpresas digitales reales procedentes de Gazzo pronto!
Fantasma patrocinara el Jamboree de pintura de caras es este viernes 5 de junio – 3pm hasta 8pm. Pintura de caras gratis por decenas de profesionales se enfrentan a los pintores de la tri-estatal area.fJeff McBride estará aquí pronto. 12 de junio su conferencia y se muestran cada uno sólo se vende fuera. También tenemos sólo unos pocos espacios para su Master Class (sesión secreta) el sábado 13 de junio.

CONGRESOS FUTUROS
Festival de Magia de Daytona mensaje de Harry Allen
¿Puedes por favor enviar:
Estado de la Florida / Daytona Festival de Magia 2009
6-8 de noviembre, 2009
Ya reservados: Harry Anderson y John Racherbaumer
Detalles: www.daytonamagic.com 386-252-6767

SALUD Y  BIENESTAR


Varita Rota — Carolyn Bristow
Fue con gran peso en el corazon  que comparti la noticia de la muerte de Carolyn Bristow, nuestra amigaen la magia, que perdió su batalla con el cáncer después de una valiente lucha de varios años. Nuestros pensamientos y oraciones están con su familia, su gran amor de la escuela secundaria su cariño y su esposo de muchos años, "Marty", así como a los innumerables amigos que como nosotros, le echaremos de menos y están todos los más pobres por su pérdida.
La foto muestra a Marty y Carolyn en tiempos más felices, estoy segura que es de la forma en que desea ser recordada, siempre sonriendo. Descansa en Paz Carolyn.

CUMPLEAÑOS DE LA SEMANA  
Un Feliz dia atrazado a Magic Ian quien celebro su dia el 2 de Junio
Alexander Blade (10)  –  Michael DeSchalit (14)  –    Dan Dyer (11)
David Ginn (13)  –  Dick Staub (12)
Feliz cumpleaños a ti,
Feliz cumpleaños a ti,
Feliz cumpleaños queridos amigos
Feliz cumpleaños a ti.