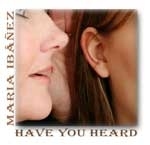 Have You Heard?…
January 10, 2011
by Maria Ibâñez
 Greetings, we have just ended a busy week with lots of what I do best….telling magical tales and bringing smiles and fantasy to children's lives. 
Orlando's orders finally came through and he is now officially in Florida.  He is responsible for the Wounded Warrior Program covering the entire state of Florida, Puerto Rico and the islands. 
While he is expected to do some travel, he is still a lot closer to home that he has been and we could not be any happier. 
Yesterday would have been the birthday of my friend and mentor, Montejo, and it was a very sad day for me. I cannot believe that he has been gone six months already, that I cannot pick up the phone and talk.  I miss him more each day.  May he Rest In Peace! 
The annual banquet is coming up on January 29th and there is much excitement in the air.  Jonathan Levit as the headliner, two surprise performers who are both award winning acts, surprise attendees from out of the area who are flying in just for the event and to spend a day or so with us….so many surprises planned….Plan now and make your reservations to attend or you will be very disappointed afterwards for having missed it. 
Until next time my friends, keep a dream in the making for you create your tomorrows by what you dream today.  
Maria Ibáñez


MAGIC IN MIAMI
IN THIS ISSUE
Joe M Turner Magician of the Year
Glenn Hester welcomes great grandson
S.AM. NEWS
MAGICIAN'S LIFE
Bruce Purdy
Hatfield – Sankey – Farquhar – Trommater
Ron Gudel
Steve Dacri and Steve Connolly
Penn and Teller
Potter and Potter
Jon Dorenbos
BROKEN WANDS
Joe Perlmutter
BIRTHDAYS FOR THE WEEK
Michael Bairefoot (13)
Gilbert Campo (15)
Andrea Friedman (14)
Jay Gorham (12)
William Hamlin (10)
Jeffrey Knight (12)
Steve Lancaster (12)
Blaire Larsen (12)
Joel Leiva (11)
Tim Mannix (16)
Miquel Roman (13)
Michael Rubinstein (11)
Arlen Solomon (10)


THOUGHT FOR THE WEEK 
"To fare well, a man must trust in his feelings."
~Zhuang Zi, Warring States Period

 MAGIC IN MIAMI 
Magic in Miami 
The S.A.M. 280 and Magic City Conjurers banquet is coming up and time is running short for you to make your reservations to attend what will surely be a very memorable banquet.  The event will be: 
Saturday, January 29, 2011
6:30 PM
The Palace of Kendall
11377 SW 84th St
Miami, FL 33173 
Featuring the incredible magic of Jonathan Levit.  Jonathan's performing credits include:  "The X Files" where he played opposite Ricky Jay, CELEBRACADABRA, hosting several shows for Discovery Channel, The Science Channel, Biography Channel (PARANORMAL USA) and Fine Living Network (GREEN WITH ENVY).  Currently he is hosting a children's series entitled CAREER DAY.  
Jonathan continues to produce and to create for television through his production companies "Talking Horse Productions" and "Sandlot Productions". 
Also performing at the banquet are TWO surprise AWARD WINNING acts that you won't want to miss. Come enjoy a truly magical evening for only; the cost to attend the banquet and the lecture is only $35.00 
There will be a lecture by Jonathan Levit on FRIDAY, JANUARY 28 at 7:30 p.m.  The lectute will be held at the South Miami/Coral Gables Elks Lodge 6304 S.W. 78th Street, Miami, and will be FREE of charge to members of S.A.M. 280 and members of Magic City Conjurers as well as I.B.M. Ring 45 who attend the banquet on the 29th.   All others and guests will pay $20 to attend.   
Contact Maria to make your reservations:  merlina17@aol.com or 786-258-8762  You can send your payment via check (must be received no later than January 22nd to Magic City Conjurers, 12791 S.W. 216 Terrace, Miami, Florida  33170.

IN THIS ISSUE 
Joe M. Turner Named 2010 Greater Atlanta Magician of the Year 
(Atlanta, Georgia – January 8, 2011)  Joe M. Turner has been voted "2010 Greater Atlanta Magician of the Year" by the combined memberships of IBM Ring 9 (The Georgia Magic Club) and SAM Assembly 30 (The Atlanta Society of Magicians), as announced tonight at the clubs' joint banquet.   
The award dates back to 1971 and is based on excellence in seven categories including performance skill, use of talent for charitable efforts, and creativity.  The accompanying "Duke Stern Memorial Trophy" is engraved with the names of all the previous winners.  The winner is honored to keep the trophy for a year, and then receives a commemorative plaque to keep after passing the trophy to the next winner. 
The selection of the winner is made in stages.  Each of the participating organizations elects two finalists from their membership, and those nominees then go on a ballot for a final comprehensive round of voting by both clubs.  This year, Turner had the rare honor of being selected as a finalist by both local groups. 
Turner is now a two-time Greater Atlanta Magician of the Year, having also received the award in 2000.  He is a member of the International Brotherhood of Magicians, the Society of American Magicians, the London Magic Circle (AIMC with Silver Star), and the Academy of Magical Arts in Hollywood.  He serves as the IBM Territorial Vice President for Georgia, as well as the Global TVP Counselor.  He is currently serving a three-year term on the IBM Board of Directors.  He writes a bi-monthly review column for Genii Magazine.

GUSTAVO LORGIA IN THE NEWS
In the midsts of celebrating Three Kings Day, the Colombian magician spoke with El Espectador 'I am a product of a magical powder'
 By: Elespectador.com
As a child, Gustavo Lorgia wanted to be a doctor, but by the example of his father ended up in the way of tricks and entertainment.  For now, he dreams of creating his own theater. 
 Photo: Luis Angel
 Gustavo Lorgia has performed for the likes of Jacqueline Kennedy Onassis. 
 Related Resources
 What is your version of the Three Kings?
 I find the story of the Magi very curious. I had the chance to live many years in Spain and there it is a very important holiday, especially for children. 
 They brought frankincense, myrrh and gold, what would you bring to children? 
 Good advice for children, as a lifestyle 
SOURCE
http://tinyurl.com/2a9x2og

 GLENN HESTER WELCOMES GREAT GRANDSON 
I was just notified that my great grandson, Kyler Tanner, was born at 9:49 am in Savannah.  He is now in intensive care as he was premature.  Do not know how much he weighed or other details. Grandson, Jaime Tanner, and his girlfriend, Hillary Jones, are doing well.

 S.A.M. NEWS 
Message from George Schindler 
Comedy Acts always add   flavor to convention shows and this year's S.A.M convention will be real tasty.   We're looking forward to seeing the guy who had us laughing and came away with second prize at the 2008 IBM/SAM convention    Dave  Kaplan.  It is always rare to find a comedy act winning these awards.   And we have a few funny men you may not have seen before, such as the act described as "mentally irregular, bonkers, buggy, cracked, kooky, loco, loony, loopy, nutty, wacky. "  Two guys called "Haywire" will have you in tears from laughter.  Favorite comedy juggler Howard  Mincone  makes a return appearance by popular demand, plus the antics of  Bill  Cornelius…  and the guy who made it big at  Elmo's Rib Shop,  John  Hromada  . You've got to be there to enjoy it all.  Register early at     http://www.magicsam.com/SAM2011/index.asp       
Hold the dates!  July 13-16, 2011-  Call the Wyndham Grand for the special S.A.M  rates-  412-391-4600
 MAGICIANS LIFE
Bruce Purdy 
Magician Bruce Purdy enjoys instilling a little magic in people's lives
By Dorothy Long – Contributing writer 
Remember the first time you saw a magic show? 
Or remember the first time your favorite uncle pulled a quarter from behind your ear? 
It was magic, and it was so awesome! 
[Photo: Lauren Long / The Post-StandardMagician Bruce Purdy works with some interlocking hoops as part of his act. " Magic is as popular as ever right now," he said. "It is not so much to fool the audience as it is to entertain them." ] 
A Cayuga County man has gone into the business of bringing that awesome magic back into people's lives. Bruce Purdy is a magician and he wants to use his talent to help area PTA and PTO organizations raise money for schools 
SOURCE
http://tinyurl.com/2eotqd3

Hatfield – Sanky – Farquhar – Trommater 
Magicians seek to reinvent an old art for the Internet age
by Curtis Rush –  Staff Reporter 
Canadian illusionist Murray Hatfield performs in a benefit magic show with wife Teresa at the Ryerson Theatre last month. 
In the days of the Internet, magic is losing its mystery, and some magicians are running out of rabbits to pull out of a hat. 
"Magic is definitely in decline," says Toronto comedian/performer Jay Sankey, who creates magic and consults with the best magicians in the world, including David Copperfield. "It's shrinking." 
SOURCE
http://tinyurl.com/3yeeg5a

 RON GUDEL 
'Magic really does exist' Magician puts smiles on sick children's faces
By Frances Willick, Windsor Star 
Cristian Gutierrez, 8 , who suffers from a brain tumour, participates in a magic trick with magician Ron Gudel, prior to the child's chemotherapy treatment at Windsor Regional Hospital. Photograph by: Jason Kryk, The Windsor Star.
"I hate it," says Cristian Gutierrez. "It never stops beeping." 
The eight-year-old glares spitefully at the tube running from his chest to an IV pole, where a monitor emits an electronic beep. He prods the pancakes on his syrupy plate, showing little interest in eating them. 
Across the room, five-year-old Xander Reid bounces from here to there, clearly more interested in playing than in eating his breakfast. 
There's a tap at the door and Ron Gudel steps into the room, greeting the boys by name. 
They're all regulars in Windsor Regional Hospital's pediatric ward, though for different reasons. Cristian is undergoing chemotherapy to treat a brain tumour, and Xander, who has leukemia, is in for monitoring after catching a cold. 
SOURCE
http://tinyurl.com/343xyb9

Steve Dacri and Steve Connolly 
Vegas acts head back home to Worcester
By Richard Duckett | TELEGRAM & GAZETTE STAFF | 
Two Steves took a roll of the dice . . . 
Steve Dacri and Steve Connolly left Worcester to pursue respective careers in Las Vegas — Mr. Dacri as a magician, Mr. Connolly as an Elvis Presley impersonator/entertainer. 
They each turned up trumps, performing numerous shows and winning awards. Mr. Dacri has been playing out in Las Vegas since the 1970s. Mr. Connolly moved in 1996. They've stayed in Vegas, but this week there's going to be a Worcester happening. Mr. Dacri and Mr. Connolly will appear in a show together for the first time this Friday at 8 p.m. in Mechanics Hall, 321 Main St., Worcester.
The two never met when they lived in Worcester, but about six years ago Mr. Dacri introduced himself when they were both at a Smothers Brothers show. Mr. Dacri had heard that Mr. Connolly was from Worcester. Meanwhile, Mr. Connolly had followed Mr. Dacri's progress for a long time. "He was part of the inspiration (to head to Vegas)," Mr. Connolly said.
SOURCE
http://tinyurl.com/29j32cg

 PENN & TELLER 
DANGEROUS?
NO, IT'S WHAT THEY CALL MAGIC
by David Stephenson 
Duo Penn and Teller are two of America's most exciting magicians.  They tell David Stephenson why they are appearing on British television.
Penn and Teller's reputation precedes them. At least, the tricks do. They include Teller, the silent one, hanging upside down over a bed of spikes in a straitjacket, Teller submerged in a huge container of water, Teller being run over by an 18-wheel juggernaut and Teller swinging over bear traps on a trapeze.  You can understand why he's tight-lipped. 
They also fire guns at each other catching the respective bullets in their mouths. No rabbits from hats here. Their magic show has been playing Las Vegas for five years and now, by some miracle, they're on ITV next Friday for a one-off show. 
To the British, they're something of an enigma. Teller doesn't speak, with Penn mostly acting as spokesman. Perhaps not household names here but, in the world of magic, they are huge and deeply respected. Success for them is no illusion either, with the pair commanding the presidential suite in the incredibly lavish Park Plaza Hotel in London. 
SOURCE
http://www.express.co.uk/printer/view/220640/

POTTER AND POTTER 
Cheating gambler technology collection at Jan. 29
by  Antique Trader – Auction News. 
One highlight of the Jan. 29 auction is this scarce Holdout, a mechanical device worn on the operator's arm to secretly deliver cards to or take cards from the gambler's hand without the knowledge of other players at the table. 
Seldom do devious devices of this nature come up for auction, let alone private sale. Potter & Potter Auctions is featuring an assortment of cheating devices – secret apparatus used to cheat at card and dice games – at its Jan. 29 sale. A variety of Holdouts — mechanical devices worn on the operator's arm to secretly deliver cards to or take cards from the gambler's hand — will be offered. 
Another highlight of the auction will be a scarce Holdout Table, an apparently innocent card table that secretly delivers a card into the operator's hand, giving him a supreme edge in any card game. It is estimated to sell for between $3,000 and $5,000. 
"We've occasionally offered rare and collectible cheating devices in past auctions, and they've always attracted considerable interest" said Gabe Fajuri, President of Potter & Potter, "but this is our first auction that will feature many of these secret devices." 
SOURCE
http://tinyurl.com/2fe3f86

JON DORENBOS 
His trick plays are off the field
Magic first offered Jon Dorenbos a refuge from a troubled childhood.
Now it's his calling card, allowing him not only to entertain but to help others.
(Carolyn Cole / Los Angeles Times)
by Sam Farmer 
Reporting from Philadelphia – The magic man is in his element. He's working a crowd in the back room of a Philadelphia sports bar, his baseball cap turned backward and the sleeves of his sweat shirt pushed up over his thick forearms. 
A dozen men are huddled around him, transfixed. That's not because he's Jon Dorenbos, long snapper for the Philadelphia Eagles. It's that he's holding a deck of playing cards, effortlessly riffling them with one hand, sometimes shooting them to the other in a graceful arch. 
Fanning the cards, Dorenbos has one of the men select one, sign it with a felt-tip marker, then put it back in the deck. More shuffles, a few flourishes, and the card disappears — only to wind up tucked in the watchband of a perplexed spectator. 
SOURCE
http://tinyurl.com/2evrcnz

 BROKEN WANDS
Joe Perlmutter
From Billy Byron 
I'm sorry to report the passing of Joe Perlmutter who was a Past President and a Past Secretary
of I.B.M. Ring 150 and S.A.M. Assembly 49 in Fort Lauderdale. 
Condolences go out to his family. 
Sevices will be held on Monday, January 10th. at 2pm.
LOCATION: Beth David Memorial Garden
 3201 NW 72nd. Avenue  Hollywood, FL. 33024   954-963-2400  1-800-343-5400

 ANNIVERSARIES FOR THE WEEK 
Terry & Sue Harris 
Terry and Sue Harris will be celebrating a NUMBER ONE type anniversary tomorrow
on 1-1-11 (such a magical number) this lovely couple will celebrate their 54th Anniversary. 
May it be a wonderful one and may they live long and healthy lives to celebrate many more!

BIRTHDAYS FOR THE WEEK


Michael Bairefoot (13)  –  Gilbert Campo (15)
Andrea Friedman (14)  –  Jay Gorham (12)
William Hamlin (10)  –  Jeffrey Knight (12)
Steve Lancaster (12)  –  Blaire Larsen (12)
Joel Leiva (11)  –  Tim Mannix (16)
Miquel Roman (13)  –  Michael Rubinstein (11)
Arlen Solomon (10) 
Happy birthday to you,
Happy birthday to you,
Happy birthday dear friends
Happy birthday to you.

¿Escucho? …
Enero 10, 2011
por Maria Ibáñez
Saludos, acabamos de terminar una semana muy ocupada con un montón de lo que mejor hago …. contando cuentos mágicos y llevando sonrisas y fantasía a la vida de los niños.
Las órdenes de Orlando por fin llegaron y ahora está oficialmente en la Florida. Es el responsable de el Programa Guerreros Heridos y ubre todo el estado de la Florida, Puerto Rico y las islas. Mientras se espera que haga algunos viajes, todavía estara mucho más cerca de casa de lo que ha estado y no podríamos estar más felices.
Ayer habría sido el cumpleaños de mi amigo y mentor, Montejo, y fue un día muy triste para mí. No puedo creer que hace seis meses ya que lo perdimos, que no puedo levantar el teléfono y hablarle. Lo extraño más cada día. Que descanse en paz!
El banquete anual se acerca el 29 de enero y hay mucho entusiasmo en el aire. Jonathan Levit como cabeza de cartel, dos artistas sorpresa los dos tienen actos premiados, los asistentes sorpresa de fuera de la zona que están volando aca tan sólo para el evento y para pasar un día o dos con nosotros …. tantas sorpresas previstas …. Planee desde ahora y haga sus reservaciones para asistir o si va a estar muy decepcionado después de habeselo perdido.
Hasta la próxima amigos, mantengan un sueño en elaboracion ya que crean sus mañanas con lo que sueñan hoy.
Maria Ibáñez

MAGIA EN MIAMI
EN ESTA EDICION
Joe M Turner Mago del Año
Glenn Hester recibe Bisnieto
 VIDA DE MAGOS
Times New Roman
S.A.M. NOTICIAS
Pittsburgh tiene rizas
VARITAS QUEBRADAS
Joe Perlmutter
ANIVERSARIOS DE LA SEMANA
Terry and Sue Harris
CUMPLEAÑOS DE LA SEMANA
Michael Bairefoot (13)
Gilbert Campo (15)
Andrea Friedman (14)
Jay Gorham (12)
William Hamlin (10)
Jeffrey Knight (12)
Steve Lancaster (12)
Blaire Larsen (12)
Joel Leiva (11)
Tim Mannix (16)
Miquel Roman (13)
Michael Rubinstein (11)
Arlen Solomon (10)
PENSAMIENTO DE LA SEMANA
" Para que le vaya bien, un hombre debe confiar en sus sentimientos"
~Zhuang Zi, Período de los Reinos Combatientes
MAGIA EN MIAMI
El banquete de S.A.M. 280 y de Magic City Conjurers se acerca y el tiempo se acaba para que usted pueda hacer sus reservaciones para asistir a lo que seguramente será un banquete memorable. El evento será:
Sábado, 29 de enero 2011
18:30
El Palacio de Kendall
11377 SW 84o St
Miami, FL 33173
 Con la magia increíble de Jonathan Levit. Créditos de la realización de Jonathan, se destacan: "Expediente X", donde actuó con Ricky Jay, CELEBRACADABRA, recibiendo varias demostraciones para Discovery Channel, The Science Channel, Biography Channel (PARANORMAL EE.UU.) y Fine Living Network (verde de envidia). Actualmente está organizando una serie infantil titulada Career Day.
 Jonathan sigue para producir y crear para la televisión a través de sus empresas de producción "Hablando de caballos Producciones" y "Producciones Sandlot".
 También actuarán en el banquete son DOS sorpresa PREMIADA actos que usted no querrá perderse. Venga a disfrutar de una noche verdaderamente mágica sólo, el costo para asistir a la cena y la conferencia es de $ 35.00
 Habrá una conferencia a cargo de Jonathan Levit en Viernes, 28 de enero a las 7:30 pm El lectute se llevará a cabo en el Miami del Sur / Coral Gables Elks Lodge 6304 SW 78th Street, Miami, y será libre de cargo para los miembros de SAM 280 y los miembros de Magic City Conjurers así como IBM Ring 45 años que asisten a la cena el día 29. Todos los demás e invitados pagarán $ 20 a asistir.
 Póngase en contacto con Maria para hacer su reservación: merlina17@aol.com o 786-258-8762 Usted puede enviar su pago por cheque (debe ser recibida a más tardar el 22 de enero al Magic City Conjurers, 12 791 SW 216 Terrace, Miami, Florida 33170.
EN ESTA EDICION
Joe Turner M. 2010 Nombrado Gran Mago Atlanta del Año
(Atlanta, Georgia – 8 de enero de 2011) Joe M. Turner ha sido votado como el "Gran Atlanta 2010 Mago del Año" por los miembros en el conjunto de IBM Ring 9 (Georgia Magic Club) y SAM de la Asamblea 30 (La Sociedad de Magos de Atlanta ), según ha anunciado esta noche en el banquete de los clubes conjunta.
El premio se remonta a 1971 y se basa en la excelencia en siete categorías, incluyendo la habilidad de rendimiento, el uso de talento para los esfuerzos de caridad, y la creatividad. El acompañamiento " Trofeo Duque Stern" está grabado con los nombres de todos los ganadores anteriores. El ganador tiene el honor de mantener el trofeo por un año, y luego recibe una placa conmemorativa para mantener después de pasar el trofeo al próximo ganador.
La selección del ganador se hace por etapas. Cada una de las organizaciones participantes elige dos finalistas de sus miembros, y los candidatos y luego ir en una papeleta para una ronda final completo de la votación por los dos clubes. Este año, Turner tuvo el raro honor de ser seleccionado como finalista en los dos grupos locales.
Turner es ahora dos veces mayor Atlanta Mago del Año, que también recibió el premio en 2000. Es miembro de la Hermandad Internacional de Magos, la Sociedad Americana de Magos, el Magic Circle de Londres (AIMC con Estrella de Plata), y la Academia de Artes Mágicas de Hollywood. Se desempeña como vicepresidente de IBM territorial de Georgia, así como el Consejero Mundial de TVP. Actualmente se encuentra cumpliendo un termino de tres años en el Consejo de Administración de IBM. Él escribe una columna de revisión cada dos meses para la revista Genii.
Gustavo Lorgia EN LAS NOTICIAS
En plena celebración de Reyes, el mago colombiano habló con El Espectador
'Soy producto de un polvito mágico'
Por: Elespectador.com
De niño, Gustavo Lorgia quiso ser médico, pero gracias al ejemplo de su padre terminó en el camino de los trucos y el entretenimiento. Por ahora sueña con crear su propio teatro. 
Foto: Luis Ángel
Gustavo Lorgia ha actuado frente a personajes como Jaqueline Kennedy y Onassis.
¿Cuál es su versión de los tres Reyes Magos?
Me parece muy divertida la historia de los tres Reyes Magos. Tuve la oportunidad de vivir muchos años en España y allá es una fiesta muy importante, especialmente para los niños.
Ellos llevaron incienso, mirra y oro, ¿usted qué le llevaría?
Buenos consejos para los niños, como estilo de vida
FUENTE
http://tinyurl.com/2a9x2og
ESTER GLENN RECIBE BISNIETO
Se me notificó sólo que mi bisnieto, Kyler Tanner, nació a las 9:49 en Savannah. Ahora está en cuidados intensivos porque es prematuro. No se cuanto peso u otros detalles. Nieto, Jaime Tanner, y su novia, Hillary Jones, están bien.
S.A.M. NOTICIAS
PITTSBURGH  HAS  LAUGHS!
Los actos de comedia siempre dansabor de los espectáculos de convenciones y la convención de este año SAM será muy sabrosa. Estamos deseando ver el tipo que nos hizo reír y se alzó con el segundo premio en el IBM 2008 / SAM convención Dave Kaplan. Siempre es raro encontrar a un acto de comedia que gana estos premios. Y tenemos unos hombres curiosos que tal vez no hayan visto antes, como el acto descrito como "mentalmente irregulares, loco, con errores, agrietada, algo excéntrica, loco, loco, chiflado, loco, loco. "Dos chicos llamados" Haywire " los van a mantener en lágrimas de la risa. Favoritos de comedia malabarista Howard Mincone hace una aparición; regreso por demanda popular, además de las travesuras de Bill Cornelius … y el tipo que hizo a lo grande en la tienda La Costilla de Elmo, John Hromada.  Tienes que estar allí para disfrutar de todo. Registro temprano en http://www.magicsam.com/SAM2011/index.asp
Mantenga las fechas! 13-16 julio 2011 – Llame a la Gran Wyndham para tarifas especiales de SAM-412-391-4600
VIDA DE MAGOS
Bruce Purdy
Mago Bruce Purdy goza de inculcar
un poco de magia en la vida de las personas
Por Dorothy largo – Colaborador en la escritura
Recuerdo la primera vez que lo vio un espectáculo de magia?
O recordar la primera vez que su tío favorito sacó una moneda de detrás de la oreja?
Fue mágico, y fue tan impresionante!
[Foto: Laura Largo / El Post-StandardMagician Bruce Purdy trabaja con algunos aros entrelazados, como parte de su acto. "La magia es tan popular como siempre en este momento", dijo. "No es tanto para engañar a la audiencia como lo es para entretener."]
Un hombre del Condado de Cayuga ha entrado en el negocio de traer de vuelta impresionante que la magia en la vida de las personas. Bruce Purdy es un mago y quiere usar su talento para ayudar a la zona de la PTA y las organizaciones de la toma de fuerza de recaudar fondos para las escuelas
FUENTE
http://tinyurl.com/2eotqd3
Hatfield – sanky – Farquhar – Trommater
Los magos buscan reinventar un arte antiguo de la era de Internet
de Rush Curtis – Reportero Personal
Ilusionista canadiense Murray Hatfield realiza en un espectáculo de magia beneficio
con su esposa Teresa en el Teatro Ryerson el mes pasado.
En los días de la Internet, la magia está perdiendo su misterio, y algunos magos se están quedando sin conejos para sacar de un sombrero.
"La magia es definitivamente en declive", dice el comediante Toronto / artista Jay Sankey, que crea la magia y la consulta con los mejores magos del mundo, incluyendo a David Copperfield. "Es la reducción."
FUENTE
http://tinyurl.com/3yeeg5a
RON GÜDEL
'Magia realmente existe "
 Mago dibuja sonrisas en los rostros de los niños enfermos
Por Frances Willick Estrella de Windsor,
Cristian Gutiérrez, 8, que sufre de un tumor cerebral, participa en un truco de magia con el mago Ron Güdel, antes de la quimioterapia del niño en el Hospital Regional de Windsor. Kryk Jason, La Estrella de Windsor: Fotografía.
"Odio", dice Cristian Gutierrez. "Nunca deja de sonar."
Los ocho años de edad, mira con rencor en el tubo que va desde el pecho a un poste IV, donde un monitor emite un pitido electrónico. Él picanas las crepes en el plato jarabe, mostrando poco interés en comerlas.
Al otro lado del cuarto, de cinco años de edad, Xander Reid rebota de aquí para allá, claramente más interesado en jugar que en comer su desayuno.
Hay un toque a la puerta y los pasos Ron Güdel en la sala, saludando a los niños por su nombre.
Todos son habituales en sala de pediatría del Hospital Regional de Windsor, aunque por razones diferentes. Cristian se someten a quimioterapia para tratar un tumor cerebral, y Xander, que tiene leucemia, se encuentra en la vigilancia después de coger un resfriado.
FUENTE
http://tinyurl.com/343xyb9
Steve Dacri y Steve Connolly
actos Vegas regresar a casa a Worcester
Por Duckett Richard | TELEGRAMA Y PERSONAL GACETA |
Dos Steves tomó un rollo de los dados. . .
Steve Dacri y Connolly Steve Worcester izquierda para seguir una carrera respectiva en Las Vegas – El Sr. Dacri como un mago, el Sr. Connolly como un imitador de Elvis Presley / artista.
Cada uno de ellos apareció triunfos, la realización de numerosos espectáculos y ganar premios. El Sr. Dacri ha estado jugando en Las Vegas desde la década de 1970. El Sr. Connolly se trasladó en 1996. Ellos han estado en Las Vegas, pero esta semana no va a ser un acontecimiento de Worcester. El Sr. Dacri y el Sr. Connolly aparecerá en un show juntos por primera vez este viernes a las 8 pm en Mecánica Hall, 321 Main Street, Worcester.
Los dos nunca se conocieron cuando vivían en Worcester, sino de hace seis años, el Sr. Dacri se presentó cuando ambos estaban en un show Smothers Brothers. El Sr. Dacri había oído que el Sr. Connolly fue de Worcester. Mientras tanto, el Sr. Connolly ha seguido el progreso Sr. Dacri por mucho tiempo. "Él fue parte de la inspiración (a la cabeza a Las Vegas)", dijo Connolly.
FUENTE
http://tinyurl.com/29j32cg
Penn & Teller
PELIGROSO?
No, es lo que ellos llaman MAGIA
por David Stephenson
Dúo Penn y Teller son dos de los magos más interesantes de Estados Unidos.
Le dicen a David Stephenson por qué están apareciendo en la televisión británica.
reputación de Penn y Teller les precede. Por lo menos, los trucos que hacer. Incluyen Teller, el silencio, colgado boca abajo sobre una cama de clavos en una camisa de fuerza, Teller sumergido en un recipiente grande de agua, Teller de ser atropellado por un monstruo de 18 ruedas y Teller pivotar sobre las trampas de oso en un trapecio. Usted puede entender por qué está con los labios apretados.
También las armas de fuego el uno al otro la captura de las balas en sus respectivas bocas. No hay conejos de sombreros aquí. Su espectáculo de magia ha estado jugando en Las Vegas durante cinco años y ahora, por algún milagro, que están en la ITV el próximo viernes para un espectáculo único.
Para los británicos, que son una especie de enigma. Teller no habla, con Penn en su mayoría en calidad de portavoz. Tal vez no nombres de la casa, pero aquí, en el mundo de la magia, que son enormes y muy respetado. El éxito para ellos no es una ilusión o, con el par al mando de la suite presidencial en el muy lujoso Hotel Park Plaza en Londres.
FUENTE
http://www.express.co.uk/printer/view/220640/
VARITAS QUEBRADAS
Joe Perlmutter
De Byron Billy
Lamento informar el fallecimiento de Joe Perlmutter que era un ex Presidente y un Secretario del pasado
de I. B. M. Ring 150 y S.A.M. Asamblea 49 en Fort Lauderdale.
 
Condolencias a su familia.
 
Sevicios se llevarán a cabo el lunes, 10 de enero. a las 2pm.
LUGAR: Jardín Memorial Beth David
3201 NW 72o. Hollywood Avenue, FL. 33024 954-963-2400 1-800-343-5400
ANIVERSARIOS DE LA SEMANA
Terry & Sue Harris
Terry y Harris Sue celebraran su aniversario mañana
el 1-1-11 (como un número mágico) esta encantadora pareja celebrará su aniversario 54.
Que sea un ser maravilloso y que puedan vivir una vida larga y
saludable para celebrar muchos más! 
CUMPLEAÑOS DE LA SEMANA
Michael Bairefoot (13)  –  Gilbert Campo (15)
Andrea Friedman (14)  –  Jay Gorham (12)
William Hamlin (10)  –  Jeffrey Knight (12)
Steve Lancaster (12)  –  Blaire Larsen (12)
Joel Leiva (11)  –  Tim Mannix (16)
Miquel Roman (13)  –  Michael Rubinstein (11)
Arlen Solomon (10)

Feliz cumpleaños a ti,
Feliz cumpleaños a ti,
Feliz cumpleaños amigos
Feliz cumpleaños a ti.