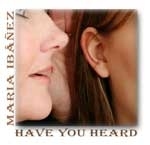 Have You Heard?…
February 21, 2011
by Maria Ibâñez
Greetings, it is an absolutely perfect and beautiful day in sunny south Florida today. The sun is shining brightly, the breeze is blowing softly and the view from my office window is perfect for staring out and daydreaming.
First, I'd like to thank you for all your phone calls, cards, emails and letters congratulating us on our 38th wedding anniversary; your wishes helped make the day very special. Jay and I left Miami at sunrise and dropped our son Orlando off at the airport as he was due to fly to California for Marine Corps work. We then headed north to Orlando. The day was spent at Downtown Disney, the main gate fleamarket, Old Towne and other area attractions before meeting up with Godparents Clem and Jean Kinnicutt for a lovely afternoon and anniversary dinner with them. A perfect ending to a perfect day.
Friday we headed out to Universal Studios and spent the day making a dream come true….we spent the day at Hogwarts! Yes, we did see the choosing of a wizard by a wand at Olivanders, we went through the school on the magnificent ride, we visited all the shops and saw the shows and left there convinced that Harry, Hermione and Ron were just out of our sight around one of the corners. What a phenomenal park Universal has created!
Could there be more? You bet! Saturday was a full day of fun, magic, and camaraderie at the FAME Orlando Auction; an event we look forward to every year in February. Visiting with old friends, picking up some bargains and selling some magic; everyone who attended left a little richer whether with new goodies to play with or with more green in their pockets. Highly recommend you put this state wide auction on your list of things to do in February.
Until next time my friends, keep a dream in the making for you create your tomorrows by what you dream today.
Maria Ibáñez
MAGIC IN MIAMI
IN THIS ISSUE
Vegas Inside Tips – Update
S.AM. NEWS
MAGICIAN'S LIFE
Harry Houdini | Arthur Conan Doyle
Jim Steinmeyer
Wayne Kawamoto on Laurenne Sala
Sheldon Casavant
The Great Grafini!
Sid Radner
Dale Mulhern
Richard Wiseman
BIRTHDAYS FOR THE WEEK
Docteur Bassilio (22)
Trace Borden (26)
Jacko Dc (27)
Jerome Dennis (26)
Kathy Bill Donovan (23)
Barry Gibbs (21)
Fernando Milton Giovannitti (25)
Jordon Hahn (23)
Christopher Hart (22)
Loren Lind (22)
Lahsen Mahi (27)
Angie Sobrino Martinez (26)
Taylor Mason (22)
Mahatma Multimedia (21)
E. Rafael Ortiz (21)
Charlotte Pendragon (26)
Greg Phillips (21)
Richard Sarmiento (26)
Emanuel Shabum (24)
Frank Starsinic (26)
Frank Van Humbeek (26)
Anesa Vecciarelli (27)
THOUGHT FOR THE WEEK
"There is a destiny that makes us brothers: none goes his way alone,
All that we send into the lives of others comes back into our own."
~ Edwin Markham
MAGIC IN MIAMI
Meeting Reminder:
February the 24 at 7:30
Elks Lodge
6304 S.W. 78 Street
Miami, Florida
Open meeting for magicians in the area, comprised of members of Magic City Conjurers, S.A.M. Assembly 280 and I.B.M. Ring 45. Everyone is welcome to attend and as we often say….come one, come all; the more the merrier!
IN THIS ISSUE
Vegas Inside Tips – Update
It is with great appreciation that I write to thank all of you for being such loyal friends of VegasInsideTips.com. As some of you may know, Steve Dacri lost his fight with colon cancer on Friday, February 11th. And so this marks the finale of Steve's wonderful web publication. We would like to invite you to join us at his memorial service to be held at the Davis Funeral Home on Eastern Avenue this Sunday, February 20th at 5:00 pm.
Again, thank you so much for your treasured readership.
Sincerely,
Mrs. Jan Dacri
S.A.M. NEWS
Coming Up in the March 2011 M-U-M
By Michael Close, Editor
Our March cover subject is Eric Jones, one of the rising stars in close-up magic. Eric has maintained a high profile lately, with performances and lectures around the world and the release of a three-DVD set titled An Extension of Me. As you'll find out in the article by Bruce Kalver, Eric's life has had some ups and downs, which have forced him to be both resourceful and creative. Immediately following the cover story, you'll find one of Eric's favorite routines, Impossible Coins Across, from his lecture notes Fingertips Part 1.
Also in the March M-U-M:
In his column A Magician Prepares, Dennis Loomis discusses how he incorporates balloon modeling into his kid's show act. Dennis offers some very practical advice that will be of value to anyone who wants to "up-sell" his or her show.
Part two of Chris Wasshuber's series on making your own gaffed cards covers design elements, offering some useful online templates that will make your job easier.
Ian Kendall's Basic Training provides an introduction to stacked decks, covering the venerable Eight Kings and Si Stebbins arrangements. Ian also includes some clever tricks that will fool even knowledgeable magicians.
In Illusions of Grandeur, David Seebach talks about the Owens Magic Supreme illusion, Tea for an Oriental Potentate. It's an illusion that is almost never performed, and you'll find out why.
Many magic clubs offer fund-raising shows, but few members know the ins and outs of effectively promoting a show. Veteran San Francisco performer Rick Allen shares his years of PR experience in 7 Steps to a Successful Publicity Campaign.
Roger Blakiston's Unlimited Possibilities column is back this month. Roger offers magicians of all interests some sound advice on the secrets to personal growth.
Christian Painter tips one of his favorite routines: a practical and unusual handling of Matsuda's WOW trick. With this routine Christian has accomplished three important things: he has figured out a natural way to introduce the prop; he has devised a way to switch out the gaff; and he has turned a magic trick into a demonstration of psychological control.
Tom Ewing writes about The Great Raymond (with a beautiful accompanying poster) in the Nielsen Gallery.
Bill Duncan and the staff of Informed Opinion give you the lowdown (nine pages worth) on the recent products released to the magic marketplace. Bruce Kalver keeps you up to date on the technical side of things with his Tech Tricks column.
Plus more great columns from Nathan Kranzo, George Schindler, Larry Hass, Aldo Colombini, Joshua Jay, and Rod Danilewicz.
All this and more is available to members of The Society of American Magicians in the March 2011 M-U-M. Membership information is available at www.magicsam.com.
BEWARE THE IDES OF MARCH
Good advice. Take advantage of the timing and save $ 40.00 per person- S A M Convention rates go up MARCH 7- Now is the time to register for the great Pittsburgh historic convention at the Wyndham Grand -July 13-16. Camaraderie, Fantastic Gala shows, award winning lecturers and close up artists. People's Choice show, Both the famous Society of American Magicians and North American Championship contests. Youth events plus dealers from around the world Don't wait until March. Here is the fastest way to do it.
Contact
Anne and Mark Weidhaas
15225 Pleasant View Drive
Colorado Springs, CO 80921
Email: samregistrar@yahoo.com
Phone: (303) 586-1960
http://www.magicsam.com/SAM2011/register.asp
S.A.M. NATIONAL COUNCIL MEETING
Members of The Society of American Magicians are invited to attend the Spring National Council Meeting in Orlando, Florida on March 12 and an "Evening of Magic and Dinner" on March 11. RSVP a must for the show, as tickets will not be available at the door. More information can be found at www.magicsam.com.
Harry Houdini | Arthur Conan Doyle
Harry Houdini And 'Sherlock Holmes'
Creator Join Forces In 'Voices From The Dead'
by Josh Wigler
The greatest trick the devil ever pulled was convincing the world he didn't exist. That's nothing compared to the works of expert magician Harry Houdini, however, and it's certainly nothing that Sherlock Holmes couldn't puzzle out on his own.
We'll get the chance to see Houdini and Holmes creator Arthur Conan Doyle put their heads together in "Voices From the Dead," an original screenplay written by "Changeling" and "Thor" writer J. Michael Straczynski.
SOURCE
http://tinyurl.com/4lxn8vd
Jim Steinmeyer
Review: A Look at a Truly Greatest Magician
Howard Thurston surpassed Harry Houdini
on the stage, but lost to him in long run
by MARY FOSTER Associated Press
"The Last Greatest Magician in the World: Howard Thurston versus Houdini & the Battles of the American Wizards" (Tarcher/Penguin, $26.95), by Jim Steinmeyer: Jim Steinmeyer will make you long for the days when magicians competed to build bigger and better illusions and dazzled audiences with floating princesses, disappearing assistants and rabbits pulled from hats.
SOURCE
http://tinyurl.com/66rsdos
Wayne Kawamoto on Laurenne Sala
When I heard that the Huffington Post had recently published a story about the Magic Castle I quickly found and read it. It's a well-written story by a talented writer, but I can't help to feel that the writer was stretching her points at the expense of our art.
"There are running clubs, knitting clubs, and since 1963, a private club in LA where those who hide birds in their pants can gather and impress fellow bird pantsers," states the writer, Laurenne Sala, in the Huffington Post story. (click here for story: http://tinyurl.com/5uqbzth )
SOURCE
http://tinyurl.com/6kt7jtm
Sheldon Casavant
Budding magician Sheldon Casavant
will visit Leduc Feb. 20
by Bobby Roy
CANADA – By the young age of 11, Sherwood Park native Sheldon Casavant knew magic was going to be more than a hobby. With interest in magic at a very young age, Casavant honed his skills at the McBride Magic and Mystery School in Las Vegas and later graduated from the prestigious Chavez Studio of Magic in La Verne, California.
Now in his mid-20s, Casavant has turned his love for magic and its intricacies into a full-time budding career. Described as one of Canada's highly sought after performers, Casavant will bring his magical act to Leduc at the MacLab Centre for the Performing Arts on Feb. 20.
SOURCE
http://tinyurl.com/66zthz6
The Great Grafini!
Keep a few tricks up your sleeve:
Magic is a disappearing art
by Bob Grafe | Seguin Gazette Enterprise
Seguin, TX – Grandchildren get that same look of puzzlement and amazement on their faces when either David Copperfield or their grandfather makes things disappear and then reappear, floats things in the air that aren't supposed to float, and even when they push a pencil through a $20 bill right before their eyes … only to discover that there is no hole left.
I learned recently during a birthday party magic show for two of my grandchildren (and a group of their 6- and 8-year-old friends) that if you want to endear your grandchildren to you, learn well a few magic tricks and then one-on-one teach your grandchildren how to perform them. Then, be sure to share with them how to keep the "magic" a secret.
SOURCE
http://tinyurl.com/6eyv358
Sid Radner
Cries and Whispers: Pawn Stars
Chumlee, Sid Radner …and more
by Jerry Orbe, The Republican Intern
Sidney Radner with an item from his famed Houdini collection
Sid Radner's authentic touch
"Chumlee" was unimpressed, but the expert sided with the guy with the Holyoke connection.
Chumlee is the nickname of a character on the History Channel televison series "Pawn Stars." On the show, collectors, stuff-unloaders and others bring items into the Gold & Silver Pawn Shop, a 24-hour family business in Las Vegas, and barter with the proprietors to try to get the highest prices for their goods. On a recent episode, a man brought in handcuffs and leg shackles he said belonged to Harry Houdini (1874-1926), the magician, escape artist and ground-breaking showman.
SOURCE
http://tinyurl.com/6cvaxre
Dale Mulhern
Magician's hobby turns into part-time job
by Robert Walch
SALINAS, CA – "Now you see it; now you don't!" That expression could well serve as the motto for Dale Mulhern and how he entertains people. The longtime magician has parlayed what was a passion of his youth into a part-time job as he dazzles astounded audiences with his legerdemain.
A Michigan native, Mulhern recalls seeing his first magic trick when he was about 7 years old. It was the "Cups and Balls" trick performed by his uncle. Not only did that trick set him on the path to mastering magic, but he now performs it in his own shows.
SOURCE
http://tinyurl.com/6hc2pkz
Richard Wiseman
Interview: Professor Richard Wiseman,
Edinburgh Science Festival guest curator
by Tim Cornwell
He learned his trade as a teenage magician working the crowds in Covent Garden, learning to deliver rapid-fire entertainment before the toughest audiences. Now the maverick academic, popular psychologist and author Richard Wiseman is to be the first guest curator at this year's Edinburgh's International Science Festival.
He's planning 11 sessions that will blend science and entertainment, ranging from the psychology of dogs and how to spot a psychopath, to the science behind Edinburgh's high-tech fireworks displays.
SOURCE
http://tinyurl.com/4vsc2ad
CONVENTIONS AND EVENTS ELSEWHERE
Austin, Texas Magic Auction
from Opie Houston
Austin Magic Auction – http://austinmagicauction.com/
Would you please give our auction a plug on your mailing? Above is the link for the basic info……..
Do check out the items we have already for the stage auction. This is the 30th annual auction we have had, and we do know how to put on a day-long show/sale. For only ten bucks admission, you can enjoy great auctioneers and see a lot of magic, not to mention buying the items…… We will have thousands of items for sale on the stage and in the silent auction.
BIRTHDAYS FOR THE WEEK
Docteur Bassilio (22) – Trace Borden (26)
Jacko Dc (27) – Jerome Dennis (26)
Kathy Bill Donovan (23) – Barry Gibbs (21)
Fernando Milton Giovannitti (25) – Jordon Hahn (23)
Christopher Hart (22) – Loren Lind (22)
Lahsen Mahi (27) – Angie Sobrino Martinez (26)
Taylor Mason (22) – Mahatma Multimedia (21)
E. Rafael Ortiz (21) – Charlotte Pendragon (26)
Greg Phillips (21) – Richard Sarmiento (26)
Emanuel Shabum (24) – Frank Starsinic (26)
Frank Van Humbeek (26) – Anesa Vecciarelli (27)
Happy birthday to you,
Happy birthday to you,
Happy birthday dear friends
Happy birthday to you.
Escucho?…
Febrero 21, 2011
por Maria Ibâñez
Saludos,  estamos regresando de un viaje rápido a Palatka para celebrar el segundo cumpleaños de Elías. Él está creciendo demasiado rápido. Él es un chico muy bueno y le encanta jugar y estar activo, pero escucha cuando le hablas. Cualquier duda que es la niña de nuestros ojos?
Hoy es el Día de San Valentín, un día en que se celebra el amor y cuando todo el mundo dice Te Amo. Que cada uno de sus días esten llenos de amor hoy y siempre.
Esta semana vamos a celebrar nuestro aniversario de bodas 38 el dia 17 y estamos muy ansiosos por eso. Extraño, cuando uno se casa es difícil imaginar que tantos años pasarán y que la vida continuará con sus ciclos de tener hijos, que van a crecer y empezar sus propias vidas. El tiempo ha pasado volando, pero yo no cambiaría un solo instante de ella.
Hasta la próxima ves, mantengan un sueño en elaboracion ya que creanmañanaslo que sueñan hoy. 
 
Maria Ibáñez

MAGIA EN MIAMI
EN ESTA EDICION
Vegas Inside Tips – Update
 S.AM. NEWS
VIDA DE MAGOS
Harry Houdini | Arthur Conan Doyle
Jim Steinmeyer
Wayne Kawamoto on Laurenne Sala
Sheldon Casavant
The Great Grafini!
Sid Radner
Dale Mulhern
Richard Wiseman
CUMPLEAŇOS DE LA SEMANA
Docteur Bassilio (22)
Trace Borden (26)
Jacko Dc (27)
Jerome Dennis (26)
Kathy Bill Donovan (23)
Barry Gibbs (21)
Fernando Milton Giovannitti (25)
Jordon Hahn (23)
Christopher Hart (22)
Loren Lind (22)
Lahsen Mahi (27)
Angie Sobrino Martinez (26)
Taylor Mason (22)
Mahatma Multimedia (21)
E. Rafael Ortiz (21)
Charlotte Pendragon (26)
Greg Phillips (21)
Richard Sarmiento (26)
Emanuel Shabum (24)
Frank Starsinic (26)
Frank Van Humbeek (26)
Anesa Vecciarelli (27)
PENSAMIENTO DE LA SEMANA
"Hay un destino que nos hace hermanos: nadie sigue su camino solo,
 Todo lo que enviamos a las vidas de los demás vuelve a la nuestra propia"

~ Edwin Markham
MAGIA EN MIAMI
El 24de febrero a las 7:30
 Elks Lodge
 6304 S.W. Calle 78
 Miami, Florida
Reunión abierta para los magos de la zona, compuesto por miembros de Magic City Conjurers, SAM Asamblea 280 y I.B.M. Ring 45. Todo el mundo es bienvenido a asistir y, como solemos decir … venga uno, vengan todos;. cuantos más mejor!
WWW.MAGICINMIAMI.COM
EN ESTA EDICION
Vegas Inside Tips – Actualización
 Es con gran satisfacción que escribo para agradecer a todos ustedes por ser tan leales amigos de VegasInsideTips.com. Como algunos de ustedes saben, Steve Dacri perdió su lucha con el cáncer de colon el viernes, 11 de febrero. Y así, esto marca el final de la publicación en la web de Steve maravillosa. Nos gustaría invitar a unirse a nosotros en su funeral que se celebrará en la Casa Davis funeral en el este de la avenida de este domingo, 20 de febrero a las 5:00 pm.
 Una vez más, muchas gracias.
 Atentamente,
 Sra. Jan Dacri
S.A.M. NOTICIAS
Próximamente en la M-U-M de Marzo
Por Michael Close, Editor
Nuestro tema de portada de marzo es Eric Jones, una de las estrellas en ascenso en la magia de cerca. Eric ha mantenido un alto perfil últimamente, con las actuaciones y conferencias en todo el mundo y la liberación de un niño de tres de DVD titulado Una extensión de mí. Como te darás cuenta en el artículo de Bruce Kalver, la vida de Eric ha tenido algunos altibajos, que lo han obligado a ser a la vez ingeniosa y creativa. Inmediatamente después de la nota de tapa, usted encontrará una de las rutinas favoritas de Eric, Monedas Imposible otro lado, de sus apuntes de clase Fingertips Part 1.
También en la M -U-M de marzo
En su columna A se prepara Mago, Dennis Loomis se describe cómo se incorpora el modelado de globos en el acto mostrar su niño. Dennis ofrece algunos consejos muy prácticos que serán de utilidad para todo aquel que quiera "up-sell" mostrar el resultado de su.
La segunda parte de la serie Chris Wasshuber en hacer sus propias cartas trucadas, abarca también aspectos de diseño, además de ofrecer en línea plantillas útiles que harán más fácil su trabajo.
Básico de Formación de Ian Kendall ofrece una introducción a las cubiertas apiladas, que abarca el venerable Ocho reyes y los arreglos de Si Stebbins. Ian también incluye algunos trucos ingeniosos que engañar a los magos hasta bien informado.
En ilusiones de grandeza, David habla sobre la ilusión de Seebach Owens Magia Supremo, Té de un potentado oriental. Es una ilusión que casi nunca se realiza, y te darás cuenta por qué.
Muchos clubes ofrecen espectáculos de magia de recaudación de fondos, pero los miembros de pocos saben los detalles de la promoción efectiva de un espectáculo. Veteranos de San Francisco artista Rick Allen comparte sus años de experiencia en relaciones públicas en 7 pasos para una campaña de publicidad exitosa.
Unlimited Roger Blakiston columna posibilidades está de vuelta este mes. Roger ofrece magos de todos los intereses de algunos consejos sobre los secretos para el crecimiento personal.
Cristiano Pintor consejos de uno de sus rutinas favoritas: un manejo práctico e inusual de truco Matsuda WOW. Con esta rutina cristiana ha logrado tres cosas importantes: se ha descubierto una manera natural de introducir la hélice, que ha ideado una manera de cambiar el garfio, y que ha convertido a un truco de magia en una demostración de control psicológico.
Tom Ewing escribe sobre El Gran Raymond (con un cartel que acompaña hermosa) en la Galería de Nielsen.
Bill Duncan y el personal de conocer a la opinión le dan toda la verdad (nueve pena páginas) sobre los productos recientes dadas a conocer al mercado la magia. Bruce Kalver te mantiene al día en el aspecto técnico de las cosas con su tecnología columna trucos.
Además de las columnas más grandes de Nathan Kranzo, George Schindler, Larry Hass, Aldo Colombini, Jay Josué, y Danilewicz Rod.
Todo esto y más está disponible para los miembros de la Sociedad Americana de Magos en el 03 2011 MUM. Información para miembros está disponible en www.magicsam.com.
CUIDADO CON LA IDES DE MARZO
Un buen consejo. Aproveche la oportunidad y ahorre $ 40.00 por persona SAM-Convención subir las tasas de 07 de marzo – Ahora es el momento de inscribirse para la gran convención de Pittsburgh histórico en el Wyndham Grand-julio 13-16. Camaradería, Fantástico muestra Gala, profesores premiados y artistas de cerca. mostrar el People's Choice, dos de la famosa Sociedad Americana de Magos y de América del Norte Campeonato concursos. eventos de la Juventud, más los distribuidores de todo el mundo, no espere hasta marzo. Esta es la manera más rápida de hacerlo.
Póngase en contacto con
Anne and Mark Weidhaas
15225 Pleasant View Drive
Colorado Springs, CO 80921
Email: samregistrar@yahoo.com
Phone: (303) 586-1960
http://www.magicsam.com/SAM2011/register.asp
S.A.M. REUNIÓN DEL CONSEJO NACIONAL
Miembros de la Sociedad Americana de Magos están invitados a asistir a la reunión de primavera del Consejo Nacional en Orlando, Florida el 12 de marzo y una "Noche de la Magia y la cena" el 11 de marzo. RSVP una necesidad para el espectáculo, como boletos no estarán disponibles en la puerta. Más información se puede encontrar en www.magicsam.com.
VIDA DE MAGOS
Harry Houdini | Arthur Conan Doyle
Harry Houdini, y 'Sherlock Holmes'
Creador se unen en 'Voces De Los Muertos "
por Josh Wigler   
El mayor truco que el diablo nunca sacó fue convencer al mundo que no existía. Eso no es nada en comparación con las obras de experto mago Harry Houdini, sin embargo, y sin duda nada de lo que Sherlock Holmes no podía descifrar por sí mismo.
Vamos a tener la oportunidad de ver a Houdini y Holmes Arthur Conan Doyle, creador de poner sus cabezas en "Voces de los Muertos", un guión original escrito por "Changeling" y "Thor" escritor J. Michael Straczynski.
FUENTE
http://tinyurl.com/4lxn8vd
Jim Steinmeyer
Reseña: Una mirada a un mago más grande verdad
Howard Thurston superado Harry Houdini
en el escenario, pero perdió con él en el largo plazo
por MARY FOSTER Prensa Asociada
"El mago más grande de última hora en el Mundo: Howard Thurston frente a Houdini y las batallas de los Wizards de América" (Tarcher / Penguin, $ 26.95), de Jim Steinmeyer: Jim Steinmeyer le hará largo para los días en que los magos compitieron para construir más y mejor ilusiones y deslumbrado al público con princesas flotante, los asistentes a desaparecer y los conejos sacados de sombreros.
FUENTE
http://tinyurl.com/66rsdos
Wayne Kawamoto en Sala Laurenne
Cuando me enteré de que el Huffington Post ha publicado recientemente un artículo sobre el Castillo Mágico Rápidamente me di cuenta y lo leyó. Es una historia bien escrita por un escritor de talento, pero no puedo dejar de sentir que el escritor fue estirando sus puntos a costa de nuestro arte.   
"No se están ejecutando los clubes, los clubes de tejer, y desde 1963, un club privado en Los Ángeles, donde los pájaros que se esconden en sus pantalones pueden reunirse e impresionar pantsers compañeros de aves", afirma el escritor, Laurenne Sala, en la historia del Huffington Post. (Haga clic aquí para la historia: http://tinyurl.com/5uqbzth)
FUENTE
http://tinyurl.com/6kt7jtm
Sheldon Casavant
Incipiente mago Sheldon Casavant
visitará Leduc 20 de febrero
por Roy Bobby   
CANADÁ – Por la temprana edad de 11 años, nativo de Sherwood Park Casavant Sheldon sabía magia iba a ser más que una afición. Con el interés en la magia a una edad muy joven, Casavant perfeccionó sus habilidades en la magia McBride y Escuela de Misterios en Las Vegas y más tarde se graduó de la prestigiosa Estudio Chávez de Magia en La Verne, California.
Ahora en su mediados de los años 20, Casavant ha convertido su amor por la magia y sus complejidades en una incipiente carrera de tiempo completo. Descrito como uno de Canadá, muy buscado artistas intérpretes o ejecutantes, Casavant traerá su acto mágico de Leduc en el Centro MacLab de las Artes Escénicas el 20 de febrero.
FUENTE
http://tinyurl.com/66zthz6
El Gran Grafini!
Mantenga un par de trucos en la manga:
La magia es un arte de desaparecer
por Bob Grafe | Empresa Gaceta Seguin   
Seguin, TX – Los nietos obtener esa misma mirada de perplejidad y asombro en sus caras cuando cualquiera de David Copperfield o su abuelo hace que las cosas desaparecen y reaparecen entonces, flota en el aire las cosas que se supone que no flotan, e incluso cuando empujan un lápiz a través de un derecho billete de 20 dólares ante sus ojos … sólo para descubrir que no hay agujero de la izquierda.
Aprendí recientemente durante un programa de la fiesta de cumpleaños magia para dos de mis nietos (y un grupo de los 6 – y amigos de 8 años de edad) que si quiere congraciarse con sus nietos que, aprender trucos de magia y una pocas y, a continuación una a uno enseñar a sus nietos cómo llevarlas a cabo. A continuación, asegúrese de compartir con ellos la forma de mantener la "magia" en secreto.
FUENTE
http://tinyurl.com/6eyv358
Sid Radner
Gritos y susurros: Estrellas Peón
Chumlee, Sid Radner … y más
por Orbe Jerry, El republicano Intern
Sidney Radner con un artículo de su famosa colección de Houdini
toque auténtico Sid Radner
"Chumlee" no se impresionó, pero los expertos del lado del hombre con la conexión de Holyoke.
Chumlee es el apodo de un personaje en la serie de Televisión Canal Historia "Peón estrellas." En el programa, los coleccionistas, cosas-descargadores y otros elementos en traer el oro y plata Pawn Shop, una empresa familiar de 24 horas en Las Vegas, y negociar con los propietarios para tratar de conseguir los precios más altos para sus productos. En un episodio reciente, un hombre llevado con esposas y grilletes en las piernas dijo perteneció a Harry Houdini (1874-1926), el mago, escapista y showman innovador.
FUENTE
http://tinyurl.com/6cvaxre
Dale Mulhern       
afición mago se convierte en trabajo a tiempo parcial
por Robert Walch
SALINAS, CA – "¡Ahora lo ves, ahora no" Esta expresión podría servir como lema para Dale Mulhern y cómo se divierte la gente. El mago hace mucho tiempo ha apostado por lo que fue una pasión de su juventud en un trabajo a tiempo parcial mientras deslumbra al público asombrado con su juego de manos.
Un nativo de Michigan, Mulhern recuerda haber visto su truco de magia por primera vez cuando tenía unos 7 años de edad. Fue el "Copas y Bolas" truco realizado por su tío. No sólo ese truco lo puso en el camino hacia el dominio de la magia, pero ahora se realiza en sus propios espectáculos.
FUENTE
http://tinyurl.com/6hc2pkz
Richard Wiseman
Entrevista: Profesor Richard Wiseman,       
Festival de Ciencia de Edimburgo curador invitado
por Tim Cornwell     
Aprendió su oficio de un mago adolescente de trabajo de la multitud en Covent Garden, el aprendizaje para ofrecer entretenimiento de fuego rápido antes de que el público más difícil. Ahora, el inconformista psicólogo académico, popular y autor Richard Wiseman es ser el curador invitado por primera vez en Edimburgo, este año el Festival Internacional de la Ciencia.
Es la planificación de 11 sesiones que se mezcla la ciencia y el entretenimiento, que van desde la psicología de los perros y cómo detectar a un psicópata, que la ciencia detrás de alta tecnología de Edimburgo fuegos artificiales.
FUENTE
http://tinyurl.com/4vsc2ad
CONVENCIONES Y EVENTOS EN OTRAS PARTES
Read phonetically
Dictionary – View detailed dictionary
Austin, Texas subasta Magia
 de Opie Houston
 Austin Magia subasta – http://austinmagicauction.com/
 ¿Podría dar nuestra subasta un tapón en su correo? Arriba está el enlace para la información básica ……..
 No echa un vistazo a los artículos que ya tenemos para la subasta. Este es el trigésimo subasta anual que hemos tenido, y sabemos cómo poner en un programa de un día de duración / venta. Para la admisión sólo diez dólares, se puede disfrutar de grandes rematadores y ver un montón de magia, sin mencionar la compra de los artículos …… Tendremos miles de artículos a la venta en el escenario y en la
CUMPLEAÑOS DE LA SEMANA
Docteur Bassilio (22)  –  Trace Borden (26)
Jacko Dc (27)  –  Jerome Dennis (26)
Kathy Bill Donovan (23)  –  Barry Gibbs (21)
Fernando Milton Giovannitti (25)  –  Jordon Hahn (23)
Christopher Hart (22)  –  Loren Lind (22)
Lahsen Mahi (27)  –  Angie Sobrino Martinez (26)
Taylor Mason (22)  –  Mahatma Multimedia (21)
E. Rafael Ortiz (21)  –  Charlotte Pendragon (26)
Greg Phillips (21)  –  Richard Sarmiento (26)
Emanuel Shabum (24)  –  Frank Starsinic (26)
Frank Van Humbeek (26)  –  Anesa Vecciarelli (27)
Feliz cumpleaños a ti,
Feliz cumpleaños a ti,
Feliz cumpleaños, amigos queridos
Feliz cumpleaños a ti