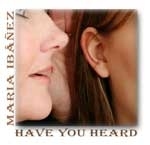 Have You Heard?…
July 13, 2009
by Maria Ibâñez 
Greetings, here we are, mid-way through summer, and making plans now for the winter show marketing which will begin in the next week or so. It's a gorgeous day outdoors with a sun that is bright, a heat that is, as it usually is this time of year, unbearable but which makes for great beach/pool weather as long as we remember to stay hydrated.
Thought I'd share what happened at one of the shows on Friday of this week. A bus load of children from a camp showed up at the library and one of the precocious ones in the front asked, in a daring manner, "are you going to do good magic?".  What to reply?  My response was quick when I said, "well, I think you will be the best judge of that so why don't we talk about that at the end of my show?". Once the performance was finished and I was handing out brass tokens to all the children present, all 175 of them, the little boy came up to get his coin and I smilingly asked him; "aren't you the little one who asked if I would do good magic? What's your verdict?" He quickly replied, "you weren't good, it wasn't good magic….it was AWESOME!" He shouted that last word as he made hand motions as though he was a truck driver pulling on the horn rope on the truck. The librarian, who I didn't know had been standing behind me, tapped me on the shoulder to say that this was truly a compliment because the little boy is usually very difficult to please. Those are the things that make working with children so special, helping them have a good time, in spite of themselves.
Now, I am looking forward to traveling to St Louis and attending Midwest Magic Jubilee where I will be presenting the "Patter vs Telling" lecture. The convention is one of the best kept secrets of the regional conventions. Well put together, great talent, a wonderful hotel where everything happens under one roof, almost walking distance to the airport. If you've never attended, you must make it a point to do so sometime.
Well friends, there's much to do, a newsletter to get out, shows to get ready for and preparations for a meeting this Wednesday at the Magic City Conjurers so until next time, remember to keep a dream in the making for you create your tomorrows by what you dream today
Maria Ibáñez


IN THIS ISSUE
Rachel Wild Colombini — Help Request
Florida has a new convention — February
Fred Apel, mentalogist, coming to Florida and offering a lecture
Broken Wands
   Tere Moran
Birthdays for the week (be sure to read the greetings/comments from Tom Sobotka)
   Lee Asher
   Carol Garrett
   Jann W. Goodsell
   Jim Greene
   Jeanette Groome
   Whit Haydn

HELP REQUEST FROM RACHEL WILD COLOMBINI
Friends, Rachel is working on a very special surprise project for Aldo and needs my help and yours. She has asked me to relay her request for photos of Aldo in the past. In performance, with you, etc., Aldo has moved several times and has through the years lost his scrapbooks and photos and Rachel doesn't have much to work with.
You can e-mail me the photos at merlina17@aol.com and I will get them to her, you can mail them to me at 12791 SW 216 Terrace, Miami, Florida 33170 and I will scan them and return them to you the same day and I will see that Rachel gets them.
She is still nursing Aldo back to health from his recent knee replacement and at her request I am trying to help her out as much as I can. If you prefer to deal with her directly, you can contact her at acmagic@mindspring.com or as always you may phone her at 805-427-4625 in Tampa, Florida.

FLORIDA HAS A NEW CONVENTION IN FEBRUARY
"Magic of Sarasota" to be held February 5,6,7th. Space is limited for this very special one price convention. Registration is $350 for the magician and $100 extra for the spouse. Your one cost registration covers two room nights in Bay Front Motel, three days of magic, two dinners in the theatre, three days of lectures, contest and close-up plus extras. Featuring the illusion show of Vince Carmen and Yvonne, the comedy magic of Bev Bergeron, the restaurant magic of Danny Tong and the comedy close-up of Tony Dunn, with a list that gets bigger every day. 941-925-8021 or e-mail Bev at Bev@BevBergeron.com. Jay and I will be there and we hope to see many of you attending as well.

FRED APEL, MENTALOGIST, COMING TO FLORIDA & OFFERING LECTURE
I am trying to set up a lecture tour in Florida for the coming winter season and could use a little help. I have a list of the SAM and IBM groups and contacts but would like to find all other venues that may be available for lectures. I don't know if you set up lecture tours or are available to assist me  in my quest for information regarding reaching the proper contacts. Any assistance would be greatly appreciated.
Basically, I have a different approach for mentalism. I believe a prediction should generally come before the effect is done not after the effect. In other words, a weather forecaster doesn't say, "The weather today was 78 and sunny. Now open the envelope and see what I predicted yesterday".
Fred Apel is more than a mentalist. He is a Mentalogist and teaches the methodology behind mentalism. Fred demonstrates a practical strategy for building a realistic mentalism act. These ideas alone are priceless. He gives you an "inside look" at what it takes to make a mentalism act entertaining and believable for an audience.
The lecture includes:
A 45 Minute Act (10 Proven Routines with Complete lecture note Instructions).
Demonstrations of;
Telepathy – Psychometry – Telekineses – Psychokineses – Clairvoyance
Development of your ability to read minds.
Teaching others to read minds.
Performing amazing mathematics.
Influencing peoples' selections.
The proper methods to reveal a prediction.
Bonus Effects:
The visible-invisible force.
The perfect, no sleight of hand or finger flinging, billet switch.
Close up and impromptu ESP effects with no card tricks!
Contact information: fredapel@fredapel.comor 248.738.0491

BROKEN WAND
Tere Moran message from Trebole the Magician
A few hours ago we lost one of the most appreciated figures of the magic world. Mrs. Tere Moran, a lady and a magician. May she rest in peace.

BIRTHDAYS FOR THE WEEK
This week we have an additional birthday "song", this time in Polish, courtesy of Tom Sobotka, who asks: How many Happy Birthday greetings can the magicians from around the world come up with?
Birthdays for the week
Lee Asher (16) – Carol Garrett (18) – Jann W. Goodsell (17) –
Jim Greene [(Mr. G) 16th] – Jeanette Groome (15) – Whit Haydn (19)
English
Happy birthday to you,
Happy birthday to you,
Happy birthday dear friends
Happy birthday to you
Spanish
Feliz cumpleaños a ti,
Feliz cumpleaños a ti,
Feliz cumpleaños amigos
Feliz cumpleaños a ti
Polish – courtesy of Tom Sobotka
Sto lat, sto lat,
Niech żyje, żyje nam.
Sto lat, sto lat,
Niech żyje, żyje nam,
Jeszcze raz, jeszcze raz, niech żyje, żyje nam,
Niech żyje nam!

Escucho?…
Julio13, 2009
por Maria Ibâñez 


Saludos, aquí estamos, a mitad de camino de verano, y ahora haciendo planes para la comercialización de el invierno que se iniciará en la próxima semana o algo así. Mmagnífico día al aire libre con un sol que es brillante, un calor que es insoportable  ya como generalmente es en esta época del año, pero lo que hace un gran dia para la  playa / piscina si recordamos mantenernos hidratados.
Pensé compartir lo que sucedió en uno de mis espectáculos, el viernes de esta semana. Un autobús de niños de un campamento se presentaron en la biblioteca y uno de los más precoces pregunto, en una atrevida forma "Vas a hacer buena magia?. ¿Qué responder? Mi respuesta fue rápida, cuando he dicho,"creo que tu serás el mejor juez de esto, ¿por qué no te hablamos al final de mi show?. Una vez que el acto se terminó y yo estaba repartiendo fichas de bronze a todos los niños presentes, a todos los 175 de ellos, el niño se acercó a recibir su medalla y yo, sonriendo, le pregunte  "No eres tu el que me preguntó si haría buena magia? ¿Qué es tu veredicto? Él respondió rápidamente,  "No eres buena, no fue magia buena no.  Eres BUENISIMA!"  Gritó la última palabra y le hizo a la mano como si él era un conductor de camión tirando la cuerda sobre la bocina del camión. El bibliotecario, que yo no sabía estaba de pie detrás de mí, me toco en el hombro para decir que esto fue verdaderamente un cumplido, porque el niño suele ser muy difícil de complacer. Esas son las cosas que hacen que trabajar con niños tan especiales, ayudándoles a tener un buen tiempo, a pesar de sí mismos.
Ahora, estoy deseosa de viajar a St Louis y asistir a Midwest Magic Jubilee, donde será la presentación del "Patter vs Telling". La convención es uno de los secretos mejor guardados de los convenios regionales. Bien organizada, gran talento, un maravilloso hotel donde todo ocurre bajo un mismo techo, casi a pie del aeropuerto. Si usted nunca asistio, usted debe hacer incapie de hacerlo alguna vez.
Bueno amigos, tengo mucho por hacer, un boletín de salir, preparaciones para actos y los preparativos para una reunión este miércoles en Magic City Conjurers, hasta la próxima vez, recuerde  mantengan un sueño en elaboración ya que crean sus mañanas con lo que sueñan hoy. 
Maria Ibáñez


EN ESTA EDICIÓN
Rachel Colombini Wild — Solicitud de ayuda
Florida tiene un nuevo convenio — Febrero
Fred Apel, mentalogista, llegando a la Florida y ofrece una conferencia
Varitas Rotas
    Tere Moran
Cumpleaños de la semana (asegúrate de leer los saludos y comentarios de Tom Sobotka)
    Lee Asher
    Carol Garrett
    Jann W. Goodsell
    Jim Greene
   Jeanette Groome
    Whit Haydn

SOLICITUD DE AYUDA DE RACHEL COLOMBINI
Amigos, Rachel está trabajando en una sorpresa muy especial para el proyecto de Aldo y necesita mi ayuda y la tuya. Ella me ha pedido transmitir
su solicitud de fotos de Aldo en el pasado. En el rendimiento, con ustedes, etc, Aldo se ha mudado varias veces y ha perdido a través de los años sus recuerdos y fotos y Rachel  no tiene mucho con que trabajar.
Puede enviarme un correo electrónico con las fotos a mi a merlina17@aol.com y yo se las hare llegar a ella, puede enviarlos por correo a mí en 12791 SW 216 Terraza, Miami, Florida 33170 y voy a escanearlos y se los voy a devolver el mismo día y me asegurare de que Rachel las reciba.
Ella esta todavía sirviendo de enfermera a Aldo que se recupera aun de su reciente reemplazo de rodilla y en petición de ella es que estoy tratando de ayudarla lo mas que puedo.  Si prefieren tratar directamente con ella, puede ponerse en contacto con ella en acmagic@mindspring.com o puede que como siempre en su teléfono 805-427-4625 en Tampa, Florida.

FLORIDA HAY UN NUEVO CONVENIO EN FEBRERO
"Magic of Sarasota" que se celebrará 5,6,7 de febrero. El espacio es limitado para este muy especial convenio de un precio. Registro es de $ 350 para el mago y $ 100 extra por el cónyuge. Su costo de inscripción cubre una sala de dos noches en el Bay Front Motel, de tres días de magia, dos cenas en el teatro, de tres días de conferencias, concurso y más de cerca y de los extras. Con el show de ilusiónes de Vince Carmen e Yvonne, la comedia de magia de Bev Bergeron, la magia de restaurante de Danny Tong y la comedia de magia de close-up de Tony Dunn, con una lista que crece cada día. 941-925-8021 o e-mail en Bev@BevBergeron.com Jay y yo estarémos allí y esperamos que muchos de ustedes asistan también.

FRED APEL, MENTALOGISTA, VIENE A LA FLORIDA Y OFRECE CONFERENCIA
Estoy tratando de crear una gira de conferencia  en Florida para la próxima temporada de invierno y podría utilizar un poco de ayuda. Tengo una lista de los SAM y los grupos y los contactos de IBM, pero deseo encontrar todos los otros lugares que pueden estar disponibles para conferencias. Cualquier ayuda sería muy apreciada.
Básicamente, tengo un enfoque diferente para mentalismo. Creo que una predicción general, ante el efecto no se hace después de que el efecto. En otras palabras, un pronosticador del tiempo no dice, "El tiempo de hoy fue de 78 y soleado. Ahora abra el sobre y ver lo que predije ayer ".
Fred Apel es más que un mentalista. Él es un Mentalogista y enseña la metodología detrás de mentalismo. Fred demuestra una estrategia práctica para la construcción de un acto de mentalismo realista. Estas ideas son solo precio. Él le da una "mirada interior" en lo que se necesita
A 45 minutos (10 Probadas rutinas conferencia nota completa con las instrucciones).
Demostraciones de;
Telepatía – psicometría – Telekineses – Psychokineses – clarividencia
Desarrollo de su capacidad para leer la mente.
Enseñando a otros a leer la mente.
Realización de sorprendentes matemáticas.
Influir en los publicos y sus selecciones.
Los métodos para revelar una predicción.
Efectos de bonificación:
La fuerza invisible-visible.
El perfecto, ningún juego de manos o dedos flinging, cambiar de alojamiento.
Cerrar ESP improvisada y sin efectos la tarjeta de trucos!
Información de contacto: fredapel@fredapel.com o 248.738.0491

VARITA ROTA
 Tere Moran mensaje de Trebole
Hace unas horas dejó de existir una de las personas mas apreciadas en el mundo mágico; la señora, la maga, Tere Morán.
Descanse en paz.

CUMPLEAÑOS DE LA SEMANA
Esta semana tenemos una  canción de cumpleaños nueva.   Esta vez en Polaco, cortesía de Tom Sobotka, quien se pregunta: ¿Cuántos saludos de Feliz Cumpleaños pueden los magos de todo el mundo hacernos llegar?
Lee Asher (16) – Carol Garrett (18) – Jann W. Goodsell (17) –
Jim Greene [(Mr. G) 16th] – Jeanette Groome (15) – Whit Haydn (19)
English
Happy birthday to you,
Happy birthday to you,
Happy birthday dear friends
Happy birthday to you
Spanish
Feliz cumpleaños a ti,
Feliz cumpleaños a ti,
Feliz cumpleaños amigos
Feliz cumpleaños a ti
Polish – courtesy of Tom Sobotka
Sto lat, sto lat,
Niech żyje, żyje nam.
Sto lat, sto lat,
Niech żyje, żyje nam,
Jeszcze raz, jeszcze raz, niech żyje, żyje nam,
Niech żyje nam!