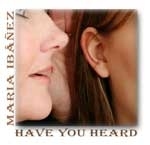 Have You Heard?…
by Maria Ibâñez / September 24, 2012
Greetings, it has been an overcast and gloomy looking weather here in Miami all weekend, today has not improved any.  This is what happens when we are going from hot summer to hot fall because for the most part the temperature in South Florida is hot year round.
My aunt was hospitalized on Friday at the middle of the night.  She suffers from cystic fibrosis, is on oxygen 100% of the time and now her white blood count is super high, her platelets are super low and the hospital wants to do a bone marrow biopsy.  This is the aunt that we celebrated the 90th birthday for here in our home in January so as you can see, her age is against her.  I am worried about her, I am sad with her being sick because she is my only living aunt and she happens to also be my Godmother and we are very, very close.  I can only pray for the best.
Until next time my friends, keep a dream in the making for you create your tomorrows by what you dream today.
Maria Ibáñez
 Enjoying the newsletter? Have news to share? Wish to subscribe someone?
Just send an email to merlina@merlina.com
Of course, the same email may be used to send a note
if you want to make these newsletters disappear.


IN THIS ISSUE
Articles in Have you Heard?
Congratulations to The Pendragons
S.A.M. NEWS
National Magic Week Declared
  MAGICIANS LIFE
Chris Jones – How Teller Got His Magic Back
Anthony Rais
Tricks of the Trade
Chief Greg Finch
Hamish Annan
MAGIC MAGAZINE
CONVENTIONS AND EVENTS ELSEWHERE
GOOD AND WELFARE
Joe Lefler
ANNIVERSARIES FOR THE WEEK
Ricardo & Monica Roucau
(Fantasio and Monica)
BIRTHDAYS FOR THE WEEK
MONDAY

Eliseo Esquivel Aguilar
Tony Chapek
Anthony Scott Clate
The Magic Magila
Davide Tusa "Mago PlipP

TUESDAY

Vincent Anthony
Joyce Chleboun
Colonel Jere Cook
Chad Davis
Joe Givan
John Given
Juanma Gonzalez
Lestat Lord
Lance Rich

WEDNESDAY

Francesco Allegretti
Jay Scott Berry
Dana Daniels
Mind Dwella
Dina Er
Mark Presley Hawkins
Aryel Hipnotista
El Gran Mini
Kevin Owens
Tim Zager

THURSDAY

Albert Lasher
Randy Naylor
Josh Routh
Jeremy Wagner

FRIDAY

Paul Brook
Jonyfu El Mago
Quentin Fontaine
Slavko Milakovic
Autumn Morning Star
Peter Pitchford
Monica Roucau

SATURDAY

Ian Bradshaw
Melchionada Davide
Don Faith
William Georgi
Tom Ladshaw
Mago Marko
Ralf Mittag
Mago Oswym
Jorgos Pampoukidis
Wayne Pernell
Robert Segal
Roberto Zenteno Solis (Spider)

SUNDAY

Bob Bishop
Abb Dickson
Steve Hyde
Henry K
Josmagic Mago
Lucy Martin
Fielding West
THOUGHT FOR THE WEEK 
"Fantasy is a necessary ingredient in living,
it's a way of looking at life
through the wrong end of a telescope."
~Dr Seuss

IN THIS ISSUE 
ARTICLES IN HAVE YOU HEARD 
Getting your news or article published in Have you heard? is easy….all you have to do is email it to me at merlina17@aol.com or at merlina@merlina.com BUT you must specify that you want it shared in the next Have you heard?. 
I receive hundreds of emails daily, many are wonderful and interesting but unless I am asked to publish it or share it, I simply cannot.  I am limited by laws and rulings.  Please send me your news, interesting articles or whatever you wish to share any time during the week for publication in the next issue the following Monday. 
Thank you for your support, thank you for all the friends you are asking to subscribe to this list which is growing weekly.  I look forward to what you will share.
CONGRATULATIONS IN ORDER 
Congratulations are in order for Jonathan Pendragon and his lovely new wife, West McDonough Pendragon.  They were married this past weekend at the Larson residence in California.   Many years of magical wedded bliss to the happy couple.
S.A.M. NEWS
New York- September 23., 2012 –
Most Illustrious, J. Christopher Bontjes, National President of the Society of American Magicians, proclaimed the week of October 25 to October 31 2012 as National Magic Week throughout the United States and Canada. 
For more than forty years the Society has recognized the anniversary of the death of Harry Houdini with a special "week" of events to highlight the charitable work of the Society throughout the year.  During the year the members of the Society donate performances for senior citizens in nursing homes, in VA Hospitals, for schools and libraries, and for children who cannot afford the luxury of live entertainment. The free shows are part of service programs sponsored by the S.A.M. and follow the example set by Harry Houdini, a past National President of the Society.   Magic Week is when the magicians celebrate this service.   Public magic events and exhibits will be taking place all over the country. 
Each year governors, mayors and other governing bodies throughout North America are requested to issue proclamations declaring the last week in October as National Magic Week, encouraging magicians to participate in the activities. For more details and a history of this event 
http://magicsam.com/national-magic-week-press-page/
MAGICIANS LIFE 
CHRIS JONES – HOW TELLER GOT HIS MAGIC BACK
The Honor System
Stealing magic has become a commonplace crime.
Teller, a man of infinite delicacy and deceit,
decided to do something about it.
By Chris Jones 
Photo by Peter Yang
On or about March 15 of this year, Teller — the smaller, quieter half of the magicians Penn & Teller — says he received an e-mail from a friend in New York. In that e-mail, the friend included a link to a video on YouTube called the Rose & Her Shadow. Teller, sitting at his computer in his Las Vegas home, within eyeshot of a large black escape cross once owned by Houdini, clicked on the link. The video lasted one minute and fifty-one seconds. "I had what I can only describe as a visceral reaction to it," Teller says today. 
READ MORE
http://tinyurl.com/cgngngr
THE REST OF THE STORY
http://tinyurl.com/9fmu3ac
ANTHONY RAIS 
Marionette magic:
Whitney-area puppeteer teams with contortionist
by F. Andrew Taylor | VIEW STAFF WRITER
Anthony Rais made his first marionette as a child by taking apart a doll and jointing it with eye screws and string. He practiced with it in secret until he was confident in his abilities, and then he walked it down to the supper table and had it wave at his family. 
READ MORE
http://tinyurl.com/cm8c429
TRICKS OF THE TRADE 
Tricks of the Trade 
A&E investigates the magic behind the Twin Cities' chapter of the International Brotherhood of Magicians in light of the big-budget "Masters of Illusion" show coming to town. 
By Joe Kleinschmidt 
Working magician Tyler Erickson, a magic teacher and member of
the International Brotherhood of Magicians, poses in the theater at
Twin Cities Magic and Costume Co. When the company moves,
the theater won't go with it to the new location in St. Paul. | Photo by Blake Leigh 
Most people have polarized views of magic. Their image of the art occupies extremes, with either a David Blaine-type of illusionist on one end or with the cheesy efforts of a magician at some kid's birthday party at the other. 
READ MORE
http://tinyurl.com/8vpeeds
CHIEF GREG FINCH 
Man of magic: Campbell chief of police
moonlights as a magician
By Molly Vorwerck | photos by Dai Sugano 
A portrait of Campbell Police Chief Greg Finch
with one of his magic tricks inside his office.
Finch leads a double life, moonlighting as a community magician.
Finch often incorporates his magic tricks with lessons in public
safety and an anti-drug use message that he gives at local
elementary and middle schools, as well as performs at community
events and fundraisers. (Dai Sugano/Staff) 
CAMPBELL — Running a police department takes a bit of magic, so it probably doesn't hurt that Campbell Police Chief Greg Finch is a real magician. 
Despite the rigors of his job, including overseeing 41 full-time officers and an additional 28 staff members, Finch has found the time to moonlight as "Chief Trick," and his magic has become quite popular in the community. He performs at school assemblies and community events, as well as special shows for students at his daughters' school. 
READ MORE
http://tinyurl.com/c8xge8b
HAMISH ANNAN 
Magician will blow your mind
Not your average magic show
BY JENNA LYNCH 
PHOTO BY BEN CURRAN
HAMISH ANNAN: "I try to blur the lines between
'is that a trick or was that real?'" 
The idea of controlling someone's thoughts instills threatening ideas of governments dominating and tracking our every move like robots. 
But 18-year-old Hamish Annan is using mind tricks to bring a magic show like no other. 
READ MORE
http://tinyurl.com/d3s2heo
MAGIC MAGAZINE 
From The Editor 
Over the years, I've probably interviewed close to a hundred magicians for this magazine or one of its preceding newsletters. In all that time, I never sat down for a Q&A with David Copperfield. Sure, we've done a number of stories on the man, but never a one-on-one interview.
That changed on the morning of July 23, when I had the pleasure of interviewing David live in front of the attendees of the Society of American Magicians national convention in Las Vegas, Nevada. And I have to admit, I was a little nervous. It's an interview with David Copperfield, the leader in our field for an entire generation. You don't get this opportunity every day, so you want to make it meaningful. Also, the interview would take place in a ballroom full of magicians, with seven video cameras capturing it for posterity. And a few weeks before, someone else had interviewed him on television. What was her name? Oh, yeah — Oprah. No pressure! 
All my nervousness disappeared the minute David walked onstage. He was so relaxed, charming, funny, and candid, talking openly about his strengths and weaknesses, why he works so hard, what it takes to be successful in magic, and so much more. I enjoyed every minute of it. 
And I hope you enjoy it, too. It's all in the October 2012 issue of MAGIC Magazine, available both in print and on the iPad. Also, we've posted a number of video excerpts from the interview both on the tablet and online at MAGIC Plus. 
If you haven't already received your copy, here's a look at what else is "between the covers." 
Stan Allen 
More stories in MAGIC this month: 
COVER: David Copperfield, In Conversation
By Stan Allen
He is forthcoming, candid, funny, thought-provoking, self-effacing, and entertaining. He is David Copperfield, and he was interviewed live in front of hundreds of magicians this past July at the Society of American Magicians national convention in Las Vegas. 
Dunninger Rediscovered
By Joseph Atmore
Joseph Dunninger returned to the airwaves in the summer of 1955, after a six-year absence from television, to star in The Dunninger Show. The format was very similar to Dunninger's highly rated 1940s radio shows, which included audience readings, Brain Busters with celebrities and, on occasion, thought projections. Because it was a replacement series with a small number of episodes, little value was placed on preserving the original 16mm films or even the scripts. Only a few episodes of this series and the follow-up 1956 series remain in existence. However, by some incredible luck, and the generosity of Uri Geller, I can now bring you The Dunninger Show, August 6, 1955, with some possible explanations for how the star accomplished his mental miracles. 
Marvin Berglas: Magician and Entrepreneur
By Alan Howard
With the family name of Berglas, one could assume that at least one member of the next generation might become a magician. It seems almost a certainty when one learns that the first and middle names of Marvin Roy Berglas also came from a famed conjuror. And yet, Marvin's story is not one of following in his father's footsteps. It's about carving his own niche as a self-made entrepreneur — the creator of Marvin's Magic, which celebrates its 25th anniversary at the end of this month. 
Knight Magic
By Jaq Greenspan
Visiting Kyle and Mistie Knight at the office requires a federal documentation check and fleet approval, but it's worth it. Right now, the summer of 2012, that office is on board the Royal Caribbean International cruise liner Jewel of the Seas, which has been making its way around the Baltic Sea all summer. And Knight Magic, Kyle and Mistie's headlining magic show, has been one of the most talked-about pieces of shipboard entertainment. They just signed an almost unheard of year-long contract with Disney, which will see them doing more shows and yet allow them more time back in Las Vegas to settle into their new home. 
Fantastique!
By Rory Johnston
A secret gathering of the world's most famous magicians took place at the end of the 19th century. At least, that's the premise of the new theatrical magic show — featuring a group of eccentrics disemboweling, beheading, and chopping up people — now playing the 400-seat Friedrichsbau Varieté Theater in Stuttgart, Germany. 
Magic Competition in Chicago
By Neil Tobin
With its polished wood floors, stained glass windows, and plantation-white walls framed by classical moldings, the Chicago Room of the Chicago History Museum seems transported from an elegant 19th century mansion. On a sunny afternoon in August, the room lent its air of dignity and importance to an unusual event in such a space: a contest among magicians.
Plus…
Details on Hank Lee's sentencing, Jorge Blass' new "art of magic" show in Madrid, a New York eatery featuring a Three-Card Monte dessert, Fabrini's art exhibit in Germany, "Conventions at a Glance," and more. 
More tricks and advice this month: 
Talk About Tricks: The Atfor Dilemma
By Joshua Jay
This month's "Talk About Tricks" features an array of card and non-card items, beginning with an exploration of how one professional street performer handles the classic Bill in Lemon. Bobby Hasbun and Stuart Lightbody provide fine card sequences, and Aljaz Son returns for a highly visual penetration effect using two borrowed coins and a glass. Jason Dean's Double Open Prediction is one of the finest card effects to appear in these pages, and then we end with Glenn Claxton's "angley" but lovely Peel Change. 
The Almighty Dollar: Bang For Your Book
By Gregory Wilson
In the iconic paperback Think and Grow Rich, you show page 100. You then magically transform a $1 bill into a $100 bill while it's protruding from the book as a makeshift bookmark. Offering to go back where it started, you remove the $100 bill and fold it several times, but make a "mistake" by "accidentally" transforming it into page 100 — in the exact same size as the bill. The spectator turns to page 100 and finds the previously missing $1 bill and a torn out dollar-sized section of page 100! 
Directions: #9. Elements of Staging
By Joanie Spina
Keep your staging direct, simple, and easy to follow. The actions should be motivated and connected. There is room for abstract material as long as it engages the audience's attention and holds their interest. Set up your scene, establish the story, the relationship, and the characters, and let it feed into and introduce the magic. 
Loving Mentalism: Super Sight
By Ian Rowland
The theme this month is 'heightened sensory acuity' or, in simpler terms, being able to develop super senses. Could you read the bottom line of an optician's eye chart from thirty feet away? Or the small ads in a newspaper from across the room? You could if you were able to grant yourself 'super-powered vision' at will. This is exactly what you claim you can do, and you prove it under test conditions! 
Viewpoint: Thoughts on An Evening with Guimarães & DelGaudio
By Chris Philpott
The show, by FISM winner and Magic Castle Parlor Magician of the year Helder Guimarães and Magic Castle Close-Up Magician of the Year Derek DelGaudio, is stunning. It's one of those moments you can feel the slow, steady tectonic drift of the art of magic lurch forward and decimate a village, leaving homeless magicians wandering the streets in a daze, holding out their Egg Bags for hand-outs. It's so good that — if I may be honest — it's kind of irritating. It's envy good. 
Viewpoint: Reality
By Allison Williams
Back at the hotel, showering out the hairspray and washing off the glitter, I wonder just how dumb this mistake will turn out to be, how many Americans this summer will see me and see a loser. But as I hang up costumes and plan the route to the next gig, and the next gig, and the one after that, it occurs to me that even standing up to boos and jeers and the caustic acid of three judges in the twilight of celebrity — their downward trajectory still a place higher than I will likely ever reach — is better than sitting around and waiting for opportunity to knock. Waiting for a life to begin. Waiting for a dream — any dream — to arrive. 
For What It's Worth: They Are Not Us
By Mark Kornhauser
They are not us. We are not them. They have seen 3.2 live magic shows in their lifetime. We see hundreds. We enjoy watching the crafty nature of a thumb going into a nylon loop. They enjoy seeing a fluttering dove, a symbol of peace and love. They enjoy having the rug pulled out from under them. We no longer stand on the rug. The inexcusable crime of the magician is forgetting how a non-magician experiences magic.
Paynefully Obvious: The Blind Spot
By Payne
As children, we looked up at the blue summer sky and watched the clouds drift by, and we saw in them a menagerie of creatures — a cat followed by a lobster, being chased by a horribly disfigured clown. (Okay, I was a weird kid.) As adults, we look up at the blue summer sky and see the clouds float by, and we think: I could really use another margarita. Somewhere along the path of life, people start to settle for seeing things for what they are, not for what they could be. 
More products reviewed this month: 
Sixteen products are reviewed this month by Michael Claxton, Farrell Dillon, Peter Duffie, Gabe Fajuri, Jared Brandon Kopf, Francis Menotti: 
iLoGo by Craig Squires
The Show Doctor by Jeff McBride and Larry Hass
Al Koran's Secrets by Graham Jolley
Ethereal by Iñaki Zabaletta
Quarterly Returns by David Eldridge
Dual Edge by Rus Andrews
The Amazing Harry Kellar, Great American Magician by Gail Jarrow
Inside Comedy with Paul Kozak
50 Tricks You Can Do, You Will Do, Easy to Do by W.F. Rufus Steele
Leaves from Conjurers' Scrapbooks by H.J. Burlingame
Sanchez Fly by David Gabbay
Subterfuge Magic System by Kenneth Sanders
Wings by Matthew Mello
Chardshark by Daniel Chard
David Penn's Bottle Production
A Material with Allan Ackerman
MAGIC AND EVENTS ELSEWHERE 
GOLDEN MAGIC ANNIVERSARY 
Roberto Luas will be celebrating his Golden Anniversary in magic this coming Friday, September 28, 2012 in Buenos Aires, Argentina.  At this event he will speak of his experiences, recount anecdotes and will perform his magic for those in attendance. 
WWW.ROBERTO-LUAS.BLOGSPOT.COM
NEIL TOBIN on Travel Channel 
Ghost Adventures recently filmed at Excalibur, the reputedly haunted venue of my one-man show, Supernatural Chicago, where it's currently in its ninth year of weekly performances. Here's the clip currently advertising the episode on the Travel Channel website —
http://www.travelchannel.com/video/history-of-the-excalibur
 

2012

 

September 27-29

JOKERS GONE WILD CONVENTION

http://tinyurl.com/cfvcxkc

Fairfield, Ohio

September 28-30

Congreso Magico de Cordoba 2012
circulomagicodecordoba@hotmail.com

Cordoba, Argentina

 

OCTOBER

 

October 4-6

GENII 75 ANNIVERSARY BIRTHDAY BASH

www.geniiconvention.com
301-652-5800

Orlando, Florida

 

October 5-6

3rd – Magic Valley Magic and Flea Market

 

Clanton, Alabama

October 19-22

31st New Zealand International Magicians Convention

Click on "Meetings" then scroll down to "Upcoming events"

Christchurch  New Zealand

 

October 19-21

Simposio Magico
circulodemagosmexicanos.com

Mexico D.F.

October 26-27

FAB MAGIC CONVENTION

Colon Michigan

October 27, 28, 31
November 1-5

Medellin Llena Eres de Magia
www.festivaldemagiamedellin.com

Medellin, Colombia

November 2-4

DAYTONA FESTIVAL OF MAGIC

Daytona, Florida

 

Nov. 10, 2012

 Assembly Theatre
Dennis Pimenta

11 Wildwood Circle

Millville, Ma. 01529

508-883-3575

www.magician.org/member/dennisthemagician

http://www.youtube.com/watch?v=4MlEU_WCHoA

Harrisville, RI

 

JANUARY

 

January 6-13

CREATIVITY AT SEA

Caribe

January 17-19

MAGIC AT THE BEACH
www.MagicAtTheBeach.org

Myrtle Beach, SC

 

 
 

 

 
 

 

 
 
GOOD AND WELFARE 
Joe Lefler 
Please keep Joe and Sue in your thoughts and prayers during this very difficult time in their lives. Joe's spirits are up and he is joking and kidding with Sue and his brothers and sisters.  Sue told me today that they have a house full of relative who are there with them.  Joe sounded strong when I spoke with him but he is cognizant that time is growing shorter each day. 
He is comforted in the thought that so many have emailed and posted him messages of support and yes, he has had those read to him.  Sue thanked me for the email of the other day and told me it meant very much to them both. 
Joe, Sue, we love you guys and you are always in our thoughts and in our prayers. 
ANNIVERSARY FOR THE WEEK 
Happy Anniversary 
Fantasio & Monica
BIRTHDAYS FOR THE WEEK
Eliseo Esquivel Aguilar
 Francesco Allegretti
 Vincent Anthony
 Bob Bishop
 Ian Bradshaw
 Paul Brook
 Melchionada Davide
 Aryel Hipnotista
 Jay Scott Berry
 Tony Chapek
 Anthony Scott Clate
 Joyce Chleboun
 Colonel Jere Cook
 Dana Daniels
 Chad Davis
 Abb Dickson
 Mind Dwella
 Dina Er
 Don Faith
 Quentin Fontaine
 William Georgi
 Joe Givan
 John Given
 Jonyfu El Mago
 Juanma Gonzalez
 Mark Presley Hawkins
 Henry K
 Steve Hyde
 Tom Ladshaw
 Albert Lasher
 Lestat Lord
 The Magic Magila
 Josmagic Mago
 Mago Marko
 Lucy Martin
 Slavko Milakovic
 El Gran Mini
 Ralf Mittag
 Autumn Morning Star
 Randy Naylor
 Mago Oswym
 Kevin Owens
 Jorgos Pampoukidis
 Wayne Pernell
 Peter Pitchford
 Lance Rich
 Monica Roucau
 Josh Routh
 Robert Segal
 Davide Tusa "Mago PlipP
 Jeremy Wagner
 Fielding West
 Tim Zager
 Roberto Zenteno Solis (Spider)
Happy birthday to you,
Happy birthday to you,
Happy birthday dear friends
Happy birthday to you.
Escucho?…
por Maria Ibâñez/Septiembre 24, 2012
Saludos,  ha sido un fin de semanas nublado y sombrío aquí en Miami, hoy no ha mejorado nada. Esto es lo que pasa cuando vamos de verano caliente para el otoño caliente, ya que la temperatura en el sur de la Florida es caliente todo el año.
Mi tía fue hospitalizada el viernes en el medio de la noche. Ella sufre de fibrosis quística pulmonar, esta en oxígeno al 100% de las veces y ahora su recuento de glóbulos blancos es muy alta, sus plaquetas son muy bajos y el hospital quiere hacer una biopsia de médula ósea. Esta es la tía que se celebró el 90 cumpleaños aquí en nuestra casa en enero, así como se puede ver, su edad está en contra de ella. Estoy preocupada por ella, estoy triste con que ella esta enferma porque ella es mi tía y ella viven sólo pasa a ser también mi madrina y estamos muy, muy cerca. Sólo puedo rezar por lo mejor.
Hasta la próxima ves, mantengan un sueño en elaboracion ya que crean sus mañanas con lo que sueñan hoy.
Maria Ibáñez

Disfrutas de esta revista? Tiene noticias para compartir? Desea suscribir a alguien?
Sólo tiene que enviar un correo electrónico a merlina@merlina.com
Por supuesto, el mismo correo electrónico puede ser utilizado para enviar una nota
si usted quiere hacer desaparecer estos boletines.
EN ESTA EDICION
Articulos en Escucho?
Felicitaciones a Los Pendragon
S.A.M. NOTICIAS
Semana de Magia Proclamada
VIDA DE MAGOS
Chris Jones – How Teller Got His Magic Back
Anthony Rais
Tricks of the Trade
Chief Greg Finch
Hamish Annan
REVISTA MAGIC
CONVENCIONES EN OTRAS PARTES
SALUD Y BIENESTAR
Joe Lefler
ANIVERSARIOS DE LA SEMANA
Fantasio & Monica
CUMPLEAÑOS DE LA SEMANA
PENSAMIENTO DE LA SEMANA
 " La fantasía es un ingrediente necesario en la vida,
es una manera de ver la vida
por el lado equivocado de un telescopio".
 ~ Dr Seuss
EN ESTA EDICION
ARTICULOS EN ESCUCHO
Conseguir publicar algo en ¿Escucho? es fácil …. todo lo que tienes que hacer es enviarlo por correo electrónico a mí en merlina17@aol.com o en merlina@merlina.com pero usted debe especificar que desea que compartía en la próxima Escucho?.
Recibo cientos de correos electrónicos diarios, muchos son maravillosos e interesantes, pero a menos que me pidió que lo publique o comparta, simplemente no puedo. Estoy limitado por las leyes. Por favor, envíenme sus noticias, artículos interesantes o lo que usted desea compartir durante la semana para su publicación en la próxima edición del lunes siguiente.
Gracias por su apoyo, gracias por todos los amigos que están pidiendo para suscribirse a esta lista que está creciendo cada semana. Espero que lo que vas a compartir.
FELICITACIONES A LOS PENDRAGON
Felicitaciones están en orden para Jonathan Pendragon y su nueva esposa encantadora, West McDonough Pendragon. Se casaron el pasado fin de semana en la residencia Larson en California. Muchos años de mágica felicidad a la feliz pareja.
S.A.M. NOTICIAS
Nueva York al 23 de septiembre de 2012. –
Nuestro muy Ilustre, J. Christopher Bontjes, Presidente Nacional de la Sociedad Americana de Magos, proclamó la semana del 25 octubre hasta 31 octubre, 2012 como la Semana Nacional de Magia en todo Estados Unidos y Canadá.
Durante más de cuarenta años, la Sociedad ha reconocido el aniversario de la muerte de Harry Houdini con un especial de "semana" de eventos para destacar la labor caritativa de la Sociedad durante el año. Durante el año, los miembros de la Sociedad donar actuaciones para las personas mayores en hogares de ancianos, hospitales VA, para escuelas y bibliotecas, y para los niños que no pueden permitirse el lujo de entretenimiento en vivo. Los espectáculos gratuitos son parte de los programas de servicio patrocinado por el SAM y seguir el ejemplo de Harry Houdini, un ex Presidente Nacional de la Sociedad. Semana de la Magia es cuando los magos celebrar este servicio. Los eventos públicos de magia y exposiciones se llevarán a cabo en todo el país.
Cada año los gobernadores, alcaldes y otros órganos de gobierno a través de Norteamérica deberán emitir proclamas declarando la última semana de octubre como la Semana Nacional de Magia, animando a los magos para participar en las actividades. Para obtener más detalles y una historia de este evento
http://magicsam.com/national-magic-week-press-page/
VIDA DE MAGOS
CHRIS JONES – CÓMO TELLER LOGRO RECUPERAR SU MAGIA
El Sistema de Honor
Robo de magia se ha convertido en un delito común.
Teller, un hombre de infinita delicadeza y el engaño,
decidió hacer algo al respecto.
Por Chris Jones
Foto por Peter Yang
En o alrededor del 15 de marzo de este año, Teller – el más pequeño, la mitad más tranquilo de los magos Penn & Teller – dice que recibió un correo electrónico de un amigo en Nueva York. En ese e-mail, el amigo incluía un enlace a un video en YouTube llamado la Rosa y su sombra. Teller, sentado frente a su computadora en su casa de Las Vegas, en altura de ojo de una cruz de escape negro grande que perteneció a Houdini, hace clic en el enlace. El video dura un minuto y segundo cincuenta y uno. "Tenía lo que sólo puedo describir como una reacción visceral a ella", dice Teller hoy.
LEER MÁS
http://tinyurl.com/cgngngr
EL RESTO DE LA HISTORIA
ANTHONY RAIS
Marionetas de magia:
Whitney área de los equipos de titiritero con contorsionista
por F. Andrew Taylor | OPINIÓN PERSONAL WRITER
Anthony Rais hizo su marioneta por primera vez como un niño por desmontar una muñeca y de unión con tornillos de ojo y cuerda. Practicaba con ella en secreto hasta que estuvo seguro de sus habilidades y luego lo bajó a la mesa de la cena y tenía que saludar a su familia.
LEER MÁS
http://tinyurl.com/cm8c429
TRUCOS DEL OFICIO
Secretos del oficio
A & E investiga la magia detrás capítulo de las ciudades gemelas de la Hermandad Internacional de Magos a la luz de los grandes presupuestos "Masters of Illusion" show viene a la ciudad.
Por Joe Kleinschmidt
Trabajo mago Tyler Erickson, profesor de magia y miembro del
la Hermandad Internacional de Magos, posa en el teatro
Doble Magia Ciudades y Co. Disfraz Cuando la empresa se mueve,
el teatro no va a ir con él a la nueva ubicación en St. Paul. | Foto de Blake Leigh
La mayoría de la gente tiene opiniones polarizadas de la magia. Su imagen del arte ocupa los extremos, ya sea con un David Blaine tipo de ilusionista en un extremo o en los esfuerzos cursi de un mago en la fiesta de cumpleaños de un chico en el otro.
LEER MÁS
http://tinyurl.com/8vpeeds
JEFE DE GREG FINCH
El hombre de la magia: Campbell jefe de la policía
luz de luna como un mago
Por Molly Vorwerck | Fotos de Dai Sugano
Un retrato del jefe de la policía Greg Campbell Finch
con uno de sus trucos de magia dentro de su oficina.
Finch lleva una doble vida, el pluriempleo como un mago de la comunidad.
Finch incorpora a menudo sus trucos de magia con lecciones en público
la seguridad y el uso de un mensaje de lucha contra las drogas que él da a nivel local
escuelas primarias y secundarias, así como lleva a cabo en la comunidad
eventos y recaudaciones de fondos. (Dai Sugano / Staff)
CAMPBELL – Ejecución de un departamento de policía toma un poco de magia, por lo que probablemente no hace daño que el jefe de policía Greg Campbell Finch es un verdadero mago.
A pesar de los rigores de su trabajo, incluyendo la supervisión de 41 funcionarios a tiempo completo y otros 28 miembros del personal, Finch ha encontrado el tiempo para trabajar de noche como "Trick Jefe", y su magia se ha convertido en muy popular en la comunidad. Se realiza en las asambleas escolares y eventos comunitarios, así como espectáculos especiales para los estudiantes en la escuela de sus hijas.
LEER MÁS
http://tinyurl.com/c8xge8b
HAMISH ANNAN
Mago harán volar tu mente
No es su espectáculo de magia promedio
Por Jenna LYNCH
FOTO DE BEN CURRAN
HAMISH Annan: "Trato de desdibujar las líneas entre
"Es que un truco o fue real? '"
La idea de controlar los pensamientos de alguien inculca ideas de peligro de los gobiernos dominantes y el seguimiento de todos nuestros movimientos como robots.
Pero 18 años de edad, Hamish Annan está usando trucos mentales para traer un espectáculo de magia sin igual.
LEER MÁS
http://tinyurl.com/d3s2heo
REVISTA MAGIC
Del Editor
A través de los años, he entrevistado probablemente cerca de un centenar de magos de esta revista o una de sus boletines anteriores. En todo ese tiempo, nunca me senté en un Q & A con David Copperfield. Claro, hemos hecho una serie de historias sobre el hombre, pero nunca una entrevista uno-a-uno.
Eso cambió en la mañana del 23 de julio, cuando tuve el placer de entrevistar a David vive en frente de los asistentes de la Sociedad Americana de Magos Convención Nacional en Las Vegas, Nevada. Y tengo que admitir que estaba un poco nervioso. Es una entrevista con David Copperfield, el líder en nuestro campo para toda una generación. No te dan esta oportunidad todos los días, por lo que desea que sea significativa. Además, la entrevista tendría lugar en un salón de baile lleno de magos, con siete cámaras de captura de vídeo para la posteridad. Y unas semanas antes, alguien más lo había entrevistado en la televisión. ¿Cuál era su nombre? Oh, sí – Oprah. No hay presión!
Toda mi nerviosismo desapareció el minuto David entró en escena. Él estaba tan relajado, encantador, divertido y sincero, hablar abiertamente acerca de sus fortalezas y debilidades, por qué trabaja tan duro, lo que se necesita para tener éxito en la magia, y mucho más. He disfrutado cada minuto de ella.
Y espero que lo disfruten también. Todo está en el 10 2012 de la revista MAGIC, disponible tanto en versión impresa y en el iPad. Además, hemos publicado una serie de extractos de vídeo de la entrevista tanto en la tableta y en línea en MAGIC Plus.
Si usted no ha recibido su copia, aquí está una mirada en qué otra cosa es "entre las sábanas."
Stan Allen
Más historias en la magia de este mes:
CUBIERTA: David Copperfield, en conversación
Por Stan Allen
Él llega, sincero, divertido, estimulante, modesto, y entretenido. Él es David Copperfield, y fue entrevistado en vivo en frente de cientos de magos, el pasado julio en la Sociedad Americana de Magos Convención Nacional en Las Vegas.
Dunninger Rediscovered
Por Joseph Atmore
Joseph Dunninger volvió a las ondas en el verano de 1955, después de una ausencia de seis años de la televisión, a la estrella en la demostración de Dunninger. El formato era muy similar a la de alta calificación Dunninger programas de radio 1940, que incluyeron lecturas de audiencia, Brain Busters con celebridades y, en ocasiones, pensó proyecciones. Debido a que era una serie de reemplazo con un pequeño número de episodios, poco valor se colocó en la preservación de las películas originales de 16 mm o incluso de los scripts. Sólo unos pocos episodios de esta serie y la serie de seguimiento de 1956 siguen vigentes. Sin embargo, al poco de suerte increíble, y la generosidad de Uri Geller, ahora puedo llevar el espectáculo Dunninger, 6 de agosto de 1955, con algunas posibles explicaciones de cómo la estrella a cabo sus milagros mentales.
Marvin Berglas: Mago y el empresario
Por Alan Howard
Con el nombre de la familia de Berglas, se podría asumir que al menos uno de los miembros de la próxima generación podría convertirse en un mago. Parece casi una certeza cuando se entera de que los primer y segundo nombre de Marvin Roy Berglas también vino de un mago famoso. Y, sin embargo, la historia de Marvin no es uno de seguir los pasos de su padre. Se trata de tallado su propio nicho como un empresario hecho a sí mismo – el creador de la magia de Marvin, que celebra su 25 aniversario a finales de este mes.
Magic Knight
Por Jaq Greenspan
Viajar a Kyle y Knight Mistie en la oficina requiere una verificación de la documentación y la aprobación federal de la flota, pero vale la pena. En este momento, el verano de 2012, esta Junta a bordo del Royal Caribbean International crucero Jewel of the Seas, que ha estado haciendo su camino alrededor del Mar Báltico durante todo el verano. Y Magic Knight, Kyle y cabeza de cartel Mistie del espectáculo de magia, ha sido una de las piezas que más se habla de entretenimiento a bordo. Se acaba de firmar un casi desconocido años de duración del contrato con Disney, que verlos haciendo más espectáculos y aún permitirles más tiempo de vuelta en Las Vegas para establecerse en su nuevo hogar.
Fantastique!
Por Rory Johnston
Una reunión secreta de los magos más famosos del mundo, se llevó a cabo a finales del siglo 19. Al menos, esa es la premisa del show de magia teatral nuevo – con un grupo de excéntricos destripar, la decapitación, y picar a la gente – jugando el 400-asiento Friedrichsbau Varieté Teatro en Stuttgart, Alemania.
Concurso de Magia en Chicago
Por Neil Tobin
Con sus pisos de madera pulida, vidrieras y paredes blancas plantaciones enmarcados por molduras clásicas, la Sala de Chicago del Museo de Historia de Chicago parece transportado desde una elegante mansión del siglo 19. En una tarde soleada en agosto, el cuarto prestado su aire de dignidad e importancia a un acontecimiento inusual en un espacio: un concurso entre los magos.
Además …
Los detalles sobre la sentencia Hank Lee, nuevo Jorge Blass '"arte de magia" show en Madrid, un restaurante de Nueva York con un postre Three-Card Monte, Fabrini exhibición de arte en Alemania, "Convenios de un vistazo", y mucho más.
Más trucos y consejos de este mes:
Talk About Tricks: El dilema Atfor
Por Joshua Jay
Este mes, "Talk About Tricks" cuenta con una gran variedad de artículos de la tarjeta y no en tarjetas, a partir de una exploración de cómo un profesional de la artista callejero maneja el proyecto de ley clásico en Limón. Bobby Hasbun y Luz Stuart proporcionan secuencias finas tarjetas, y del Hijo Aljaz regresa para un efecto de penetración muy visual utilizando dos monedas prestadas y un vaso. Doble Predicción Open Jason Dean es uno de los efectos más finos de tarjetas para aparecer en estas páginas, y luego terminamos con Glenn Claxton "Angley" Pero el cambio Pelar encantadora.
El Dólar Todopoderoso: Bang For Your Book
Por Gregory Wilson
En la edición de bolsillo icónico Piense y hágase rico, le mostrará la página 100. A continuación, mágicamente transformar un billete de $ 1 en un billete de $ 100 mientras que está sobresaliendo del libro como un marcador improvisado. Ofrenda a volver a donde empezó, se quita el billete de $ 100 y doblar varias veces, pero hacer un "error" por "accidentalmente" se transforma en la página 100 – en el mismo tamaño que el proyecto de ley. El espectador se convierte en la página 100 y encuentra el proyecto de ley que faltaba $ 1 y una arrancada dólar del tamaño de sección de la página 100!
Instrucciones: # 9. Elementos de estadificación
Por Joanie Spina
Mantenga su puesta en escena directa, simple y fácil de seguir. Las acciones deben estar motivados y conectados. Hay espacio para el material de extracto, siempre que se acopla la atención del público y tiene su interés. Configure su lugar, establecer la historia, la relación, y los personajes, y deje que se incorporarán e introducir la magia.
Amar Mentalismo: Vista Súper
Por Ian Rowland
El tema de este mes es "acentuado agudeza sensorial" o, en términos más simples, siendo capaz de desarrollar los sentidos super. ¿Podría leer la última línea de tabla optométrica una óptica de unos diez metros de distancia? O los pequeños anuncios en un periódico desde el otro lado de la habitación? Usted podría si usted fuera capaz de conceder a ti mismo "superpoderes visión" a voluntad. Esto es exactamente lo que usted dice que usted puede hacer, y lo prueban bajo condiciones de prueba!
Punto de vista: Reflexiones sobre Una Noche con Guimarães & DelGaudio
Por Chris Philpott
El espectáculo, por el ganador del FISM y el Castillo Mágico Mago Salón de los años Helder Guimarães y Magic Castle Close-Up Magician of the Year Derek DelGaudio, es impresionante. Es uno de esos momentos puedes sentir la deriva lenta y constante tectónica del arte de la magia bandazo hacia adelante y diezmar a un pueblo, dejando sin hogar magos errantes por las calles en las nubes, extendiendo sus bolsas de huevo para limosnas. Es tan bueno que – si se me permite ser honesto – es un poco irritante. Es bueno envidia.
Punto de vista: Reality
Por Allison Williams
De vuelta al hotel, ducharse la laca para el cabello y lavar el brillo, me pregunto cómo este error tonto va a llegar a ser, cómo muchos estadounidenses este verano me va a ver a ver a un perdedor. Pero a medida que colgar los trajes y planificar la ruta para el próximo concierto, y el próximo concierto, y el que después de eso, se me ocurre que, aun de pie a los abucheos y burlas y el ácido cáustico de tres jueces en el crepúsculo de la celebridad – su trayectoria a la baja sigue siendo un lugar más alto que yo probablemente nunca alcance – es mejor que sentarse a esperar para la oportunidad de tocar. Esperando una vida para comenzar. Esperando un sueño – cualquier sueño – llegar.
Por lo que vale: Ellos no son nosotros
Por Mark Kornhauser
No somos nosotros. Nosotros no lo son. Ellos han visto los espectáculos de magia en directo 3.2 en su vida. Vemos a cientos de personas. Nos gusta ver la naturaleza astuta de un pulgar entrar en un bucle de nylon. Disfrutan viendo una paloma revoloteando, un símbolo de paz y amor. Ellos disfrutan de tener quitado la alfombra de debajo de ellos. Nosotros no estamos ya en la alfombra. El crimen inexcusable del mago está olvidando cómo un no-mago magia experiencias.
Paynefully Obvio: El Punto Ciego
Por Payne
De niños, miró hacia el cielo azul del verano y observó la deriva por las nubes, y hemos visto en ellos una colección de criaturas – un gato seguido de una langosta, siendo perseguido por un payaso horriblemente desfigurado. (. Está bien, yo era un niño raro) Como adultos, podemos mirar hacia el cielo azul del verano y ver las nubes flotan, y pensamos: Me vendría bien otra margarita. En algún lugar a lo largo del camino de la vida, la gente empieza a conformarse con ver las cosas por lo que son, no por lo que podrían ser.
Más productos analizados este mes:
Dieciséis productos se revisan este mes por Michael Claxton, Dillon Farrell, Peter Duffie, Fajuri Gabe, Jared Brandon Kopf, Francis Menotti:
iLoGo por Squires Craig
El Doctor Show por Jeff McBride y Larry Hass
Al Corán Secretos de Graham Jolley
Ethereal por Iñaki Zabaletta
Rendimientos trimestrales de David Eldridge
Edge Dual Rus Andrews
The Amazing Harry Kellar, Mago Great American por Gail Jarrow
Dentro de Comedia con Paul Kozak
50 trucos que puedes hacer, que va a hacer, fácil de hacer por WF Rufus Steele
Las hojas de Scrapbooks prestidigitadores "por HJ Burlingame
Fly by David Sanchez Gabbay
Subterfuge Magic System por Kenneth Sanders
Alas de Matthew Mello
Chardshark por Daniel Chard
Producción David Penn Bottle
Un material con Allan Ackerman
WWW.MAGICMAGAZINE.COM
EVENTOS Y CONVENCIONES EN OTROS LUGARES
ANIVERSARIO DE MAGIA DE ORO
Roberto Luas estará celebrando su aniversario de oro en la magia el próximo Viernes, 28 de septiembre 2012 en Buenos Aires, Argentina. En este evento se hablará de sus experiencias, contar anécdotas y llevará a cabo su magia para los asistentes.
WWW.ROBERTO-LUAS.BLOGSPOT.COM
Neil Tobin en Travel Channel
Ghost Adventures recientemente filmado en el Excalibur, el lugar supuestamente embrujado de mi one-man show, Supernatural Chicago, donde es actualmente en su noveno año de actuaciones semanales. Aquí está el clip que está anunciando el episodio en el sitio web de Travel Channel –
http://www.travelchannel.com/video/history-of-the-excalibur
SALUD Y BIENESTAR
Joe Lefler
Por favor, mantenga Joe y Sue en sus pensamientos y oraciones durante este tiempo muy difícil en sus vidas El animo de Joe están en marcha y que está bromeando y bromeando con Sue y sus hermanos y hermanas. Sue me dijo hoy que tienen una casa llena de familiares que estan con ellos. Joe sonó fuerte cuando hablé con él, pero él esta consciente de que el tiempo se hace más corto cada día.
Él se consoló al pensar que todos los que han escrito y publicado lo mensajes de apoyo, él ha tenido quien se los leyera. Sue me dio las gracias por el mensaje del otro día y me dijo que significaba mucho para los dos.
Joe, Sue, los queremos a ustedes y ustedes están siempre en nuestros pensamientos y en nuestras oraciones.
ANIVERSARIO DE LA SEMANA
Feliz Aniversario
Fantasio y Monica
CUMPLEAÑOS DE LA SEMANA
Feliz cumpleaños a ti,
Feliz cumpleaños a ti,
Felizcumpleaños, amigos queridos
Feliz cumpleaños a ti.