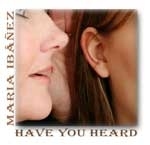 Have You Heard?…
by Maria Ibâñez / October 22, 2012
Greetings, it is a beautiful fall day here in Miami.  The weather is dry and cool and the sun is at just the right angle to make it difficult to stay indoors without wishing that one could go for a long walk in beautiful woods somewhere where leaves are turning and we could witness the true beauty of the season.
Storytelling and magic has kept me busy the past week and will keep me busier in the days ahead.  I do so enjoy telling the magical tales and having fun with the presentations.  Not only am I working at the actual shows, but I am now getting ready for the upcoming Christmas season which always brings lots of work and lots of opportunities to perform at breakfast with Santa in addition to regular birthday and storytelling events throughout the area.
Until next time my friends, keep a dream in the making for you create your tomorrows by what you dream today.
Maria Ibáñez

Enjoying the newsletter? Have news to share? Wish to subscribe someone?
Just send an email to merlina@merlina.com
Of course, the same email may be used to send a note
if you want to make these newsletters disappear.



IN THIS ISSUE
S.A.M. Assembly 274
S.A.M. NEWS
No Losers in Washington
  MAGICIANS LIFE
Kevin James
David Caserta
John Calvert
Justin Green & Chip Christian
Frank Alletto
MAGIC MAGAZINE
November Issue
CONVENTIONS AND EVENTS ELSEWHERE
BIRTHDAYS FOR THE WEEK
Michel Allegri (22)
Gaetan Bloom (24)
Leah Cresey (26)
Agustin Fernandez-Aramburu (24)
Dan Enygma (25)
Rick Fisher (22)
Rick Green (22)
Miguel Gonzalez (22)
Ray Haddad (28)
David Kaye (27)
Juan Carlos Marroche (28)
Ellen Miller (22)
Oscar Muñoz 26)
Al the Only (24)
John Reid (22)
Paul Romhani (25)
Heidi Shaw (24)
Randy Snedden (23)
Abbi Spina (27)
Rachel Wild (27)
"We've GOT to make noises in greater amounts!
So, open your mouth, lad! For every voice counts!"
~Dr Seuss
IN THIS ISSUE  
IN THE NEWS
S.A.M. ASSEMBLY 274
SAM SCHWARTZ ASSEMBLY
Members enjoy laughs, sense of wonder at fast-growing Boca Raton magic club
By Anne Geggis, Sun Sentinel
Lou Stern, left, watches as magician Devin Knight performs a magic trick using salt during the Boca Raton chapter of the magic club monthly meeting at Jewish Community Center PHYLLIS & HARVEY SANDLER BUILDING in Boca Raton. Carline Jean, Sun Sentinel (Carline Jean / October 19, 2012)
Even in an age when keystrokes on a computer can be virtual strides across the globe, old-fashioned sleight-of-hand is making a Boca Raton magic club the fastest-growing of its kind in the world.
Sure, you can look up how to do tricks on the Internet these days, but the 15-year-old local Society of American Magicians offers its members perks that go beyond the skills that make them appear able to bend the laws of logic and nature.
READ MORE
http://tinyurl.com/9kpy42o
S.A.M. NEWS
NO LOSERS IN WASHINGTON
Washington, D.C. has its share of political winners and losers, but there are NO losers at the Society of American Magicians Convention!    Dr,.  Paul Critelli announces that   you will be able to see and experience and learn Magic from all over the world at the S.A.M. 2013 Convention-    July 3, 4, 5, 6 , 2013 • Washington, DC
Some of you may be on that select committee known as The S.A.M. Contest of Magic Performers!        There are two contests: The Dr. Paul Critelli Close-Up Magic Contest and The Father Cyprian Murray Stage Magic Contest.  You may apply for either or both.  If you would like to be considered for this event, your first step is to obtain an application packet.
To do this, email Paul :  MagicPaul@aol.com with S.A.M. – Contest  in the Subject line.  Please make sure to include your email and your full name, regular postal address, and your phone number.  If you do not have access to email, send your request to:
Paul Critelli
858 Iroquois SE
Grand Rapids, MI 49506
All application packets will be made available electronically or sent out on or after January 7, 2013.      Please note the following deadlines:
*All requests for an application packet must be in our possession by
or sent on or before May 20, 2013.
*All applications and DVDs must be on line as instructed in the
Application Packet by June 3, 2013.
For full details see
http://magicsam.com/annual-convention/contest
I am not a politician, but I have approved this message!  Thank you and Good Luck!
Paul Critelli  Chairperson – Contest of Magic– Society of American Magicians
MAGICIANS LIFE 
KEVIN JAMES
Secret Arts Journal
An Interview with Kevin James
by Jeff McBride
Jeff: Is it true you are related to a rather famous American showman?
Kevin: Before I was ever interested in magic, my grandmother on my father's side would tell us that we were related to P.T. Barnum. I kind of forgot about it for years, I didn't really know who that was. Just before she passed, I asked her, how are we related to him? She explained it to me. It seems that our family is related to the Clark's who are related to the Hurds. Samuel Hurd married P.T. Barnum's second daughter Helen. Samuel was also Barnum's right hand man at his Museum in New York City. So it is not by blood but I am on the tree. There are some other funny coincidences like my huge affinity for the strange and unusual. Barnum had a lifetime relationship with Tom Thumb and I have Antonio Hoyos. Barnum also loved magic.
READ MORE
http://tinyurl.com/bpx8zk3
DAVID CASERTA
Magician/Illusionist David Caserta
Haunts Easton's State Theatre, 10/27
by BWW News Desk
Magician David Caserta, who remained suspended from the State Theatre marquee for 3 hours on first day of season sales on August 1, brings his magic spectacular for the entire family, Haunted Illusions, back to the State Theatre stage for two shows on Saturday, October 27. Show times are 3 PM & 7 PM.
Haunted Illusions is an evening of mind-blowing magic and comedy that gets the whole audience into the act. Master illusionist David Caserta has people levitating, disappearing, and reappearing in illusions that have been created just for this show. Families will thrill, laugh and possibly vanish from sight at a magic spectacular like no other.
READ MORE
http://tinyurl.com/ce6rrwv
JOHN CALVERT
He's a magic man
by Angela Hill  | Oakland Tribune
Magician John Calvert, 101, performed at Bjornson Hall in Oakland, Calif. Calvert, still travels, lectures and performs around the country with his wife and assistant Tammy Calvert. He was a former actor, pilot and sailor and has performed on stages worldwide for eight decades
– Photos by Jane Tyska
Ladies and gentlemen, may I present a master of wonder and illusion. One of the legends-in-legerdemain of our day … and the day before that, and the day before that. A man who has clearly pulled the wool over Father Time's eyes and even now — at age 101 — is still alive and tricking.
Please welcome the amazing, the astounding: John Calvert!
READ MORE
http://tinyurl.com/cmbmrk3
JUSTIN GREEN and CHIP CHRISTIAN
Flint conjurors: Who says you can't teach a young magician old tricks?
by Scott Atkinson | The Flint Journal
Justin Green, 20, a professional magician, performs a card trick
on Friday, October 12, 2012 in Lapeer, Mich.
Photo by Griffin Moores | MLive.com
GENESEE COUNTY, MI–The first time Justin Green went to the bar he was 16.
How did he pull it off?
Magic.
"I perform magic as a job," the 20-year-old Lapeer man said.
Green specializes in what's known as close-up magic, with tricks and illusions designed for small, intimate audiences.
……READ MORE…..
Chip Christian, President of Conjurors Club IBM Ring 36,
demonstrates a card trick at his home in Genesee Township.
Photo by Ryan Garza | MLive.com
It may seem an odd profession in a technological age when it takes more and more to surprise or impress people and the newest gadgets are always changing–especially when, as Green says, magic hasn't changed much.
READ MORE
http://tinyurl.com/8ujwfve
FRANK ALLETTO
Magician shares creativity
over breakfast in La Grange
by LYNN PETRAK
Frank Alletto
LA GRANGE — My hungry sons can usually make an order of eggs and bacon disappear pretty quickly.
But the last time we went to Blueberry Hill in La Grange, our whole table was incredulous when we saw a magician make a tennis ball appear out of nowhere.
READ MORE
http://tinyurl.com/8kbkbuh
MAGIC MAGAZINE
November Preview
From The Editor
It's hard for me to believe that the November issue is already out. I'm barely thinking about Halloween. And Thanksgiving is "months away." Of course, all the major department stores and the mall already have their Christmas decorations up, but I'm choosing to ignore that, at least for a little while longer. It seems like we only have two holiday seasons these days: Christmas and Un-Christmas — the Un being the shorter of the two. If you're one of those people who like to count down to significant events, and you happen to receive this magazine right on November 1st, you have exactly 55 shopping days left. Well, 55 if you celebrate Christmas. Actual shopping days may vary depending on your celebratory habits. No matter which countdown calendar you're on, I hope that it's filling up with magic shows. After all, 'tis the season! And the Un will be upon us before you know it, so enjoy!
Months before I found myself sitting in the balcony of the Blackpool Opera House, watching the FISM finalists compete for the Grand Prix, Charlie Frye had tipped me off that 2012 was going to be Korea's year. And he wasn't talking about the country being awarded the bid to host the World Championships in 2015, which ultimately went to Italy. Nope, Charlie was talking about the crop of outstanding magicians developing in Korea. And was he ever right! A few hours later, when the awards had all been handed out, Korea had chalked up 8 of the 32 trophies presented — exactly 25 percent — prompting many of us to ask, "What's going on in Korea?" This month, Gregory Bracco, who has been living and working in South Korea for the past decade, answers that question and introduces us to a new, exciting community of magic.
It's all in the November 2012 issue of MAGIC Magazine, available both in print and on the iPad. If you haven't already received your copy, here's an advance look at what else is "between the covers."
Stan Allen
More stories in MAGIC this month:
COVER: Korea, Community of Magic
By Gregory Bracco
Korean magicians swept the Manipulation category at FISM this year, and in recent years have been earning more and more accolades around the world. What is going on in Korea? Just the creation of an inventive, sharing community that encourages and nurtures conjuring talent.
Jan Rouven: The Man With Nine Lives
By Rory Johnston
Jan Rouven is known as "The Man With Nine Lives" because his act features death-defying illusions, and his onstage persona is that of a man who enjoys taking dangerous risks. Interestingly, this is also an apt description of the career path of Las Vegas' newest magic headliner.
Bernstein's Unreal
By Gabe Fajuri
Bruce Bernstein has spent over three decades creating, refining, and developing dozens of devious feats of mindreading and mentalism with cards, prediction tricks, cold reading, and techniques that have become standard operating procedure for thought-stealers of every stripe. He has been a trusted, go-to consultant for many of the world's top psychic entertainers, enjoying an enviable reputation in the field. If there is one hallmark of Bernstein's work, it is simplicity of method. All of his routines are within the grasp of the thoughtful performer. The two tricks and technique presented here give a flavor of how he constructs effects and how his mind works.
Ta-Da! The SAM Hall of Fame Reappears
By Alan Howard
It's a classic magic plot. A living, healthy being is apparently dispensed with — cut in half, dismembered, cremated, vanished in a cloud of smoke — but then rises to live again, fully functioning and seemingly no worse for the experience. Onstage, it happens regularly to assistants, doves, and other animals. Offstage, it happened to the Society of American Magicians Hall of Fame and Museum.
Electrified
"Electrified: One Million Volts Always On" was the full title of Blaine's latest stunt, which placed the "endurance artist" atop a twenty-foot-high platform erected at the end of Pier 54 in New York City. Blaine remained standing on his perch for 72 hours. But he was not merely remaining awake and waving to the crowds who came to watch — he was surrounded by an array of seven Tesla coils, subjected constantly to electricity that arced down toward his body. The whole event was streamed live on YouTube as a promotion for Intel Corp.
Lost Magic Decoded
Robert-Houdin's Light & Heavy Chest. The miraculous chess-playing Turk. The infamous Bullet Catch. The legendary Indian Rope Trick. These fabled magical effects and more are explored by Steve Cohen in a new two-hour television special, Lost Magic Decoded, which premiered Thursday, October 18, on the History Channel.
Plus…
David Copperfield analyzing trick football plays on NFL Top 10, Michael Grandinetti performing at halftime at a Carolina Panthers' game, the buzz on the Genii Bash, as well as the latest on IMX, Magic-Con, Columbus Magi-Fest, and a lot more.
More tricks and advice this month:
Talk About Tricks: Joshua Logan One Man Issue
By Joshua Jay
This month, we feature an in-depth examination of the repertoire of California's Joshua Logan. Logan is a professional magician in Santa Cruz, and he joins us to share several interesting moves and sequences, along with what is sure to cause a stir: his controversial Freak Out effect, which has a method befitting its title.
The Almighty Dollar: Defaced
By Gregory Wilson
You borrow a $1 bill, fold it in half, and clearly tear Washington from the center. With a snap of the bill, this gaping hole is fully restored, and the bill is returned to the suitably stunned spectator.
Directions: #10. Let There Be Light
By Joanie Spina
Lighting is key in creating mood, tone, sculpting, and landscapes. Lighting transforms an ordinary scene into an extraordinary composition. The lighting should enhance the overall dramatic presentation of your act or show.
Loving Mentalism: An Ancient Game
By Ian Rowland
Everyone has played the game of Rock, Paper, Scissors at one time or another. It's a simple game and everyone knows that it's fair. This month's routine is a bare-faced swindle based on this game. First, a spectator makes three random choices and achieves an extraordinary result without knowing how. You then show that you predicted his three choices exactly, via a printed prediction that was in play from the start!
Viewpoint: MAGIC, Tiger Beat for Finger Flickers?
By Larry Wilson
In the August issue of MAGIC Magazine, one stalwart reader questioned why so many photos of Neil Patrick Harris accompanied the cover story, and he asked whether MAGIC was a magazine for magicians or a fan mag. He implied that the editors had stars in their eyes when it comes to Neil Patrick Harris and that starlight had blinded them to their duty. An argument can be made that Neil Patrick Harris is the most important person in magic today — more important than Criss Angel, or Penn & Teller, or Copperfield.
For What It's Worth:
A Personal Letter to My Millionaire and Billionaire Friends
By Mark Kornhauser
Money. Most magicians don't have much. That's where you come in. With disproportional power comes disproportional responsibility. You can alter magic history. You can be a legend. And I'm sure we can work out some tax breaks, as well.
I recently surveyed some of the most respected minds in magic (I was saving you until now) and unanimously determined that the current state of the art of magic (The Age of the Stooge?) can be thoroughly renovated! There can be a magical renaissance! The "made for TV" doldrums can end; a rush of wonderful ideas and live shows can flourish!
It's just going to take a little cash. Some lucre. Moolah. Scratch. Spondulicks.
How much for a renaissance? According to our calculations, 4.3 million dollars would be sufficient for a Magic Stimulus Package.
Paynefully Obvious: The Play's the Thing
By Payne
Many magicians appear to be unaware of the valuable tool set one can acquire by participating in a theatrical production. Understanding how to move onstage or how to effectively use one's voice is just as important to the performance of magic as knowing how to control a card or palm a coin. I often hear "I don't want to sound mechanical or stilted" used as an excuse for not scripting performances. Delivering scripted dialogue in a natural and extemporaneous-sounding manner is one of the first skills that theatrical artists learn.
Bent on Deception
By Mike Bent
Here's a way to burn your web address into your audiences' retinas and brains at the best possible time — while they're having a blast during your show. That's right, build an infomercial right into the middle of your show, and entertain your audience while you do it!
In the Marketplace this month:
Nineteen products are reviewed this month by Peter Duffie, Gabe Fajuri, Brad Henderson, Jared Brandon Kopf, Francis Menotti:
Random by Peter Nardi
The Big Revelation by Wayne Dobson
Childsplay by Chris Congreave
Repair Bill by Bob Solari
Making the Cut by Ryan Schlutz
Monster with Mott-Sun
Element 80 by Jason Reed
Tricky Bottles by U.F. Grant
Wunderbar by Steve Dusheck
Hole by Mickael Chatelain
Visions from Vegas by Steve Gore
Poor Man's Cups & Balls by Stephen So
Show Cues by Carl Andrews
Recall with Tom Crosbie
Noteworthy by David Gabbay
Enigma Card by Bob Solari
Sticky by Kevin Schaller and Oliver Smith
Professional Children's Magic with Tony Clark
The Perfect World by Mago Migue
SUBSCRIBE!
You can now choose to receive MAGIC risk-free with our new "Monthly Subscription" for only $5 each month. Of course, you can still subscribe for the entire year, as well.
http://www.magicmagazine.com/subscribe
CONVENTIONS AND EVENTS

LAST CALL:  This is your last call to register for this year's Daytona Festival of Magic/Florida Magicians Association Convention which will take place the first weekend in November.  Great talent has been hired for this year's event and you don't want to be among those who will wish they had attended a convention which will be talked about for a long time to come.  For details
WWW.DAYTONAMAGIC.COM AND CLICK ON CONVENTION
2012

October 26-27

FAB MAGIC CONVENTION
www.colonmichiganmagic.com

Colon Michigan

October 27, 28, 31
November 1-5

Medellin Llena Eres de Magia
www.festivaldemagiamedellin.com

Medellin, Colombia

November 2-4

DAYTONA FESTIVAL OF MAGIC
www.daytonamagic.com

Daytona, Florida 

Nov. 10, 2012

 Assembly Theatre
Dennis Pimenta
11 Wildwood Circle
Millville, Ma. 01529
508-883-3575
www.magician.org/member/dennisthemagician

Harrisville, RI

JANUARY

January 6-13

CREATIVITY AT SEA
www.creativityatsea.com

Caribe

January 17-19

MAGIC AT THE BEACH
www.MagicAtTheBeach.org

Myrtle Beach, SC

January 24-26

MAGI-FEST
WWW.MAGIFEST.ORG

Columbus, Ohio
BIRTHDAYS FOR THE WEEK
Michel Allegri (22)  –  Gaetan Bloom (24)
Leah Cresey (26)  –  Agustin Fernandez-Aramburu (24)
Dan Enygma (25)  –  Rick Fisher (22)
Rick Green (22)  –  Miguel Gonzalez (22)
Ray Haddad (28)  –  David Kaye (27)
Juan Carlos Marroche (28)  –  Ellen Miller (22)
Oscar Muñoz 26)  –  Al the Only (24)
John Reid (22)  –  Paul Romhani (25)
Heidi Shaw (24)  –  Randy Snedden (23)
Abbi Spina (27)  –  Rachel Wild (27)
Happy birthday to you,
Happy birthday to you,
Happy birthday dear friends
Happy birthday to you
Escucho?…
por Maria Ibâñez/Octubre 22, 2012
Saludos, un hermoso día de otoño aquí en Miami. El clima es seco y fresco y el sol está en el ángulo correcto para que sea difícil quedarse en casa sin querer dar un largo paseo por hermosos bosques en algún lugar donde las hojas están cambiando y poder ser testigos de la verdadera belleza de la temporada .
Narración de cuentos y la magia me ha mantenido ocupada la semana pasada y me mantendrá ocupado en los próximos días. Me gusta contar los cuentos mágicos y divertirme con las presentaciones. No sólo estoy trabajando en los programas actuales, pero ahora estoy preparando para la próxima temporada de Navidad, que siempre trae un montón de trabajo y un montón de oportunidades para llevar a cabo en el desayuno con Santa, además de cumpleaños y eventos regulares cuentos en toda la zona.
Hasta la próxima ves, mantengan un sueño en elaboracion ya que crean sus mañanas con lo que sueñan hoy.
Maria Ibáñez
Disfrutas de esta revista? Tiene noticias para compartir? Desea suscribir a alguien?
Sólo tiene que enviar un correo electrónico a merlina@merlina.com
Por supuesto, el mismo correo electrónico puede ser utilizado para enviar una nota
si usted quiere hacer desaparecer estos boletines. 

EN ESTA EDICION
S.A.M. NOTICIAS
S.A.M. Asamblea 274
VIDA DE MAGOS
Kevin James
David Caserta
John Calvert
Justin Green & Chip Christian
Frank Alletto
MAGIC MAGAZINE
Edicion de Noviembre
CONVENCIONES EN OTRAS PARTES
CUMPLEAÑOS DE LA SEMANA
Michel Allegri (22)
Gaetan Bloom (24)
Leah Cresey (26)
Agustin Fernandez-Aramburu (24)
Dan Enygma (25)
Rick Fisher (22)
Rick Green (22)
Miguel Gonzalez (22)
Ray Haddad (28)
David Kaye (27)
Juan Carlos Marroche (28)
Ellen Miller (22)
Oscar Muñoz 26)
Al the Only (24)
John Reid (22)
Paul Romhani (25)
Heidi Shaw (24)
Randy Snedden (23)
Abbi Spina (27)
Rachel Wild (27)
PENSAMIENTO DE LA SEMANA 

" Tenemos que hacer ruido en grandes cantidades!
Por lo tanto, abre la boca, muchacho! Porque cada voz cuenta!"
~ Dr. Seuss
EN ESTA EDICION 
EN LAS NOTICIAS
S.A.M. ASAMBLEA 274
Sam Schwartz ASAMBLEA
Los miembros disfrutan de risas, el sentido de la maravilla en rápido crecimiento Boca Raton club de magia
Por Anne Geggis, Sun Sentinel
Lou Stern, izquierda, observa como mago Devin Knight realiza un truco de magia con sal durante el capítulo Boca Raton de la reunión mensual del club de magia en el Centro Comunitario Judío PHYLLIS & BUILDING HARVEY SANDLER en Boca Raton. Carline Jean, Sun Sentinel (Carline Jean / 19 de octubre de 2012)
Incluso en una época en la que las pulsaciones de teclado de una computadora puede ser zancadas virtuales de todo el mundo, pasado de moda apretones de mano está haciendo un Boca Raton magia club de los de más rápido crecimiento de su tipo en el mundo.
Claro, usted puede buscar la manera de hacer trucos en Internet en estos días, pero el local de la Sociedad de 15 años de edad Americana de Magos ofrece ventajas a sus miembros que van más allá de las habilidades que los hacen parecer capaz de doblar las leyes de la lógica y la naturaleza
LEER MÁS
http://tinyurl.com/9kpy42o
S.A.M. NOTICIAS
SIN PERDEDORES EN WASHINGTON
Washington, DC tiene su parte de los ganadores y perdedores políticos, pero no hay perdedores en la Sociedad de Magos Convención Americana! Dr,. Paul Critelli anuncia que va a ser capaz de ver y experimentar y aprender la magia de todo el mundo en el SAM 2013 Convención-Julio 3, 4, 5, 6, 2013 • Washington, DC
Algunos de ustedes pueden estar en ese comité restringido conocido como El SAM Concurso de Intérpretes Magia! Hay dos concursos: El Dr. Paul Critelli Close-Up Concurso de Magia y El Padre Cipriano Concurso Escenario Magia de Murray. Usted puede solicitar uno o ambos. Si a usted le gustaría ser considerado para este evento, el primer paso es obtener un paquete de solicitud.
Para ello, Paul email: MagicPaul@aol.com con SAM – Concurso en la línea Asunto. Por favor, asegúrese de incluir su correo electrónico y su nombre completo, dirección postal regular, y su número de teléfono. Si usted no tiene acceso a correo electrónico, envíe su solicitud a:
Paul Critelli
Iroquois 858 SE
Grand Rapids, MI 49506
Todos los paquetes de solicitud estarán disponibles electrónicamente o enviados a partir del 07 de enero 2013. Tenga en cuenta los siguientes plazos:
* Todos los pedidos de un paquete de solicitud debe estar en nuestra posesión por
o enviarse a más tardar el 20 de mayo 2013.
* Todas las aplicaciones y DVDs deben estar en línea como se indica en la
Paquete de Solicitud del 3 de junio de 2013.
Para más detalles ver
http://magicsam.com/annual-convention/contest
Yo no soy un político, pero he aprobado este mensaje! Gracias y buena suerte!
Paul Critelli Presidente – Concurso de Magia – Sociedad Americana de Magos
VIDA DE MAGOS
KEVIN JAMES
Secret Arts Journal
Entrevista con Kevin James
por Jeff McBride
Jeff: ¿Es cierto que están relacionados con un showman americano bastante famoso?
Kevin: Antes de que yo estaba siempre interesado en la magia, mi abuela por parte de mi padre nos decía que nos relacionamos con PT Barnum. Yo como que se olvidó de él por años, yo realmente no sabía quién era. Justo antes de morir, le pregunté, ¿cómo nos relacionamos con él? Ella me lo explicó. Parece que nuestra familia está relacionada con la de Clark, que están relacionados con los hurds. Samuel Hurd casado P.T. Segunda hija de Barnum Helen. Samuel también fue la mano derecha de Barnum en su Museum de Nueva York. Así que no es por la sangre, pero estoy en el árbol. Hay algunas otras coincidencias divertidas como mi gran afinidad por el extraño e inusual. Barnum tenía una relación de por vida con Tom Thumb y tengo Hoyos Antonio. Barnum amó a la magia.
LEER MÁS
http://tinyurl.com/bpx8zk3
DAVID CASERTA
Mago / ilusionista David Caserta
Haunts Estado de Easton Theatre, 10/27
por BWW News Desk
Mago David Caserta, que permaneció suspendido de la marquesina State Theatre durante 3 horas en el primer día de ventas de la temporada el 1 de agosto, trae su magia espectacular para toda la familia, Ilusiones encantadas, de vuelta a los escenarios State Theatre durante dos shows el Sábado, Octubre 27. Los horarios son de 3 PM y 7 PM.
Embrujada Illusions es una noche de magia alucinante y comedia que pone a todo el público en el acto. Maestro ilusionista David ha Caserta personas levitando, desapareciendo y reapareciendo en las ilusiones que se han creado sólo para este show. Las familias emocionar, reír y posiblemente desaparezcan de la vista en una magia espectacular como ningún otro.
LEER MÁS
http://tinyurl.com/ce6rrwv
JOHN CALVERT
Él es un hombre mágico
por Angela Hill | Oakland Tribune
Mago John Calvert, 101, realizado en Bjornson Hall en Oakland, California Calvert, sigue viajando, y realiza conferencias en todo el país con su esposa y asistente Tammy Calvert. Era un actor ex piloto y navegante y ha actuado en escenarios de todo el mundo durante ocho décadas
– Fotos de Jane Tyska
Damas y caballeros, les presento un maestro de la maravilla y la ilusión. Una de las leyendas en juego de manos de nuestros días … y el día antes de eso, y antes de eso. Un hombre que claramente ha tirado la lana sobre los ojos de Padre Tiempo, y aún ahora – a los 101 años – sigue vivo y engañar.
Demos la bienvenida a la increíble, la asombrosa: John Calvert!
LEER MÁS
http://tinyurl.com/cmbmrk3
JUSTIN VERDE y CHRISTIAN CHIP
Flint prestidigitadores: ¿Quién dice que no se puede enseñar trucos viejo mago jóvenes?
por Scott Atkinson | El Diario Flint
Justin Green, 20, un mago profesional, realiza un truco de cartas
en Viernes, 12 de octubre 2012 en Flint, Michigan
Foto por Griffin Moores | MLive.com
Condado de Genesee, MI – La primera vez que Justin Green fue a la barra de los 16 años.
¿Cómo lo hizo llevarlo a cabo?
Magic.
"Yo hacer magia como un trabajo", dijo el hombre Lapeer 20 años de edad.
Verde se especializa en lo que se conoce como magia de cerca, con trucos e ilusiones diseñadas para audiencias pequeñas e íntimas.
…… Leer más …..
Chip de cristiano, el presidente del Club de prestidigitadores Ring de IBM de 36 años,
demuestra un truco de cartas en su casa de Genesee Township.
Foto por Ryan Garza | MLive.com
Puede parecer una extraña profesión en una era tecnológica cuando se necesita más y más para sorprender o impresionar a la gente y los nuevos aparatos están cambiando siempre – especialmente cuando, como dice Green, la magia no ha cambiado mucho.
LEER MÁS
http://tinyurl.com/8ujwfve
FRANK Alletto
Acciones mago creatividad
durante el desayuno en La Grange
por LYNN Petrak
Frank Alletto
LA GRANGE – Mis hijos hambrientos por lo general puede hacer un pedido de huevos y tocino desaparecer con bastante rapidez.
Pero la última vez que fuimos a Blueberry Hill en La Grange, nuestra mesa todo lo podía creer cuando vimos a un mago hacer una pelota de tenis aparecen de la nada.
LEER MÁS
http://tinyurl.com/8kbkbuh
REVISTA MAGIC
Noviembre Prevista
Del Editor
Es difícil para mí creer que la edición de noviembre ya está fuera. Apenas estoy pensando en Halloween. Y la acción de gracias es "meses." Por supuesto, todos los grandes almacenes y el centro comercial ya tienen sus decoraciones de Navidad, pero estoy eligiendo ignorar que, al menos por un tiempo más. Parece que sólo tiene dos temporadas de vacaciones estos días: Navidad y Un Navidad – Las Naciones Unidas son el menor de los dos. Si eres una de esas personas que les gusta la cuenta atrás para eventos importantes, y resulta que recibe este derecho revista el 1 de noviembre, tiene exactamente 55 días de compras a la izquierda. Bueno, de 55 años, si celebrar la Navidad. Días de compras reales pueden variar dependiendo de sus hábitos de celebración. No importa el calendario de cuenta regresiva que te encuentres, espero que se está llenando de espectáculos de magia. Después de todo, es la temporada! Y la ONU estará sobre nosotros antes de que usted lo sepa, así que disfruta!
Meses antes de que yo me encontré sentado en el balcón de la Casa Blackpool Opera, observando a los finalistas del FISM competir por el gran premio, Charlie Frye me había avisado que el 2012 iba a ser el año de Corea. Y él no estaba hablando del país que se adjudicó la licitación para organizar el Mundial de 2015, que finalmente fue a Italia. No, Charlie estaba hablando de la cosecha de magos en circulación en vías de desarrollo en Corea. Y él siempre estaba bien! Unas horas más tarde, cuando los premios habían sido entregados, Corea había apuntado 8 de los 32 trofeos presentados – exactamente el 25 por ciento – que llevó a muchos de nosotros a preguntar: "¿Qué está pasando en Corea?" Este mes, Gregory Bracco, quien ha estado viviendo y trabajando en Corea del Sur durante la última década, las respuestas a esa pregunta y nos introduce en una comunidad nueva y emocionante de la magia.
Todo está en el 11 2012 de la revista MAGIC, disponible tanto en versión impresa y en el iPad. Si usted no ha recibido su copia, esto es un adelanto de lo que otra persona está "entre las sábanas."
Stan Allen
Más historias en el MAGIC de este mes:
CUBIERTA: Corea, Comunidad de Magia
Por Gregory Bracco
Magos coreanos barrió en la categoría de manipulación en el FISM este año, y en los últimos años han estado ganando premios más y más en todo el mundo. ¿Qué está pasando en Corea? Sólo la creación de una comunidad de intercambio de inventiva, que anima y nutre conjurando talento.
Jan Rouven: El hombre con nueve vidas
Por Rory Johnston
Jan Rouven es conocido como "El hombre con nueve vidas", porque su acción tiene que desafían la muerte ilusiones, y su personalidad en el escenario es el de un hombre que disfruta tomando riesgos peligrosos. Curiosamente, esto también es una descripción acertada de la carrera de cabeza de cartel de Las Vegas más reciente magia.
Bernstein Unreal
Por Gabe Fajuri
Bruce Bernstein ha pasado más de tres décadas la creación, perfeccionamiento y el desarrollo de decenas de hazañas tortuosos de lectura de mentes y mentalismo con cartas, trucos de predicción, lectura fría, y las técnicas que se han convertido en un procedimiento operativo estándar para el pensamiento ladrones de todo tipo. Ha sido una de confianza, go-to consultor para muchos de los principales artistas psíquicos del mundo, disfrutando de una reputación envidiable en el campo. Si hay un rasgo distintivo de la obra de Bernstein, es la simplicidad del método. Todos sus rutinas están al alcance del intérprete reflexivo. Los dos trucos y técnicas que aquí se presentan dan una idea de cómo se construye efectos y cómo funciona su mente.
Ta-Da! El Salón de la Fama del SAM reaparece
Por Alan Howard
Es un complot magia clásica. Un ser vivo, sano aparentemente se prescinde – reducir a la mitad, desmembrados, quemados, se desvaneció en una nube de humo – pero luego se eleva a vivir de nuevo, en pleno funcionamiento y al parecer no es peor para la experiencia. En el escenario, lo que sucede con regularidad a los asistentes, palomas y otros animales. Fuera del escenario, pasó a la Sociedad Americana de Magos Salón de la Fama y Museo.
Electrificado
"Electrified: un millón de voltios Always On" fue el título completo de la última maniobra de Blaine, que situó el "artista resistencia" encima de una plataforma de seis metros de altura erigido a finales del Pier 54 en Nueva York. Blaine permaneció de pie en su percha durante 72 horas. Pero no se limitó a permanecer despierto y saludando a las multitudes que acudían a ver – se vio rodeado por una serie de siete bobinas de Tesla, sometido constantemente a la electricidad que se arqueó hacia abajo, hacia su cuerpo. Todo el evento fue transmitido en vivo por YouTube como una promoción para Intel Corp.
Perdida Magia Decoded
Luz Robert-Houdin y Pecho pesado. Lo milagroso de ajedrez turco. El infame Bullet Catch. El legendario truco de la cuerda india. Estos efectos mágicos y míticos más se exploran por Steve Cohen en un nuevo contrato de dos horas de televisión especial, Lost Magia Decoded, que se estrenó Jueves, 18 de octubre, por el History Channel.
Además …
David Copperfield analizar truco fútbol juega en la NFL Top 10, Michael Grandinetti realizar en el medio tiempo en un juego de los Panthers de Carolina, el zumbido en el Bash Genii, así como lo último en IMX, Magic-Con, Columbus Magi-Fest, y mucho más.
Más trucos y consejos de este mes:
Talk About Tricks: Joshua Logan One Man Issue
Por Joshua Jay
Este mes, presentamos un examen en profundidad del repertorio de Joshua Logan de California. Logan es un mago profesional en Santa Cruz, y se une a nosotros para compartir algunos movimientos interesantes y secuencias, junto con lo que es seguro que causará un gran revuelo: su polémica salida Freak efecto, que tiene un método acorde con su título.
El Dólar Todopoderoso: Defaced
Por Gregory Wilson
Usted pide prestado un billete de $ 1, dóblelo por la mitad, y claramente arrancar desde el centro de Washington. Con un chasquido de la cuenta, este agujero está completamente restaurado, y el proyecto de ley se devuelve al espectador adecuadamente aturdido.
Instrucciones: # 10. Let There Be Light
Por Joanie Spina
La iluminación es clave en la creación del estado de ánimo, el tono, la escultura y paisajes. Iluminación transforma una escena común en una composición extraordinaria. La iluminación debe mejorar la presentación general de su dramático acto o espectáculo.
Amar Mentalismo: un antiguo juego
Por Ian Rowland
Todo el mundo ha jugado el juego de piedra, papel, tijeras en un momento u otro. Es un juego sencillo y todo el mundo sabe que es justo. Rutina de este mes es una estafa cara descubierta sobre la base de este juego. En primer lugar, un espectador hace tres opciones al azar y logra un resultado extraordinario, sin saber cómo. A continuación, mostrar que predijo exactamente sus tres opciones, a través de una predicción impreso que estaba en juego desde el principio!
Punto de vista: MAGIC, Tiger Beat for Flickers dedo?
Por Larry Wilson
En la edición de agosto de la revista MAGIC, un lector leal preguntó por qué tantas fotos de Neil Patrick Harris acompañó a la historia de la cubierta, y se preguntó si la magia era una revista para magos o un mag ventilador. Dio a entender que los editores tenían las estrellas en sus ojos cuando se trata de Neil Patrick Harris y luz de las estrellas que había cegado a su deber. Un argumento puede ser hecho que Neil Patrick Harris es la persona más importante en la magia hoy en día – más importante que Criss Angel, o Penn & Teller, o Copperfield.
Por lo que vale:
Una carta personal a mi millonario multimillonario y amigos
Por Mark Kornhauser
Dinero. La mayoría de los magos no tienen mucho. Ahí es donde tú entras Con el poder viene la responsabilidad desproporcionada desproporcionada. Puede alterar la historia mágica. Puede ser una leyenda. Y estoy seguro de que podemos resolver algunas exenciones fiscales, también.
Hace poco me examiné algunas de las mentes más respetadas de la magia (que estaba ahorrando hasta ahora) y por unanimidad determinó que el estado actual del arte de la magia (La Edad de la marioneta?) Puede ser completamente renovado! No puede haber un renacimiento mágico! El "hecho para TV" bache puede terminar; una avalancha de ideas maravillosas y espectáculos en vivo puede florecer!
Es sólo va a tomar un poco de dinero. Algunos lucro. Moolah. Scratch. Spondulicks.
¿Cuánto cuesta un renacimiento? De acuerdo con nuestros cálculos, 4,3 millones de dólares sería suficiente para que un paquete de estímulo Magic.
Paynefully Obvio: La obra es la cosa
Por Payne
Muchos magos parecen no ser conscientes del conjunto de herramientas valiosas que se pueden adquirir al participar en una producción teatral. La comprensión de cómo moverse en el escenario o cómo usar efectivamente la voz es tan importante para el rendimiento de la magia como saber controlar una carta o la palma de una moneda. A menudo escucho "No quiero sonar pomposo o mecánico" que se utiliza como excusa para no scripting actuaciones. Entrega de diálogo con guión de una manera natural y extemporánea caja de resonancia es una de las primeras habilidades que los artistas teatrales aprender.
Bent on Deception
Por Mike Bent
He aquí una manera de quemar su dirección web en sus retinas audiencias y cerebros en el mejor momento posible – mientras que están teniendo una explosión durante su show. Así es, construir un infomercial derecho a la mitad de su show, y entretener a su audiencia mientras lo haces!
En el mercado este mes:
Diecinueve productos se revisan este mes por Peter Duffie, Fajuri Gabe, Brad Henderson, Jared Brandon Kopf, Francis Menotti
SUSCRÍBETE!
Ahora puede elegir recibir MAGIC libre de riesgo con nuestro nuevo "Suscripción Mensual" por sólo $ 5 al mes. Por supuesto, usted todavía puede suscribirse para todo el año, también.
http://www.magicmagazine.com/subscribe
EVENTOS Y CONVENCIONES EN OTRAS PARTES
ÚLTIMA LLAMADA: Esta es su última llamada para inscribirse en el festival de maia de este año que tendrá lugar el primer fin de semana de noviembre en Daytona. Gran talento ha sido contratado para el evento de este año y no quiere estar entre aquellos que desearían haber asistido a una convención de la cual se hablará durante mucho tiempo por venir. para más detalles
WWW.DAYTONAMAGIC.COM  y haga clic sobre el Convention
CUMPLEAÑOS DE LA SEMANA
Michel Allegri (22)  –  Gaetan Bloom (24)
Leah Cresey (26)  –  Agustin Fernandez-Aramburu (24)
Dan Enygma (25)  –  Rick Fisher (22)
Rick Green (22)  –  Miguel Gonzalez (22)
Ray Haddad (28)  –  David Kaye (27)
Juan Carlos Marroche (28)  –  Ellen Miller (22)
Oscar Muñoz 26)  –  Al the Only (24)
John Reid (22)  –  Paul Romhani (25)
Heidi Shaw (24)  –  Randy Snedden (23)
Abbi Spina (27)  –  Rachel Wild (27)
Feliz cumpleaños a ti,
Feliz cumpleaños a ti,
Felizcumpleaños, amigos queridos
Feliz cumpleaños a ti.