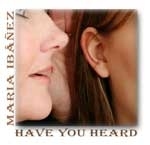 Have You Heard?…
by Maria Ibâñez / June 3, 2013
Greetings, the weather in South Florida has been wet and rainy for a couple of weeks, the tropics are active and signs of hurricane season beginning are clearly evident everywhere….hoping this year we escape a major storm.
Our son Orlando has been fighting a cold for a few days, that has now turned into pneumonia and a full blown asthma attack so we spent most of Sunday with him in the hospital.  He is back home now and although he still does not feel well, he is more comfortable here than he would be at the hospital and is under much less risk of catching something than if he were still in the hospital.  Hopefully he will be back on his feet soon.
Until next time my friends, keep a dream in the making for you create your tomorrows by what you dream today.
Maria Ibáñez
Enjoying the newsletter? Have news to share? Wish to subscribe someone?
Just send an email to merlina@merlina.com
Of course, the same email may be used to send a note
if you want to make these newsletters disappear.


IN THIS ISSUE
 Desperate Acts of Magic – Coming to South Florida
Creativity at Sea
AROUND FLORIDA
FMA – 50th ANNIVERSARY
SOCIETY OF AMERICAN MAGICIANS
Inspiration, Imitation And Infringement
21 Live Magic Dealers in D.C.
INTERNATIONAL BROTHERHOOD OF MAGICIANS
 June Linking Ring
MAGICIANS LIFE
  Jim Blantz
Drummond Money-Coutts
  CONVENTIONS AND EVENTS ELSEWHERE
BIRTHDAYS FOR THE WEEK
Jeff Alan
Lee Alex
Esteban Aviles
Steve Bender
Tony Blanco
Chris Capstone
Teresa Carbo
Bruce Chadwick
Barbara Dallas
Shawn Farquhar
Glen Foster
Wil Golden
Scott Harry
Claude Jan
Steve Johnson
Warren Kaps
Alan Kratish
Mago Lebart
Giovanni Magichands
Charlie Martin
Timothy McMaster
Remy Mendez
Michael Myers
Julio Ortega
Leland Pennington
Peter Samelson
Zachary Matthew Scott
Kipp Sherry
Shawn Spencer
Docc Strange
Peter Valance
Travis Watson
"If ever there is tomorrow when we're not together… there is something you must always remember. You are braver than you believe, stronger than you seem,
and smarter than you think. But the most important thing is,
even if we're apart… I'll always be with you."
― A.A. Milne
                                                                IN THIS ISSUE
DESPERATE ACTS OF MAGIC
Event: June 18, 2013 – Tuesday at Fort Lauderdale
FL at AMC Coral Ridge 10 $10.00 General
https://www.tugg.com/go/akmxb9
Tickets will be available for purchase on May 15. Until then, "follow" this event. This feature will alert all followers as soon as tickets are available.
This is a rare opportunity to see this movie next month, there are only limited cities this is being shown.
Come early, I will be performing magic. And there may be some other surprises for the event.
And please don't forget to like us on Facebook (Facebook.com/TuggInc) and follow us on Twitter (Twitter.com/#!/TuggInc)!
We need 85 for the event to happen. Please send the word out to magicians and non magicians alike.
David Kaplan
www.magicmancentral.net
Phone 754-229-5618 (Cell/Text)
CREATIVITY AT SEA
DON'T WAIT TO SIGN UP.  Even though the cruise is in January the sign up ends in November!  This is the FINAL cruise and we confidently will tell you NO OTHER CONFERENCE will mean more to you than this experience.
The Final Voyage And A Lifetime Bond  —  Our 007th Year
Yes, Tim Sonefelt and I are moving on.  The cruise has been INCREDIBLE with SO MANY success stories.  But all incredible things must have a break.  But we are going out IN STYLE with a really fun James Bond/Secret Agent theme.  Our themes have been so much fun.  If you have EVER WANTED TO EXPERIENCE THE GREATEST CONFERENCE ON LAND ON SEA this IS YOUR LAST OPPORTUNITY.  Your creativity will be Shaken AND Stirred.  Oh, and we have Shawn Farquhar and Al Moessinger, Maria Ibanez and MORE TO BE ANNOUNCED!
WWW.CREATIVITYATSEA.COM
AROUND FLORIDA
FMA 50th ANNIVERSARY
The "official" announcement has been made that next years Florida State Magic Convention, the 50th anniversary, will be held in Orlando, Memorial Day weekend. This convention is being sponsored by the FMA and we are asking you to email this to all your members so that every Florida magician has the opportunity to become a member of the convention's "1st 100 Club".
For the first 100 who sign up, they will receive preferred/reserved seating (best seats in the house) in a section just for them (others will have "open" seating), have a "fast-pass" (allowed in the show room first, before general seating), receive a free convention poster, receive a "deluxe" convention program, and receive a special "bling" name badge. But you have to hurry because, as said, registrations are now coming in. So please forward this on to every member of your club so they are not left out. Also, make sure to register for the Awards Banquet with the Stars. You will not be disappointed. One more thing…Be Prepared to stay up late night and get up early morning.
After a 19 year absence, the Florida State Magic Convention is coming back to Orlando for the big 50th anniversary convention, one year from this date (not day).
A. See web site at www.fma50th.com
B. Trust me. You will want to be one of the first 100 to register. Since the three (3) shows will be "open" seating, the first 100 registered will get preferred/reserved seating, along with some very cool "extras/goodies".
C. The special convention $89. room rate cannot be reserved until June 10 (only two weeks away).
D. The new Harry Potter expansion and Transformer ride should be open by convention time and right across the street from the hotel.
E. We will be having a "Welcome Party" first night (not "night before" party)…so be prepared to stay up late and get up early for the late-night/early-morning events.
F. Big convention registration discounts for spouses and youth so bring the whole family and make a vacation out of it.
G. Acts will not be announced until Oct. 31 but some very cool acts have already committed…ok…I'll tell you one a month from now.
H. Wouldn't YOU like to win one of the 50th Anniversary trophies for best stage and close-up act and get your name known?
I. Register now to be part of the "First 100 Club".
SOCIETY OF AMERICAN MAGICIANS
Inspiration, Imitation And Infringement
Inspiration, Imitation and Infringement is the title of the specialpanel set for 4 pm. July 4 at the Society of American Magicians annual convention in Washington, This is an extra ?added? feature moderated by Genii columnist Sara Crasson with panelists Bob Sheets and Dirk Losander. The discussion will cover valuable aspects of copying, ethics and the law in the magic community.
See the full convention schedule at www.magicsam.com
21 "LIVE"   MAGIC DEALERS  WILL BE  IN DC.
The Internet is fun and You Tube  helpful when you want to see the new tricks coming to the market – BUT- – Nothing beats the "LIVE DEMO"  of  the colorful and  exciting presentations of the dealers. The patter, handling and performance timing is what you'll get along with the honest pros and cons of the effects you'll see. They'll be waiting in the dealer room at the 2013 Society of American Magicians convention (July 3-4-5-6-) at the Marriott Hotel Crystal Gateway in Arlington VA. You will find everything from a thumb tip to a floating table is all in one place with a variety of 21 different dealer tables. Props, books, DVD's Silks and accessories will be on display..  Take a quick peek at the list at    http://magicsam.com/annual-convention/dealers-for-washington-dc-2013/   The special hotel rates expire June 11- Register now
INTERNATIONAL BROTHERHOOD OF MAGICIANS
June 2013 issue of The Linking Ring magazine,Vol. 93, No. 6:
Editor: Samuel Patrick Smith
Reviewed by Paul A. Lelekis
The Linking Ring has the largest circulation of any magician's magazine. Members can access TLR at www.magician.org.
Rich Bloch is featured on the cover of this month's TLR and, included, is an inside story about his remarkable life in magic, written by Don Greenberg.  In addition we learn about Rich's "labor of love", his intimate 50-seat stage, The Dickens Parlour Theatre, (named after Charles Dickens) in Millville, Delaware – complete with snacks and drinks!  Mr. Bloch also addresses the "5 Great Magic Myths"!  This thesis provides some excellent advice for the performing magician!
The Hocus Pocus Parade features Rich Bloch and an even dozen effects that can be performed for Parlor/Cabaret type of magic as well as close-up!  The effects included are very creative and provide magicians, excellent material that you will add to your repertoire!
Magical history buffs will be elated to learn about the Washington Symposium on Magic History!  Dean Alan Carnegie reports on his first three-day conference of magic history!
An article called, In Memoriam: Past International President, Bob Escher tells readers about the impact Mr. Escher had on magic and magicians and his wonderful generosity!
Adele Friel Rhindress (former assistant to The Great Blackstone) launches a new series of articles, Magical Moments, beginning with Terry Evanswood.
My Father Deyip Loo is an article from the eyes of his daughter.  Deyip Loo was an assistant to Blackstone and Dante and the star of his own family magi show!
FROM THE EDITOR, this monthly article, by our own Linking Ring editor, Sammy Smith, sheds new light on the comparisons between the youth and those more mature performers, neurophysiologically – if there is such a word!
CUTTING UP JACKPOTS by Bev Bergeron presents readers with a wonderful show that he created in the late 1960's, Hansel and Gretel, the Magic Show at Hollywood's Princess Theater Workshop with photos of the actual stage props!  This article is fascinating!
THE KID-SHOW CIRCUIT by Marty Hahne discusses Magic essentials, which a comprehensive list of items that will make your shows more organized and more enjoyable for your audience members.  Mr. Hahne provides some great advice in this article!
POLISHING THE RINGS by Skip Way continues the theme of organization with some great ideas and instructions for teaching children magic and how to be frugal with the expenditures of creating magic and shows!
The Magic Section!
For those of you who love to learn new magic will be thrilled with the wonderful contributions of magic, fully explained, in the following columns below:
The London Eyes by Peter Scarlett presents The Magic Circle Stage Magician of the year, John Van de Put with his Piff the Magic Dragon persona!  Peter Scarlett also provides a wonderful rendition of Copper/Silver/Brass – a classic of magic!
Mike Power's CARD CORNER – This month features a well-known name in magic, Ian Baxter!  Ian's Stabbed in the Dark, is a very clever rendition of the classic Card Stab that is very easy to do!
WAYS AND MEANS by Joe M. Turner presents Carpal Tunnel by Scott Robinson.  This is an effect in which a coin is placed into your hand and then "plucked" from the back of your closed fist – three times under increasingly impossible conditions!
Peter Marucci's SHOWTIME provides a very clever effect, As the Worm Turns, utilizing a Chick Pan and some silks!  You're going to love this one!
STORYTELLING MAGIC by Ed Solomon – Ed recites to readers, another magical and colorful adventure of his alter-ego, DeNomolos that I'll call Skull!   This is a clever card discovery with the use of a mini-skeleton!
HOCUS in FOCUS has a team of experts who review many new items of magic so that the magicians of the world may purchase wisely!
The BROKEN WAND pays a monthly tribute to our fellow performers who have passed and celebrates their lives rather than morns their passing.
There are too many items and too much magic in this issue of The Linking Ring for me to list, but every one is world class!
I.B.M. members can access each issue on the I.B.M. Web Portal either by downloading the PDF or by reading the digital version.
Advertisers — your products will enjoy unsurpassed worldwide promotion in The Linking Ring through the beautiful printed magazine, the dazzling digital edition, and links from the I.B.M. Web Portal.
For details about advertising in The Linking Ring, contact BJ Hickman at advertising@magician.org.
MAGICIANS LIFE
JIM BLANTZ
Magician priest will bless Yuma with performances
BY DARIN FENGER – FEATURES EDITOR
As a Catholic priest with many talents, Jim Blantz can't turn water into wine during Mass, but he sure can turn milk into grape juice at a kid's birthday party.
For most of his adult life, 81-year-old Blantz has joyfully served two passions. The first calls for him to stand before congregations and deliver sermons that stir the soul, while the second just may involve making a lovely assistant vanish into thin air.
READ MORE
http://tinyurl.com/mq9w44v
DRUMMOND MONEY-COUTTS
The toff with the magic touch: Drummond Money-Coutts, scion of the famous banking family, on how he became a society magician
Staff Report
Drummond Money-Coutts has a couple of tricks up his sleeve,
a few of which he may reveal in his new documentary Card Shark
Of course, it shouldn't come as a surprise that society magician Drummond Money-Coutts seems to materialise in front of me without my even registering his arrival.
At 6ft 3in tall, slim, handsome and well-groomed, he's not the sort of man to go unnoticed, even in the chichi environs of the Knightsbridge restaurant in which we meet, but Old Etonian Drummond doesn't like to draw attention to himself.
READ MORE
http://tinyurl.com/n6lmvpw
CONVENTIONS AND EVENTS
Magic At The Beach 2014 Registration Open
Fifth Annual Magic at the Beach, Myrtle Beach, SC, USA
16-18 January 2014, Ocean Dunes Resort & Conference Center
I know it seems like just yesterday we wrapped up an incredible weekend at Magic at the Beach 2013. If you were able to be a part of our event we thank you for coming. We hope you are making plans to attend our next event. We have been working hard to make our next event even better and have just revamped the website to give it a more sleek and modern look.
Our team has been busy making arrangements and booking talent as well and we are pleased to announce a few of the great acts already booked:
Woody Aragon – Woody Aragón is not just an outstanding card magician and technician he is above all an incredibly entertaining magical performer.
Mr. Aragón has appeared on international television programs in Spain, Germany and the United States.
His many awards include the 2005 Spanish Champion of Card Magic, the prestigious Ascanio Award for the Magician of the Year, 1st Place McMillan's International Convention Award and The Society of American Magician's "People's Choice Award" and "Excellence in Close-Up Magic Awards", just to name a few.
Woody will be performing his one-man show "Bald Faced Liar", a spot in our All-Star Close-up Show, a lecture and a special workshop on Sunday. Don't miss an opportunity to see this International star!
Also presenting will be Gaston – Two-time FISM winner and Germany's Magician of the Year – lecturer, author, performer, writer and actor – Gaston, is a key member of the famed Flicking Fingers and one of magic's most creative performers.
Gaston will be appearing in the All-Star Close-up Show, Cabaret Show, and Champions of Magic Show at Magic at the Beach as well as presenting a lecture. This is Gaston's first appearance on the East coast. Do NOT miss this rare opportunity to see Gaston in the USA at Magic at the Beach!
Being held the 16th – 18th of January 2014 in Myrtle Beach, SC, USA. Ocean Dunes Resort & Conference Center.
All rooms are ocean-front and are $59/night USD.
Information for the Ocean Dunes Resort & Conference Center is available on our website. Call 1-800-599-9872 to book your room today!
Be sure to mention Magic at the Beach to get the special rate.
Registration is limited. Register early and save!
Register Today – www.MagicAtTheBeach.org or call Broadway Magic at 843-626-8191
2013

          June 14-16

International Festival of Magic Illusion & the Unusual
http://www.louisvillemagicfestival.com/Tickets:  http://tinyurl.com/cfr6lhd

Louisville, Kentucky

June 22

Magic Fest
Ken Spanola
Convention Chairman
813-885-2449

Tampa, Florida

June 27-30

XXXII Congreso Magico Nacional
(XXXII National Magic Convention)
WWW.CONGRESONACIONAL2013.COM

Guadalajara, España
(Spain)

July 3-6

Society of American Magicians
WWW.MAGICSAM.COM

Washington D.C.

July 17-20

International Brotherhood of Magicians
WWW.MAGICIAN.ORG

Phoenix, Arizona

August 1-4

PCAM
Frank Padilla Jr., 805-660-0245
WWW.PCAM2013.com

Burbank CA

August 11-14

MAGIC Live
WWW.MAGICMAGAZINE.COM

Las Vegas, Nevada

September

Jokers Gone Wild
magicjokers@sbcglobal.net
Scott Miler 937-305-8455

Fairfield, Ohio

2014

January 13-14

Creativity at Sea
The Final Voyage
WWW.CREATIVITYATSEA.COM

Sailing from
Ft. Lauderdale

January 16-18

Magic at the Beach
– www.MagicAtTheBeach.org
1-843-626-8191

Myrtle Beach SC
BIRTHDAYS FOR THE WEEK
Jeff Alan – Lee Alex
Esteban Aviles – Steve Bender
Tony Blanco – Chris Capstone
Teresa Carbo – Bruce Chadwick
Barbara Dallas – Shawn Farquhar
Glen Foster – Wil Golden
Scott Harry – Claude Jan
Steve Johnson – Warren Kaps
Alan Kratish – Mago Lebart
Giovanni Magichands – Charlie Martin
Timothy McMaster – Remy Mendez
Michael Myers – Julio Ortega
Leland Pennington – Peter Samelson
Zachary Matthew Scott – Kipp Sherry
Shawn Spencer – Docc Strange
Peter Valance – Travis Watson
Happy birthday to you,
Happy birthday to you,
Happy birthday dear friends
Happy birthday to you
Escucho?…
por Maria Ibâñez/Junio 3, 2013
Saludos,  el clima en el sur de la Florida ha sido húmedo y lluvioso durante un par de semanas, los trópicos estan activos y los signos del principio de la temporada de huracanes estan claramente evidentes en todas partes …. esperando este año nos escapamos de una gran tormenta.
Nuestro hijo Orlando ha estado luchando contra un resfriado durante unos días, que ahora se ha convertido en una neumonía y un ataque de asma así que pasamos la mayor parte del domingo con él en el hospital. Él está de vuelta a casa ahora, y aunque todavía no se siente bien, es más cómodo aquí que él estaría en el hospital y se encuentra bajo mucho menos riesgo de contraer algo que si estuviera todavía en el hospital. Esperemos que estará del todo bien pronto.
Hasta la próxima ves, mantengan un sueño en elaboracion ya que crean sus mañanas con lo que sueñan hoy.
Maria Ibáñez
Disfrutas de esta revista? Tiene noticias para compartir? Desea suscribir a alguien?
Sólo tiene que enviar un correo electrónico a merlina@merlina.com
Por supuesto, el mismo correo electrónico puede ser utilizado para enviar una nota
si usted quiere hacer desaparecer estos boletines. 
EN ESTA EDICION
Actos Desesperados de Magia – Vienen al Sur de la Florida
Creatividad en el mar
ALREDEDOR DE LA FLORIDA
FMA 50 Aniversario
SOCIETY OF AMERICAN MAGICIANS
Inspiration, Imitation And Infringement
21 Live Magic Dealers in D.C.
INTERNATIONAL BROTHERHOOD OF MAGICIANS
Linking Ring de Junio
VIDA DE MAGOS
  Jim Blantz
Drummond Money-Coutts

CONVENCIONES EN OTRAS PARTES
CUMPLEAÑOS DE LA SEMANA
Jeff Alan
Lee Alex
Esteban Aviles
Steve Bender
Tony Blanco
Chris Capstone
Teresa Carbo
Bruce Chadwick
Barbara Dallas
Shawn Farquhar
Glen Foster
Wil Golden
Scott Harry
Claude Jan
Steve Johnson
Warren Kaps
Alan Kratish
Mago Lebart
Giovanni Magichands
Charlie Martin
Timothy McMaster
Remy Mendez
Michael Myers
Julio Ortega
Leland Pennington
Peter Samelson
Zachary Matthew Scott
Kipp Sherry
Shawn Spencer
Docc Strange
Peter Valance
Travis Watson
PENSAMIENTO DE LA SEMANA 

"Si alguna vez hay un mañana, cuando no estamos juntos … hay algo que tu debes recordar siempre. Tu eres más valiente de lo que crees, más fuerte de lo que pareces,
y más inteligente de lo que piensas. Pero lo más importante es,
que incluso si estamos separados … Siempre estaré contigo ".
–A.A. Milne
EN ESTA EDICION
Actos desesperados de magia
Evento: 18 de Junio ​​de 2013 – el martes en Fort Lauderdale
FL en AMC Coral Ridge 10 $ 10.00 general
https://www.tugg.com/go/akmxb9
Las entradas estarán a la venta el 15 de mayo. Hasta entonces, "seguir" este evento. Esta función alertar a todos los seguidores, tan pronto como los boletos están disponibles.
Esta es una rara oportunidad de ver esta película el próximo mes, sólo hay ciudades limitados esto se muestra.
Ven pronto, voy a hacer magia. Y puede haber algunas otras sorpresas para el evento.
Y por favor no se olvide de nosotros como en Facebook (Facebook.com / TuggInc) y síganos en Twitter (Twitter.com / #! / TuggInc)!
Necesitamos 85 para el caso de que suceda. Favor de enviar la voz a los magos y los no magos por igual.
David Kaplan
www.magicmancentral.net
Teléfono 754-229-5618 (celular / texto)
CREATIVIDAD EN EL MAR
NO ESPERE PARA INSCRIBIRSE. A pesar de que el crucero es en enero la muestra encima termina en noviembre! Esta es la travesía final y con confianza te dirá NO OTRA CONFERENCIA significará más para ti que esta experiencia.
El viaje final y un Bono Vida – Nuestro año 007o
Sí, Tim Sonefelt y yo estamos moviendo adelante. El crucero ha sido increíble, con historias de éxito tantos. Pero todas las cosas increíbles deben tener un descanso. Pero vamos con estilo con un James Bond / Agente Secreto tema muy divertido. Los temas han sido tan divertido. Si usted ha querido nunca a EXPERIMENTAR LA CONFERENCIA MÁS GRANDE EN LA TIERRA EN EL MAR Esta es tu última oportunidad. Su creatividad será sacudida y agitada. Ah, y tenemos Shawn Farquhar y Al Moessinger, María Ibáñez y otras que se anunciarán!
ALREDEDOR DE LA FLORIDA
FMA 50 ANIVERSARIO
El anuncio "oficial" que se han hecho del Estado de Florida convención de magia, el 50 º aniversario, el próximo año se llevará a cabo en Orlando, fin de semana largo. Esta convención está siendo patrocinado por la FMA y estamos pidiendo a enviar a todos sus miembros para que cada mago Florida tiene la oportunidad de convertirse en un miembro de la "primera 100 Club" de la convención.
Para los primeros 100 que se inscriban, recibirán asientos preferenciales / reservado (mejores asientos en la casa) en una sección sólo para ellos (los demás tendrán de estar "abierto"), tienen un "paso rápido" (permitidos en el espectáculo habitación primero, antes de sentarse general), recibirá un cartel convención libre, recibirá un programa de la convención "deluxe" y recibir un especial de "bling" tarjeta de identificación. Pero hay que darse prisa, ya que, como se ha dicho, las inscripciones están llegando pulg Así que por favor envíe este mensaje a todos los miembros de su club para que no se queden fuera. Además, asegúrese de registrarse para el banquete de los premios a las estrellas. Usted no será decepcionado. Una cosa más … Esté preparado para permanecer hasta tarde en la noche y levantarse temprano por la mañana.
Después de una ausencia de 19 años, el Estado Convención Mágica Florida regresa a Orlando para la convención del 50 aniversario grande, un año a partir de esta fecha (no días).
A. Ver el sitio web en www.fma50th.com
B. Confía en mí. Usted tendrá que ser uno de los primeros 100 para registrarse. Dado que los tres (3) programas estarán estar "abierto", los primeros 100 inscritos obtendrá preferido / asientos reservados, junto con algunos "extras / Extras" muy fresco.
C. La convención especial $ 89. precio de la habitación no se pueden reservar hasta el 10 de junio (sólo dos semanas).
D. El nuevo Harry Potter y la expansión viaje transformador deben estar abiertas por el tiempo de convenciones y justo al otro lado de la calle del hotel.
E. Vamos a tener una "Fiesta de Bienvenida" primera noche (no "noche antes de" partido) … así que prepárate para quedarse hasta tarde y levantarse temprano para los eventos late-night/early-morning.
F. Grandes descuentos inscripción a la convención para los cónyuges y los jóvenes para llevar a toda la familia y hacer unas vacaciones fuera de él.
No se anunciaron G. Hechos hasta el 31 de octubre, pero algunos actos muy interesantes ya se han comprometido … ok … Te diré una vez al mes a partir de ahora.
H. No ¿Le gustaría ganar uno de los trofeos quincuagésimo aniversario para mejor etapa y el acto de cerca y conseguir que su nombre sea conocido?
I. Inscríbete ahora para ser parte de la "Primera 100 Club".
SOCIETY OF AMERICAN MAGICIANS
Inspiración, imitación y la violación
Inspiración, imitación y la infracción es el título de la specialpanel fijado para 16:00. 4 de julio en la Sociedad Americana de Magos convención anual en Washington, este es un extra? Añadió? característica moderada por genios columnista Sara Crasson con panelistas Bob Hojas y Dirk Losander. El debate abarcará aspectos valiosos de la copia, la ética y la ley en la comunidad mágica.
Consulte el calendario de convenciones completo en www.magicsam.com
21 "en vivo" MAGIC DISTRIBUIDORES SERÁN EN DC.
El Internet es divertido y You Tube útil cuando se desea ver los nuevos trucos que salen al mercado – pero– No hay nada como la "DEMO EN VIVO" de las presentaciones coloridas y emocionantes de los concesionarios. El momento golpeteo, el manejo y el rendimiento es lo que se obtiene junto con los pros y los contras de honestos los efectos que verás. Ellos estarán esperando en la sala de distribuidor en la Sociedad de Magos 2013 Convención Americana (julio 3-4-5-6 -) en el Hotel Marriott Crystal Gateway en Arlington VA. Usted encontrará todo, desde una punta del pulgar a una tabla flotante está en un solo lugar con una variedad de 21 mesas diferentes distribuidores. Atrezzo, libros, sedas y accesorios del DVD estarán en exhibición .. Echa un vistazo rápido a la lista en http://magicsam.com/annual-convention/dealers-for-washington-dc-2013/ Los tipos especiales de hoteles caducan Junio ​​11 – Regístrese ahora
INTERNATIONAL BROTHERHOOD OF MAGICIANS
Número de junio 2013 de la revista The Linking Ring, vol. 93, N º 6:
Editor: Samuel Patrick Smith
Comentado por Paul A. Lelekis
El Linking Ring cuenta con la mayor circulación de la revista de cualquier mago. Los usuarios pueden acceder a TLR en www.magician.org.
Rich Bloch aparece en la portada de TLR de este mes y, incluido, es una historia dentro de su extraordinaria vida en la magia, escrita por Don Greenberg. Además nos enteramos de "trabajo de amor" de Rich, su etapa de 50 asientos íntimo, The Parlour Theatre Dickens, (el nombre de Charles Dickens) en Millville, Delaware – con aperitivos y bebidas! Sr. Bloch también se ocupa de los "5 grandes mitos mágicos"! Esta tesis proporciona algunos consejos excelentes para el mago haciendo!
El Hocus Pocus desfile cuenta con Rich Bloch y una docena incluso efectos que se pueden realizar para Parlor / Cabaret tipo de magia, así como de cerca! Los efectos incluidos son muy creativos y proporcionan magos, excelente material que va a añadir a su repertorio!
Aficionados a la historia mágicos serán exaltados a aprender sobre el Simposio de Washington en Historia Mágica! Alan Dean Carnegie informa en su primera conferencia de tres días de la historia de la magia!
Un artículo titulado, In Memoriam: Pasado Presidente Internacional, Bob Escher dice a los lectores sobre el impacto Sr. Escher tenía la magia y los magos y su maravillosa generosidad!
Adele Friel Rhindress (ex asistente de la Gran Blackstone) lanza una nueva serie de artículos, momentos mágicos, empezando por Terry Evanswood.
Mi Padre Deyip Loo es un artículo de los ojos de su hija. Deyip Loo fue asistente de Blackstone y Dante y la estrella de su propia familia magos show!
DEL EDITOR, este artículo mensual, por nuestro propio editor Linking Ring, Sammy Smith, arroja nueva luz sobre las comparaciones entre los jóvenes y los artistas más maduros, neurofisiológico – si es que existe una palabra!
CORTA DE BOTES por Bev Bergeron presenta a los lectores con un maravilloso espectáculo que creó a finales de 1960, Hansel y Gretel, el Magic Show en Princess Taller de Teatro de Hollywood con las fotos de los accesorios para el escenario real! Este artículo es fascinante!
EL NIÑO-SHOW CIRCUITO por Marty Hahne discute esenciales magia, que una lista exhaustiva de los elementos que harán que sus shows más organizado y más agradable para los miembros de la audiencia. Sr. Hahne ofrece algunos buenos consejos en este artículo!
PULIDO DE LOS ANILLOS por Skip Way continúa con el tema de la organización con algunas buenas ideas e instrucciones para enseñar a los niños la magia y la forma de ser austeros con el gasto de la creación de la magia y espectáculos!
La magia de sesiones!
Para aquellos de ustedes que les encanta aprender nueva magia estarán encantados con las maravillosas contribuciones de magia, totalmente explicado, en las siguientes columnas siguientes:
El London Eyes de Peter Scarlett presenta The Magic Circle Stage Mago del año, John Van de Put con su Piff el personaje del dragón Magic! Peter Scarlett también ofrece una maravillosa interpretación de cobre / plata / cobre amarillo – un clásico de la magia!
RINCON TARJETA de Mike alimentación – Este mes cuenta con un nombre bien conocido en la magia, Ian Baxter! Ian es apuñalado en la oscuridad, es una interpretación muy inteligente de la clásica puñalada Card es muy fácil de hacer!
MEDIOS por Joe M. Turner presenta túnel carpiano por Scott Robinson. Este es un efecto en el que se coloca una moneda en su mano y luego "arrancado" de la parte posterior de su puño cerrado – tres veces bajo condiciones cada vez más imposibles!
SHOWTIME de Peter Marucci proporciona un efecto muy inteligente, al girar el gusano, la utilización de un Pan polluelo y algunas sedas! Usted va a encantar esto!
CUENTOS MAGIC por Ed Solomon – Ed recita a los lectores, otra aventura mágica y colorida de su alter-ego, DeNomolos que llamaré cráneo! Este es un descubrimiento tarjeta inteligente con el uso de un mini-esqueleto!
HOCUS in Focus cuenta con un equipo de expertos que revisan muchos nuevos elementos de magia para que los magos del mundo pueden comprar sabiamente!
La varita rota paga un tributo mensual a nuestros compañeros artistas que han pasado y celebra su vida en lugar de morns su paso.
Hay demasiados elementos y demasiada magia en esta edición de El Linking Ring para mi lista, pero cada uno es de clase mundial!
Miembros de IBM pueden acceder a cada tema en la Web Portal IBM ya sea descargando el PDF o mediante la lectura de la versión digital.
Los anunciantes – sus productos en todo el mundo podrán disfrutar de la promoción sin igual en el Linking Ring a través de la hermosa revista impresa, la edición digital deslumbrante, y enlaces desde el Portal Web de IBM.
Para obtener más información acerca de la publicidad en el Linking Ring, póngase en contacto con BJ Hickman en advertising@magician.org.
VIDA DE MAGOS
JIM Blantz
Sacerdote mago bendecirá Yuma con actuaciones
POR DARIN FENGER – CARACTERÍSTICAS EDITOR
Como un sacerdote católico con muchos talentos, Jim Blantz no puede convertir el agua en vino durante la misa, pero seguro que puede convertir la leche en zumo de uva en la fiesta de cumpleaños de un niño.
Durante la mayor parte de su vida adulta, de 81 años de edad Blantz ha servido alegremente dos pasiones. Las primeras convocatorias de lo que están delante de las congregaciones y entregar sermones que agitan el alma, mientras que el segundo sólo puede implicar hacer un asistente encantadora desvanecen en el aire.
LEER MÁS
http://tinyurl.com/mq9w44v
DRUMMOND DINERO COUTTS
El ricachón con el toque mágico: Drummond Money-Coutts, descendiente de la famosa familia de banqueros, de cómo se convirtió en un mago de la sociedad
Informe del personal
Drummond Money-Coutts tiene un par de trucos bajo la manga,
algunos de los cuales se puede revelar en su nuevo documental Shark Card
Por supuesto, no debería ser una sorpresa que la sociedad mago Drummond Money-Coutts parece materializarse delante de mí sin que yo siquiera registrar su llegada.
A 6 pies 3 pulgadas de altura, delgado, guapo y bien arreglado, él no es el tipo de hombre para pasar desapercibido, incluso en los alrededores chichi del restaurante Knightsbridge en el que nos encontramos, pero Old Etonian Drummond no le gusta llamar la atención sobre sí mismo .
LEER MÁS
http://tinyurl.com/n6lmvpw
EVENTOS Y CONVENCIONES EN OTRAS PARTES
Magia En La Playa 2014 Inscripciones abiertas
Quinto Anual de Magia en la playa, Myrtle Beach, Carolina del Sur, EE.UU.
16-18 en 2014, Ocean Dunes Resort & Conference Center
Ya sé que parece que fue ayer nos envuelto un fin de semana increíble en el Magic at the Beach 2013. Si fueron capaces de ser parte de nuestro evento les damos las gracias por haber venido. Esperamos que usted está haciendo planes para asistir a nuestro próximo evento. Hemos estado trabajando duro para hacer que nuestro próximo evento aún mejor y sólo hemos mejorado la página web para darle un aspecto más elegante y moderno.
Nuestro equipo ha estado ocupado haciendo los arreglos y la reserva de talento, así y estamos muy contentos de anunciar algunos de los grandes actos ya reservados:
Woody Aragon – Woody Aragón no es sólo un excelente mago tarjeta y técnico que es ante todo un artista mágico increíblemente entretenido.
El Sr. Aragón ha aparecido en programas de televisión internacionales en España, Alemania y Estados Unidos.
Sus numerosos premios incluyen el 2005 Campeón Español de Cartomagia, el prestigioso Premio Ascanio para el Mago del Año, Premio Internacional de Convenciones 1er Lugar de McMillan y la Sociedad del "Premio del Público" del mago americano y "Excelencia en magia de cerca Premios" , sólo para nombrar unos pocos.
Woody se presentará su espectáculo unipersonal "Liar Bald Frente", un lugar en el All-Star Close-up Show, una conferencia y un taller especial el domingo. No te pierdas la oportunidad de ver a esta estrella internacional!
También habrá la presentación de Gaston – El dos veces ganador del FISM y el Mago del Año de Alemania – conferenciante, autor, intérprete, escritor y actor – Gaston, es un miembro clave de los dedos Golpear ligeramente famoso y uno de los artistas más creativos de la magia.
Gaston se aparecen en el All-Star Close-up Show, Cabaret Show, y Champions of Magic Show de Magia en la playa, así como la presentación de una conferencia. Esta es la primera aparición de Gaston en la costa este. No te pierdas esta oportunidad única de ver a Gaston en los EE.UU. en el Magic en la playa!
Que se celebra los días 16 – 18 de enero 2014 en Myrtle Beach, Carolina del Sur, EE.UU.. Ocean Dunes Resort & Conference Center.
Todas las habitaciones están frente al mar y es de $ 59 la noche USD.
Información para el Ocean Dunes Resort & Conference Center está disponible en nuestro sitio web. Llame al 1-800-599-9872 para reservar su habitación hoy!
Asegúrese de mencionar mágica en la playa para obtener la tarifa especial.
El cupo es limitado. Inscríbase pronto y ahorre!
Registrate Ahora – www.MagicAtTheBeach.org o llame al 843-626-8191 Broadway Mágico
CUMPLEAÑOS DE LA SEMANA
Jeff Alan – Lee Alex
Esteban Aviles – Steve Bender
Tony Blanco – Chris Capstone
Teresa Carbo – Bruce Chadwick
Barbara Dallas – Shawn Farquhar
Glen Foster – Wil Golden
Scott Harry – Claude Jan
Steve Johnson – Warren Kaps
Alan Kratish – Mago Lebart
Giovanni Magichands – Charlie Martin
Timothy McMaster – Remy Mendez
Michael Myers – Julio Ortega
Leland Pennington – Peter Samelson
Zachary Matthew Scott – Kipp Sherry
Shawn Spencer – Docc Strange
Peter Valance – Travis Watson
Feliz cumpleaños a ti,
Feliz cumpleaños a ti,
Felizcumpleaños, amigos queridos
Feliz cumpleaños a ti.