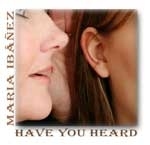 Have You Heard?…
by Maria Ibâñez / September 16, 2013
Greetings, a sad day for all of us as we stay tuned to the news reports of a shooting with multiple victims at the US Navy Yard in Washington D.C.  Current news is 12 confirmed dead with reports still coming in.  Sad news and prayers going to the families whose lives have been touched.
Magic and Meaning is coming up in October and I am excitedly looking forward to attending.  Always enjoy taking courses and conferences on magic and this one promises to be a super one; naturally anything that the McBride school offers is top of the line.  I can hardly wait to be there.
Until next time my friends, keep a dream in the making for you create your tomorrows by what you dream today.
Maria Ibáñez

Enjoying the newsletter? Have news to share? Wish to subscribe someone?
Just send an email to merlina@merlina.com
Of course, the same email may be used to send a note
if you want to make these newsletters disappear.

NEWSFLASH
MAGICIANS LIFE
  CONVENTIONS AND EVENTS ELSEWHERE
BIRTHDAYS FOR THE WEEK


THOUGHT FOR THE WEEK 
"Think left and think right,
and think low and think high
Oh the thinks you can think up,
If only you try."
— Dr Seuss

NEWSFLASH
TIME IS RUNNING SHORT – JUST 6 WEEKS LEFT
Our 13th annual Daytona Festival Of Magic is just a few weeks away! It is  filling up fast and you do not want to miss out on what will surely be the convention to attend this year in the south-east! As soon as you arrive, be sure to check out the International Dealer's Room! That's right, there will be magic dealers from all around the globe who will be available to each person every day at their booth in our dealer's room! But that's not all! Have you heard about the food for this year's dinner?
In the past, they have always has a Friday Night Gala Revue Show complete with a very popular Gourmet Deli Dinner. Now, while this has always gone over very well, the one thing that was never liked was that you would have to get up from your table (one table at a time) and get your food yourself and then return to your seat. This doesn't seem like much, but during that time, you could have missed one of the many strolling magicians who are traveling table to table entertaining guests.
Well, after thinking long and hard about that and this year we are pleased to announce that after a long day of convention going, all you'll have to do for the Friday Night Dinner is just sit down. That's it! From now on, the convention will be offering you a fully catered dinner meal complete with professional wait staff who will bring you your food directly from the kitchen! No more standing in line for up to 10 to 15 minutes and no more weaving your way in and out of the crowd with your dinner plate! This year, we take care of everything for you!
It will be a complete dinner meal featuring the most mouth watering roasted chicken you have ever tasted with all the trimmings! And, if you're not into that, let us know two weeks before the convention and we will set you up instead with our fresh salmon! The Daytona Beach Resort And Conference Center is well known for their outstanding dinners and we know that you will love what they have to offer. Everything you'll need to enjoy a top quality dining experience will be provided for you along with a Las Vegas style Cabaret Magic Show to close out your dinner!
From the very beginning, we have consistently been the best value in magic conventions around the world! You simply cannot experience a full weekend's worth of Stage Shows, Lectures, Teach-Ins, Contests and more for less than $200 – $300 and we have always done it for a fraction of that!
The level of talent that we draw to our convention is second to none and this year is no different. As of right now, we have booked three performers from "America's Got Talent", two acts from over seas and more. This is only the beginning, so the sooner you register, the better your seating will be for all the convention shows and events!
We hope that you will be able to make it the 2013 Daytona Festival of Magic. This will truly be the best convention yet!
REGISTER TODAY
http://tinyurl.com/l7we3zp
MAGICIANS LIFE
IAN GALLOWAY
OC magician with an arsenal of tricks plans shows for Temecula, Murrieta
by Alex Groves |  Special to the Valley News
While some magicians do simple hat tricks and other fun but simple illusions, 22-year-old magician Ian Galloway does a unique show to not only engage children, but also adults.
"I levitate a table in the finale of the show and then I levitate myself," he said. "This is for my parlor show of about 50 people or more. And then at the end of that I make butterflies appear after I levitate."
READ MORE
http://tinyurl.com/lkcgzt4

MICHAEL KENT
Small stage, major magic:
Magician Michael Kent
to perform at MSSU
By Joe Hadsall
Globe Features Editor
MIAMI, Okla. — Michael Kent didn't know how to react to "Wrecking Ball," the latest music video from Miley Cyrus. In the video she appears naked, making strange gestures on a large wrecking ball.
READ MORE
http://tinyurl.com/k92gf9h

ALI COOK
Ali Cook, Selby Town Hall,
September 20
Staff Report
Ali Cook
NORTH Yorkshire magician Ali Cook, from ITV1's Penn And Teller: Fool Us, will leave his Selby Town Hall audience "shocked and amazed" by his inventive original magic tricks and large-scale illusions on September 20.
The Silver Star associate member of the Inner Magic Circle took his first steps as a magician when doing sleight-of-hand tricks as a child, growing up at Bishop Thornton, near Harrogate.
READ MORE
http://tinyurl.com/ksd7794

CONVENTIONS AND EVENTS 

BIRTHDAYS FOR THE WEEK
Tony Binarelli – David Bowers
Daniel Caruso – Rick Carruth
Cavaliere – Nicole D'amico
E-nygma – Mago Frank
Joe Fusco – Timothy Graves
Harold Greenbaum – Cesar Ilusionista
Jeff Jones – Nathan Kranzo
Mago Linus – Sandy Lobenstern
Steff Lorgia – Carlos Mazno
Keith Noaker – Thomas Olenick
Jorge Salvador – Bonnie Saxe
Juan Pablo Spelz – Jania Taylor
Luis Tinoco – Ron Vedder
Randy Weidenhamer – Joe Young
Happy birthday to you,
Happy birthday to you,
Happy birthday dear friends
Happy birthday to you

Escucho?…
por Maria Ibâñez/Septiembre 16, 2013
Saludos, un día triste para todos nosotros, atentos a las noticias de un tiroteo con múltiples víctimas en el Astillero de la Armada de EE.UU. en Washington DC Noticias de actualidad es de 12 muertos confirmados con los informes siguen llegando pulg noticias y oraciones van a las familias cuyos Sad vidas han sido tocadas.
Magic and Meaning será  en octubre y estoy emocionada deseando asistir. Siempre disfruto de tomar cursos y conferencias sobre la magia y éste promete ser super, naturalmente, todo lo que ofrece la escuela McBride superior. Casi no puedo esperar para estar allí.
Hasta la próxima ves, mantengan un sueño en elaboracion ya que crean sus mañanas con lo que sueñan hoy.
Maria Ibáñez
Disfrutas de esta revista? Tiene noticias para compartir? Desea suscribir a alguien?
Sólo tiene que enviar un correo electrónico a merlina@merlina.com
Por supuesto, el mismo correo electrónico puede ser utilizado para enviar una nota
si usted quiere hacer desaparecer estos boletines. 
ULTIMA NOTICIA
VIDA DE MAGOS
CONVENCIONES EN OTRAS PARTES
CUMPLEAÑOS DE LA SEMANA

PENSAMIENTO DE LA SEMANA 

" Piense en la izquierda y piense a derecha,
y piense bajo y piense alto
Oh, los pensamientos que usted puede pensar,
Si sólo se atreve intentar ".
– Dr Seuss
ULTIMO MINUTO
El tiempo se acaba – sólo faltan 6 semanas
El 13 º Festival anual de Daytona de la Magia está a sólo unas semanas de distancia! Se está llenando rápidamente y usted no quiere perder la oportunidad de lo que seguramente será la convención para asistir a este año en el sureste ! Tan pronto como llegue , asegúrate de revisar la habitación de la Banca Internacional ! Eso sí , habrá distribuidores mágicos de todo el mundo, que estará a disposición de cada persona todos los días en su stand en la habitación de nuestro distribuidor ! Pero eso no es todo ! ¿Has oído hablar de la comida para la cena de este año?
En el pasado , siempre se tiene una Noche de Gala Revue espectáculo completo con un Deli Gourmet muy popular cena . Ahora bien, aunque esto siempre ha ido muy bien , la única cosa que nunca fue gustaba era que tendría que levantarse de la mesa (un cuadro a la vez) y obtener su comida usted mismo y luego regresar a su asiento. Esto no parece ser mucho, pero durante ese tiempo , usted podría haber perdido uno de los muchos magos ambulantes que viajan mesa a entretener a los invitados .
Bueno, después de pensar mucho sobre eso y este año tenemos el placer de anunciar que después de un largo día de la convención va , todo lo que tienes que hacer para el viernes noche cena se acaba de sentarse . Eso es todo! A partir de ahora , la convención se le ofrece un servicio completo de restauración comida de la cena completa con personal profesional que le traerá su comida directamente de la cocina! No más de pie en la línea para un máximo de 10 a 15 minutos y no más que teje su camino dentro y fuera de la muchedumbre con su plato de comida ! Este año , nosotros nos encargamos de todo para usted !
Será una comida completa cena con la boca de riego de pollo asado más que he probado con todos los adornos ! Y, si usted no está en eso, vamos a conocer dos semanas antes de la convención y vamos a establecer que en lugar de nuestro salmón fresco ! El Centro de Daytona Beach Resort And Conference es bien conocido por sus cenas pendientes y sabemos que te encantará lo que tienen que ofrecer. Todo lo que necesitas para disfrutar de una experiencia culinaria de calidad superior será proporcionado para que , junto con un estilo Cabaret Vegas Magic Show Las de cerrar su cena !
Desde el principio , hemos sido siempre el mejor valor en convenciones de magia de todo el mundo ! Usted simplemente no puede experimentar el valor de un fin de semana lleno de Escenarios , Conferencias, Teach- Ins , concursos y mucho más por menos de $ 200 – $ 300 y siempre lo ha hecho por una fracción de eso!
El nivel de talento que nos acercamos a nuestra convención es el mejor, y este año no es diferente. A partir de ahora , nos hemos reservado tres intérpretes de " Got Talent de Estados Unidos" , dos actos de más de mares y mucho más. Esto es sólo el principio , así que cuanto antes se registre, el mejor de su asiento será para todos los espectáculos de convenciones y eventos!
Esperamos que usted será capaz de hacer que el Daytona Festival de Magia 2013 . Esto realmente va a ser la mejor convención todavía!
REGISTRESE HOY
http://tinyurl.com/l7we3zp
VIDA DE MAGOS
IAN GALLOWAY
OC mago con un arsenal de trucos planea shows de Temecula, Murrieta
por Alex Groves | Especiales a lista de Noticias de Valley
Mientras que algunos hacen los magos simples trucos sombrero y otras diversiones que ilusiones sencillas, de 22 años de edad, mago Ian Galloway hace un espectáculo único, no sólo para atraer a los niños, sino también adultos.
"Yo levitar una mesa en el último partido de la serie y luego levitar mí mismo", dijo. "Esto es para mi sala de espectáculo de cerca de 50 personas o más. Y luego, al final de la que hago mariposas aparecen después de levitar."
LEER MÁS
http://tinyurl.com/lkcgzt4
MICHAEL KENT
Pequeño escenario, gran magia:
Mago Michael Kent
para actuar en MSSU
Por Joe Hadsall
Globe Características del Editor
MIAMI, Oklahoma – Michael Kent no sabía cómo reaccionar ante "Wrecking Ball", el último video musical de Miley Cyrus. En el vídeo aparece desnuda, haciendo gestos extraños en una gran bola de demolición.
LEER MÁS
http://tinyurl.com/k92gf9h
ALI COOK
Ali Cook, Selby Town Hall,
20 de septiembre
Informe del personal
Ali Cook
Yorkshire del Norte mago Ali Cook, de Penn y Teller ITV1: Fool Us, dejará su ciudad Selby sala de audiencias "conmocionado y sorprendido" por sus inventivos trucos de magia e ilusiones originales a gran escala el 20 de septiembre.
The Silver miembro asociado estrella del Inner Magic Circle dio sus primeros pasos como un mago que hace trucos de prestidigitación de la mano como a un niño, al crecer en Bishop Thornton, cerca de Harrogate.
LEER MÁS
http://tinyurl.com/ksd7794
EVENTOS Y CONVENCIONES EN OTRAS PARTES
CUMPLEAÑOS DE LA SEMANA
Tony Binarelli – David Bowers
Daniel Caruso – Rick Carruth
Cavaliere – Nicole D'amico
E-nygma – Mago Frank
Joe Fusco – Timothy Graves
Harold Greenbaum – Cesar Ilusionista
Jeff Jones – Nathan Kranzo
Mago Linus – Sandy Lobenstern
Steff Lorgia – Carlos Mazno
Keith Noaker – Thomas Olenick
Jorge Salvador – Bonnie Saxe
Juan Pablo Spelz – Jania Taylor
Luis Tinoco – Ron Vedder
Randy Weidenhamer – Joe Young
Feliz cumpleaños a ti,
Feliz cumpleaños a ti,
Felizcumpleaños, amigos queridos
Feliz cumpleaños a ti.