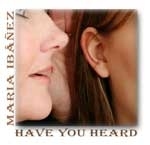 Have You Heard?…
by Maria Ibâñez / January 6, 2014
Greetings, first thing being first, a very Happy New Year to each of you.  May 2014 bring you and your loved ones nothing but great things with much health and happiness included in monumental quantities.
For us the holidays were a rollercoaster of emotions….the first year without my dad….my mom not doing well….just a not as happy as other years time but we could be thankful that we were with our sons, daughter in law and the grandchildren.
Today is Three Kings Day, the version of Christmas that I grew up with as a child so in honor of that and in honor of the three wise men from the Orient who rode on camels to bring the little ones gifts, I wish you a Happy Three Kings Day.
My dear Montejo would have celebrated his birthday this week and although he is no longer with us physically, I know he is an angel who watches over me.  Happy birthday to you in heaven my friend and I will hold my hugs until we meet again.
Until next time my friends, keep a dream in the making for you create your tomorrows by what you dream today.
Maria Ibáñez

Enjoying the newsletter? Have news to share? Wish to subscribe someone?
Just send an email to merlina@merlina.com
Of course, the same email may be used to send a note
if you want to make these newsletters disappear.


MAGIC IN MIAMI
13 IS NOT UNLUCKY
MAGICIANS LIFE
Julie Eng
Helder Guimarães
James Locke
I.B.M. NEWS
CONVENTIONS AND EVENTS ELSEWHERE
BIRTHDAYS FOR THE WEEK
 "Fantasy is a necessary ingredient in living, it's a way
of looking at life through the wrong end of a telescope."
Dr Seuss
Magic is alive and well in Miami with some exciting things coming down the road in the next few months so be on the lookout for some truly innovative ideas to be implemented thanks to some great minds coming together to make it happen.

 13 IS NOT UNLUCKY
PAUL LELEKIS
Note from editor:  the number 13 is not always unlucky…..just read below.  Congratulations Paul!
I have a new e-book out (my 13th) It is an e-book covering every aspect of table-hopping plus magic for performance.
This e-book will make life much easier for such performers and those who wish to pursue this very lucrative career!
I have attached my e-book to this message, it costs $10.00 and can be found at Lybrary.com at the following link:
http://lybrary.com/paul-a-lelekis-m-163788.html
MAGICIANS LIFE
JULIE ENG
My Magic Hands: Magic and rehab help transform kids with disabilities
Holland Bloorview hospital program provides
one-on-one instruction with children in treatment.
by Valerie Hauch
Photos by VALERIE HAUCH / TORONTO STAR
A 6-year-old magician known as "Magic Lucine" performs a rope trick at a show at Bloorview Kids Rehabilitation Hospital, part of a program that incorporates learning magic tricks with rehab. Magician Julie Eng, who started the Ny Magic Hands program 10 years ago, was on hand to assist.
Presto! Change-o! Magic is all about transformation.
READ MORE
http://tinyurl.com/mob2g36

Helder Guimarães
Nothing to Hide Star Helder Guimarães on How a Lifetime of Magic Led Him to Theater
and Neil Patrick Harris
The performer talks starring in the off-Broadway magic show he cocreated with Derek DelGaudio.
by David Gordon – New York City, Off-Broadway
Helder Guimarães in Nothing to Hide at Signature Center.
Photo: © Michael Lamont
Helder Guimarães isn't a headlining name most audiences would recognize, but in the world of magic, this 31-year-old is well on his way to becoming a legend. The Portuguese-born Guimarães was awarded the title of Parlour Magician of the Year by the Academy of Magical Arts for three years running, World Champion of Card Magic by the Fédération Internationale des Sociétés Magiques, and the Ascanio Prize by Sociedade Española de Ilusionismo. He is the only person in history to have all of these major awards.
READ MORE
http://tinyurl.com/lfazfbq

JAMES LOCKE
The Great LaDini winds down 50-year career
Farmington magician vanishing from the tour circuit
by John Nolan
James Locke, aka The Great LaDini, is all but
disappearing from show business after 50 years as a magician.
(John Nolan/Times photo)
FARMINGTON — "I am 98 percent retired from show business," said James Locke, aka James LaDini, The Great LaDini and Zing the Clown, as he looked back on his lifetime career as an entertainer. Disappearing venues, health complications and advancing age are all contributing factors.
READ MORE
http://tinyurl.com/k42652d

INTERNATIONAL BROTHERHOOD OF MAGICIANS
FROM B.J. HICKMAN
Hi T-Report subscribers:
I wanted you to know in case you didn't, and to help spread the word: I handle the advertising for The International Brotherhood of Magicians (The Linking Ring Magazine and www.Magician.org). I have another email newsletter list of Advertisers and Advertising Prospects that you are welcome to join.
Every month, I send an email with advertising availability info, special offers, and reminders to advertisers about deadlines, etc.
If you want that email every month, or want more information about advertising in The Linking Ring, please send me a note, BJ@BJHickman.com. Rest assured, you are not going to get that email unless you let me know you want it, so don't unsubscribe to this email, just let me know if you want the International Brotherhood of Magicians Advertisers email.
Thanks! and Happy New Year!
BJ

CONVENTIONS AND EVENTS
FROM DAN STAPLETON
The 50th anniversary of the Florida State magic conventions is only five months away. If you haven't already done so, please register TODAY. Print out the form found  at www.fma50th.com and mail it to Lynn. Registering early will provide you with additional information that Registration Chairman Lynn sends out every month….for those who have already registered. And, speaking of which, it is a daunting task at the Registration Desk if you decide to register (at) the convention. Badges have to be made out, envelopes have to be stuffed and (verbal) information has to be explained to each who have not pre-registered. And that creates long lines. So please register asap.
Banquet: Since we are limited to 150 attendees for our banquet, 60% are already gone. This will be a first class (served) banquet where the awards will be presented and a cabaret show will be performed. Lynn has designed a beautiful souvenir menu/program  and table center pieces. Also, if you attend the banquet and have special dietary requests, please let Lynn know on your Registration form. Also, bring something nice to wear at the banquet. This night will be a classy night to remember.
Hotel: As of this date, 50% of our contracted hotel room block has been sold. Yes, you can still get a room once our "block" has been sold but it will cost you more so, do yourself a favor and book that hotel room asap so you are not disappointed and make sure you tell the hotel that you are with the convention for our $89. rate.
Convention first night: The convention kicks off at 4:00pm on Friday, May 23 and will conclude either at midnight, Sunday, May 25 (or possibly noon , the next day). There will be lots happening that Friday night as our 3-hour party will be taking place inside the large dealers room, which by the way, is open (7:00pm-10:00pm) for ANYBODY as our appreciation to the dealers. So, even if you don't register for the convention, come on by and join the fun at the party. Next month we will be telling all that will be happening the first night of the convention.
Finally, take a look at the terrific talent line-up at the www.fma50th.com web site. And there are four or five more performers to list as soon as we hear back of their availability.
Kerry Pollock
Kerry is a professional comedian / magician who has headlined resorts and casinos as well as corporate events throughout the country for over two decades.
His clean, original approach to the art has contributed to a refreshing and very entertaining full evening show. Audience participation is the icing on the cake. And better yet… every piece is a corner piece!
"My goal is to keep them laughing, have them wondering, and be 100% comfortable with my show even if my mom were in the audience." says Kerry.
A former engineer and the founder of Wireless Wizardry Inc., Kerry has combined his expertise in electronics with his showmanship to create props and illusions for top names such as Disney, Penn & Teller, Harry Anderson, Lance Burton, Amazing Jonathan and others.
"Kerry has instant rapport with the audience. His forty minute set was most entertaining; and the audience loved what he was doing." Whoot Magazine, Atlantic City
"A thoroughly enjoyable alternative to ordinary standup." Variety Magazine
"Relaxed, witty, professional who knows his trade and can gauge his audiences. He does a standup act for nearly one and a half hours which is no mean feat when you consider he had us laughing all the time." Caymanian Compass
"One of the most powerful and charming performers I know" Teller (Penn & Teller)
Oscar Muñoz– IBM Gold Cups Winner
Oscar Muñoz has earned a Doctorate in magic from the FFFF Fraternity in Batavia, N.Y. Oscar brings more than 27 years of experience as a professional motivator speaker and master comic magician.
He is known throughout the state of Texas as the leading specialist in the field of educational and motivational magic shows for students of all ages and grade levels.
Oscar has also appeared on TV, been published in numerous magazines, and lectured for organizations world-wide, and was recently the first American to receive the International Children's Entertainer Championship in Blackpool, England.
Other awards are:
1999 International Brotherhood of Magicians – Gold Cup Champion
The Society of American Magicians – First Place Gold Medal
The Texas Association of Magicians – 3 time Champion
At the convention, Oscar will perform on stage, perform Close-up as well as lecture.
2014

January 13-14

Creativity at Sea
The Final Voyage
WWW.CREATIVITYATSEA.COM

Sailing from
Ft. Lauderdale

January 16-18

Magic at the Beach
– www.MagicAtTheBeach.org
1-843-626-8191

Myrtle Beach SC

Jan. 30 – Feb.1

The Columbus Magi-Fest
www.magifest.org

Columbus, OH

February 13-16

BSAS Tiene Magia
www.bsas-tienemagia.com.ar

Buenos Aires
Argentina

May 23-25

Florida Magicians Association
www.fma50th.com

Orlando, FL

April 10-13

Oceanside Magic Invitational
www.OceansideMagic.com

South Yarmouth, Cape Cod, MA

July 1-5

IBM SAM COMBINED CONVENTION
WWW.IBMSAM.COM

St Louis, MO

November 7-9

Daytona Festival of Magic
WWW.DAYTONAMAGIC.COM

Daytona Beach, FL

BIRTHDAYS FOR THE WEEK
Mago Jahir Amak – Virginia Apperson
Adilson Arca – Dick Blowers
Steven Paul Carlson – Emanuel Colombo
Jhonny Contreras – Kent Cummins
Carlos Dinucci – Eduardo Andres Duran
Julio Fernandes Fernandes – Marcel Fors
Thierry Gauly – Jay Gorham
Scott F Guinn – Larissa Gurido
William Hamlin – Alba Kan
Steve Lancaster – Christian Lavey
Mago Joel Leiva – Steve Lobley
Harry el Mago – Valter Marchesoni
Colin McLeod – Gianni Minardo
Eduardo Mufarregue – Mike Myers
Roger Nicot – Mago Ozkar
Jose Carlos Perdigao – Raphael Pinheiro
Mago Herry Potters – Mag Ratsel
Dave Risley – Donna Rosenthal
Carlos Santillan – Matt Schick
Barb Segal – Arlen Solomon
Stefan Stefanov – Sho Tang
Happy birthday to you,
Happy birthday to you,
Happy birthday dear friends
Happy birthday to you!

Escucho?…
por Maria Ibâñez/Enero 6, 2014
Saludos, lo  primero debe ser primero asi que un muy Feliz Año Nuevo a cada uno de ustedes. Que el 2014 traiga a usted y sus seres queridos solo cosas buenas y mucha salud y felicidad incluidos en cantidades monumentales
Para nosotros las vacaciones fueron una montaña rusa de emociones …. el primer año sin mi papá …. mi mamá no estaba bien …. solo fueron unas no tan feliz como otros años pero podríamos estar agradecidos de que estábamos con nuestros hijos, nuera y los nietos.
Hoy es el Día de Reyes, la versión de la Navidad con que crecí como un niña así que en honor a eso y en honor a los tres Reyes Magos del Oriente que montaron en camellos para traer regalos a los más pequeños, les deseo un Feliz Día de Reyes.
Mi querido Montejo habría celebrado su cumpleaños esta semana y aunque ya no está físicamente con nosotros, sé que él es un ángel que vela por mí. Feliz cumpleaños a ti en el cielo mi amigo y no llevará a cabo mis abrazos hasta que nos encontremos de nuevo.
Hasta la próxima ves, mantengan un sueño en elaboracion ya que crean sus mañanas con lo que sueñan hoy.
Maria Ibáñez
Disfrutas de esta revista? Tiene noticias para compartir? Desea suscribir a alguien?
Sólo tiene que enviar un correo electrónico a merlina@merlina.com
Por supuesto, el mismo correo electrónico puede ser utilizado para enviar una nota
si usted quiere hacer desaparecer estos boletines. 
MAGIA EN MIAMI
EL 13 NO ES DE MALA SUERTE
MAGICIANS LIFE
Julie Eng
Helder Guimarães
James Locke
IBM NOTICIAS
CONVENCIONES Y EVENTOS
CUMPLEAŇOS DE LA SEMANA

PENSAMIENTO DE LA SEMANA 

"La fantasía es un ingrediente necesario para la vida, porque es una manera
de ver la vida a través del extremo equivocado de un telescopio "
Dr Seuss
MAGIA EN MIAMI
La magia está viva y bien en Miami con algunas cosas interesantes que vienen en camino en los próximos meses, así que esten en la búsqueda de algunas ideas verdaderamente innovadoras que se ejecutarán gracias a algunas grandes mentes que se unen para hacer que suceda.
EL 13 NO ES DE MALA SUERTE
PAUL LELEKIS
Nota del editor: el número 13 no siempre es mala suerte ….. leer a continuación. Felicidades Paul!
Tengo un nuevo libro electrónico a (mi 13) Se trata de un e-libro que cubre todos los aspectos de trabajo  magico de mesa en mesa.
Este libro le hará la vida mucho más fácil para estos artistas y los que desean seguir esta carrera muy lucrativo!
Solo cuesta $ 10.00 y se puede encontrar en Lybrary.com en el siguiente enlace:
http://lybrary.com/paul-a-lelekis-m-163788.html
VIDA DE MAGOS
JULIE ENG
Mis Manos mágicas : la magia y la ayuda de rehabilitación transforman niños con discapacidad
Programa de hospital de Holanda Bloorview proporciona
uno-a- uno la instrucción con los niños en tratamiento.
por Valerie Hauch
Fotos por VALERIE Hauch / Toronto Star
Un mago de 6 años de edad, conocido como "Magia Lucine " realiza un truco de la cuerda en un show en el Hospital de Rehabilitación de Niños Bloorview , parte de un programa que incorpora el aprendizaje de trucos de magia con la rehabilitación . Mago Julie Eng, que inició el programa Ny Magic Hands hace 10 años, fue el encargado de ayudar .
Presto! Cambiar -o! La magia es todo acerca de la transformación.
LEER MÁS
http://tinyurl.com/mob2g36
Helder Guimarães
No hay nada que ocultar la estrella Helder Guimarães sobre cómo toda la vida de la Magia le llevó a Teatro
y Neil Patrick Harris
Las conversaciones intérprete protagonista en el espectáculo de magia de Broadway que co-creó con Derek DelGaudio .
por David Gordon – la ciudad de Nueva York, Off- Broadway
Helder Guimarães en nada que ocultar en el Centro de Firma .
Foto: © Michael Lamont
Helder Guimarães no es un nombre encabezando la mayoría de las audiencias reconocerían , pero en el mundo de la magia, esta de 31 años de edad, está bien en su camino de convertirse en una leyenda. El Guimarães , nacido en Portugal fue galardonado con el título de Parlour Mago del Año por la Academia de Artes Mágicas durante tres años consecutivos , Campeón del Mundo de Cartomagia por la Federación Internationale des Sociétés Magiques , y el Premio Ascanio por Sociedade Española de Ilusionismo . Él es la única persona en la historia en tener todos estos importantes premios .
LEER MÁS
http://tinyurl.com/lfazfbq
JAMES LOCKE
El Gran Ladini vientos hacia abajo 50 años de carrera
Farmington mago se fuga del circuito turístico
John Nolan
James Locke, también conocido como El Gran Ladini , es casi
desapareciendo del mundo del espectáculo después de 50 años como un mago.
( John Nolan / Tiempos foto)
FARMINGTON – "Yo soy el 98 por ciento se retiró del mundo del espectáculo ", dijo James Locke , alias James Ladini , La Gran Ladini y Zing el payaso , al mirar hacia atrás en su carrera de por vida como artista . Lugares que desaparecen , las complicaciones de salud y la edad avanzada son factores que contribuyen .
LEER MÁS
http://tinyurl.com/k42652d
IBM
Hola suscriptores de T-Informe
Yo quería que lo supieras por si no lo sabes,: Yo manejo la publicidad para I.B.M. (La Revista Linking Ring y www.Magician.org). Tengo otro email newsletter lista de anunciantes y Perspectivas de publicidad que usted es bienvenido a unirse.
Todos los meses, le envío un email con información publicitaria de disponibilidad, ofertas especiales y recordatorios a los anunciantes sobre los plazos, etc
Si desea que el correo electrónico todos los meses, o desea más información acerca de la publicidad en el Linking Ring, por favor envíeme una nota, BJ@BJHickman.com. Tenga la seguridad, usted no va a conseguir el correo electrónico a menos que usted me deja saber lo quieres, así que no anula la suscripción a este correo electrónico, sólo házmelo saber si desea que la Hermandad Internacional de Magos anunciantes de correo electrónico.
Gracias! y Feliz Año Nuevo!
BJ
EVENTOS Y CONVENCIONES EN OTRAS PARTES
DE DAN STAPLETON
El 50 º aniversario de los Convenios de magia del Estado de Florida está a sólo cinco meses de distancia. Si aún no lo ha hecho, por favor regístrese HOY . Imprima el formulario que se encuentra en www.fma50th.com y envíelo por correo a Lynn. Registro temprano le proporcionará información adicional que el presidente de registro Lynn envía todos los meses …. para los que ya han sido registrados. Y , hablando de eso , es una tarea de enormes proporciones en el mostrador de inscripción si decide inscribirse ( at) la convención. Insignias tienen que ser hechas , sobres deben ser rellenas y la información ( verbal) tiene que explicar a cada uno que no han pre-registrado . Y eso crea las líneas largas. Así que por favor registrarse lo antes posible.
Banquete: Ya que estamos limitados a 150 asistentes por nuestro banquete , el 60% ya se han ido. Esta será una primera clase ( servida ) banquete en el que se entregaron los premios y un espectáculo de cabaret se llevarán a cabo . Lynn ha diseñado un hermoso recuerdo del menú / de programa y de centros de mesa piezas. Además, si usted asistir al banquete y tienen requerimientos de dieta especial , por favor deje Lynn sabe en su formulario de registro . También, trae algo agradable de usar en el banquete. Esta noche será una noche elegante de recordar.
Hotel: A partir de esta fecha , el 50 % de nuestro bloque de habitaciones de hotel contratadas se ha vendido . Sí , usted todavía puede obtener una habitación una vez que nuestro "bloque" se ha vendido , pero le costará más aún , hazte un favor y reservar esa habitación de hotel cuanto antes así que no nos decepcionó y asegúrese de informar al hotel que usted está con la convención para nuestra $ 89. tasa .
Convenio primera noche: La convención comienza a las 4:00 pm el viernes, 23 de mayo y concluirá sea a medianoche , el domingo, 25 de mayo ( o, posiblemente, el mediodía , el día siguiente) . Habrá muchos que suceden que la noche del viernes como nuestro partido de 3 horas se llevará a cabo en el interior de la gran sala de los concesionarios , que por cierto , está abierto (7:00 pm- 10 : 00pm ) para nadie como nuestro agradecimiento a los distribuidores . Por lo tanto, incluso si usted no se registra para la convención , vamos por y unirse a la diversión en la fiesta. El mes que viene vamos a estar diciendo a todo lo que va a suceder la primera noche de la convención.
Por último , echar un vistazo a el talento excelente line-up en el sitio web www.fma50th.com . Y hay cuatro o cinco más artistas a la lista tan pronto como recibimos respuesta de su disponibilidad.
Kerry Pollock
Kerry es un comediante / mago profesional que tiene resorts y casinos encabezado , así como eventos corporativos en todo el país durante más de dos décadas.
Su enfoque limpio , original del arte ha contribuido a un espectáculo nocturno lleno refrescante y muy entretenido. La participación del público es la guinda del pastel . Y mejor aún … cada pieza es una pieza de la esquina !
"Mi objetivo es mantener a reír , se les preguntaba , y ser 100 % cómodo con mi programa , incluso si mi mamá estaba en la audiencia. " dice Kerry.
Un ex ingeniero y fundador de Wireless Hechicería Inc. , Kerry ha combinado su experiencia en la electrónica con su teatralidad para crear objetos y las ilusiones de los mejores nombres tales como Disney , Penn & Teller , Harry Anderson , Lance Burton , Amazing Jonathan y otros.
" Kerry tiene relación inmediata con el público. Su set cuarenta minutos era más entretenido , y el público le encantó lo que estaba haciendo " Whoot Magazine, de Atlantic City.
" Una alternativa de lo más agradable para standup ordinario. " Revista Variety
"Relajado , ingenioso, profesional que conoce su oficio y se puede medir a su público . Él hace un acto de pie durante casi una hora y media , que es toda una hazaña si tenemos en cuenta que nos había riendo todo el tiempo. " Caymanian Brújula
" Uno de los artistas más poderosos y encantadoras que conozco " Teller ( Penn & Teller)
Oscar Muñoz IBM Copas de Oro Ganador
Oscar Muñoz ha obtenido un Doctorado en la magia de la Fraternidad FFFF en Batavia , Nueva York Oscar aporta más de 27 años de experiencia como conferencista motivador profesional y dominar mago cómico .
Él es conocido en todo el estado de Texas como el especialista líder en el campo de los espectáculos de magia educativos y de motivación para los estudiantes de todas las edades y niveles de grado.
Oscar también ha aparecido en la televisión, ha publicado en numerosas revistas , y ha dado conferencias para las organizaciones de todo el mundo , y recientemente fue el primer estadounidense en recibir Campeonato Entertainer Internacional de la Infancia en Blackpool, Inglaterra .
Otros premios son:
1999 International Brotherhood of Magicians – Campeón de la Copa Oro
La Sociedad Americana de Magos – Primer Lugar: Medalla de Oro
La Asociación de Texas de magos – 3 veces Campeón
En la convención, Oscar se presentará en el escenario , realice Close-up , así como conferencias.
CUMPLEAÑOS DE LA SEMANA
Mago Jahir Amak – Virginia Apperson
Adilson Arca – Dick Blowers
Steven Paul Carlson – Emanuel Colombo
Jhonny Contreras – Kent Cummins
Carlos Dinucci – Eduardo Andres Duran
Julio Fernandes Fernandes – Marcel Fors
Thierry Gauly – Jay Gorham
Scott F Guinn – Larissa Gurido
William Hamlin – Alba Kan
Steve Lancaster – Christian Lavey
Mago Joel Leiva – Steve Lobley
Harry el Mago – Valter Marchesoni
Colin McLeod – Gianni Minardo
Eduardo Mufarregue – Mike Myers
Roger Nicot – Mago Ozkar
Jose Carlos Perdigao – Raphael Pinheiro
Mago Herry Potters – Mag Ratsel
Dave Risley – Donna Rosenthal
Carlos Santillan – Matt Schick
Barb Segal – Arlen Solomon
Stefan Stefanov – Sho Tang
Feliz cumpleaños a ti,
Feliz cumpleaños a ti,
Felizcumpleaños, amigos queridos
Feliz cumpleaños a ti.