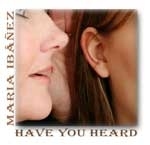 Have You Heard?…
by Maria Ibáñez / February 24, 2014
Greetings, wow, the last week of February already and it seems as though the year has just started, time flies when you are having fun.
This week was full of activities for us.  Jay and I celebrated our 41st anniversary this past Monday, we were busy with meetings most of the week and then there were large shows all weekend long.  Friday was Storytime at one of the municipalities I work at regularly, then we had a magic get together at our house with about 18 people.  Saturday we celebrated Dr. Seuss' birthday early at another municipality I work at and Sunday we had a "Storytelling in Paradise" event in Hollywood followed by surprise tickets to attend the Wine and Food Festival in South beach.  Jay and I are ready for a little break and rest.
Until next time my friends, keep a dream in the making for you create your tomorrows by what you dream today.
Maria Ibáñez
Enjoying the newsletter? Have news to share? Wish to subscribe someone?
Just send an email to merlina@merlina.com
Of course, the same email may be used to send a note
if you want to make these newsletters disappear.

MAGIC IN MIAMI
MAGIC AROUND FLORIDA
MAGICIANS LIFE
Rob Drummond
Mitch Williams
MAGIC MAGAZINE
CONVENTIONS AND EVENTS ELSEWHERE
BROKEN WAND
BIRTHDAYS FOR THE WEEK
"The more that you read, the more things you will know.
The more that you learn, the more places you'll go."
― Dr Seuss
THE YOUNGEST MAGICIAN
Magic has a great future in Miami and South Florida if this little one has anything to do with it.
Angelo Lorenzo, only three and a half years old has a passion for magic like few others we've seen at such an early age.  He is the first to pull up a chair and watch very, very closely when others are performing and insists on performing at meetings and get togethers.  His wish list for toys is all magic items and he spends, at his own request, time practicing and asking for help on what he wants to learn.
This week he asked to be taught "those cups with those balls" and so his father gave him an aluminum set (Angelo wanted professional ones not those plastic toy ones) and a set of plain red balls.  After half hour of practice, Angelo asked to dress like a magician (small tux to fit him) and performed the entire effect without help.  Yes, his hands are small; yes, he is very young but he performed them admirably and without flashing.
There is a 2 minute video of his presentation on the Magic In Miami page on Facebook and if you do not have Facebook, feel free to let me know and we will post the video on YouTube.
Keep up the good work Angelo….you have a future.  Oh, did I forget to mention?  His father is Americo Lorenzo, a Cuban born magician living in Miami…..his Godfather is Alexander Blade the well known illusionist and his great uncle is this year's I.B.M. and S.A.M. 1st place and Peoples' Choice winner, Alberto Lorenzo.
There is an old Cuban saying "what is inherited is not stolen" and it definitely is true in this case….he inherited his passion for the art from his family.
FACEBOOK PAGE LINK
http://tinyurl.com/ko2d8lk
MAGIC AROUND FLORIDA
STATE WIDE FLEA MARKET AND AUCTION
It's that time of year again…..
IBM Ring 170 & SAM 99 presents…
our annual state wide Magic Flea Market !!!
Be sure to put Saturday, March 22, 2014 on your magic calendar.
A full day of magic and fun…with 2 FREE lectures!
Lecturing: Joshua Jay and Paul Cummins
New larger facility… 8′ selling tables… on site Deli!!
Please send this notice out to your e-mailing lists, Facebook…and all your magician friends.   This is the fun event of the year.
Reserve your selling table now….limited tables.
As of Feb 22nd tables are 2/3's sold out!!!  Reserve NOW!
E-mail Mark Fitzgerald to reserve selling table.
Table reservations: Markaf1949@hotmail.com
www.Ring170.com
 MAGICIANS LIFE
ROB DRUMMOND
Bullet Catch: How to shoot a magician
John Daly-Peoples
Bullet Catch
New Zealand Festival
Downstage Theatre
Until February 28
The Bullet Catch is one of the great stage shows often performed by illusionists and magicians. The performer chooses a volunteer to shoot a bullet at them and they catch it in their mouth.  It should be a pretty safe routine as all illusionist acts are really about fooling the audience into a belief in the reality of what they see. Unfortunately sometimes in the Bullet Catch hasn't quite work and the illusionist was killed.
READ MORE
http://tinyurl.com/lnfzwkb
MITCH WILLIAMS
Magician to take a 'leap of magic' at Many Lights Theatre
by Larry Eskridge | Daily Ledger Reporter
Mitch Williams to perform Feb. 21-23
Magician Mitch Williams prepares for his upcoming show, which is
scheduled for Feb. 21-23 at the Many Lights Theatre.
(Larry Eskridge/Daily Ledger)
An awe-inspiring, thought-provoking, fun experience of mystery and wonder" — that is what audiences can expect from "Mitch Williams: A Leap of Magic," which will be held at Many Lights Theatre next weekend. And that's according to Williams himself.
READ MORE
http://tinyurl.com/nbm8jdc
MAGIC MAGAZINE
MARCH MAGIC MAGAZINE
It's a pleasure to feature Ryan Oakes on our March cover. He seems to have it all: good looks, good magic – and he's a really good guy! When he's performing, all three of these come together. It's no wonder that his success continues to grow each year.
This month, for the third month in a row, we take you behind the scenes on a new television show. How exactly does a creative game played by a few young magicians end up being a pilot for the Syfy channel?
Also, we have the story of a woman who is not only starring in her own illusion show, she's producing two other illusion shows – also starring female magicians.
Then there's the amazing phenomenon of Rupert's Drops. These teardrop-shaped glass droplets with a long tail can be pounded with a hammer without breaking. Yet, when the tail is snapped off, the droplet shatters into fine, dust-like glass particles.
It's all in the March 2014 issue of MAGIC Magazine… plus a lot more!
www.MAGICmagazine.com
CONVENTIONS AND EVENTS
2014

March 22

State Wide Fleamarket Auction
www.Ring170.com

Maitland, FL

March 8

RG Smith's 27th Annual Comedy & Magic Spectacular features:

Physical Comedy, Juggling and Mayhem of
Howard Mincone

Magic and Illusions of Duane Laflin & Co.

Star Of Late Night With David Letterman, Yo-Yo's, Tops and Mousetraps of
Mark Hayward

Illusions of Jason Hudy

All shows at 7:00 P.M.

Capitol Theatre
Chambersburg, PA

March 15

Asplundh Auditorium
West Chester, PA

March 22

Maryland Theater
Hagerstown, MD

March 29

Weinberg Center Frederick, MD

April 4

Eichelberger Center Hanover, PA

April 5

Lampeter-Strasburg High Auditorium,Lancaster PA

April 25-25

Magi-whirl 2014
www.magi-whirl.org

Alexandria, VA

May 23-25

Florida Magicians Association
www.fma50th.com

Orlando, FL

April 10-13

Oceanside Magic Invitational
www.OceansideMagic.com

South Yarmouth, Cape Cod, MA

July 1-5

IBM SAM COMBINED CONVENTION
WWW.IBMSAM.COM

St Louis, MO

Aug 14-17

Intermagic
www.intermagic.com.co

Bogota, Colombia

November 7-9

Daytona Festival of Magic
WWW.DAYTONAMAGIC.COM

Daytona Beach, FL
BROKEN WAND
JEFF BUSBY
Final Curtain:
Jeffrey "Jeff" William Busby, 59
At his home in Wallace, Idaho, beloved husband, son and brother, Jeffrey "Jeff" William Busby, 59, passed away Feb. 10, 2014.  He was born Feb. 23, 1954 in Arvida, Quebec, Canada; Jeff is the son of Colin "Buzz" and Mary (Halasz) Busby.
At age seven, Jeff borrowed a library book on stage magic and was astonished to discover, "I could lie and cheat honestly."  Jeff contributed his first article to a magic publication in 1969, a new technique that won the prize for "Best Card Trick of the Year."  By age 17, his sleight-of-hand performances earned him a reputation as a "magician's magician," baffling well-known experts with his creations.
READ MORE
http://tinyurl.com/lt6ddrv
BIRTHDAYS FOR THE WEEK
Abraham Garcia Aguilar – Arian Black
Mago Donald – Mike Douglass
Jonathan Dupree – Eddy Fortin
Adrian Guerra – Sue Harris
Terry Harris – Michael King
Duane Laflin – Paul Lelekis
Lahsen Mahi – Mago Matus
Charlotte Pendragon – Richard Sarmiento
Emanuel Shabum – Lee Smith
Steve Swanson – Gustavo Valentini
Anesa Vecciarelli – Mago Yambo
Mago Zuro
Happy birthday to you,
Happy birthday to you,
Happy birthday dear friends
Happy birthday to you!
Escucho?…
por Maria Ibâñez/Febrero 24, 2014
Saludos, wow, la última semana de febrero ya y parece como si el año acaba de comenzar, el tiempo vuela cuando te diviertes.
Esta semana estuvo llena de actividades para nosotros. Jay y yo celebramos nuestro 41 aniversario, el pasado lunes, estábamos ocupados con reuniones la mayoría de la semana y tuvimos grandes espectáculos todo el fin de semana. Viernes fue Cuentos en uno de los municipios con los que trabajo en forma regular, y luego tuvimos una reunion de amigos de la magia en nuestra casa con cerca de 18 personas. El Sábado celebramos el cumpleaños del Dr. Seuss 'temprano en otro municipio que trabajo en y el domingo tuvimos un "Cuentos en el Paraiso" un evento en Hollywood, seguido de entradas sorpresa para asistir a la Fiesta del Vino y la Alimentación en Miami Beach. Jay y yo estamos listos para un poco de descanso y reposo.
Hasta la próxima ves, mantengan un sueño en elaboracion ya que crean sus mañanas con lo que sueñan hoy.
Maria Ibáñez
Disfrutas de esta revista? Tiene noticias para compartir? Desea suscribir a alguien?
Sólo tiene que enviar un correo electrónico a merlina@merlina.com
Por supuesto, el mismo correo electrónico puede ser utilizado para enviar una nota
si usted quiere hacer desaparecer estos boletines. 
MAGIA EN MIAMI
MAGIA EN LA FLORIDA
VIDA DE MAGOS
Rob Drummond
Mitch Williams
REVISTA MAGIC
CONVENIOS Y EVENTOS EN OTRAS PARTES
VARITA QUEBRADA
CUMPLEAÑOS

PENSAMIENTO DE LA SEMANA 

"Cuanto más leas, más cosas sabrás.
Cuanto más aprendas,a más lugares irás ".
– Dr Seuss

MAGIA EN MIAMI
EL MAGO MÁS JOVEN
La magia tiene un gran futuro en Miami y el Sur de la Florida si este pequeño tiene algo que ver con eso .
Angelo Lorenzo , solo tiene tres años y medio de edad, tiene una pasión por la magia como pocos que hemos visto a una edad tan corta. Él es el primero en tirar de una silla y ver muy de cerca cuando otros están actuando e insiste en llevar a cabo en las reuniones y tertulias . Su lista de deseos para los juguetes es todos los objetos mágicos y pasa, a petición propia, el tiempo practicando y pidiendo ayuda en lo que él quiere aprender .
Esta semana le pidió que se les enseñe "esas tazas con esas pelotas", y por eso su padre le dio un conjunto de aluminio ( Angelo quería las profesionales no aquellas de juguete de plástico ) y un juego de pelotas roja. Después de media hora de práctica, Angelo pidió vestirse como un mago (pequeño esmoquin que tiene él ) y llevo a cabo todo el efecto sin ayuda. Sí, sus manos son pequeñas, sí , él es muy joven, pero él lo presento como profesional y sin parpadear.
Hay un video de 2 minutos de su presentación en la página Magic In Miami en Facebook y si usted no tiene Facebook , no dude en hacérmelo saber y vamos a publicar el vídeo en YouTube.
Sigue con el buen trabajo Angelo …. tienes un futuro. Oh , me olvidé de mencionar? Su padre es Americo Lorenzo, un mago de origen cubano que vive en Miami ….. su padrino es Alexander Blade ilusionista muy conocido y su tío abuelo es el ganador de 1er lugar y el ganador Elección Popular de la IBM y SAM de este año, Alberto Lorenzo .
Hay un viejo refrán cubano " lo que se hereda no se hurta " y que sin duda es cierto en este caso …. él heredó su pasión por el arte de su familia.
ENLACE PÁGINA
http://tinyurl.com/ko2d8lk
MAGIA EN LA FLORIDA
GRAN MERCADO Y LA SUBASTA ESTATAL
Es esa época del año otra vez …..
IBM Ring 170 y SAM 99 regalos …
nuestra gran mercado anual deL estado
Asegúrese de poner Sábado, 22 de marzo 2014 en su calendario la magia.
Un día lleno de magia y diversión … con 2 conferencias gratuitas!
Conferencias por: Joshua Jay y Paul Cummins
Nueva instalación más grande … 8 'vendiendo mesas … en el sitio Deli!
Favor de enviar esta nota a sus listas de correo electrónico, Facebook … y todos sus amigos del mago. Este es el evento divertido del año.
Reserve su mesa de venta ahora …. mesas limitadas.
A partir del 22 de feb mesas están 2.3 's agotaron! ¡Reserva ya!
E-mail de Mark Fitzgerald para reservar la mesa.
Las reservas de mesas: Markaf1949@hotmail.com
VIDA DE MAGOS
ROB DRUMMOND
Bullet Catch : Cómo balacear un mago
John Daly – Peoples
Bullet Catch
Nueva Zelanda Festival
Downstage Teatro
Al 28 de febrero
El Catch Bullet es una de las grandes demostraciones de la etapa a menudo realizadas por ilusionistas y magos . El artista escoge un voluntario para disparar una bala en ellos y lo coge en su boca. Debería ser una rutina bastante seguro como todos los actos de ilusionismo son realmente acerca de engañar a la audiencia en la creencia en la realidad de lo que ven. Lamentablemente a veces en el Catch bala no ha matado fue bastante trabajo y el ilusionista .
LEER MÁS
http://tinyurl.com/lnfzwkb
MITCH WILLIAMS
Mago llevara un ' acto de magia ' en muchas luces Teatro
por Larry Eskridge | Reporter Ledger diario
Mitch Williams para realizar febrero 21 a 23
Mago Mitch Williams se prepara para su próximo show , que es
programada para el 21 a 23 febrero en el Teatro muchas luces .
(Larry Eskridge / Diario Ledger)
Un impresionante , invita a la reflexión , diversión experiencia de misterio y maravilla " – que es lo que el público puede esperar de" Mitch Williams : Un salto de la Magia ", que se celebrará en Many Lights Theatre próximo fin de semana y eso es de acuerdo con Williams. sí mismo.
LEER MÁS
http://tinyurl.com/nbm8jdc
REVISTA MAGIC
MARZO MAGIC MAGAZINE
Es un placer ofrecer  a Ryan Oakes en la portada de marzo. Él parece tenerlo todo: buena apariencia, buena magia – y él es un buen tipo! Cuando está realizando, los tres de éstos se juntan. No es de extrañar que su éxito sigue creciendo cada año.
Este mes, por tercer mes consecutivo, te llevaremos detrás de las escenas en un nuevo programa de televisión. ¿Cómo funciona exactamente un juego creativo jugado por unos magos jóvenes llegar a ser un piloto para el canal Syfy?
Además, tenemos la historia de una mujer que no sólo es protagonista de su propio programa de ilusión, que está produciendo otros dos espectáculos ilusión – también protagonizada magas.
Luego está el increíble fenómeno de Gotas de Rupert. Estas gotas de cristal en forma de lágrima, con una cola larga se pueden golpearon con un martillo sin romperse. Sin embargo, cuando la cola se apagó, la gota se rompe en partículas de vidrio, como el polvo fino.
Está todo en la edición de marzo 2014 de la revista MAGIA … y más mucho más!
www.MAGICmagazine.com
EVENTOS Y CONVENCIONES EN OTRAS PARTES
VARITA QUEBRADA
JEFF BUSBY
Ultimo Telon:
Jeffrey "Jeff" William Busby, 59
En su casa de Wallace, Idaho, amado esposo, hijo y hermano, Jeffrey "Jeff" William Busby, de 59 años, falleció 10 de febrero 2014. Nació 23 de febrero 1954 en Arvida, Quebec, Canada; Jeff es el hijo de Colin "Buzz" y María (Halasz) Busby.
A los siete años, Jeff pidió prestado un libro de la biblioteca en el escenario la magia y se sorprendió al descubrir, "Podría mentir y engañar con honestidad." Jeff aportó su primer artículo a una publicación de la magia en el año 1969, una nueva técnica que ganó el premio a "Mejor Tarjeta Trick of the Year". A los 17 años, sus actuaciones de prestidigitación mano le ganó una reputación como un "mago de magos," desconcertante reconocidos expertos con sus creaciones.
LEER MÁS
http://tinyurl.com/lt6ddrv
CUMPLEAÑOS DE LA SEMANA
Abraham Garcia Aguilar – Arian Black
Mago Donald – Mike Douglass
Jonathan Dupree – Eddy Fortin
Adrian Guerra – Sue Harris
Terry Harris – Michael King
Duane Laflin – Paul Lelekis
Lahsen Mahi – Mago Matus
Charlotte Pendragon – Richard Sarmiento
Emanuel Shabum – Lee Smith
Steve Swanson – Gustavo Valentini
Anesa Vecciarelli – Mago Yambo
Mago Zuro
Feliz cumpleaños a ti,
Feliz cumpleaños a ti,
Felizcumpleaños, amigos queridos
Feliz cumpleaños a ti.