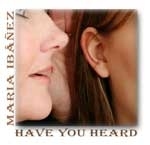 Have You Heard?…
by Maria Ibáñez / April 14, 2014
Greetings, a lovely and sunny day is what I see from my office window; the birds are chirping the breeze is blowing and from my view, all is well with the world.
This past Saturday we celebrated my 35th anniversary in magic.  There is a small write up below under Magic in Miami so I will not be repetitive here other than to say THANK YOU and I feel blessed with the support and love of all of you.
Until next time my friends, keep a dream in the making for you create your tomorrows by what you dream today.
Maria Ibáñez
Enjoying the newsletter? Have news to share? Wish to subscribe someone?
Just send an email to merlina@merlina.com
Of course, the same email may be used to send a note
if you want to make these newsletters disappear.


MAGIC IN MIAMI
35th Anniversary of Magic
IBM/SAM COMBINED CONVENTION
MAGICIANS LIFE
Zlwin Chew
Crystal Cash Box
Billy Kidd
Technology and Magic
CONVENTIONS AND EVENTS ELSEWHERE
BIRTHDAYS FOR THE WEEK
"The wicked envy and hate; it is their way of admiring"
Victor Hugo
  MAGIC IN MIAMI
A SPECIAL CELEBRATION
Magicians came together this weekend to help celebrate my 35th Anniversary as a magician.  It was a beautiful event which was made all the more special by those who attended and by the friends who could not be here but who sent their letters, good wishes, love, and phone calls.
I was overwhelmed by the countless messages from around the globe as well as by the numerous recognitions and awards that I received in addition to the many gifts that were sent and personally delivered.   It is humbling to have received Presidential Citations from the Presidents of both the International Brotherhood of Magicians as well as the Society of American Magicians; to be honored with the highest recognition award given by the Camelard College of Conjuring Chammis, the Beneficium Arte Magia (BAM) Award, a special Citation from  CESUMA, a personal plaques from several friends and groups in attendance and more.
The evening entertainment was in the hands of a very talented group of performers who outdid themselves.  Opening act was 3 ½ year old Angelo Lorenzo whose performance received a standing ovation from the entire room.  He was absolutely stunning and professional walking in wearing a full tux, including a top hat; he produced flowers from thin air, transformed canes into silks and wowed the audience with his cups and balls act; Angelo Lorenzo is a name to keep an eye on for he is the future of magic.  He was followed by Danik Mignano with her special presentation of Chinese Linking Rings; a performance complete with a video presentation in the background, oriental lanterns and full oriental attire.  Niels Sayers drove from Orlando to delight us with the style of opening act he usually does for Franz Harary, he had the audience laughing the entire time.  The IBM and S.A.M. 2013  award winning act, Alberto Lorenzo enthralled the audience with his performance; perfection in movement and delivery is a term that may be used in describing his act.  Alberto requested, days prior to the event, that I please perform since the party was honoring my magic career and it was at his suggestion and request that I closed the show with the Pyramid of Time; the presentation did not leave a dry eye in the house.
Being speechless is not something that happens to me often, but not only have I been speechless, I have also been so overwhelmed since the fabulous event on Saturday evening that it will be a few days before I am able to put pen to paper and give the thanks that everyone deserves.
Please know that I am very touched by all your show of affection and love and that I truly feel that I am blessed for having you in my life.
IBM/SAM COMBINED CONVENTION
For more information contact:
Becki Wells
publicity@ibmsam.com
LEXINGTON, VA. – April 9, 2014
Packed Dealers Room In St. Louis
One of the most exciting portions of any magic convention is the Dealer's Room.  It will be no different in St. Louis.  There will be 47 dealers from around the world.  You will be able to find anything you are looking for.  Looking for the latest magic craze?  Interested in professional looking backdrops?  Perhaps some magical jewelry? Want to see the latest magical effects demonstrated by a master? You can in our Dealer's Room.  Everything from the variety of Stevens Magic Emporium and SEO Magic, to Bruce Chadwick's Illusions, Card Shark, H&R Magic Books to Norm Nielsen's beautiful posters.  For a complete list of dealers, check out our website:
http://ibmsam.com/dealers/
If you haven't registered yet – why wait any longer.  Register today and be a part of the most talked about magic convention of the year.  See you in St. Louis – where IT'S ALL ABOUT THE MAGIC!
WWW.IBMSAM.COM
MAGICIANS LIFE
ZLWIN CHEW
Malaysian makes magic on high seas
by Yeoh Onn Chuan
New Straits Times
Zlwin Chew at the Sydney Opera House in Australia.
His name is Zlwin Chew and it's a name that many who have met him will never forget.
Last year, this young and dynamic magician from Klang was one of the entertainment attractions on cruise ships, enthralling audiences both on stage and off with his magic performances.
READ MORE
http://tinyurl.com/qxodvjb
CRYSTAL CASH BOX
History Found : Jean Eugene Robert-Houdin's Crystal Cash Box
by David Haversat
The year 1968 marked the end of an era for the New Haven, Connecticut based magic company Petrie and Lewis. The famous factory which had turned out thousands of products was now quiet. The only sounds were that of the diesel trucks backing in to remove the old machinery. Boxes of brass tubing, thousands of instructions sheets, presses and lathes were being moved to Colon Michigan.
READ MORE
Story Source: Email Communication
"David Haversat Magic" antiquemagicprops@gmail.com
http://davidhaversatmagic.com/
BILLY KIDD
In Her Pocket
BY NEETI SARKAR
Her unique fusion of comedy, close-up magic,
and street performances have taken Billy around the world,
where she has conducted her walk-around performances.
Even though magician Billy Kidd was bad at science in school, she says she appreciates it now in her work
If like Arthur C. Clarke, you were to believe that "Magic's just science that we don't understand yet', you might want to catch Discovery Channel's latest offering. Magic of Science 2 which premieres tonight, offers viewers the chance to learn the chemistry, physics and biology powering the world's greatest illusions. It combines the showmanship and mystery of street magic with the cool facts of science. Among the popular magicians who will be a part of the series is U.K.-based, Billy Kidd.
READ MORE
http://tinyurl.com/kvryjce
TECHNOLOGY AND MAGIC
How technology, the Internet and the iPad are changing a magician's secret work
by Chiponda Chimbelu, Jan Fritsche
Magicians and technologists are collaborating. It's changing the secret world of magic. And the Internet is making it easier for us to learn their tricks. But the trend is also driving innovation.
Tech in the magic world
Technology is all around us. So is magic. But while magic is a secretive, ancient art, technology is credited for its relentless drive towards innovation.
Now, the two worlds are meeting head on.
READ MORE
http://tinyurl.com/o3nrqky
2014

April 25-28

Magi-whirl 2014
www.magi-whirl.org

Alexandria, VA

May 23-25

Florida Magicians Association
www.fma50th.com

Orlando, FL

April 10-13

Oceanside Magic Invitational
www.OceansideMagic.com

South Yarmouth, Cape Cod, MA

July 1-5

IBM SAM COMBINED CONVENTION
WWW.IBMSAM.COM

St Louis, MO

Aug 14-17

Intermagic
www.intermagic.com.co

Bogota, Colombia

Aug 29-31

T.A.O.M.
Texas Association Of Magicians
www.taom2014.com

Ft Worth, TX

Sept 11-13

Atlanta Harvest of Magic
www.atlantaharvestofmagic.com

Atlanta, GA

Oct 17-19

Simposio Magico
Organized by CHENKAI

Guadalajara, Mexico

November 7-9

Daytona Festival of Magic
WWW.DAYTONAMAGIC.COM

Daytona Beach, FL
BIRTHDAYS FOR THE WEEK
Mago Blandu – Jeff Bornstein
John Carlson – Alan Chamo
Yves Chantal – Andy Dallas
Daniel Davenport – Oscar E Davila
Mago Ettoczam – Peter Eggink
Anthony Ellis – Shirley Glass
Edgar Gotewold – Hiroki Hara
Chuck Hayes – Andre Hermanes
Alan Jones – Mago JoSe
John Kaplan – Jean Kinnicutt
Rich Lax – Enrico Leoni
Luis Martell – Andrea Micaletto
Tim Scott Peterson – Mark Pettey
Calatin Pintee – Martin Pon
Alis Quin – Robert Rees
Trent Rentsch – Rocivo Romero
Jay Rumple – Mago Salvin
Dan Santamaria Sanchez – Stuart Schneider
Greg Waugh – Chad Wonder
Happy birthday to you,
Happy birthday to you,
Happy birthday dear friends
Happy birthday to you!
Escucho?…
por Maria Ibâñez/Abril 14, 2014
Saludos, un día precioso y soleado es lo que veo desde mi ventana de la oficina; los pájaros están cantando la brisa está soplando y desde mi punto de vista, todo está bien con el mundo.
El pasado sábado celebramos mi 35 º aniversario en la magia. Hay una pequeña escritura  más adelante en la Magia en Miami, así que no voy a ser repetitiva aquí aparte de decir GRACIAS y me siento bendecida con el apoyo y el amor de todos ustedes.
Hasta la próxima ves, mantengan un sueño en elaboracion ya que crean sus mañanas con lo que sueñan hoy.
Maria Ibáñez
Disfrutas de esta revista? Tiene noticias para compartir? Desea suscribir a alguien?
Sólo tiene que enviar un correo electrónico a merlina@merlina.com
Por supuesto, el mismo correo electrónico puede ser utilizado para enviar una nota
si usted quiere hacer desaparecer estos boletines. 


MAGIA EN MIAMI
Celebracion de 35 Años de Magia
IBM/SAM CONVENCION COMBINADA
VIDA DE MAGOS
Zlwin Chew
Crystal Cash Box
Billy Kidd
Technology and Magic
CONVENCIONES EN OTRAS PARTES
CUMPLEAÑOS DE LA SEMANA

PENSAMIENTO DE LA SEMANA 

"El perverso envidia y odia; es su manera de admirar "
~ Victor Hugo
MAGIA EN MIAMI
Una celebración especial
Los magos se reunieron este fin de semana para ayudar a celebrar mi 35 aniversario como un mago . Era un hermoso evento que se hizo aún más especial por aquellos que asistieron y por los amigos que no pudieron estar aquí, sino que enviaron sus cartas, buenos deseos, amor , y llamadas telefónicas .
Me sentí abrumada por los innumerables mensajes de todo el mundo, así como por los numerosos reconocimientos y premios que he recibido, además de los muchos regalos que fueron enviados y entregados personalmente. Me siento humilde que he recibido Citaciones Presidenciales de los Presidentes de ambas la Hermandad Internacional de Magos (IBM), así como la Sociedad Americana de Magos (SAM); en ser honrada con el premio de reconocimiento más alto dado por el Camelard College of Conjuring Chammis, el Beneficium Arte Magia ( BAM), una Mención especial del CESUMA , una placas personales de varios amigos y grupos en asistencia y mucho más.
La animación de la  noche estaba en manos de un grupo muy talentoso de artistas que se superaron  a sí mismos. Acto de apertura fue un niño de 3 ½ años de edad Angelo Lorenzo cuya actuación recibió una ovación de pie de toda la sala. Fue absolutamente impresionante su entrada  profesional usando un traje completo, incluyendo un sombrero de copa ; él produjo las flores de la nada, transformo bastones en sedas y cautivó a la audiencia con  acto de cubiletes; Angelo Lorenzo es un nombre de recorder porque el es el futuro de la magia. Fue seguido por Danik Mignano con su presentación especial de Aros Chinos ; una actuación completa con un vídeo de presentación en el fondo, lámparas orientales y atuendo oriental completo. Niels Sayers condujo desde Orlando para deleitarnos con el estilo de acto conque habre el show para Franz Harary, tuvo a la audiencia riendo todo el tiempo. El acto ganador de primer premio de IBM y S.A.M. 2013, Alberto Lorenzo cautivó a la audiencia con su actuación; la perfección en el movimiento y entrega es un término que se puede utilizar en la descripción de su acto. Alberto pidió , días antes del evento, que me yo actuara ya que el partido estaba honrando mi carrera magia y fue en su sugerencia y petición de que cerré el show con la Pirámide del Tiempo; la presentación no dejó un ojo seco en la casa.
Estar sin palabras no es algo que me sucede a menudo, pero no sólo he estado sin habla, también he estado tan emocionada desde el fabuloso evento de la noche del sábado que va a ser un par de días antes de que yo sea capaz de poner la pluma al papel y dar el agradecimiento que todos merecen .
Por favor, sepan que estoy muy conmovida por todo su muestra de afecto y amor, y que yo realmente siento que estoy bendecida por tenerles en mi vida.
IBM/SAM CONVENCION COMBINADA
Para obtener más información comuníquese con:
Becki Wells
publicity@ibmsam.com
Lexington, VA . – 09 de abril 2014
Cuarto de Distribuidores En St. Louis estara repleto
Una de las partes más emocionantes de cualquier convención de magia es la habitación de la ventas. No será diferente en St. Louis. Habrá 47 distribuidores de todo el mundo . Usted será capaz de encontrar todo lo que busca. En busca de la última moda de la magia? Interesado en telones de fondo de aspecto profesional ? Tal vez un poco de joyería mágica ? ¿Quieres ver más efectos mágicos demostradas por un maestro ? Usted puede en la habitación de nuestro concesionario . Todo, desde la variedad de Stevens Magia Emporium y SEO magia, a las ilusiones de Bruce Chadwick , Card Shark , H & R Magia Libros a hermosos carteles de Norm Nielsen . Para obtener una lista completa de distribuidores , visite nuestra página web:
http://ibmsam.com/dealers/
Si aún no está registrado, – ¿por qué esperar más. Regístrate hoy y ser parte de los más hablado de la convención mágica del año. Nos vemos en St. Louis – donde está TODO SOBRE LA MAGIA !
WWW.IBMSAM.COM
VIDA DE MAGOS
ZLWIN CHEW
Malasia hace magia en alta mar
por Yeoh Onn Chuan
New Straits Times
Zlwin Mastique en la Ópera de Sydney en Australia .
Su nombre es Chew Zlwin y es un nombre que muchos de los que lo han conocido nunca olvidará .
El año pasado , este joven y dinámico mago de Klang fue una de las atracciones de entretenimiento en los cruceros , apasionante público tanto en el escenario como fuera con sus actuaciones mágicas.
LEER MÁS
http://tinyurl.com/qxodvjb
CRISTAL
Historia Encontrado : Caja de Cristal de Jean Eugene Robert- Houdin
por David Haversat
El año 1968 marcó el fin de una era para el New Haven , Connecticut basada empresa magia Petrie y Lewis . La famosa fábrica de que se había convertido en miles de productos ahora estaba en silencio. Los únicos sonidos eran el de los camiones diesel que llegan para quitar la vieja maquinaria. Las cajas de tubos de latón , miles de hojas de instrucciones , prensas y tornos estaban siendo trasladados a Colon Michigan.
LEER MÁS
Historia de Fuente : Comunicación por correo electronic
" David Haversat Magia" antiquemagicprops@gmail.com
http://davidhaversatmagic.com/
BILLY KIDD
En Su Bolsillo
POR Neeti SARKAR
Su fusión única de comedia, magia de cerca ,
y espectáculos de calle han tomado Billy todo el mundo,
donde ha llevado a cabo sus actuaciones de cerca .
A pesar de que el mago Billy Kidd no estaba nada mal la ciencia en la escuela , ella dice que lo aprecia ahora en su trabajo
Si como Arthur C. Clarke, se va a creer que " sólo la ciencia de Magia que no entendemos todavía ' , es posible que desee tomar la última oferta de Discovery Channel . Magia de la Ciencia 2 que se estrena esta noche, ofrece a los espectadores la oportunidad de aprender la química , la física y la biología de encender grandes ilusiones del mundo. Combina el talento para el espectáculo y el misterio de la magia de la calle con los datos interesantes de la ciencia. Entre los magos populares que formarán parte de la serie está basada en Reino Unido , Billy Kidd.
LEER MÁS
http://tinyurl.com/kvryjce
TECNOLOGÍA Y LA MAGIA
Cómo la tecnología , el Internet y el iPad están cambiando el trabajo secreto de un mago
por Chiponda Chimbelu , Jan Fritsche
Magos y tecnólogos están colaborando . Está cambiando el mundo secreto de la magia. Y la Internet está haciendo más fácil para nosotros para aprender sus trucos. Pero la tendencia también está impulsando la innovación .
Tech en el mundo de la magia
Tecnología está a nuestro alrededor . Así es la magia. Pero mientras que la magia es un secreto , antiguo arte , la tecnología se le atribuye por su implacable campaña hacia la innovación .
Ahora , los dos mundos se reúnen frente.
LEER MÁS
http://tinyurl.com/o3nrqky
EVENTOS Y CONVENCIONES EN OTRAS PARTES
CUMPLEAÑOS DE LA SEMANA
Mago Blandu – Jeff Bornstein
John Carlson – Alan Chamo
Yves Chantal – Andy Dallas
Daniel Davenport – Oscar E Davila
Mago Ettoczam – Peter Eggink
Anthony Ellis – Shirley Glass
Edgar Gotewold – Hiroki Hara
Chuck Hayes – Andre Hermanes
Alan Jones – Mago JoSe
John Kaplan – Jean Kinnicutt
Rich Lax – Enrico Leoni
Luis Martell – Andrea Micaletto
Tim Scott Peterson – Mark Pettey
Calatin Pintee – Martin Pon
Alis Quin – Robert Rees
Trent Rentsch – Rocivo Romero
Jay Rumple – Mago Salvin
Dan Santamaria Sanchez – Stuart Schneider
Greg Waugh – Chad Wonder

Feliz cumpleaños a ti,
Feliz cumpleaños a ti,
Felizcumpleaños, amigos queridos
Feliz cumpleaños a ti.