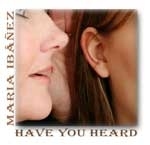 Have You Heard?…
June 1, 2010
by Maria Ibâñez 
Greetings, somehow this being June 1 and the official start of hurricane season does not seem so ominous when it is put into perspective with all the other things that are going on around the world.  Earthquakes, tornados, volcanoes and oil spills make us realize that a threat of a possible hurricane is not too terrible at all, even if the predictions are not the prettiest.   According to the scientists, there is a 70% probability for each of the following:  14-23 Named Storms, 8-14 Hurricanes 3-7 Major Hurricanes.
B
y now you should have received the fourth issue of The Magic Touch magazette, if you have not received it because you are not on the subscribers list, but would like to receive it, just send me a note to merlina17@aol.com or to merlina@merlina.com and you will be added to the list.  There is no charge to receive the subscription and the magazette comes out every other month thanks to the generosity of those who contribute articles to it.   Articles, columns, and reviews are all welcome and you may send those to the above email addresses as well, thank you in advance.
Busy, busy end to May…a marvelous trip to Mexico, back home for two days and then off to Palatka for what turned out to be a terrific weekend with family and closest of friends.   Jason, Idalmis and the baby as well as her family, which is now also ours, and Simone and Travis Marron coming on Sunday for a pool party and barbecue rounded out the weekend, making it a great one.    Travis treated us to a preview of the new show he will be competing at IBM with and while he will still be putting in quite a bit of practice, the preliminary that we saw was shaping up wonderfully.   Best of luck to him in San Diego, as we always wish him in the best of ways, break a string.
Until next time my friends, keep a dream in the making for you create your tomorrows by what you dream today.  
Maria Ibáñez 
THOUGHT FOR THE WEEK
IN THIS ISSUE
June is Magic Month in Miami
Docc Hilford releases "The Vault"
MAGICIAN'S LIFE
Law & Magic Update
Magician Matthew J. Dowden
Magicians Ken and Paul Bates
Sterling Dietz Secures Theater
Mark Terry
Magic behind rating iapps
S.A.M. NEWS
Stars of Tomorrow Show
Life members to Honor Brad Jacobs in Atlanta
IBM NEWS
Youth Contest
GOOD AND WELFARE
Magic4Miracles website set up for Rachel Wild Colombini
Joan Lehr Hospitalized
BROKEN WAND
Luigi
Martin Gardner Follow-up
BIRTHDAYS FOR THE WEEK
Steve Bender (4)
Tony Blanco (4)
Barbara Dallas (4)
Wil Golden (5)
Jim Gregory (31)
Magic Ian (2)
Warren Kaps (4) 
THOUGHT FOR THE WEEK

"We tend to judge ourselves by our ideals
and others by their actions" 
-Harold Nicholson
IN THIS ISSUE
June is Magic in Miami 
The June Bug will be bringing a magical deluge to Miami, so, whether you are planning on being in the area or whether you live here, mark your calendars for the following very special events… 
June 10th – a special lecture by Aldo and Rachel Colombini.  There will be a $10 charge at the
door to attend and ALL proceeds of the lecture will go to the Rachel Colombini heart fund, so please, come one – come all, and let us make them feel welcomed and feel the generosity and love of South Floridians. 
June 24th – the only appearance in South Florida by the one and only Joshua Jay.  This is one you will not want to miss.  Joshua will be taking his lecture to only a handful of clubs and the Magic City Conjurers is happy to be one of them.    There will be a $10 charge at the door for members of either Magic City Conjurers (SAM 280) or I.B.M. Ring 45 and a $15 charge to non-members and guests.   Space is limited so it is highly recommended you call ahead to reserve your spot.  Call Maria at 305-258-3414 or on cell at 786-258-8762. 
Both lectures will be held at
South Miami/Coral Gables Elks Lodge
6304 S.W. 78 Street
Miami, Florida  33143
Joshua Jay will also be appearing at the following clubs: 
Tampa, FL – June 17 (Tampa Bay Magic Club)  
Jacksonville, FL – June 22 (Ring 130)  
Miami, FL – June 24 (Magic City Conjurers)  
Cleveland, Oh- June 28  
Youngstown, Oh- June 29  
Canton, Oh- June 30  
Minneapolis, MN- July 13  
Seattle, Wa- July 17  
Portland, Or- July 20  
Washington, DC- July 27
Docc Hilford releases new DVDs
Message from Docc Hilford 
I wanted to let you know that the anticipated 2 DVD set, The Vault, is about to be released.
It has the seven deadly tricks I actually use in the real world. If you want to know more go to: 
http://www.docchilfordproducts.com/vault.html
There, you'll also find a special deal you can't get anywhere else.  But you have to hurry, I can only make the offer for a brief period. 
SAM NEWS 
Stars Of Tomorrow Show In Atlanta
Message by SAM PR – George Schindler 
Seven great youngsters to appear in "Stars of Tomorrow" show 
Producer Marlene Clark announced the names of seven young magicians who will perform at the "Stars of Tomorrow" show in Atlanta, Georgia, during the S.A.M. Annual Convention June 30 –
July 3. Two British magicians will join five U. S performers. Their age ranges from 11 to 17. 
They are:
Megan Knowles-Bacon (London, England)
Derek McKee (Centennial, Colorado)
Reuben Moreland (New York City)
Ian Rich (Canton, Massachusetts )
Jacob Roeber (Superior, Wisconsin)
Stephen Williams ( Liverpool, England)
Benjamin Zabin (Greenwich, Connecticut) 
See their bios and credits at www.magicsam.com 
Life Members  to honor Brad Jacobs in Atanta
Message from George Schindler, Dean
PNP Brad Jacobs is to be the honored guest at the annual Life Members "Coffee Klatch" to be held on Saturday morning July 3 at 9 AM. at the Hilton in Atlanta. Brad has been the driving force as chairman of the S.A.M Magic Endowment Fund and is our Ambassador of Magic . His accomplishments also include many years as convention chairman, and he is currently our
liaison officer to FISM.. Life Members attending the convention in Atlanta should not miss this meeting. 
Check out the full schedule of events at 
_http://www.magicsam.com/SAM2010/schedule.asp_
(http://www.magicsam.com/SAM2010/schedule.asp)
IBM NEWS
 BM Youth Contest
From Don Greenberg 
Are you considering attending the I.B.M. convention in San Diego?   It's not too late to sign up for the youth competition.   First prize, courtesy of Fantasma Magic, is an all expense paid trip to your choice of either New York or Las Vegas … approx. value when all is considered, is $5,000. 
Visit the website today for more details:   www.magician.org.

MAGICIANS LIFE 
Law and Magic Update:
Milestone Case on Imitating Magician's Devices Settles 
It can't be all that easy writing the Law and Magic Blog — maybe a bit like being the Maytag repairman, sometimes. You keep a vigilant watch for new material … waiting, waiting … any new magic law developments today? No, not today.
SOURCE
http://legalblogwatch.typepad.com/legal_blog_watch/2010/05/law-and-magic-update-milestone-case-on-imitating-magicians-devices-settles.html
Being a magician is a tricky business!
By Rosalind Saul
 SOUTH SHIELDS, U.K. – LAWYERS are often called pickpockets in suits, but Matthew J Dowden's sudden career change saw him step from the courtroom into conjuring tricks. Giving up a potential future as a lawyer, Matthew instead took on the mysterious world of magic. The Sunderland-born magician was studying law at the University of Northumbria when he decided to turn his hobby into his day job. And while other students were buried deep in their textbooks, he was secretly practising tricks.A decade down the line, Matthew has travelled the world and performed in front of Hollywood audiences and royalty. 
SOURCE
http://www.shieldsgazette.com/news/Being-a-magician-is-a.6310384.jp
Family Battle Is Just Magic
by Merania Karauria
 Ken Bates says old age and trickery will always beat youthful skill and ability.
Mr Bates, in his Magic Man comedy act, will line up against his son Paul, Zappo the Magician, at the 30th New Zealand International Magician's Convention in Auckland next month (June 4-7).
So how will the tricks work? Of course, that's a trade secret and any further questioning to lift the veil of trickery disappears into thin air. This is, after all, magic. 
SOURCE
http://www.wanganuichronicle.co.nz/have-your-say/news/family-battle-is-just-magic/3914598/
STERLING DIETZ 
Local Magician Secures Theater  
LYNDEN, WA – – Nineteen-year-old magician Sterling Dietz, of Lynden, has achieved many triumphs in his young career but none as big as securing his own theater – the Teatro de la Ciudad (Theater of the City) in Cabo, Mexico. 
"After almost two years of negotiations to finalize the details of working full-time in another country, it's all been worth it," Sterling said.  "To perform your art in your own theater is a dream come true." 
Jeff McBride of the Las Vegas Headliner called Sterling "a magnetic personality" who has "created a sensation in magic." 
"Sterling has all the skill and talent to rise to the top of the magic world," McBride said. 
For more information, visit www.MagicSterling.com.
SOURCE
http://www.thenorthernlight.com/news/article.exm/2010-05-26_local_magician_secures_theater
Writer As Magician
by Mark Terry
 I recently finished reading Rick Riordan's The Red Pyramid, which is a new kids book about Egyptian gods. (I liked it. Probably not as much as the Percy Jackson novels, but it was fun, and showed my total lack of knowledge of Egyptian mythology). 
There were a couple things in it I thought y'all would appreciate: 
"The Egyptian word shesh means scribe or writer, but it can also mean magician. This is because magic, at its most basic, turns words into reality. You will create a scroll. Using your own magic, you will send power into the words on paper. When spoken, the words will unleash the magic." 
Source
http://markterrybooks.blogspot.com/2010/05/writer-as-magician.html
The Magic Behind Rating Apps 
One of the biggest tech developments of the last few years is the iPhone app store, where 200,000 cool little free or cheap programs are available for instant downloading to the iPhone or iPod Touch. Similar stores are available for BlackBerry, Android phones, Palm phones and so on. So with that many choices, how on earth do you find your way? It's a gigantic problem. 
 Magicians tried to keep iForce secret by giving the app low ratings on the iPhone app store. 
SOURCE
http://pogue.blogs.nytimes.com/2010/05/27/the-magic-behind-rating-apps/ 
CONVENTIONS ELSEWHERE
Encuentro Magico 
Just a few days left to the convention.  The following world champions will be appearing 
Adrian Guerra FISM 1994
Carlos Barragan FISM 1997 
Henry Evans FISM 2000
Ariston FISM 2000
Tony Montana Third place FISM 2009 
They will be both lecturing and appearing as dealers. 
This year, as always, there will be contests in close-up and stage and the first prize winners will receive registrations to conventions not just in Argentina, but also to the next FLASOMA which will take place in Guatemala.  
www.pinaculomagico. com.ar
 GOOD AND WELFARE 
Rachel Wild Colombini – an update 
Friends, for the past few weeks I have been sending out information on the hospitalization and health updates for my friend, and yours, Rachel Wild Colombini.  Here is the latest update with regards to Rachel, sent by Aldo. 
On April 26th 2010 Rachel was hospitalized during a tour of the UK due to emboli in the hands and feet (a symptom of endocarditis) and was confirmed as having the infection for a second time. 
Aldo and Rachel took an emergency flight back to the US after cancelling over a month of work and Rachel was again hospitalized and a catheter placed in her arm with a direct line to the top of the heart for daily infusions of antibiotic for the next 5 to 6 weeks. 
Whist in the hospital the cardiologists have advised that another bout of this infection could be fatal and that valve replacement is necessary. 
Although Rachel and Aldo do have some limited health insurance the cost of open heart surgery and everything this would entail plus loss of work puts this option out of reach at the moment and they are just crossing their fingers that they can delay things as long as possible which is a little frightening under the circumstances. 
A website has been kindly set up by Erick and Kim Olsen of Wizardz Theater in Orlando and you can visit this page to read more about this and also to make donations directly via paypal to the heart fund for Rachel if you wish. The website is:
www.magic4miracles.com
A message from Aldo and Rachel – 
"Thanks to all those friends in magic who have called and emailed with their thoughts and prayers it's good to know we have so many friends in magic"
(The photo on this news is borrowed directly from the above website.) 
Joan Lehr Hospitalized
(Message from Chuck Lehr)
Lots of famous people in the hospital these days..  among those – Joannie Lehr. 
Yes.. this is day FOUR of Joannie's bout with a big kidney stone – and this is her tenth one.  Since her regular kidney doctor is on vacation and we can't get to see him until Thursday, we ended up in the emergency room.  After a nice ride in a pretty square bus, they worked on her Thursday.. and I brought her home early the next morning. 
I am surprised you did no hear her screaming Friday afternoon, as she got to ride in still another square box.  This time – thank God – they said we could stay overnight.  That is extended to Saturday.. now Sunday.. and who knows. ey are taking good care of her and we are waiting for them to decide if we wait for her regular doctor next Thursday..  or if they need to do something sooner.  
Joannie is probably the most photographed person in Mesquite… with a multitude of xrays, CTs, sonograms, etc in this last week. 
Please keep her in your prayers.. 
Chuck (da Dean) Lehr 
BROKEN WAND 
LUIGI 
It's with a broken heart that I share with you the passing of my little friend and partner Luigi the Psychic Parrot. He died of natural causes yesterday back stage at the Magic Castle in my arms. Luigi was 29 years old and has been in my family for past 28 years. I have been performing across this great country with Luigi for the las…t 27 years starting with our first performance on January 28, 1983 in the It's Amazing show at Cal State Long Beach. …(read more) 
SOURCE
http://www.facebook.com/photo.php?pid=1217344&id=1024234294
Martin Gardner – Follow-Up 
The Mathemagician
Martin Gardner, R.I.P.
by Stefan Kanfer 
The first time I encountered a column in Scientific American entitled "Mathematical Games," I thought it was a contradiction in terms. Along with most English majors, I equated math with drudgery, not diversion. Then I read the piece. Its author, Martin Gardner, showed me how wrong I was. Over the years, he also showed me (and a few million others) how to understand topics that ranged from the left-handedness of molecules to the devious origins of Scientology to the secrets of sleight-of-hand artists to the in-jokes of Alice's Adventures in Wonderland. So it came as no surprise that when Gardner died last week at 95, he was mourned not only by mathematicians and physicists but by magicians, literary scholars, theologians, crossword-puzzle fans, writers, and editors.
Source
http://www.city-journal.org/2010/eon0527sk.html  
Photo credit for above photo
"Card Colm" Mulcahy (Spelman College)
This shows Martin standing by every word he ever wrote: the six shelves consist entirely of his own publications, dating back to 1930. 
Also see broken wand note:
http://www.spelman.edu/~colm/mg.html
He was named by MAGIC Magazine as one of the 100 most influential magicians of the twentieth century. 
http://turnermagic.wordpress.com/2010/05/24/a-final-comment-on-martin-gardner/ 
BIRTHDAYS FOR THE WEEK
Steve Bender (4)  –  Tony Blanco (4)
Barbara Dallas (4)  –  Wil Golden (5)
Jim Gregory (31)  –  Magic Ian (2)
Warren Kaps, ESQ (4) 
Happy birthday to you,
Happy birthday to you,
Happy birthday dear friends
Happy birthday to you.
¿Escucho? …
Junio 1, 2010
por Maria Ibáñez
Saludos, de alguna manera el que es 1 de junio y el inicio oficial de la temporada de huracanes no parece tan ominosa cuando se pone en perspectiva con todas las otras cosas que están sucediendo en el mundo. Los terremotos, tornados, volcanes y derrames de petróleo nos hacen darnos cuenta de que una amenaza de un huracán posible, no es demasiado terrible en absoluto, incluso si las predicciones no son las más bonitas. Según los científicos, existe una probabilidad del 70% para cada uno de los siguientes: 14-23 tormentas con nombre, 8-14 huracanes 3.7 grandes huracanes.
A estas alturas ya debería haber recibido el cuarto número de la magazette El Toque Magico, si no lo has recibido, ya que no están en la lista de suscriptores, pero que le gustaría recibirlo, me puede enviar una nota a merlina17@aol.com o merlina@merlina.com y e añadare a la lista. No hay cargo para recibir la suscripción y la magazette sale cada dos meses, gracias a la generosidad de quienes contribuyen con artículos a la misma. Artículos, columnas y comentarios son bienvenidos y pueden ser enviados al e-mail anteriormente dado, así es que gracias de antemano.
Ocupados, ocupados para finales de mayo  Un estupendo viaje a México, de vuelta a casa por dos días y luego salimos para Palatka por lo que resultó ser un fin de semana increíble con la familia y los más cercano de amigos. Jason, Idalmis y el bebé, así como a su familia, que ahora es también la nuestra, y Simone y Travis Marron viniero el domingo para una fiesta en la piscina y barbacoa completando el fin de semana. Travis nos deleito con una vista previa del nuevo espectáculo con el que estará compitiendo en IBM y mientras que él seguirá poniendo un poco de práctica, el carácter preliminar, que vimos esta tomando forma maravillosamente. Mucha suerte a él en San Diego, como siempre le deseo.
Hasta la próxima amigos, mantengan un sueño en elaboracion ya que crean sus mañanas con lo que sueñan hoy.
Maria Ibáñez
PENSAMIENTO DE LA SEMANA
EN ESTA EDICIÓN
Junio es mes de magia en Miami
Docc Hilford suelta al Mercado "The Vault"
VIDA DE MAGOS
Ley y Magia
Matthew J Dowden
Ken y Paul Bates
Sterling Dietz compra teatro
Mark Terry
Magia de los iapps
S.A.M. NOTICIAS
Show de Estrellas de Mañana
Miembros Vitalicios Honraran a Brad Jacobs
SALUD Y EL BIENESTAR
Magic4Miracles sitio web en honor a Rachel Wild Colombini
Joan Lehr en el hospital
BROKEN WAND
Luigi
Martin Gardner
CUMPLEAÑOS DE LA SEMANA
Steve Bender (4)
Tony Blanco (4)
Barbara Dallas (4)
Wil Golden (5)
Jim Gregory (31)
Magic Ian (2)
Warren Kaps (4)
PENSAMIENTO DE LA SEMANA
"Todos tendemos a juzgarnos por nuestros ideales,
 y a los demás, por sus actos"
Harold Nicholson
EN ESTA EDICIÓN
Junio es el Mes de Magia en Miami
El escarabajo de junio traerá un diluvio mágico a Miami, así que, si usted está planeando en estar en la zona o si usted vive aquí, marque su calendario para los siguientes eventos muy especiales  
10 de junio — una conferencia especial de Aldo Colombini y Rachel. Habrá un cargo de $ 10 en la puerta para asistir y todas las ganancias de la conferencia irán al fondo del corazón de Rachel Colombini, así que por favor, venga uno vengan todos, y hagamos que se sientan bienvenidos y que sientan la generosidad y el amor de los sur Floridianos.
24 de junio  la única aparición en el sur de la Florida por el único Joshua Jay. Esta es una conferencia que no se querrá perder. Joshua se llevará a su conferencia a sólo un puñado de clubes y el Magic City Conjurers se complace en ser uno de ellos. Habrá un cargo de $ 10 en la puerta para los miembros de cualquiera de Magic City Conjurers (SAM 280) o IBM Ring 45 y un cargo de $ 15 a los no miembros e invitados. El espacio es limitado por lo que es altamente recomendable que llame con anticipación para reservar su lugar. Llame al 305-258-3414 a Maria o en el Cel en 786-258-8762.
Ambas conferencias se llevarán a cabo en el South Miami/ Coral Gables Elks Lodge ubicado en 6304 SW 78 Street, Miami, Florida 33143
Joshua Jay también aparecerá en los siguientes clubes:
Tampa, FL  17 de junio (Tampa Bay Club Magic)
Jacksonville, FL  22 de junio (Ring 130)
Miami, FL 24 de junio (Conjurers Magic City)
Cleveland, Oh-28 de junio
Youngstown, Oh-29 de junio
Cantón, Oh-30 de junio
Minneapolis, MN-13 de julio
Seattle, Wa-17 de julio
Portland, O-20 de julio
Washington, DC-27 de julio
Docc Hilford finalisae nuevos DVDs
Mensaje del Docc Hilford
Quería hacerle saber que el esperado 2 DVD, "The Vault", está a punto de llegar al mercado.
Tiene los siete trucos mortales que realmente utilizan en el mundo real. Si desea saber más visite:
http://www.docchilfordproducts.com/vault.html
Allí, usted también encontrará una venta especial que no se puede obtener en otro sitio. Pero tiene que apurarse, sólo puedo hacer la oferta por un breve período.
S.A.M. Noticias
Estrellas dea Mañana Show en Atlanta
Mensaje por PR SAM – George Schindler
Siete jóvenes presentaran shown "Stars of Tomorrow" en Atlanta
La productora Marlene Clark, anunció los nombres de siete jóvenes magos que se presentarán en el "Stars of Tomorrow" show en Atlanta, Georgia, durante la Convención Anual – Junio 30 al
03 de julio. Dos magos británicos se unirán a cinco artistas de los U. S. Sus rangos de edad 11 a 17.
Ellos son:
Megan Knowles-Bacon (Londres, Inglaterra)
Derek McKee (Centennial, Colorado)
Rubén Moreland (Nueva York)
Ian Rich (Canton, Massachusetts)
Jacob Roeber (Superior, Wisconsin)
Stephen Williams (Liverpool, Inglaterra)
Benjamin Zabin (Greenwich, Connecticut)
Ver sus biografías y los créditos en www.magicsam.com
Miembros vitalicios honraran a Brad Jacobs en Atanta
Mensaje de George Schindler, Decano
Brad Jacobs PNP va a ser el invitado de honor en la reunión anual Miembros Vitalicios "Café Klatch" que se celebrará el sábado por la mañana 03 de julio a las 9 AM. en el Hilton de Atlanta. Brad ha sido la fuerza motriz como presidente de la SAM Magic Fondo de Dotación y es nuestro Embajador de la Magia. Sus logros incluyen también muchos años como Presidente de la convención, y es actualmente nuestro oficial de enlace de FISM .. Los miembros vitalicios que asistan a la convención en Atlanta no deben perderse este encuentro.
En cuanto a la programación completa de eventos en
http: / / www.magicsam.com/SAM2010/schedule.asp
(Http://www.magicsam.com/SAM2010/schedule.asp)
IBM Noticias
IBM Concurso de Jóvenes
De Don Greenberg
¿Está pensando en asistir a la convención de IBM en San Diego? No es demasiado tarde para inscribirse en el concurso de los jóvenes. El primer premio, cortesía de Fantasma Magic, es un viaje todo pagado a su elección de Nueva York o Las Vegas aprox. valor cuando todo está considerado, es de $ 5.000.
Visite el sitio web hoy para más información: www.magician.org.
VIDA DE MAGOS
Leyes y Magia Actualización
Caso hito en la imitación de los dispositivos mago acuerdo conciliatorio
No puede ser todo escritura facil en el Blog de ley de magia – tal vez un poco como ser el reparador de Maytag, a veces. Usted mantiene una vigilancia atenta de nuevo material … esperando, esperando. cualquier novedad mágica hoy en día? No, no, hoy en día.
FUENTE
http://legalblogwatch.typepad.com/legal_blog_watch/2010/05/law-and-magic-update-milestone-case-on-imitating-magicians-devices-settles.html
Ser un mago es un negocio dificil!
Por Saul Rosalind
South Shields, Reino Unido – ABOGADOS son a menudo llamados carteristas en los trajes, pero el cambio repentino de carrera Mateo J Dowden le vio el paso de la sala en la prestidigitación. Renunciar a un potencial futuro como abogado, Matthew lugar asumió el misterioso mundo de la magia. El mago nacido en Sunderland estaba estudiando Derecho en la Universidad de Northumbria, cuando decidió convertir su hobby en su trabajo diario. Y mientras que otros estudiantes fueron enterrados profundamente en sus libros de texto, que estaba practicando en secreto década tricks.A abajo de la línea, Mateo ha viajado por el mundo y se presentó frente a un público de Hollywood y la realeza.
FUENTE
http://www.shieldsgazette.com/news/Being-a-magician-is-a.6310384.jp
Batalla familiar es sólo magia
por Méran Karauria
Ken Bates dice que la edad antigua y el engaño siempre le ganará a la habilidad y la capacidad juvenil.  El Sr. Bates, en su acto de comedia Magic Man, se alineará en contra de su hijo Pablo, Zappo el Mago, en la 30 ª Convención Internacional de Nueva Zelanda en Auckland mago del próximo mes (junio 4-7).  Entonces, ¿cómo son los trucos de trabajo? Por supuesto, eso es un secreto comercial y cualquier nuevo interrogatorio a levantar el velo del engaño desaparece en el aire. Esto es, después de todo, la magia.
FUENTE
http://www.wanganuichronicle.co.nz/have-your-say/news/family-battle-is-just-magic/3914598/
STERLING DIETZ
Mago Local Asegura Teatro
Lynden, WA – – El mago de diecinueve años Sterling Dietz, de Lynden, ha logrado muchos triunfos en su joven carrera, pero ninguno tan grande como la obtención de su propio teatro? el Teatro de la Ciudad de Los Cabos, México.
"Después de casi dos años de negociaciones para ultimar los detalles del trabajo a tiempo completo en otro país valio la pena," Sterling dijo.   El realizar su arte en su propio teatro es un sueño hecho realidad.  
Jeff McBride, del Headliner Las Vegas llama a Sterling "Una personalidad magnetica que ha causó sensación en la magia."
"Sterling tiene toda la habilidad y el talento para llegar a la cima del mundo mágico," McBride dijo.
Para obtener más información, visite www.MagicSterling.com.
FUENTE
http://www.thenorthernlight.com/news/article.exm/2010-05-26_local_magician_secures_theater
Como escritor Mago
por Mark Terry
Hace poco terminé de leer Rick Riordan La Pirámide Roja, que es un libro para niños nuevos sobre los dioses egipcios. (Me gustó. Probablemente no tanto como las novelas de Percy Jackson, pero fue muy divertido, y mostré mi total falta de conocimiento de la mitología egipcia).
Hubo un par de cosas en ella pensé y'all agradecería:
"La palabra egipcia shesh medios escribano o escritor, pero también puede significar mago. Esto se debe a la magia, en su forma más básica, se convierte palabras en realidad. Creará un desplazamiento. Utilizando su propia magia, se va a enviar el poder en las palabras en el papel. Cuando se le habla, las palabras desatará la magia. "
Fuente
http://markterrybooks.blogspot.com/2010/05/writer-as-magician.html
La magia detrás de Clasificación de Aplicaciones
Uno de los mayores desarrollos de tecnología en los últimos años es la App Store del iPhone, donde 200.000 fresco pequeños programas gratuitos o baratos están disponibles para descarga instantánea para el iPhone o iPod Touch. tiendas similares están disponibles para dispositivos BlackBerry, teléfonos Android, los teléfonos de Palm y así sucesivamente. Así que con eso muchas opciones, ¿cómo diablos quieres encontrar tu camino? It? S un problema gigantesco.
 Los magos intentaron mantener en secreto iForce dando la aplicación puntuaciones bajas en la App Store del iPhone.
FUENTE
http://pogue.blogs.nytimes.com/2010/05/27/the-magic-behind-rating-apps/
CONVENIOS EN OTRAS PARTES
Encuentro Mágico
Apenas quedan unos días PARA la convención. Los campeones del mundo serán los siguientes que aparecen
Adrián Guerra FISM 1994
Carlos Barragán FISM 1997
Henry Evans FISM 2000
Ariston FISM 2000
Tony Montana tercer lugar FISM 2009
Este año, como siempre, habrá concursos en primer plano y el escenario y los ganadores del primer premio recibirán inscripciones a las convenciones no sólo en Argentina, sino también a la FLASOMA próxima que tendrá lugar en Guatemala.
www.pinaculomagico. com.ar
SALUD Y EL BIENESTAR
Rachel Wild Colombini una actualización
Amigos, por las últimas semanas he estado enviando información sobre la hospitalización y las actualizaciones de la salud de mi amiga, y suya, Rachel Wild Colombini. Aquí está la actualización más reciente en cuanto a Rachel, enviada por Aldo.
El 26 de abril 2010 Rachel fue hospitalizada durante una gira por el Reino Unido debido a émbolos en las manos y los pies (un síntoma de la endocarditis) y se confirmó como la infección
por segunda vez.
Aldo y Rachel tomaron un vuelo de emergencia de nuevo a los EE.UU. después de cancelar más de un mes de trabajo y Rachel fue hospitalizada de nuevo y un catéter colocado en su brazo con una línea directa a la parte superior de el corazón para infusiones diarias de antibióticos por los próximos 5 a 6 semanas.
Mientras estaba en el hospital los cardiólogos han señalado que otro ataque de esta infección puede ser fatal y que el reemplazo de la válvula es necesario.
A pesar de Rachel y Aldo tienen un seguro de salud limitado el costo de la cirugía a corazón abierto y todo lo que eso supondría la pérdida de más del trabajo pone esta opción fuera del alcance por el momento y hacen más que cruzar los dedos para que las cosas pueden retrasarse el mayor tiempo posible que es un poco de miedo bajo las circunstancias.
Un sitio web ha sido creado por la amabilidad de Erick y Kim Olsen de Teatro Wizardz en Orlando y se puede visitar esta página para leer más sobre esto y también a hacer donaciones directamente a través de PayPal para el fondo del corazón de Rachel si lo desea. El sitio web es:
www.magic4miracles.com
Un mensaje de Aldo y Rachel  
"Gracias a todos los amigos en la magia que han llamado y enviado por correo electrónico con sus pensamientos y oraciones es bueno saber que tenemos tantos amigos en la magia"
(En la foto de esta noticia es tomada directamente de los sitios web mencionados.)
Lehr Joan hospitalizada
(Mensaje de Chuck Lehr)
Mucha gente famosa en el hospital en estos días .. entre estos Joannie Lehr.
Sí .. Esta es el cuarto día de que Joannie pelea con una gran piedra en el riñón  y este es su decimal piedra.   Como su nefrólogo regular está de vacaciones y no podemos llegar a verlo hasta el jueves,  terminamos en la sala de emergencias. Después de un agradable paseo en un autobús bonita plaza, que trabajó en su Jueves .. y yo la traje a casa temprano a la mañana siguiente.
Me sorprende que usted no escucho sus gritos el viernes por la tarde, como ella tiene que viajar en todavía en ambulancia. En esta occasion  gracias a Dios  que dijo que podíamos pasar la noche. Esto se extiende a sábado .. Ahora Domingo .. y quién sabe.
Ellos están tomando buen cuidado de ella y estamos esperando por ellos para decidir si esperamos a su médico de cabecera el próximo jueves .. o si necesitan hacer algo más pronto.
Joannie es probablemente la persona más fotografiada en Mesquite  con una multitud de radiografías, TC, ecografías, etc en esta última semana.
Por favor, mantengala en sus oraciones ..
Chuck (Dean bis) Lehr
VARITA ROTA
LUIGI
Es con el corazón roto que comparto con ustedes la muerte de mi pequeño amigo y socio de scenario Luigi la Cotorra psíquica. Murió de causas naturales ayer tras el escenario en el Magic Castle en mis brazos. Luigi tenía 29 años y ha estado en mi familia durante los últimos 28 años. He estado llevando a cabo mi show a través de este gran país con Luigi por los ultimos… 27 años a partir de nuestra primera actuación el 28 de enero de 1983 en el sorprendente espectáculo en Cal State Long Beach.   (Leer más)
FUENTE
http://www.facebook.com/photo.php?pid=1217344&id=1024234294
Martin Gardner actualizacion
El Mathemagician
Martin Gardner, que en paz descanse
por Stefan Kanfer
La primera vez me encontré con una columna en la revista Scientific American titulado " Juegos Matemáticos," Pensé que era una contradicción de términos. Junto con las grandes Inglés, que equipara las matemáticas con monotonía, no desvío. Después leí la pieza. Su autor, Martin Gardner, me mostró lo equivocada que estaba. Con los años, también me mostró (y unos pocos millones de otros) la manera de entender los temas que iban desde el zurdo de las moléculas a los orígenes tortuosos de la Cienciología a los secretos de los artistas prestidigitación de la mano a la en-bromas de Alice' s Adventures in Wonderland. Por lo tanto, no fue ninguna sorpresa que cuando Gardner murió la semana pasada a 95, lo lloraron, no sólo por los matemáticos y los físicos, sino por los magos, estudiosos de la literatura, los teólogos, los aficionados a las palabras cruzadas, escritores y editores.
Fuente
http://www.city-journal.org/2010/eon0527sk.html
Crédito de la foto de la foto anterior
"Colm Card "Mulcahy (Colegio Spelman)
Esta muestra de pie Martin de toda palabra que escribió: los seis estantes consisten enteramente en sus propias publicaciones, que se remonta a 1930.
Ver también nota varita rota:
http://www.spelman.edu/ Colm ~ / mg.html
Fue nombrado por Magic Magazine como uno de los 100 magos más influyentes del siglo XX.
http://turnermagic.wordpress.com/2010/05/24/a-final-comment-on-martin-gardner/
CUMPLEAÑOS DE LA SEMANA
Steve Bender (4)  –  Tony Blanco (4)
Barbara Dallas (4)  –  Wil Golden (5)
Jim Gregory (31)  –  Magic Ian (2)
Warren Kaps, ESQ (4)
Feliz cumpleaños a ti,
Feliz cumpleaños a ti,
Feliz cumpleaños queridos amigos
Feliz cumpleaños a ti.