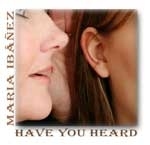 Have You Heard?…
June 28, 2010
by Maria Ibâñez 
Greetings, here we are, well into the end of the first half of 2010 and with one hurricane already in sight; although a rough year for storms is being predicted, we hear the same predictions every year and that is part of the problem. Hearing the threat of storms over and over, we tend to get complacent and act like the town of the boy who cried wolf. 
This weekend, all across the U.S. we will be celebrating the Fourth of July. Independence Day.  Some will stop and reflect about what that means; about the true value of freedom and a privilege that often is taken for granted.  Some will stop
to reflect about the cost of that freedom – because friends, freedom isn't free; so many have paid some and still so many have had to pay the ultimate price in order that we may enjoy that freedom.  Yes, enjoy the day, enjoy the festivities, enjoy the trips you take, but don't forget to pause a moment and even silently give thanks to those who have made that possible. 
Jay and I have a busy week ahead of us.  My dad is going in for an evaluation for eye surgery on Wednesday and at his age and some of the health issues we are keeping our fingers crossed for him.   We are hoping to be able to see our kids but not sure whether we will be able to see one or the other or both.   We will be wishing those who were fortunate to attend the S.A.M. convention in Atlanta a great one.
I would be remiss if I didn't take a moment to give a word of thanks to outgoing Most Illustrious President of the S.A.M., Mike Miller, a huge pat on the back for a job well done this year.   Mike is certainly leaving the society upward bound and is due a well deserved break for a little while.  Thank you Mike for a great year, thank you for all you have done and will continue to do for magic and thank you for having been a great president. 
Until next time my friends, keep a dream in the making for you create your tomorrows by what you dream today.  
Maria Ibáñez 
THOUGHT FOR THE WEEK
IN THIS ISSUE
RACHEL'S CORNER
MAGICIAN'S LIFE
Magicians Neil Schloss and Dennis Eleuteri
Magician Chet Shifflett
Magician Devin Henderson
GOOD AND WELFARE
Solyl Kundu
Terry Seabrooke
Tom Mullica
BROKEN WAND
Patti Sue Hanson
BIRTHDAYS FOR THE WEEK
John Balaun (2)
 Dave Cresey (1)
Orlando Hernandez (5)
Brad Jacobs (28)
Ron Mitro (3)
Humberto Perez DDS (4)
THOUGHT FOR THE WEEK

"When the wealth is lost, nothing is lost,
when health is lost something is lost,
 when we lose morals, all is lost."
–          Anonymous
IN THIS ISSUE 
This coming Saturday, July 3, 2010, the Society of American Magicians will have a new president.  Mark Weidhaas will become the 94th Most Illustrious President and will be at the helm, guiding the Society for the next twelve months.   
We wish Mark a presidential year that is as great as mine was during the year that I served in the position and I urge you each to support him in any way he asks. 
RACHEL'S CORNER 
This Monday will be a big day for me, I will be having the decisive echocardiogram that will tell the cardiologists how much more damage has been sustained by this latest infection. 
Normally you have the echo and they see you 2 weeks later for a review. They called me to say the review will be 45 mins after the echo as the cardiologist are very concerned as to the results. 
In the meantime I was fortunate to talk to a young man in Phoenix who was operated on in New York, his valve was different to mine but he is even younger than me and has been very good about putting me in touch with his NY surgeons(Mount Sinai). 
They have contacted me and are now awaiting the disc from my echo on Monday and are particularly interested in my case due to my age and the infections, in fact one of the surgeons said he is amazed that the endocarditis didn't require immediate valve surgery in the hospital as most do and he says I am extremely  lucky to have survived with just antibiotic treatment. 
He is also an advocate of minimally invasive surgery for the right candidates so we are just keeping our fingers crossed that come Monday we will have news that makes me eligible for what he has to offer. 
I am feeling OK in myself, I have some weird momemts when my heart seems to stop all together, I have to cough rather rapidly to continue breathing (not a big deal for me but scary as hell for Aldo & Molly).
That's about all for now, God willing we will be at the S.A.M convention in Atlanta on Wednesday, if you are going please be aware that I can not be very "huggy" because of the risk of infection, but the thought is there. 
Love to all.
Big hugs
Rachel xxx 
As a reminder, here is how you may get involved and help Rachel with this life saving surgery 
1.      order a product from their website www.wildcolombini.com  Right now they have a 2 for 1 sale where you pay for one and get 2 items; 
2.  make a donation at the website set up for Rachel at www.magic4miracles.com 
3.  go to www.lybrary.com and order the Wild At Heart book, the entire $20 goes to Rachel and the website is paying for the processing fees
4.  you can help as well by sharing this information with those on your mailing list and others who may not be receiving the weekly Have you Heard?   If you wish to receive a copy of just Rachel's weekly update that you may forward just that, send me an email and I will send that separately to you without all the other magic news.   My email is merlina17@aol.com or merlina@merlina.com 
THANK YOU FOR YOUR HELP

 MAGICIANS LIFE   
Presto change-o: Accountant turns magician
Millstone resident gives illusionists a place to hang out and learn from each other
BY JENNIFER KOHLHEPP Staff Writer
Neil Schloss can make filing a tax return or starting a new business look like magic to those who can't handle math. The accountant has always been a whiz with numbers but had something else up his sleeve.
 
Photo Left: Magician Dennis Eleuteri performs a magic trick for a group of kids at "It's Magic!," a new shop in Hightstown he and Neil Schloss, of Millstone, operate. Clients and coworkers at Castle Consulting in Hightstown can attest to Schloss' delight in tricks. 
SOURCE
http://examiner.gmnews.com/news/2010-06-17/Front_Page/Presto_changeo_Accountant_turns_magician.html
 Castle Consulting, LLC was formed in 1998 by Neil Schloss, CPA.  Castle Consulting was committed to helping clients in two areas.  First it established itself as a professional in the accounting field.  Helping clients start new businesses, prepare business and individual tax returns, and provide continued financial consultation throughout the years.  Second it focused on helping clients implement accounting software packages.   Over the years, expertise was learned in areas of distribution and manufacturing, entertainment, financial and real estate.
 Castle Consulting
http://castlecpa.com/index.htm
 Sleight of hand: Making magic in the mountains
by Sarah Moore, For the Sunday Gazette-Mail
CHARLESTON, W.Va. — An 11-year-old Chet Shifflett went to the traveling carnival expecting to see the standard elephants and games, but instead found a surprise that would inspire him for years to come. 
 A magician happened to be with the troupe and gave multiple 15-minute performances throughout the day.
The trick that hooked Shifflett was a vanishing bowl of water. His interest drove him to ask his parents for more money, and he purchased a ticket for every show on the schedule.
 SOURCE
http://wvgazette.com/News/201005150407?page=2&build=cache
 Conference and Show keynote speaker
to provide magic and motivation
By Ryan Putnam associate editor
You might think 2010 International Auctioneers Conference and Show
keynote speaker Devin Henderson has something up his sleeve.
Don't spend too much time trying to figure out what it is, though, because in the mean time he'll probably have swiped your wristwatch.
Never fear, the National Auctioneers Association hasn't resorted to booking a shady character to give the keynote address at Conference and Show — it has hired one of the most unique and entertaining speakers in the business.
Henderson has a message, but he has an unusual way of delivering it to his audience. His presentation is full of surprises and acts of magic that never fail to astound even the most astute audiences.
 SOURCE
http://naanews.wordpress.com/2010/06/18/conference-and-show-keynote-speaker-to-provide-magic-and-motivation/
 GOOD AND WELFARE
 Solyl Kundu 
Our friend Solyl Kundu of India, suffered a car accident on his way starting a show tour in India.   He was hospitalized with a leg fracture and numerous injuries.   He lost consciousness and suffered much bleeding.  His assistants, who were traveling with him, also were injured and hospitalized, severely injured and are covered with bruises, one was also unconscious. 
At this writing, Solyl has already gained consciousness. After several tests and 48 hours of observations later, doctors say Solyl is out of danger. His assistant is also now safe and better. He too doesn't have serious damage. Both have talked with the doctors. But Solyl's broken leg will take needed time to heal up 
We wish Solyl and his assistants a full and speedy recovery. 
Terry Seabrooke  
is being treated in the hospital and is undergoing radiation and is undergoing preparations for an operation this coming Thursday.  He will be at Watford General Hospital to begin with but will more than likely be moved afterwards.  
Our best wishes for a full and speedy recovery to him.
Tom Mullica 
On July 6th Tom will be admitted to the Barnes Hospital in St. Louis where he will undergo a stem-cell transplant. The procedure should take around three months. We all wish him the best. 
Tom also set up a CaringBridge.org account which tells his story and has updates on his health. The site is password protected so you just need to open an account to enter. 
Go to: http://www.caringbridge.org/visit/tommullica
 BROKEN WAND   
Patti Sue Hanson
 Younger sister of Nancy Gray, passed away this week from brain cancer.  Nancy has just moved to South Florida from California, where she was a fairly regular performer at the Magic Castle and where her daughter still performs regularly.    Nancy joined the Magic City Conjurers, Assembly 280 in Miami last Thursday. 
Our deepest condolences to Nancy and the family on their loss. 
BIRTHDAYS FOR THE WEEK 
John Balaun (2)  –   Dave Cresey (1)
Orlando Hernandez (5)  –  Brad Jacobs (28)
Ron Mitro (3)  –  Humberto Perez DDS (4) 
Happy birthday to you,
Happy birthday to you,
Happy birthday dear friends
Happy birthday to you.
¿Escucho? …
Junio 28, 2010
por Maria Ibáñez
Saludos, aquí estamos, bien entrado el final del primer semestre de 2010 y con un huracán ya a la vista, aunque un año difícil para las tormentas se predice, escuchamos las mismas predicciones cada año y esto es parte del problema. Al escuchar la amenaza de tormentas una y otra vez,  tendemos a ponernos descuidados y a actuar como el pueblo del muchacho que gritó lobo.
Este fin de semana, en todos los EE.UU. vamos a celebrar el Cuatro de Julio. Día de la Independencia. Algunos se detendrán y reflexionaran sobre lo que eso significa; acerca del verdadero valor de la libertad y un privilegio que a menudo no sabemos valorar. Algunos se detendrán a reflexionar sobre el costo de la libertad – porque amigos, la libertad no es gratis, así que muchos han pagado un poco por ella y todavía algunos tantos han tenido que pagar el precio más alto a fin de que podamos disfrutar de esa libertad. Sí, disfruten el día, disfruten de las fiestas, disfruten de los viajes que hacen, pero no se olviden de hacer una pausa y aunque sea en silencio, den gracias a aquellos que han hecho esto posible.
Jay y yo tenemos una semana muy ocupada por delante de nosotros. Mi papá se va a una evaluación para la cirugía ocular el miércoles y, a su edad y algunos de los problema de salud que tiene, tendremos los dedos cruzados por él. Estamos esperando poder ver a nuestros hijos, pero no estamos seguros de si seremos capaces de ver a uno o el otro o ambos. Estaremos pensando en los que pudieron asistir a la convención SAM en Atlanta   
Faltaría a mi deber si no me tomara un momento para dar una palabra de agradecimiento al saliente Ilustrísimo Presidente de la SAM, Mike Miller, una palmada enorme en la espalda por un trabajo bien hecho este año. Mike es sin duda das u salida de la sociedad dejandola en movimiento hacia arriba y se gana un merecido descanso por un tiempo. Gracias Mike por un gran año, gracias por todo lo que has hecho y seguiras haciendo para la magia y gracias por haber sido un gran presidente.
Hasta la próxima amigos, mantengan un sueño en elaboracion ya que crean sus mañanas con lo que sueñan hoy.
Maria Ibáñez
EN ESTA EDICIÓN
LA ESQUINA DE RACHEL
VIDA DE MAGOS
Magicians Neil Schloss and Dennis Eleuteri
Magician Chet Shifflett
Magician Devin Henderson
SALUD Y BIENESTAR
Solyl Kundu
Terry Seabrooke
Tom Mullica 
VARITAS ROTAS
Patti Sue Hanson
CUMPLEAÑOS DE LA SEMANA
John Balaun (2)
 Dave Cresey (1)
Orlando Hernandez (5)
Brad Jacobs (28)
Ron Mitro (3)
Humberto Perez DDS (4)
PENSAMIENTO DE LA SEMANA
"Cuando se pierden las riquezas, nada está perdido; cuando se pierde la salud, algo se ha perdido, cuando se pierde la solvencia moral, todo está perdido.
-Anónimo
EN ESTA EDICIÓN
Este próximo Sábado, 03 de julio 2010, la Sociedad Americana de Magos tendrá un nuevo presidente. Mark Weidhaas se convertirá en el 94to presidente Ilustrísimo y estará en el timón, guiando a la Sociedad por los próximos doce meses.
Le deseo  un año presidencial tan especial como fue el mio durante el año en que serví en la posición y les pido a cada uno, que lo apoyen de cualquier forma, que el les pida.
LA ESQUINA DE RACHEL
Este lunes será un día grande para mí, voy a tener el ecocardiograma decisivo que le dirá a los cardiólogos cuánto más daños he sufrido por esta última infección.
Lo normal es que el eco se ve y después de 2 semanas hay una revisión. Me llamaron para decir la revisión será 45 minutos después el eco como el cardiólogo están muy preocupados en cuanto a los resultados.
Mientras tanto, tuve la suerte de hablar con un joven de Phoenix, que fue operado en Nueva York, su válvula han sido diferentes a la mía pero él es aún más joven que yo y ha sido muy cortez acerca de ponerme en contacto con sus cirujanos en NY ( Monte Sinaí).
Ellos se han puesto en contacto conmigo y ahora están esperando el disco de mi eco el lunes y están especialmente interesados en mi caso, debido a mi edad y las infecciones, de hecho uno de los cirujanos dijo que está sorprendido de que la endocarditis no requiera cirugía inmediata de la válvula en el hospital al igual que la mayoría y él dice que soy muy afortunada de haber sobrevivido con sólo un tratamiento con antibióticos.
Él es también un defensor de la cirugía mínimamente invasiva para los candidatos adecuados por lo que estamos manteniendo nuestros dedos cruzados para que, el lunes vamos a tener noticia de que me hace elegible para lo que tiene que ofrecer.
Me siento bien, tengo algunos momemtos extraños cuando mi corazón parece detenerse, tengo que toser con bastante rapidez para seguir respirando (no una gran cosa para mí, pero le da mucho miedo a Aldo & Molly).
Eso es todo por ahora, si Dios quiere estaremos en la convención de SAM en Atlanta el miércoles, si vas por favor sea consciente que no puedo ser abrazada debido al riesgo de infección, pero la idea está ahí.
Cariños a todos.
Grandes abrazos
Rachel xxx
Aqui esta como la puede ayudar a recibir esta cirujia que le puede salvar la vida
1) Compre un producto de su página web www.wildcolombini.com Actualmente tienen un 2 por 1 en venta las que paga por una y obtener los artículos 2;
2) hacer una donación en el sitio web creado por Raquel en www.magic4miracles.com
3) ir a www.lybrary.com y el orden del libro Wild At Heart, la totalidad de $ 20 va a Rachel y la página web está pagando por las tasas de tramitación
4) se puede ayudar también al compartir esta información con los de su lista de correo y otros que pueden no estar recibiendo el tener semanales Escucho? Si usted desea recibir una copia de sólo actualización semanal de Rachel que usted podrá enviar sólo eso, me envía un e-mail y yo les enviamos voluntad que por separado, sin que todas las noticias de otra magia. Mi correo electrónico es merlina17@aol.com o merlina@merlina.com
GRACIAS A TODOS POR SU AYUDA
VIDA DE MAGOS
Presto Change-o: Contador se vuelve mago
residentes de Millstone ilusionistas da un lugar para pasar el rato y aprender unos de otros
POR JENNIFER Redactor del Servicio Kohlhepp
Neil Schloss puede hacer la presentación de una declaración de impuestos o de partida una mirada nueva empresa como la magia a los que no puede realizar cálculos matemáticos. El contador ha sido siempre un genio con los números, pero había algo más en la manga.
Foto izquierda: Mago Dennis Eleuteri realiza un truco de magia para un grupo de niños en "It's Magic!", Una nueva tienda en Hightstown él y Neil Schloss, de Millstone, operar. Clientes y compañeros de trabajo en el castillo de consultoría en Hightstown puede dar fe de alegría Schloss 'en los trucos.
FUENTE
http://examiner.gmnews.com/news/2010-06-17/Front_Page/Presto_changeo_Accountant_turns_magician.html
Castle Consulting, LLC se formó en 1998 por Neil Schloss, CPA. Castillo Consulting se compromete a ayudar a los clientes en dos áreas. En primer lugar se ha constituido como un profesional en el campo de la contabilidad. Ayudar a los clientes iniciar nuevos negocios, las empresas y preparar las declaraciones individuales de impuestos, y proporcionar asesoramiento financiero continuo durante todo el año. En segundo lugar, se centró en ayudar a los clientes implementar los paquetes de software contable. Con los años, la experiencia se ha aprendido en las áreas de distribución y manufactura, entretenimiento, finanzas y bienes raíces.
Castle Consulting
http://castlecpa.com/index.htm
Juego de manos: Hacer magia en las montañas
por Sarah Moore, Para la Gaceta Domingo-Mail
CHARLESTON, Virginia Occidental – Un niño de 11 años de edad, Chet Shifflett fue a la feria ambulante esperando ver a los elefantes y los juegos estándar, sino que encontraron una sorpresa que lo inspiran en los años venideros.
Un mago paso a estar con el grupo y dio varias presentaciones de 15 minutos durante todo el día.
El truco que se enganchaban Shifflett era un tazón de fuga de agua. Su interés lo llevó a pedir a sus padres por más dinero, y compró un billete para cada presentación de la programación.
FUENTE
http://wvgazette.com/News/201005150407?page=2&build=cache
Conferencia y Feria orador principal
para proporcionar la magia y la motivación
Por Ryan Putnam editor asociado
Se podría pensar Internacional de 2010 Conferencia y Feria de subasta el orador principal Devin Henderson tiene algo bajo la manga.
No pase demasiado tiempo intentando averiguar lo que es, sin embargo, porque en el tiempo significa que probablemente tendrá birlado su reloj de pulsera.
Nunca el miedo, la Asociación Nacional de subasta no ha recurrido a la reserva de un personaje a la sombra para dar el discurso inaugural en la Conferencia y Show – que ha contratado a uno de los oradores más original y entretenido en el negocio.
Henderson tiene un mensaje, pero tiene una forma inusual de ofrecer a su público. Su presentación está llena de sorpresas y actos de magia que nunca dejan de asombrar incluso las audiencias más astuto.
FUENTE
http://naanews.wordpress.com/2010/06/18/conference-and-show-keynote-speaker-to-provide-magic-and-motivation/
SALUD Y BIENESTAR
Solyl Kundu
Nuestro amigo Solyl Kundu de la India, sufrió un accidente de coche en camino de una girade shows en la India. Fue hospitalizado con una fractura de pierna y numerosos heridas. Perdió el conocimiento y sufrió mucho sangramiento. Sus ayudantes, que viajaban con él, también fueron heridos y hospitalizados, 
En este escrito, Solyl ya se ha recobrado el conocimiento. Después de varias pruebas y 48 horas de observaciones, los médicos dicen que Solyl está fuera de peligro. Su asistente es ahora también esta fuera de peligro y mejor. También él no tiene daños graves. Ambos han hablado con los médicos. Pero la pierna rota de Solyl se llevará tiempo para curar
Deseamos a Solyl y sus asistentes una recuperación completa y rápida.
Terry Seabrooke
está siendo tratado en el hospital y está pasando por la radiación y está pasando por los preparativos para una operación el próximo jueves. Él estará en el Hospital General de Watford al principio, pero más que probable que se trasladó después.
Nuestros mejores deseos para una recuperación completa y rápida para él.
Tom Mullica
El 6 de julio Tom será admitido en el Hospital Barnes en St. Louis, donde se someterá a un trasplante de células madre. El procedimiento debería tomar alrededor de tres meses. Todos le deseamos lo mejor.
Tom también configurar una cuenta de CaringBridge.org que cuenta su historia y tiene información actualizada sobre su salud. El sitio está protegido con contraseña para que sólo tiene que abrir una cuenta para poder ingresar.
Ir a: http://www.caringbridge.org/visit/tommullica
VARITAS ROTAS
Patti Sue Hanson
Hermana menor de Nancy Gray, falleció esta semana por cáncer de cerebro. Nancy acaba de mudarse al sur de Florida desde California, donde ella actuaba bastante regularmente en el Magic Castle y donde su hija todavía actua regularmente. Nancy se unió a Magic City Conjurers, Asamblea 280 en Miami el jueves pasado.
Nuestro más sentido pésame a Nancy y la familia en su pérdida.
CUMPLEAÑOS DE LA SEMANA
John Balaun (2)  –   Dave Cresey (1)
Orlando Hernandez (5)  –  Brad Jacobs (28)
Ron Mitro (3)  –  Humberto Perez DDS (4)
Feliz cumpleaños a ti,
Feliz cumpleaños a ti,
Feliz cumpleaños queridos amigos
Feliz cumpleaños a ti.