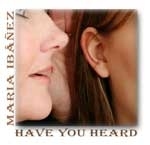 Have You Heard?…
July 12, 2010
by Maria Ibâñez 
Greetings, surprisingly enough, I have just returned from an unexpected attendance at this year's I.B.M. convention in San Diego; surprisingly because although we were registered a year ago, we had to cancel our registration six weeks ago due to scheduled training for me.  That training was cancelled on Monday the 5th late in the afternoon and Jay asked me to make phone calls and see about attending the convention; thanks to the Terry Richison and Bob Patterson for making my registration come through at the last minute; very special thanks to Simone and Travis Marron for their hospitality and accommodations as well as their friendship and to all those who worked to make this happen last minute, I arrived in San Diego and only missed the pre-convention private parties.   
This year's convention was one that won't soon be forgotten, not just for the very strong talent that was there, for the few days I was able to spend with Cesareo Pelaez, David Bull and Mark and Rick from my Beverly family, for sharing special time with all those special friends that were there, for the beautiful new friends made and for the opportunity to congratulate Mike Miller and Jack White on their respective year as President
of the two organizations, but also for other happenings which were just as memorable though not as pleasant.   
I survived my first earthquake on July 7th; an earthquake that took place just as my mentor, my friend, my confidant, my right hand, Alberto Montejo, passed away after a very short fight with lymphoma.  Profesor Montejo, as he was known by his audiences, performed not just as a magician but also as a ventriloquist after having taught himself ventriloquism at the early age of 7 years and made a living in the trade for over seven decades.   His is a loss that we have not yet begun to deal with and one that we will never recover from; he will live in our hearts forever.   A kind and gentle soul, a gentleman both inside and out, we will be forever thankful for the blessing of having known him and will miss him while we live.  This is a photo of Montejo (left) and Cesareo with me on July 7th, 2007 at the party following my installation as President of the S.A.M. in Dallas, Texas. 
Until next time my friends, keep a dream in the making for you create your tomorrows by what you dream today.  
Maria Ibáñez 
THOUGHT FOR THE WEEK
IN THIS ISSUE
RACHEL'S CORNER
MAGICIAN'S LIFE
Magician Bill Boaz
Magicians roll up their sleeves at annual convention
BIRTHDAYS FOR THE WEEK
Lee Asher (16)
Carol Garrett (18)
Jann W. Goodsell (17)
Jim Green (16)
Jeanette Groome (15)
Manon Rodriguez (17)
Robbie Wilmarth (16)
Belated birthdays from last week
Tony Brook (7) — Philbert Harris (7)
Terry Parrett (7) — Darlene Rast (7)
Ken Spanola (6) — Neil Tobin (7)

THOUGHT FOR THE WEEK 
"Goodbyes are not forever.
Goodbyes are not the end.
They simply mean I'll miss you
Until we meet again!"
~Author Unknown 
RACHEL'S CORNER 
Hi from Rachel:
 First of all a big thank you for all the emails and prayers and kind thoughts from so many magic friends. 
Last Monday the 28th we were back at the cardiologist for an echocardiogram. Three cardiologists then interpreted the results. They are having a hard time agreeing on the solution. 
Basically one thinks surgery should be done immediately, the other two have told us that even if the valve is repaired or replaced this will not do anything to reduce the risk of more endocarditis (a repaired valve is still like a sponge and a metal valve has a high chance of recurring infection because it is a foreign body) therefore open heart surgery would in itself propose a huge risk of infection. 
The other option would be to try minimally invasive surgery to reduce the risk.  This requires going in through the femerol artery but we do not know yet if the surgeons who do this would consider me a candidate for it; they will need to see the final results from all the tests. 
They want to put me through a intensive stress echo on July 22nd to determine if there is sign of heart failure in the chambers as this would indicate that the surgery must be performed as soon as possible no matter what. 
The other option is that, if the heart is not yet failing then to continue to fight the infections with antibiotics until the heart does begin to fail and then do the surgery. 
One of the cardilogists is reluctant to open me up until he has to, he doesn't want to take the risk of doing it before; the problem is that the "window of opportunity" is small, if we wait too long a failing heart may not support the repair/replacement. 
It all sounds a little complicated and after 4 hours yesterday we came away feeling as though none had a definitive answer. 
So we are sitting tight for now until the 22nd and then we will send the test results to the cardiothoracic surgeons up north for evaluation. 
Hope to see some friends in magic in Atlanta this week, although as I said before I will have to be very careful not to do much mingling because of the infection risk (packing bottles of sanitizer and wipes!! I feel like the detective "Monk" in the series for those of you that watched it!:) 
Big Hug to all
Rachel 
MAGICIANS LIFE   
Hudson Youth Bill Boaz Has A Magical Talent
by Liz Navratil, The Plain Dealer
[Photo:Scott Shaw, The Plain Dealer Bill Boaz, a 16-year-old sophomore at Hudson High School, won a scholarship to attend the Sorcerer's Safari Magic Summer Camp, near Toronto, this summer.]
HUDSON, OHIO — In the city of Hudson lives a teenage boy who can chop a man's head off and then reattach it, who can swallow a balloon sword, who can make objects float.
Bill Boaz calls himself the Master of Magic and Illusion. He flips cards into the air with the flick of a finger. He joins two pieces of rope. He reads people's minds to guess which card they chose.
The 16-year-old is an international champion in close-up magic — tricks performed for a small crowd. An older magician, Carroll Baker, said Bill could become the next great act.
The youth just won his second consecutive scholarship to the prestigious Sorcerer's Safari Magic Camp in Toronto, Canada. In August, he'll again study the top-secret tricks of the trade, the so-called theology of magic. 
SOURCE
http://blog.cleveland.com/metro/2010/06/hudson_youth_has_a_magical_tal.html
 Magicians roll up their sleeves at annual convention
by Kaitlin Schluter, Contributing writer
Wednesday, July 7, 2010
Photo by: John Gastaldo / Union-Tribune
Mario Jonathan Seki of San Gabriel splashed confetti near the end of his performance Wednesday at the International Brotherhood of Magicians convention in San Diego.
Don't be surprised if you see folks milling around Fashion Valley mall this week with long capes and wands.
No, the latest Harry Potter movie hasn't been released early. These are attendees from a magicians convention down the street. 
SOURCE
http://www.signonsandiego.com/news/2010/jul/07/magicians-have-reappeared/ 
BIRTHDAYS FOR THE WEEK 
Lee Asher (16)  –  Carol Garrett (18)
Jann W. Goodsell (17)  –  Jim Green (16)
Jeanette Groome (15)  –  Manon Rodriguez (17)
Robbie Wilmarth (16)
Belated birthdays from last week
Tony Brook (7) — Philbert Harris (7)
Terry Parrett (7) — Darlene Rast (7)
Ken Spanola (6) — Neil Tobin (7) 
Happy birthday to you,
Happy birthday to you,
Happy birthday dear friends
Happy birthday to you.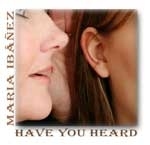 ¿Escucho? …
Julio 12, 2010
por Maria Ibáñez

Saludos, sorprendentemente, acabo de regresar de una asistencia inesperada en la convención de la IBM este año en San Diego, es sorprendente, porque a pesar de que nos registramos hace un año, tuvimos que cancelar nuestro registro hace seis semanas debido a un entrenamiento programada para mí.  Este entrenamiento se canceló el lunes por la tarde y Jay me pidio que hicierar llamadas telefónicas y ver acerca de asistir a la convención, gracias a Terry Richison y Bob Patterson por hacer mi registro en el último minuto, gracias muy especial a Simone y Travis Marron por su hospitalidad y alojamiento, así como su amistad y todos los que trabajaron para que esto sucediera de última hora, llegué a San Diego y sólo perdi la fiestas privadas de  pre-convención
La convención de este año fue una que no se olvidará pronto, no sólo por el talento tan fuerte que estaba allí, tambien por los días que tuve la oportunidad de pasar con Cesáreo Peláez, David Bull y Mark y Rick de mi familia en Beverly, por compartir tiempo especial con todos aquellos amigos especiales que estaban allí, por los amigos nuevos y bellos efectuadas ya la oportunidad para felicitar a Mike Miller y Jack White en sus respectivos años como Presidentes de las dos organizaciones, sino también para otros acontecimientos que son tan memorables aunque no sean lo más agradable.
Yo sobreviví a mi primer terremoto el 7 de julio, un terremoto que tuvo lugar justo cuando mi mentor, mi amigo, mi confidente, mi mano derecha, Alberto Montejo, falleció después de una pelea muy corta con linfoma. Profesor Montejo, como era conocido por su público, no solo actuaba como un mago, sino también como un ventrílocuo, después de haber aprendió ventriloquia a la temprana edad de 7 años y se ganaba la vida en el comercio de más de siete décadas. La suya es una pérdida que todavía no hemos empezado a entender ni aceptar y de la cual nunca nos recuperaremos de; vivirá en nuestros corazones para siempre. Una alma gentil, un caballero dentro y por fuera, estaremos por siempre agradecidos por la bendición de haberlo conocido y lo extrañaremos mientras vivamos. Esta es una foto de Montejo (izquierda) y Cesáreo conmigo el 7 de julio de 2007 en la fiesta tras asumir mi cargo como Presidente de la SAM en Dallas, Texas.
Hasta la próxima amigos, mantengan un sueño en elaboracion ya que crean sus mañanas con lo que sueñan hoy. 
Maria Ibáñez
EN ESTA EDICIÓN
LA ESQUINA DE RACHEL
VIDA DE MAGOS
Booz proyecto de ley Mago
Los magos se suban las mangas en la convención anual
CUMPLEAÑOS DE LA SEMANA
Lee Asher (16)  –  Carol Garrett (18)
Jann W. Goodsell (17)  –  Jim Green (16)
Jeanette Groome (15)  –  Manon Rodriguez (17)
Robbie Wilmarth (16)
Belated birthdays from last week
Tony Brook (7) — Philbert Harris (7)
Terry Parrett (7) — Darlene Rast (7)
Ken Spanola (6) — Neil Tobin (7) 
PENSAMIENTO DE LA SEMANA 
Las despedidas no son para siempre.
Las despedidas no son el final.
Simplemente quiere decir te voy a extrañar
¡Hasta que nos volvamos a encontrar!
~ Autor Desconocido 
LA ESQUINA DE RACHEL 
Saludos de Rachel:
En primer lugar un gran agradecimiento para todos los mensajes de correo electrónico y las oraciones y pensamientos especie de magia tantos amigos.
El pasado lunes día 28 estábamos de regreso en el cardiólogo de un ecocardiograma. Tres cardiólogos continuación, interpretó los resultados. Están teniendo dificultades para ponerse de acuerdo sobre la solución.
Básicamente se piensa en cirugía se debe hacer de inmediato, los otros dos nos han dicho que incluso si la válvula se repara o se sustituye esto no hará nada para reducir el riesgo de más endocarditis (una válvula reparado todavía como una esponja y una válvula de metal tiene una alta probabilidad de infección recurrente debido a que es un cuerpo extraño) una cirugía a corazón abierto por lo tanto sería en sí mismo proponer un gran riesgo de infección.
La otra opción sería intentar la cirugía mínimamente invasiva para reducir el riesgo. Para ello es necesario ir a través de la arteria femerol pero no sabemos todavía si los cirujanos que hacen esto se me considere un candidato para ello, sino que tendrá que ver los resultados finales de todas las pruebas.
Ellos quieren que me meta a través de un esfuerzo intensivo de echo el 22 de julio para determinar si hay signos de insuficiencia cardíaca en las cámaras ya que esto indicaría que la cirugía debe realizarse lo antes posible, no importa qué.
La otra opción es que, si el corazón no está todavía en su defecto luego continuar para combatir las infecciones con antibióticos hasta que el corazón empieza a fallar y entonces hacer la cirugía.
Uno de los cardilogists se muestra reacio a que me abran hasta que tiene que hacerlo, que no quiere correr el riesgo de hacerlo antes, el problema es que la "ventana de oportunidad" es pequeño, si esperamos demasiado tiempo una insuficiencia cardíaca no podrá apoyar la reparación o sustitución.
Todo esto suena un poco complicado y después de 4 horas de ayer llegamos con la sensación de como si ninguno de ellos había una respuesta definitiva.
Así que estamos sentados apretado por ahora hasta el 22 y luego se enviará el resultados de las pruebas a los cirujanos cardiotorácica en el norte para su evaluación.
Espero ver a unos amigos en la magia en Atlanta esta semana, aunque como he dicho antes voy a tener que ser muy cuidadoso de no hacer mucho debido a la mezcla de riesgo de infección (botellas de desinfectante de embalaje y toallitas!! Me siento como el detective "Monk "en la serie para aquellos de ustedes que miró!:)
Gran abrazo a todos
Rachel 
VIDA DE MAGOS
El Joven Hudson Booz  tiene un talento mágico
por Liz Navratil, el Plain Dealer
[Foto: Scott Shaw, The Plain Dealer de Bill Booz, un estudiante de segundo año de 16 años de edad en el Hudson High School, ganó una beca para asistir a Safari filosofal Magic Summer Camp, cerca de Toronto, este verano.]
Hudson, Ohio – En la ciudad de Hudson vive una adolescente que puede cortar la cabeza de un hombre y vuelva a recuperarla, que pueden tragar una espada de globo, que puede hacer que los objetos flotan.
Booz proyecto de ley se hace llamar el Maestro de la Magia y la Ilusión. Él lanza las tarjetas en el aire con el simple accionamiento de un dedo. Se une a dos pedazos de soga. Él lee la mente del pueblo de adivinar cuál de las tarjetas que eligieron.
El 16-años de edad, es un campeón internacional de magia de cerca – trucos para realizar una pequeña multitud. Un mago más, Carroll Baker, dijo Bill podría convertirse en el gran acto siguiente.
El joven acaba de ganar su beca segunda vez consecutiva para el prestigioso Safari Camp Sorcerer's Magic en Toronto, Canadá. En agosto, se estudiarán de nuevo los trucos de alto secreto del oficio, la así llamada teología de la magia.
FUENTE
http://blog.cleveland.com/metro/2010/06/hudson_youth_has_a_magical_tal.html
Los magos se suban las mangas en la convención anual
Por Kaitlin Schluter, Colaborador en la escritura
Miércoles, 07 de julio 2010
Foto: John Gastaldo / Union-Tribune
Jonathan Mario Seki de San Gabriel salpicado confeti cerca del final de su actuación el miércoles en la Hermandad Internacional de Magos de la convención en San Diego.
No se sorprenda si ve gente dando vueltas Fashion Mall Valle de esta semana con largas capas y varitas.
No, la última película de Harry Potter no ha sido puesto en libertad anticipada. Se trata de asistentes de una convención de magos por la calle.  
FUENTE
http://www.signonsandiego.com/news/2010/jul/07/magicians-have-reappeared/ 
CUMPLEAÑOS DE LA SEMANA  
Lee Asher (16)  –  Carol Garrett (18)
Jann W. Goodsell (17)  –  Jim Green (16)
Jeanette Groome (15)  –  Manon Rodriguez (17)
Robbie Wilmarth (16)
Retrasados de la semana pasada
Tony Brook (7) — Philbert Harris (7)
Terry Parrett (7) — Darlene Rast (7)
Ken Spanola (6) — Neil Tobin (7) 
Feliz cumpleaños a ti,
Feliz cumpleaños a ti,
Feliz cumpleaños queridos amigos
Feliz cumpleaños a ti.