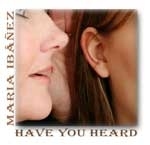 Have You Heard?…
August 9, 2010
by Maria Ibâñez 
Greetings, here we are, another issue of Have you Heard?.  It doesn't seem possible that these weekly newsletters started being published a little over 12 years ago and that we have that many thousands in subscribers.   Thank you each and everyone for your submissions, for your kind words through the years and thank you for your support.   
In addition to this weekly publication, as you know my dream of having a slightly larger publication in magazine form has now come to fruition with The Magic Touch.  The fifth issue of the publication which comes out every other month is now out and once again the subscription base is growing daily with a readership base that matches that of many of the larger magic publications.   This is thanks to you, the readers and the contributors to the publication which include, Grandpa Chet Cox, Tom Craven, David Da Vinci, Phil Gleason, Scott F. Guinn, J. Jack, Artie Kidwell Solyl Kundu, Simone Marron, Travis Marron, Richard Osterlind, Kelly Peron, Kakinda Sreenivas,  Angelo Stagnaro, Jim Stott, Neil Tobin, and myself.   The issues have been dedicated to, Cesareo Pelaez of Le Grand David, Fantasio, Richard Osterlind, Alberto Montejo and The Wild Colombinis, respectively.   To subscribe or submit an article or column just send me an email to Merlina17@aol.com.  THANK YOU everyone for your continued support.    
Until next time my friends, keep a dream in the making for you create your tomorrows by what you dream today.  
Maria Ibáñez

THOUGHT FOR THE WEEK
MAGIC IN MIAMI
IN THIS ISSUE
RE:  Pendragon Illusions
The Process of Maturing – Jeff McBride
Inside the Linking Ring
RACHEL'S CORNER
MAGICIAN'S LIFE
Magician Adam Bondi
Alex Ramon's Mom
Neil Patrick Harris
The Mandala
Paul Nathan
Cyril Takayama
BIRTHDAYS FOR THE WEEK
Channing Ashbaugh (14)
Larry Becker (13)
Tobias Beckwith (10)
Ron Dawson (11)
Rita Dawson (12)
Bill Packard (9)

THOUGHT FOR THE WEEK  
"Work makes life sweeter,
…but not everyone likes sweets"
~Victor Hugo

MAGIC IN MIAMI
August 26, 2010
Banachek 
BANACHEK is coming to Miami.
Space is limited to the first 50 people who register to attend this lecture.  The cost to attend is $15 for paid members of Magic City Conjurers/S.A.M. 280 and I.B.M. Ring 45.   The cost for non-members is $20.  
This is a rare opportunity to see Banachek up close and in person in an intimate setting so don't be left out wishing you had attended.   Make your reservations today. 
Maria at 786-258-8762 or merlina17@aol.com
Rick at rickydee@aol.com

IN THIS ISSUE 
PENDRAGON ILLUSIONS
Message by John R. Browne III
I write you now on my own, and not in my capacity as I.B.M. Legal Advisor. "CHIN-CHIN" (aka Gregory Chin) is a young, successful and very colorful (bright red hair) San Francisco stage show performer who brings a lot of energy and dedication to the Art of Magic.
I became acquainted with Chin-Chin several years ago, when he needed information about the I.B.M.'s stage contests. I have followed his career in magic since that time. Chin-Chin's San Francisco Bay Area's performance venues are continually expanding. His unique brand of stage and illusion presentations is getting him better and better engagements. Still, being devoted full time to a magic career and with no "day job" to help pay the bills, Chin-Chin has to watch his pennies.
Chin-Chin has wanted to perform John Gaughan's Origami Illusion since he was 12 years old. Through magician friend Jason Latimer, Chin-Chin learned that some months ago CHARLOTTE PENDRAGON put out the word that ORIGAMI was for sale. Chin-Chin contacted Charlotte, who agreed to sell him ORIGAMI for $5,000. Since February of this year, Chin-Chin has scraped enough money together to pay Charlotte a total of $4700.
Eagerly anticipating shipment of ORIGAMI upon paying the final $300 to Charlotte, Chin-Chin contacted her recently to arrange for delivery. Shockingly, Chin-Chin was told by Charlotte that ORIGAMI is in Trinidad, and that there will be a storage charge of at least $10,000 to retrieve it from storage! Chin-Chin has now contacted me for help, as a friend in magic. Because I feel badly for Chin-Chin, I have offered to help him obtain ORIGAMI without payment of any fees for my legal services.
I began my quest yesterday by calling John Gaughan, who built ORIGAMI, to ascertain performance rights to the illusion. John confirmed that the original purchasers, THE PENDRAGONS, bought the performance rights along with the illusion, and that such rights pass to subsequent purchasers.
I then called JONATHAN PENDRAGON, who was in Boise, Idaho, where he is presently performing. Jonathan was nice enough to talk with me. Although Jonathan is not in personal contact with Charlotte because of a court order, Jonathan knows from speaking with Chin-Chin that Charlotte "sold" ORIGAMI to Chin-Chin without disclosing that the illusion was in Trinidad and subject to a costly storage lien.
Jonathan then told me that Chip Romero of Lake Charles, Louisiana, has also recently "purchased" illusions from Charlotte, which are also in Trinidad and are under the same storage conditions as ORIGAMI.  Mr. Romero confirmed today on the phone that he sent Charlotte an $11,000 check last October for Fire Cage and Sword Suspension, and that Charlotte promised him she would drop these illusions off in Lake Charles some months
ago on her way to perform at a convention in Daytona Beach, Florida, not disclosing that such illusions are also in Trinidad, along with ORIGAMI.  Mr. Romero told me he has retained an
attorney.
Jonathan clarified that he was not aware of Charlotte's actions until months after the fact, and that he played no part in them. He said he was never informed that she was selling their illusions and that she had left them in Trinidad.
Jonathan said that Charlotte had handled the logistics of their shows, that in June of 2009 she told him she had arranged to bring their props back, and that he didn't learn until May of 2010 that she had not done so.
Jonathan told me he has not received one penny from Charlotte's illusion sales, which include those he invented such as Clearly Impossible, as well as the illusions Charlotte sold to Chip Romero; i.e., Fire Cage and the unique Sword (broom) Suspension harness which Jonathan said he designed and helped build. Nevertheless, Jonathan says that he will do all he can to try and see that Chin-Chin and Chip Romero get the illusions they have paid for.
Although my investigation and any action I may take thereon on behalf of Chin-Chin is far from finished, I thought it would be appropriate to "put the word out" to the magic community about what I have learned so far, and also for another reason:
Jonathan Pendragon is very passionate about maintaining his rights to a deceptive "doll house" (little theatre) illusion designed by Jim Steinmeyer and built by John Gaughan. So I wanted to put the word out to fellow magi that neither Charlotte Pendragon nor anyone else has rights to "sell" this illusion.
Your readers should please feel free to send any information they may have about these matters to me at johnrbrowne@sbcglobal.net.
Many thanks.

The Process of Maturing
Jeff McBride 
"The process of maturing is an art to be learned, an effort to be sustained. By the age of fifty you have made yourself what you are, and if it is good, it is better than your youth."
— Marya Mannes 
Greetings Magical Friends, 
I feel like I've just completed an epic cycle. Turning fifty turned many things over in my mind and in my life this year. Some men who turn fifty buy a sports car. I built a library and a movement studio onto my house. I feel that many more people can take turns "driving their inspiration," in the new Magic School rooms, than could take turns behind the wheel of a "lambie." Besides, my library gets better mileage than any car, and can take our students to the edges of the universe at the speed of light. 
"Books are a uniquely portable magic" … Stephen King 
At fifty, I feel it is my halfway point in life, (yeah, I'll take a hundred years, thank you). At this halfway point, I can reflect on fifty years of past experience, and project fifty more years of extraordinary magical living. I hope you will join me on the next fifty year ride! 
At fifty, I'm learning what's really important in my magical work. It's not about buying a new big prop; it's more about using my talents to prop up other people who have dreams and visions that need help. I find great joy in mentoring magic students of all ages, and the more I give, the more I seem to get out of life. 
Touring the world with my magic show has given me many rare experiences that I can now pass along to you, my friends. I am blessed to have the faculty at our School to help spread our magical visions in new ways. 

INSIDE THE LINKING RING 
August 2010 issue of The Linking Ring magazine, Vol. 90, No. 8:
Editor: Samuel Patrick Smith
Reviewed by Paul A. Lelekis
The Linking Ring boasts the world's largest circulation of any printed magic magazine and has now launched a beautiful digital edition. I.B.M. membership is required to receive this monthly magazine. Members can access The Linking Ring at www.magician.org. This site allows one, portal entry into the world of magic!
This month's top article features the 82nd Annual Convention of the I.B.M.! The honorees of this convention were Mark and Nani Wilson. Greg Wilson — son of these living legends — was one of the headliners in an amazing night of magic which featured many of Mark and Nani's world-famous illusions. This enchanted evening was beautifully captured by the photography of the talented H. Rick Bamman.
Another highlight in this month's LR is an article about the award presentations for the Close-up and Stage contests by I.B.M. Contest Chairman Don Greenberg. The categories were divided into youth and adult awards. Our incoming International President, Mr. Rolando Santos, presented the awards on behalf of Jack White. Again there are numerous color photos by H. Rick Bamman, showing how spectacular the performances were!
Each month in The Linking Ring, the RING EVENTS provide readers with the "scoop" on what is happening in different Rings around the world. This month, nine Rings are featured, with many beautiful color pictures of magicians from around the globe! Lots of magic!
FFFF 2010 (Fechter's Finger-Flinging Frolics) was a special event – the guest of honor was the man who has tirelessly organized this convention for forty years — Mr. Obie O'Brien. This yearly convention always attracts the very best that magic has to offer. Oh! By the way — write down the first letter of every paragraph of this report to come up with a very special message!
Other great articles in this month's LR: Shawn Farquhar and friends provide some excellent advice for table-hopping — how to get gigs and handle price negotiations!
"Conversations with John Calvert" provides the venerable master magician and film star a well-deserved platform from which to share his exploits, life, and times! Mr. Calvert, still going strong, will be turning 99 on August 5!
This month's ONE-MAN PARADE features Trevor Dawson from England, and what an excellent array of magic he teaches! Mr. Dawson provides readers with twenty superb effects that are as varied as a bag of jellybeans! Great job, Trevor!
Mike Power's CARD CORNER provides us with another excellent effect by the clever Andrew Loh Shang Hai. Keep 'em coming, Andrew!
Tom Craven's HAVENLY CLOSE-UP gives us another terrific effect by Dan Alessini. Tom is very excited about this effect — so you know it's great!
Peter Marucci's SHOWTIME always provides magicians with clever and easy-to-do magic effects that are funny and entertaining.
STORYTELLING MAGIC by Ed Solomon teaches us another fantastic effect this month you are going to love!
HOCUS IN FOCUS reviews many items of magic for sale so that the readers of the LR can make accurate assessments of much of the new magic out there!
There are too many articles and too much magic in this issue of The Linking Ring for me to list, but every one is world class!
Advertisers — your products will enjoy unsurpassed worldwide promotion in The Linking Ring through the beautiful printed magazine, the dazzling digital edition, and links from the I.B.M. Web Portal.
For details about advertising in The Linking Ring, contact BJ Hickman at

RACHEL'S CORNER 
On Friday, August 6th, Aldo and Rachel had a quiet, enjoyable dinner with friends but shortly thereafter she developed a very irregular heartbeat and was taken to the emergency room at the the hospital.    They were supposed to be leaving by car and driving to Midwest Magic Jubilee in St. Louis but Rachel is worn out and they have decided not to go, but rather to stay home and monitor Rachel.  She was monitored at the hospital until everything stabilized but she is worn out.    She has now been discharged by the hospital but will remain at home.  
Aldo and Rachel wish to extend their gratitude to the magicians in Mexico who recently put on a fundraising show for Rachel.   They would have attended the event and a convention there as well but had to cancel their appearance as Rachel is under strict Doctors orders not to fly anywhere.   They did link via phone to the magicians and audience at the event and also sent them a DVD message to be played there.  
Please do keep Rachel in your prayers. 
As a reminder, here is how you may get involved and help Rachel with this life saving surgery  
order a product from their website www.wildcolombini.com  Right now they have a 2 for 1 sale where you pay for one and get 2 items;
 make a donation at the website set up for Rachel at www.magic4miracles.com
 go to www.lybrary.com and order the Wild At Heart book, the entire $20 goes to Rachel and the website is paying for the processing fees 
 you can help as well by sharing this information with those on your mailing list and others who may not be receiving the weekly Have you Heard?   
THANK YOU FOR YOUR HELP

MAGICIANS LIFE   
MAGICIAN ADAM BOND 
Magician Adam Bond stars in "Fun-de-Mental, a journey through
magic and mentalism" a benefit evening for the Rogue Theatre Company
at Roseland Ballroom September 10th & 11th. The production directed by
 RTC Vice President John Beausoleil and produced by Stephen Morin
features a special appearance from the Medium Raira who peers here over his shoulder. 
TAUNTON, MA — Is it real or slight of hand? 
Illusionist Adam Bond and his wife, Victoria, will be featured in The Rogue Theatre Company's performance "Fun-de-Mental," A Journey Through Magic and Mentalism, at the Roseland Ballroom Sept. 10 and 11. 
Bond practices general and estate law by day and is a former Middleboro selectman. He performs for children and in the theater on his off time because he said, like everyone, he wanted something to bring sanity to his life. 
SOURCE
http://www.tauntongazette.com/lifestyle/x452078440/
Have-some-magical-fun-Sept-10-and-11-to-benefit-Rogue-Theatre

ALEX RAMON'S MOM 
DALLASNEWS.com
The magic behind this ringmaster magician: his parents' love
by Nancy Churnin 
What struck me about interviewing Alex Ramon, the Zingmaster of Zing Zang Zoom at the American Airlines Center, was how much credit this largely self-taught magician gives his parents for all he's achieved — and all the fun he's having! — doing his tricks. His dad is a truck driver and his mom a teacher — they never had much money — but they believed he could do whatever he wanted. When he became fascinated with card tricks, his father bought him a 370-page magic book for Christmas, and his mother became — and still is — his number one fan.
PHOTO: Alex teaching kids in the audience how to levitate their parents in Ringling Bros. and Barnum & Bailey's Zing Zang Zoom 
SOURCE
http://momsblog.dallasnews.com/archives/2010/07/the-magic-behind-this-ringmast.html

 NEIL PATRICK HARRIS 
Neil Patrick Harris' new 'Rent' role: director
The actor stages the musical this weekend at Hollywood Bowl with a cast that includes Vanessa Hudgens and Nicole Scherzinger.
 Director Neil Patrick Harris(left) and cast member Vanessa Hudgens(right)discussing the staging during rehearsal at the Hollywood United Methodist Church gym on Jul. 28, 2010. 
By David Ng, Los Angeles Times 
At age 37, Neil Patrick Harris has worn more showbiz hats than most performers do in their entire careers. Starting his professional life as a child star, Harris has successfully graduated to film actor, sitcom leading man, Broadway actor, award-show staple, singer, magician and Web-series celebrity. 
Harris is that rare actor who is not only able to thrive in almost every medium, but also appeals to divergent demographics — young and old, gay and straight, highbrow snobs and lowbrow comedy fans. 
SOURCE
http://www.latimes.com/entertainment/news/
la-et-neil-patrick-harris-rent-20100804,0,2093723.story

THE MANDALA
I would like to see a show of hands… how many of you remember the Shawn McMaster newsletter of sorts called The Mandala… geeze, am I the only one without my hand up?  Remember, I live in Wickenburg (middle of Arizona), next to a big saguaro cactus and a tarantula that hates the current monsoon weather. 
Welp, The Mandala is back. . . and you can pick up the newly designed first issue for free online… http://themandalamag.com/trial/ 
It is a 38 page PDF download so you will need Adobe Acrobat Reader.  I am a pushover for interesting writing, good layout and nice graphics that work. If you are still in the same boat (the rain is coming down in buckets here tonight) then click the link above. If you like reading inside magic stuff that you won't find in MAGIC, Genii, The Linking Ring or MUM then click the link above. Need a bit more coaxing? 
WHAT IS THE MANDALA?
by Shawn McMaster 
Brought down to its simplest terminology, a mandala is an ancient and powerful magical symbol that transcends the boundaries of religion and art, unifies all, and leads one to true meaning in all one pursues. It was in seeking to embrace these qualities that The Mandala was created. 
The Mandala offers an open forum in which contributors may express their opinions, ideas, likes, and dislikes regarding the art of magic and its practitioners. Therefore, the views expressed here may not necessarily reflect that of the editor or the staff. 
http://themandalamag.com/wordpress/
This is the home of the Mandala, where you can read about upcoming stories and download new issues.
For help and information, contact Shawn McMaster at smcmaster@adelphia.net 
The Mandala subscription (bi-monthly): $4.95 USD every 2 months.
http://themandalamag.com/wordpress/?pagename=Subscribe 

PAUL NATHAN
 Magician Paul Nathan on the magic of sharing laughter with your children
The Man behind The I Hate Children Children's Show
Paul Nathan – magician extraordinaire and disliker of little ones, takes a break from The I Hate Children Children's Show to answer our Q&A. 
5 reasons people should come and see your show. 
The show is hilarious for kids and adults; everyone learns how to do a trick and there are tricks and videos available after the show; we have an arrangement with Dr Ana Aguirregabiria, one of Britain's top child psychologists, for discount sessions for children traumatised by the show; single mothers can win a date with Paul; you get discount tickets to Devil in the Deck, which is a much better show. 
SOURCE
http://edinburghfestival.list.co.uk/article/
27794-magician-paul-nathan-on-the-magic-of-sharing-laughter-with-your-children/

CYRIL TAKAYAMA 
The Cyber Magician
by S. Indra Sathiabalan 
Cyril Takayama is stepping out of Japan and cyberspace to film three specials on magic for AXN (television) Asia 
CYRIL Takayama prefers to keep his persona a mystery. As a magician, the more mystery behind the image, the better. That's why he won't answer any questions on his family, love life or personal details. 
Best known as the world's first Cyber Magician (and the most downloaded one on the Internet to date), Cyril is half-Japanese and half-French, and was born and raised in Hollywood, California. 
These days he is based in Tokyo although he does return to Los Angeles occasionally. Though he regularly performs in Japan, Cyril became an international star when his acts were broadcast on YouTube. 
SOURCE
http://www.thesundaily.com/article.cfm?id=39507

 BIRTHDAYS FOR THE WEEK
Happy birthday to you,
Happy birthday to you,
Happy birthday dear friends
Happy birthday to you.

¿Escucho? …
Agosto 9, 2010
por Maria Ibáñez
Saludos, aquí estamos, otra edicón de Escucho?. No parece posible que estos boletines semanales se empezaron a publicar un poco más de 12 años atrás y que tenemos que muchos miles de suscriptores. Gracias a todos y cada uno por sus contribuciones, por sus amables palabras a través de los años y gracias por su apoyo.
Además de esta publicación semanal, como ustedes saben mi sueño de tener una publicación un poco más grande en una revista ha llegado a buen término con el Toque Mágico. El quinto número de la publicación que sale cada dos meses ahora está fuera y una vez más la base de suscriptores está creciendo a diario con una base de lectores que coincide con la de muchas de las publicaciones más grandes del mundo de la magia. Esto es gracias a ustedes, los lectores y los colaboradores de la publicación, que incluyen, el abuelo Chet Cox, Tom Craven, David Da Vinci, Phil Gleasonl, Scott F. Guinn, Jack J., Artie Kidwell,  Solyl Kundu, Simone Marron, Travis Marron , Richard Osterlind, Kelly Perón, Kakinda Sreenivas, Angelo Stagnaro, Jim Stott, Neil Tobin, y yo misma. Las ediciones se han dedicado a, Cesáreo Peláez de Le Grand David,  Fantasio, Richard Osterlind, Alberto Montejo, y Los Colombinis, respectivamente. Para suscribirse o presentar un artículo o columna solo me tiene que enviar un correo electrónico a Merlina17@aol.com. Gracias a todos por su continuo apoyo.
Hasta la próxima amigos, mantengan un sueño en elaboracion ya que crean sus mañanas con lo que sueñan hoy.
Maria Ibáñez
PENSAMIENTO DE LA SEMANA
EN ESTA EDICIÓN
Ilusiones de los Pendragons
El proceso de madurar – Jeff McBride
LA ESQUINA DE RACHEL
VIDA DE MAGOS
Magician Adam Bond
Alex Ramon's Mom
Neil Patrick Harris
The Mandala
Paul Nathan
Cyril Takayama
CUMPLEAÑOS DE LA SEMANA
Channing Ashbaugh (14)
Larry Becker (13)
Tobias Beckwith (10)
Ron Dawson (11)
Rita Dawson (12)
Bill Packard (9)
PENSAMIENTO DE LA SEMANA
"El trabajo endulza la vida;
pero no a todos les gustan los dulces"
~Victor Hugo
EN ESTA EDICIÓN
Magia en Miami
26 de agosto 2010
Banachek
El cupo es limitado a las primeras 50 personas que se inscriban para asistir a esta conferencia. El costo para asistir es de $ 15 para miembros pagados del Magic City Conjurers / SAM 280 y I. B. M. Ring 45. El costo para los no miembros es de $ 20.
Esta es una rara oportunidad de ver Banachek de cerca y en persona en un ambiente íntimo, así que no se quede fuera deseando haber asistido. Haga su reservación hoy.
Maria en el 786-258-8762 o merlina17@aol.com
Rick en el 305-992-0703 o en rickydee@aol.com
LAS ILUSIONE DE LOS PENDRAGONS
Mensaje de John R. Browne III
Te escribo ahora por mi cuenta, y no en mi calidad de asesor legal de IBM. "Chin-chin" (también conocido como Gregory Chin) es un joven, exitoso y muy colorido (de pelo color rojo brillante) artista en San Francisco quien trae mucha energía y dedicación al arte de la Magia.
Me familiaricé con Chin-chin hace varios años, cuando necesitaba información sobre los concursos de la IBM. He seguido su carrera en la magia desde entonces.  Los lugares de rendimiento de entretenimientos de Chin-Chin en el area de San Francisco Bay se están ampliando continuamente. Su estilo único de teatro y presentaciones ilusión le consigue contratos mejores y mejores.. Sin embargo, al estar dedicado de tiempo entero a una carrera de magia y sin trabajo de "día" para ayudar a pagar las cuentas, Chin-Chin tiene que vigilar muy de cerca sus gastos.
Chin-chin ha querido presentar la ilusión ORIGAMI de John Gaughan desde que tenía 12 años de edad. A través de un mago amigo Jason Latimer, Chin-Chin se enteró de que hace unos meses CHARLOTTE PENDRAGON  habia anunciado que su ORIGAMI estaba en venta. Chin-chin contacto a Charlotte, quien accedió a venderle el ORIGAMI por $ 5.000.  Desde febrero de este año, Chin-Chin ha raspado el dinero necesario para pagar Charlotte un total de $ 4700.
Ansiosamente anticipando el envío del ORIGAMI después de pagar los $ 300 finales a Charlotte, Chin-Chin se puso en contacto con ella recientemente para acordar la entrega. Sorprendentemente, Charlotte le dijo a Chin-Chin que la ORIGAMI esta en Trinidad, y que habrá un cargo de almacenamiento de al menos 10.000 dólares para recuperarla del almacenamiento! Chin-chin se ha puesto en contacto conmigo para pedimer ayuda, como un amigo en la magia. Porque me siento muy mal por Chin-Chin, me he ofrecido a ayudarle a obtener el ORIGAMI sin el pago de honorarios por mis servicios legales.
Empecé mi búsqueda ayer llamando a John Gaughan, que construyó el ORIGAMI, para determinar los derechos de ejecución a la ilusión. John confirmó que los compradores originales, LOS PENDRAGONS, compraron los derechos de ejecución, junto con la ilusión, y que tales derechos se transmiten a los compradores posteriores.
Entonces llamé a JONATHAN PENDRAGON, quien se encontraba en Boise, Idaho, donde se encuentra actualmente actuando. Jonathan fue lo suficientemente bueno para hablar conmigo. Aunque Jonathan no está en contacto personal con Charlotte, debido a una orden judicial, Jonathan sabe de hablar con Chin-chin que Charlotte "vendio" el ORIGAMI a Chin-Chin, sin revelar que la ilusión estaba en Trinidad y sujeta a un gravamen de almacenamiento costoso.
Jonathan me dijo entonces que Chip Romero de Lake Charles, Louisiana, también acaba de "comprar"  ilusiones de Charlotte, que también están en Trinidad y están bajo las mismas condiciones de almacenamiento que el ORIGAMI.   El Sr. Romero ha confirmado hoy en el teléfono que le envió a Charlotte 11,000 dólares en octubre pasado para la Jaula de Fuego y Suspensión de Espadas, y que Charlotte le prometió que le entregaria la ilusiones en Lake Charles hace unos meses en camino a su presentación en una convención en Daytona Beach, Florida, sin revelar que tales ilusiones también se encuentran en Trinidad, junto con el ORIGAMI.  El Sr. Romero me dijo que él ha retenido un abogado.
Jonathan aclaró que no estuvo al tanto de las acciones de Charlotte hasta meses después del hecho, y que él no participó en ellos. Dijo que nunca fue informado de que estaba vendiendo sus ilusiones y que ella los había dejado en Trinidad. Jonathan dijo que Charlotte había manejado la logística de sus espectáculos,y que en junio de 2009, ella le dijo que había arreglado para traer sus ilusiones de vuelta, y que él no se enteró hasta mayo de 2010 que no lo había hecho.
Jonathan me dijo que no ha recibido ni un centavo de las ventas de las ilusiónes de parte de Charlotte, que incluyen las que él inventó, como Claramente Imposible, así como las ilusiones que Charlotte vendio a Chip Romero, es decir, la Jaula de Fuego y el arnés única para la suspensión de espada (escoba) que Jonathan dijo que él diseñó y ayudó a construir. No obstante, Jonathan dice que hará todo lo posible para tratar de que Chin-Chin y Chip Romero obtengan las ilusiones que han pagado.
Aunque mi investigación y cualquier acción que pueda adoptar al respecto en nombre de Chin-Chin está lejos de terminar, pensé que sería apropiado para "dar la voz" a la comunidad de la magia sobre lo que he aprendido hasta ahora, y también por otra razón:
Jonathan Pendragon es muy apasionado sobre el mantener sus derechos a una engañosa "casa de muñecas" (pequeño teatro) ilusión diseñado por Jim Steinmeyer y construido por John Gaughan. Así que quería pasar la voz a compañeros magos que ni Charlotte Pendragon ni nadie tiene derecho a "vender" esta ilusión.
Sus lectores deben por favor sentirse libres de enviar cualquier información que puedan tener sobre estos asuntos a mí a johnrbrowne@sbcglobal.net.
Muchas gracias
EL PROCESO DE MADURAR
JEFF MCBRIDE
"El proceso de maduración es un arte que hay que aprender, un esfuerzo para mantenerse. A la edad de cincuenta y te has hecho lo que usted será, y si es bueno, es mejor que tu juventud".
– Marya Mannes
Saludos Amigos Mágicos,
Me siento como si me acaba de completar un ciclo épico. En cuanto cumpli cincuenta di vueltas a muchas cosas en mi mente y en mi vida este año. Algunos hombres que cumplen cincuenta compran un coche deportivo. He construido una biblioteca y un estudio de movimiento de entrada de mi casa. Creo que muchas más personas pueden tomar turnos "conduciendo su inspiración," en las nuevas habitaciones Escuela de Magia, que podrían turnarse al volante de un Lambie "." Además, mi biblioteca ofrece un mejor millaje que cualquier otro coche, y puede tomar a nuestros estudiantes a los bordes del universo a la velocidad de la luz.
"Los libros son una magia única portátil" … Stephen King
08 2010 Edicion de Linking Ring, vol. 90, N ° 8:
Editor: Samuel Patrick Smith
Opinión de Paul A. Lelekis
El Linking Ring cuenta con la mayor circulación en el mundo de cualquier revista impresa la magia y ha lanzado ahora una hermosa edición digital. IBM se necesita ser miembro para recibir esta revista mensual. Los miembros pueden acceder a la vinculación entre Anillo www.magician.org. Este sitio le permite a uno, la entrada de portal en el mundo de la magia!
Este artículo presenta el mes de 82a Convención Anual de la IBM! Los homenajeados de esta convención fueron Mark Wilson y Nani. Greg Wilson – hijo de estas leyendas vivas – fue uno de los cabezas de cartel en una noche increíble de la magia que incluyó muchas de Marcos y las ilusiones de fama mundial de Nani. Esta noche encantada fue capturado por la bella fotografía del talentoso Rick H. Bamman.
Otro punto a destacar en CP de este mes es un artículo sobre la presentación de los premios para el primer plano, y concursos de etapa por IBM Concurso Presidente Don Greenberg. Las categorías se dividieron en los jóvenes y adultos premios. Nuestro próximo Presidente Internacional, Sr. Rolando Santos, presentó los premios en nombre de Jack White. Una vez más hay numerosas fotos en color de H. Rick Bamman, mostrando cómo las actuaciones fueron espectaculares!
Cada mes en la vinculación del anillo, el EVENTOS RING ofrecer a los lectores la primicia "sobre lo que está sucediendo en los anillos de diferentes partes del mundo. Este mes, nueve anillos se ofrecen, con muchas fotografías en color hermoso de los magos de todo el mundo! Mucha de la magia!
FFFF 2010 (dedos Arrojando Fechter de travesuras) fue un caso especial – el invitado de honor fue el hombre que ha organizado esta convención incansablemente durante cuarenta años – Sr. Obie O'Brien. Esta convención anual atrae siempre lo mejor de la que la magia tiene para ofrecer. ¡Oh! A propósito – escribir la primera letra de cada párrafo de este informe para llegar con un mensaje muy especial!
Otros grandes artículos en CP de este mes: Shawn Farquhar y amigos pueden dar algunos consejos excelentes para la tabla de salto – cómo a obtener actuaciones y manejar las negociaciones de precios!
"Conversaciones con John Calvert" proporciona el mago maestro venerable y estrella de cine de un merecido plataforma desde la que compartir sus hazañas, la vida y los tiempos! El Sr. Calvert, todavía va fuerte, van a cumplir 99 el 05 de agosto!
DESFILE DE UN HOMBRE de este mes cuenta con Trevor Dawson de Inglaterra, y lo que es una excelente variedad de magia que enseña! Sr. Dawson ofrece a los lectores con veinte magníficos efectos que son tan variadas como una bolsa de gominolas! Gran trabajo, Trevor!
CARD Mike Power RINCÓN nos proporciona otra excelente efecto por el inteligente Andrew Loh Shang Hai. Keep 'em coming, Andrés!
HAVENLY CERRAR Tom Craven-UP nos da otro efecto terrible por Dan Alessini. Tom está muy entusiasmada con este efecto – para que usted sepa que es genial!
SHOWTIME Peter Marucci siempre proporciona magos con inteligente y fácil de hacer los efectos mágicos que son divertidos y entretenidos.
CUENTO MÁGICO por Ed Solomon nos enseña también otra efecto fantástico de este mes se les va a encantar!
HOCUS EN PORTADA comentarios que muchos artículos de magia para la venta de manera que los lectores de la LR puede hacer una evaluación exacta de gran parte de la magia que sale al mercado!
Hay demasiados artículos y demasiada magia en esta edición de El Anillo de Vinculación para mí a la lista, pero cada uno es de clase mundial!
Publicistas – sus productos en todo el mundo disfrutarán de la promoción sin igual en la vinculación a través de la revista Ring hermosa impreso, la edición digital del deslumbramiento, y los enlaces desde el Portal Web de IBM.
Para obtener más información acerca de la publicidad en la vinculación de timbre, póngase en contacto BJ Hickman en
advertising@magician.org.
LA ESQUINA DE RACHEL
El Viernes, 06 de agosto, Aldo y Rachel tuvieron una cena tranquila, agradable con los amigos pero poco después ella desarrolló un latido muy irregular y fue llevada a la sala de urgencias del hospital. Se suponía que iban a salir en coche a Midwest Magic Jubileo en San Luis, pero Rachel está desgastada y han decidido no ir, sino quedarse en casa y vigilar Rachel. Ella fue supervisadaen el hospital hasta que todo se ha estabilizado, pero está agotada.  Ahora ha sido dada de alta por el hospital, pero se quedará en casa.
Aldo y Rachel desean extender su gratitud a los magos en México que recientemente hicieron  un programa de recaudación de fondos para Rachel. Tendrían que asistier  al evento y una convención allí también, pero tuvieron que cancelar su aparición porque Rachel tiene órdenes estrictas de los doctors de no volar a cualquier parte.  Se comunicaron a través de enlace telefónico a los magos y el público en el evento y también les envió un mensaje de DVD que se jugó allí.
Por favor, mantenga Rachel en sus oraciones.
Rachel todavia necesita de nuestra ayuda y aqui hay algunas de las formas en que la puede ayudar:
Compre un producto de su página web www.wildcolombini.com Actualmente tienen un 2 por 1 en venta las que paga por una y obtener los artículos 2;
hacer una donación en el sitio web creado por Raquel en www.magic4miracles.com
ir a www.lybrary.com y el orden del libro Wild At Heart, la totalidad de $ 20 va a Rachel y la página web está pagando por las tasas de tramitación
se puede ayudar también al compartir esta información con los de su lista de correo y otros que pueden no estar recibiendo el tener semanales Escucho? Si usted desea recibir una copia de sólo actualización semanal de Rachel que usted podrá enviar sólo eso, me envía un e-mail y yo les enviamos voluntad que por separado, sin que todas las noticias de otra magia. Mi correo electrónico es merlina17@aol.com o merlina@merlina.com
GRACIAS A TODOS POR SU AYUDA 
VIDA DE MAGOS
BONOS DE ADAM MAGO
Mago Adán Bond protagoniza "Fun-de-mental, un recorrido por
magia y mentalismo "un beneficio por la noche para la Compañía Teatro Pícaro
En septiembre de Roseland Ballroom 10 y 11. La producción dirigida por
 RTC vicepresidente John Beausoleil y producida por Stephen Morin
cuenta con una presentación especial de la Raira Medio
que mira que aquí por encima del hombro.
Taunton, MA – ¿Es real o truco de mano?
Ilusionista Bond Adán y su esposa, Victoria, se presentarán en La actuación de la Compañía de Teatro de Rogue "Fun-de-Mental," Un Viaje a través de la magia y mentalismo, en el Roseland Ballroom 10 de septiembre y 11.
Bond practical eyes general y de bienes raices durante el día y es un ex concejal Middleboro. Actua para los niños y en el teatro de su tiempo libre, porque dijo, como todos, quería algo para traer cordura a su vida.
FUENTE
http://www.tauntongazette.com/lifestyle/x452078440/
Ha-algunos-mágico-fun-Sep-10-y-11-a-los beneficios-Rogue Teatro
RAMON ALEX'S MOM
DALLASNEWS.com
La magia detrás de este mago maestro de ceremonias: es el amor de sus padres
por Nancy Agitando
Lo que me llamó la atención de la entrevista Alex Ramón, el Zingmaster de Zang Zoom ZING en el Centro de American Airlines, fue cuánto crédito esta en gran medida autodidacta mago da a sus padres por todo lo que ha logrado – y toda la diversión que esta pasando! – Hacer sus trucos. Su padre es camionero y su madre una profesora – que nunca tuvieron mucho dinero – pero creía que podía hacer lo que quisiera. Cuando él se fascinó con trucos de cartas, su padre le compró un libro mágico de 370 páginas para la Navidad, y se convirtió en su madre – y todavía es – su fan número uno.
FOTO: Alex enseña a niños en la audiencia cómo levitar a sus padres en Ringling Bros. y Barnum & Bailey con Zing Zang Zoom
FUENTE
http://momsblog.dallasnews.com/archives/2010/07/the-magic-behind-this-ringmast.html
Neil Patrick Harris
"Neil Patrick Harris 'Rent' función: director
El actor del musical etapas este fin de semana en el Hollywood Bowl con un reparto que incluye a Vanessa Hudgens y Nicole Scherzinger.
Director Neil Patrick Harris (izquierda) y miembro del reparto Vanessa Hudgens (a la derecha) discuten la puesta en escena durante un ensayo en el gimnasio en la Iglesia Metodista Unida el 28 de julio de 2010.
Por NG David, Los Angeles Times
A la edad de 37 años, Neil Patrick Harris ha desgastado más sombreros del mundo del espectáculo que la mayoría de artistas hacen en toda su carrera. Comenzando su vida profesional como una estrella infantil, Harris se ha graduado con éxito con el actor de cine, comedia galán, actor de Broadway, el alimento básico de adjudicación-show, el cantante, el mago y la celebridad de la serie Web.
Harris es raro que el actor que no sólo es capaz de prosperar en casi todos los medios, pero también hace un llamamiento a los datos demográficos divergentes – snobs intelectuales jóvenes y viejos, homosexuales y heterosexuales, y los aficionados lowbrow comedia.
FUENTE
http://www.latimes.com/entertainment/news/
la-et-neil-patrick-harris-rent-20100804, 0,2093723. historia
EL MANDALA
Me gustaría ver un espectáculo de manos … ¿Cuántos de ustedes recuerdan el boletín Shawn McMaster especie de llamado The Mandala … geeze, ¿soy el único sin mi mano? Recuerde, yo vivo en Wickenburg (en el centro de Arizona), junto a un cactus saguaro grande y una tarántula que odia el clima del monzón actual.
Welp, el mandala está de vuelta. . . y usted puede recoger el nuevo diseño el primer número gratis en línea … http://themandalamag.com/trial/
Se trata de una página PDF descarga 38 por lo que se necesita el programa Adobe Acrobat Reader. Soy una persona fácil de convencer para escribir interesantes, buen diseño y buenos gráficos que trabajan. Si usted todavía está en el mismo barco (la lluvia está cayendo en cubos aquí esta noche) y haga clic en el vínculo anterior. Si te gusta la lectura dentro cosas mágicas que usted no encontrará en MAGIC, Genios, la vinculación Ring o MUM continuación, haga clic en el vínculo anterior. ¿Necesita un poco más de persuasión?
¿QUÉ ES EL MANDALA?
por Shawn McMaster
Redujo a su más simple terminología, un mandala es un símbolo mágico antiguo y de gran alcance que trasciende los límites de la religión y el arte, unifica a todos, y nos lleva a verdadero significado de todo lo que se persigue. Fue en busca de aprovechar estas cualidades que The Mandala se ha creado.
El Mandala ofrece un foro abierto en el que los contribuyentes podrán expresar sus opiniones, ideas, gustos y disgustos en relación con el arte de la magia y sus practicantes. Por lo tanto, las opiniones aquí expresadas no reflejan necesariamente la del editor o del personal.
http://themandalamag.com/wordpress/
Este es el hogar de la Mandala, donde se puede leer historias sobre los próximos y descargar nuevos temas.
Para obtener ayuda e información, póngase en contacto con Shawn McMaster en smcmaster@adelphia.net
La suscripción Mandala (bi-mensual): $ 4.95 USD cada 2 meses.
http://themandalamag.com/wordpress/?pagename=Subscribe
PAUL NATHAN
Mago Paul Nathan en la magia de la risa compartir con sus hijos     
El hombre detrás del show Yo odio Niños
Paul Nathan – extraordinario mago y disliker de los más pequeños, toma un descanso de El Odio Niños Show de responder a nuestras Q & A.
5 personas motivos deberían venir a ver su show.
El show es divertido para niños y adultos, todo el mundo aprende a hacer un truco y hay trucos y videos disponibles después del show, tenemos un acuerdo con la Dra. Ana Aguirregabiria, uno de los psicólogos infantiles de Gran Bretaña, para las sesiones de descuento para niños traumatizados por la el espectáculo; madres solteras pueden ganar una cita con Paul, te vales de descuento para Diablo en la cubierta, que es un espectáculo mucho mejor.
FUENTE
http://edinburghfestival.list.co.uk/article/
27794-mago-paul-nathan-on-the-magic-de-distribución de la risa-con-su-los niños /
Cyril Takayama
El Mago Cyber
S. Indra Sathiabalan
Cyril Takayama es salir de Japón y el ciberespacio para filmar tres especiales sobre magia para AXN (televisión) Asia
Cyril Takayama prefiere mantener su personalidad en el misterio. Como un mago, el misterio detrás de la imagen, mejor. Es por eso que no responderá a cualquier pregunta sobre su familia, vida amorosa o datos personales.
Mejor conocido como Mago primero del mundo cibernético (y el más descargado en la Internet hasta la fecha), Cirilo es medio-japonés y mitad francés, y nació y creció en Hollywood, California.
En estos días tiene su sede en Tokio, aunque lo hace regresar a Los Ángeles vez en cuando. A pesar de que se realiza regularmente en Japón, Cirilo se convirtió en una estrella internacional cuando sus actos fueron difundidos en YouTube.
FUENTE
http://www.thesundaily.com/article.cfm?id=39507
CUMPLEAÑOS DE LA SEMANA
Feliz cumpleaños a ti,
Feliz cumpleaños a ti,
Feliz cumpleaños queridos amigos
Feliz cumpleaños a ti.